Now, I may know absolutely nothing about American football. Hell, sports in general have never exactly been my forte. But even I can tell you these things: Tom Brady recently retired from the NFL (again) and he is freshly divorced.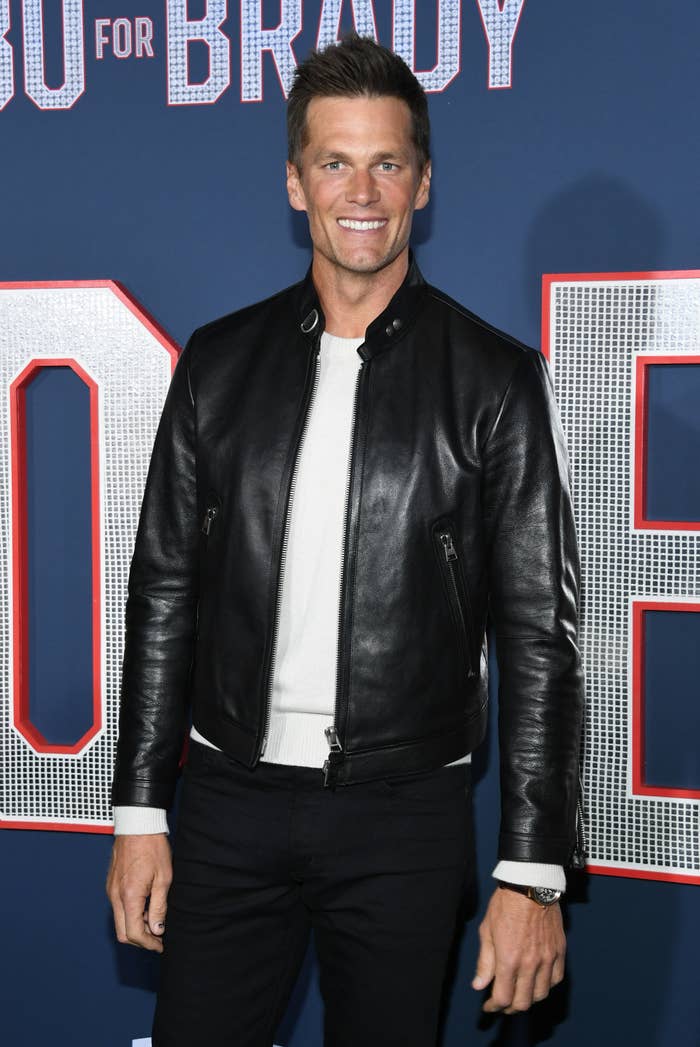 Fast forward to this week, when Kelly Clarkson joined (*Lizzo voice*) Minnesota Vikings QB Kirk Cousins at the NFL Honors to give Tom a tribute via a "Since U Been Gone" parody.
A quick moment to shoutout Kelly's Dallas Cowboys-themed dress, before we continue: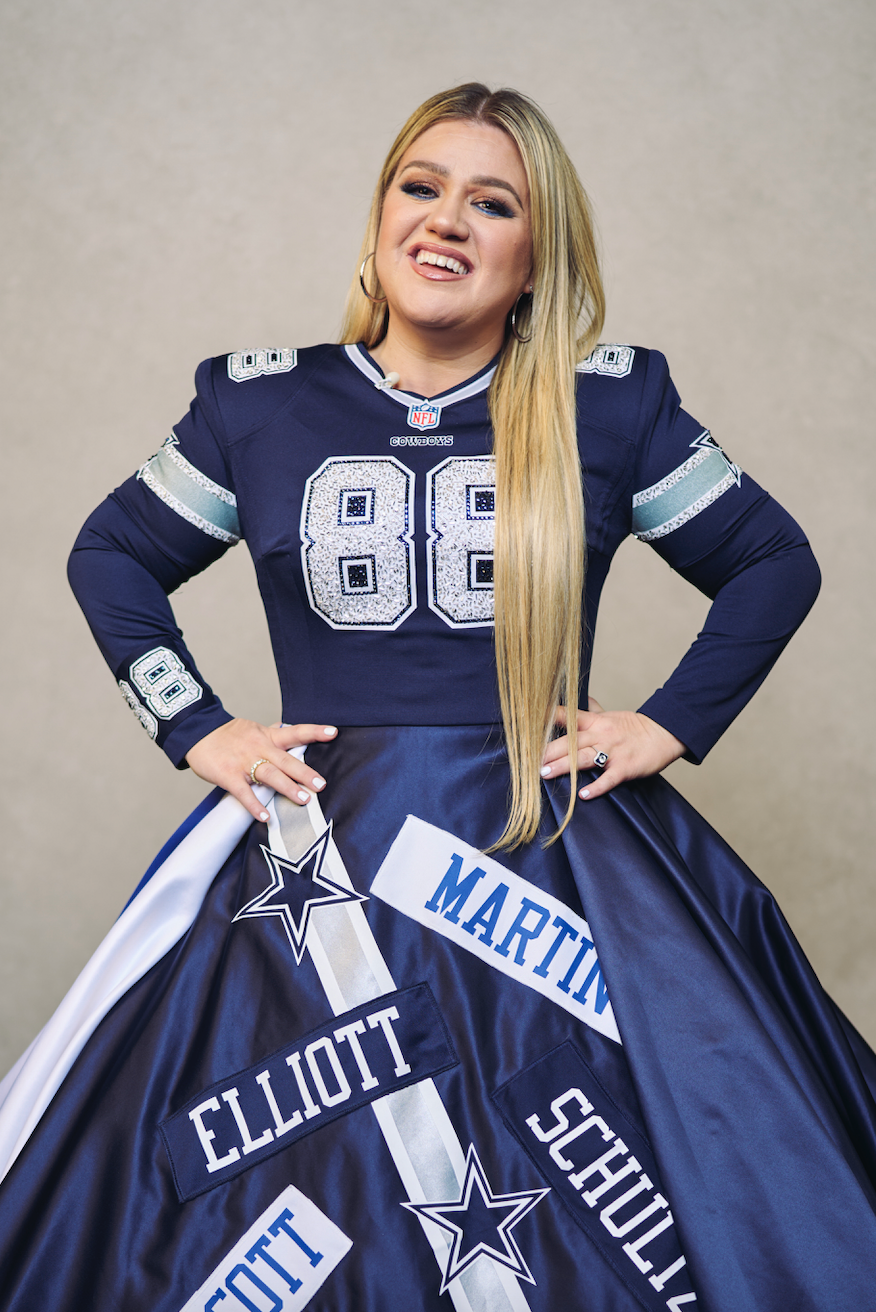 Anyway, the song included plenty of nods to how Brady is the GOAT, etc., etc.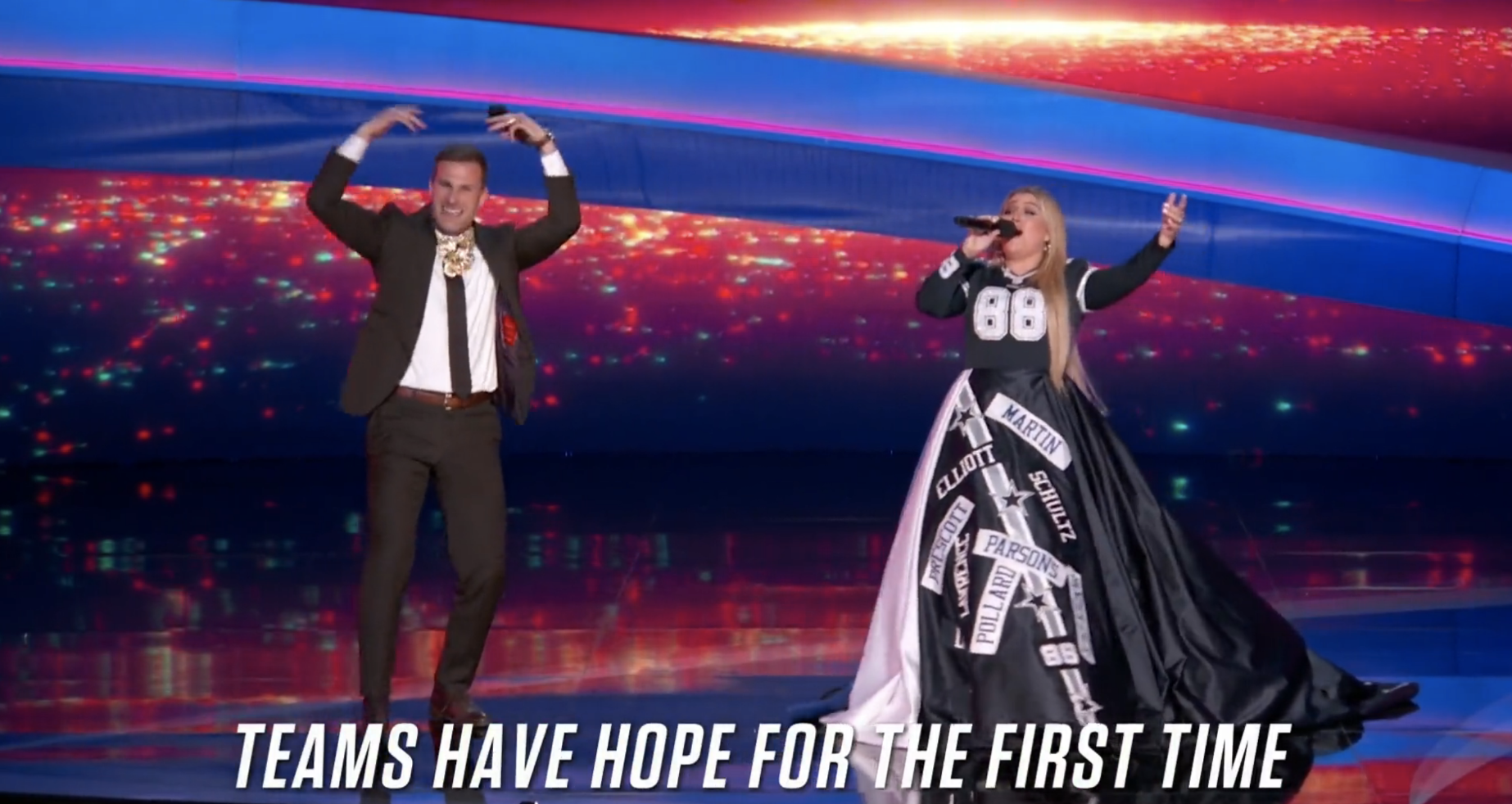 But cue one moment that certainly got people's attention — Kelly recreating Tom's thirsty pose on stage (and in perfect tune).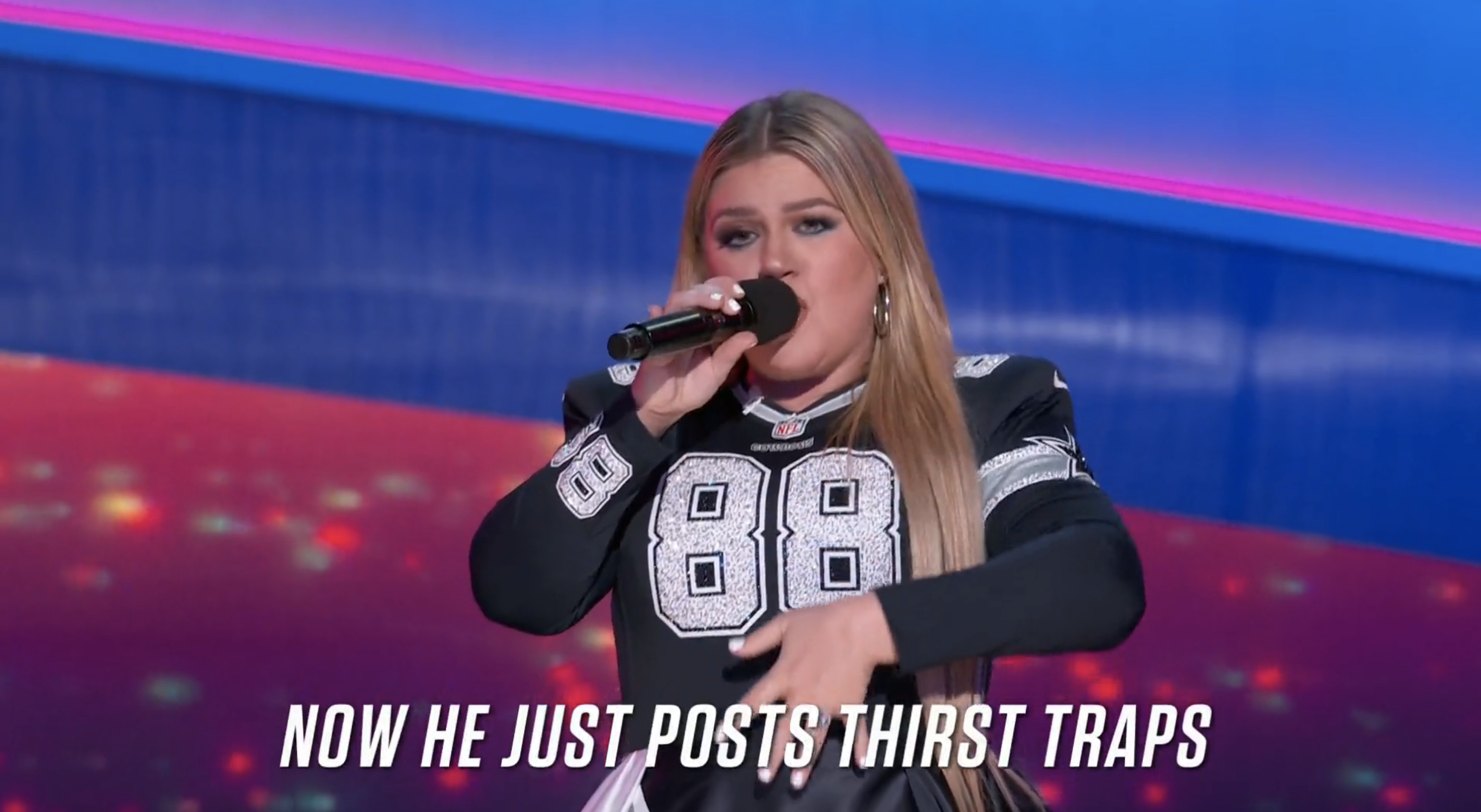 That bend!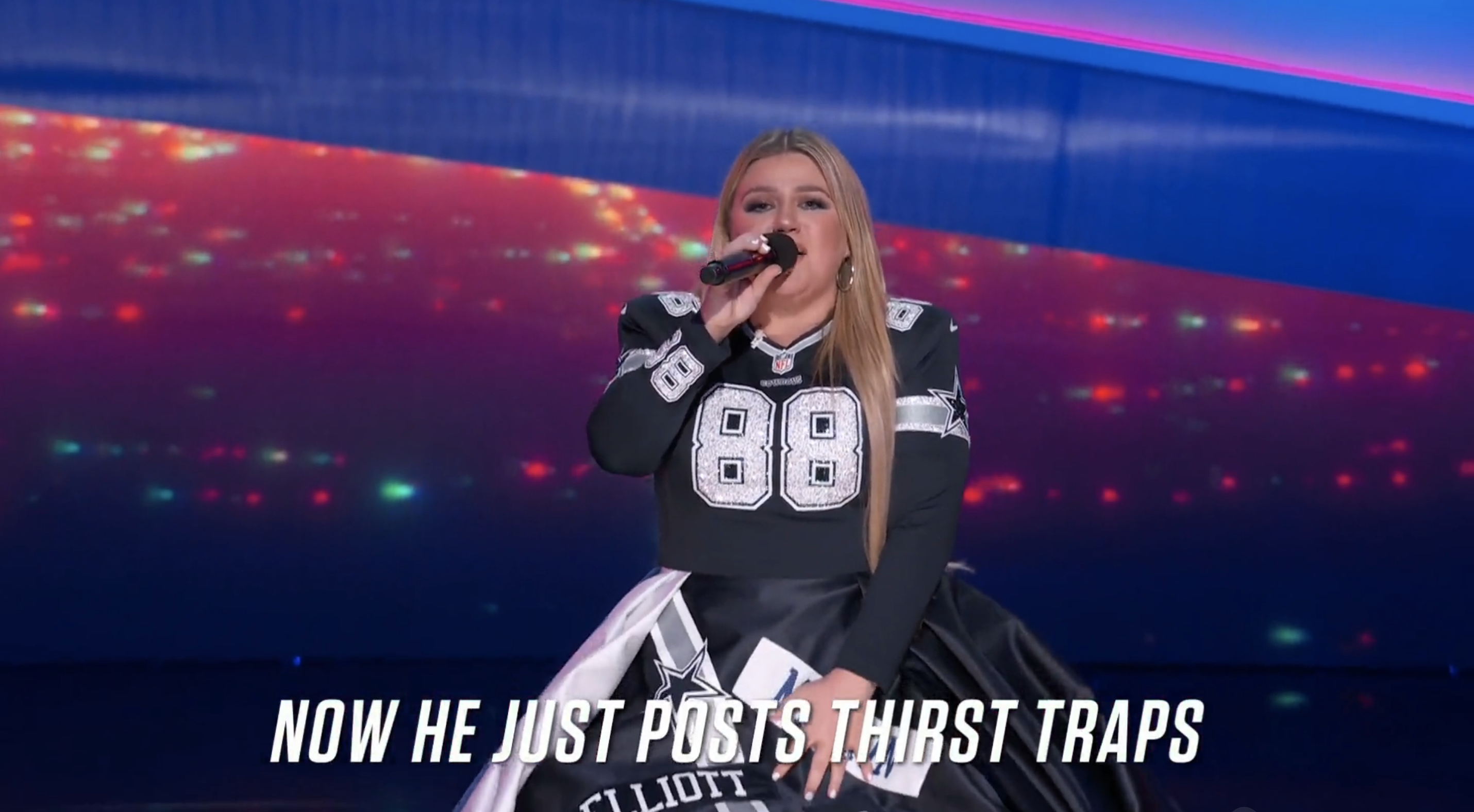 Lest that wasn't enough, the Instagram photo was projected on stage for maximum impact: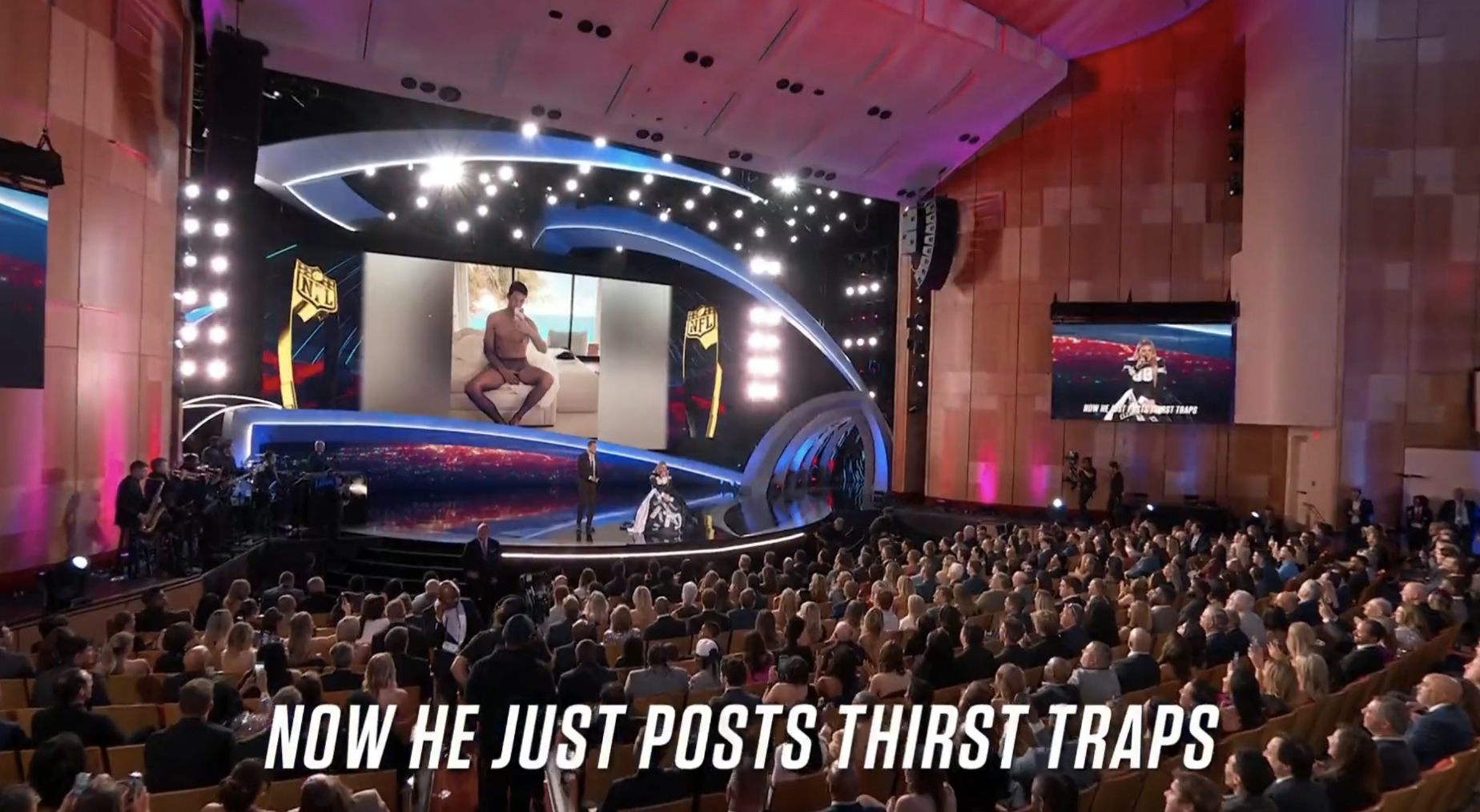 As for the audience's reaction: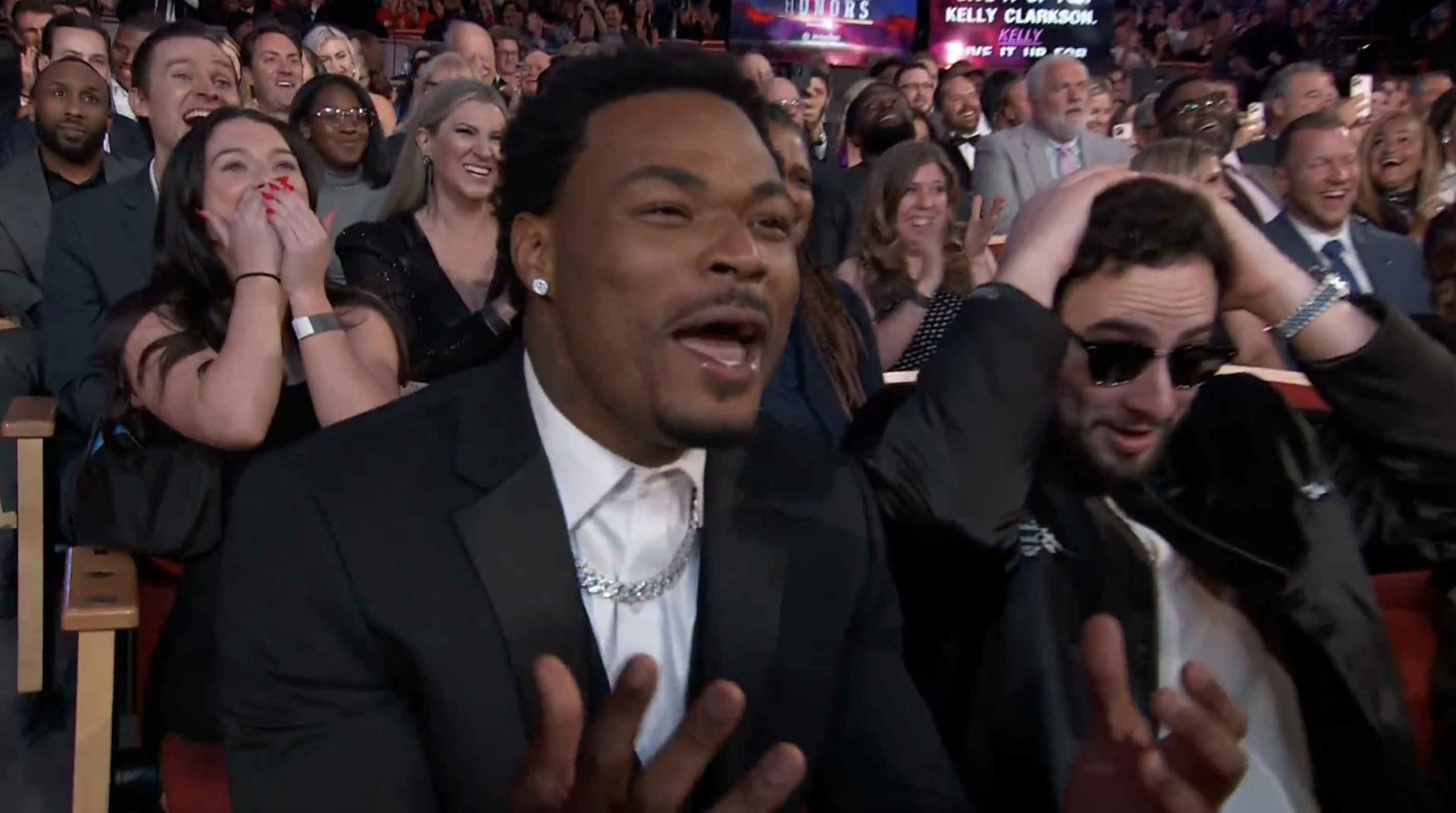 Yeah!