For context, JoJo has worked with Nickelodeon for a number of years. In particular, there's her Nickelodeon-produced D.R.E.A.M. The Tour, which kicked off in 2019. It appears to have originally only been scheduled for a year, but ended up wrapping up last month — likely due to the pandemic.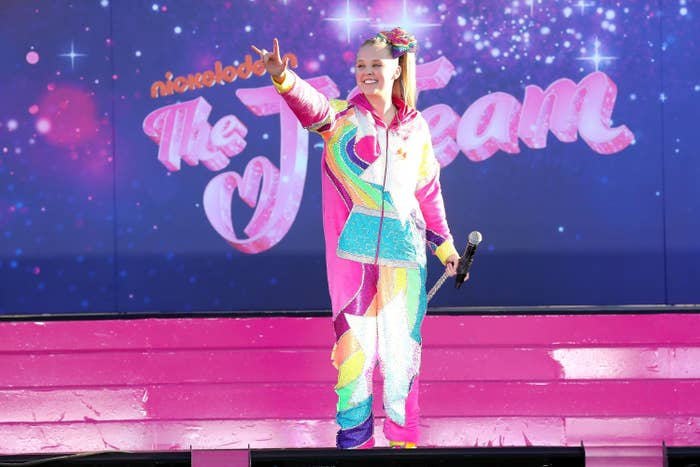 However, in September 2021, JoJo called out Nickelodeon for not letting her perform any of her original songs from her new movie musical, The J Team, on her new tour dates — despite the movie being on Paramount+, which is part of the same media company as Nickelodeon. "Working for a company as a real human being treated as only a brand is fun until it's not," she tweeted.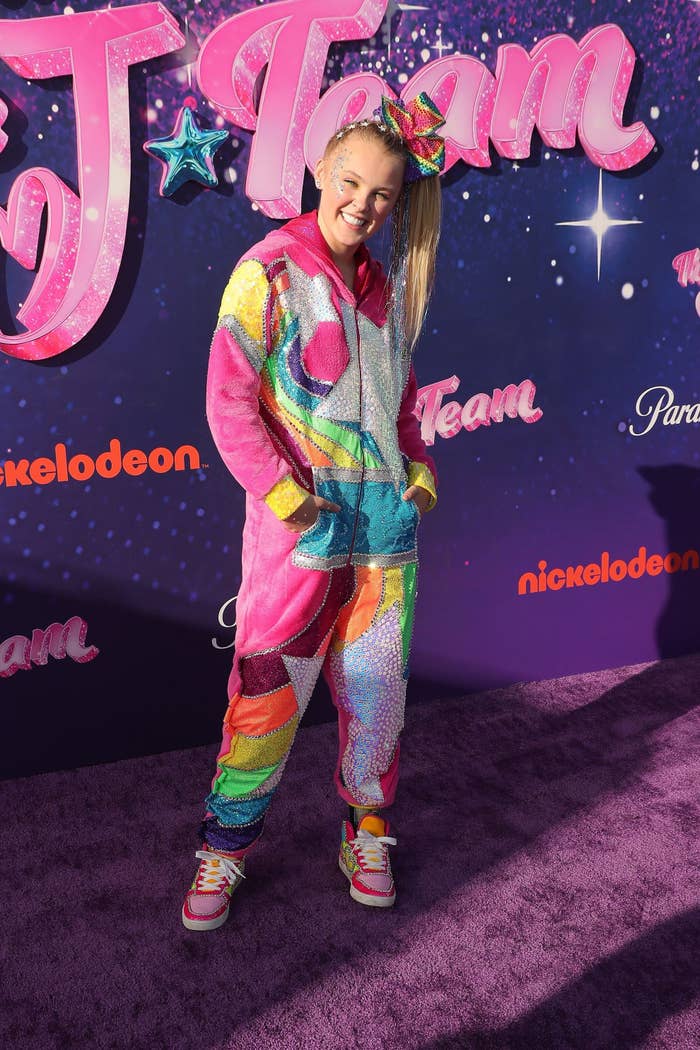 That being said, it's worth noting that JoJo was still nominated for a Kids' Choice Award this year — Favorite Social Music Star, which she lost to Dixie D'Amelio.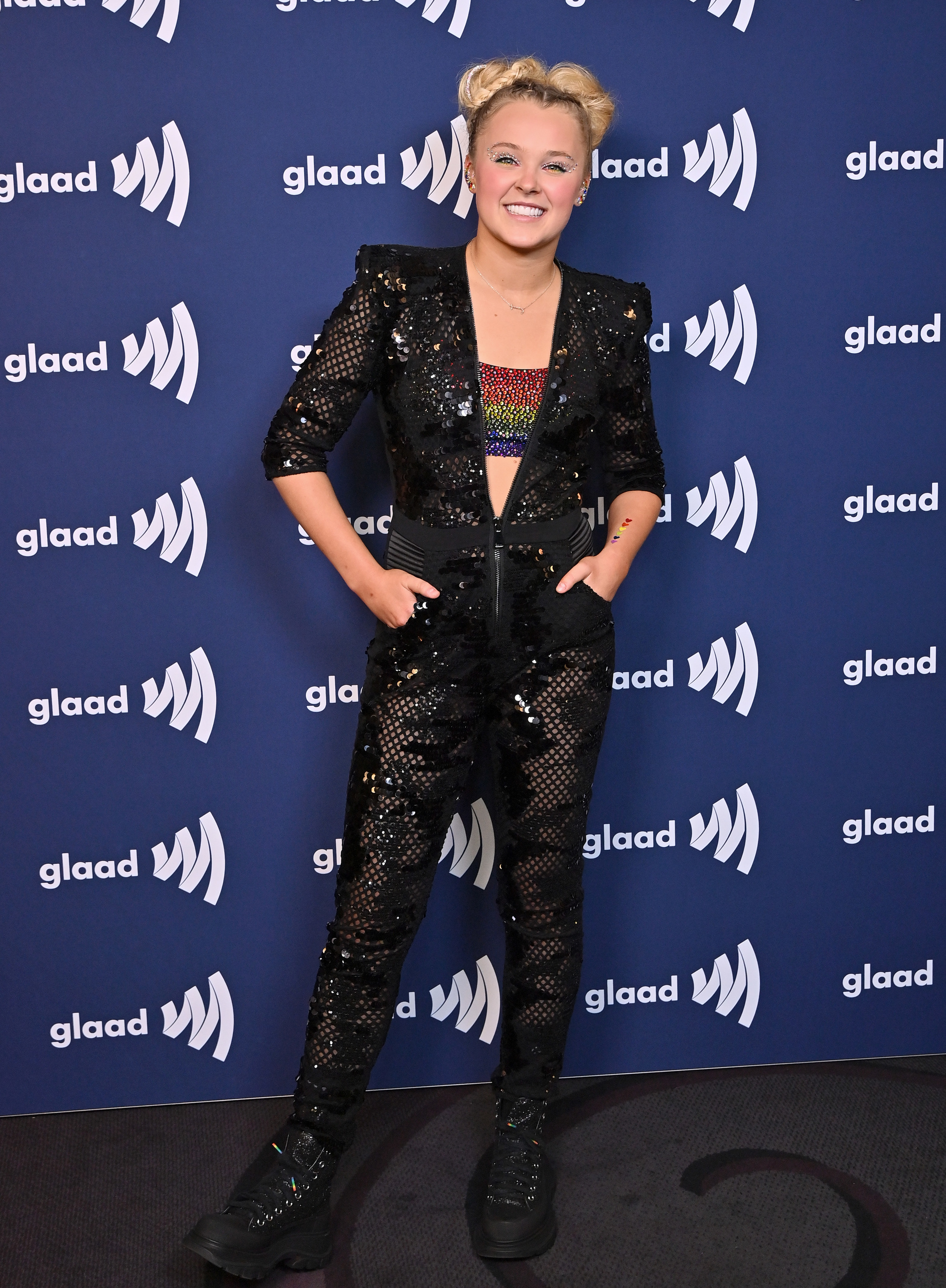 On her Instagram, JoJo said, "A lot of you have been asking me why I'm not at the Nickelodeon Kids' Choice Awards tonight, and the answer is very simple — I wasn't invited."
"I'm not sure why, but I just didn't get an invite," she continued, adding in the caption, "I don't want anyone to think it was my choice not to go."
Some familiar faces hopped into the comments to voice their support for JoJo: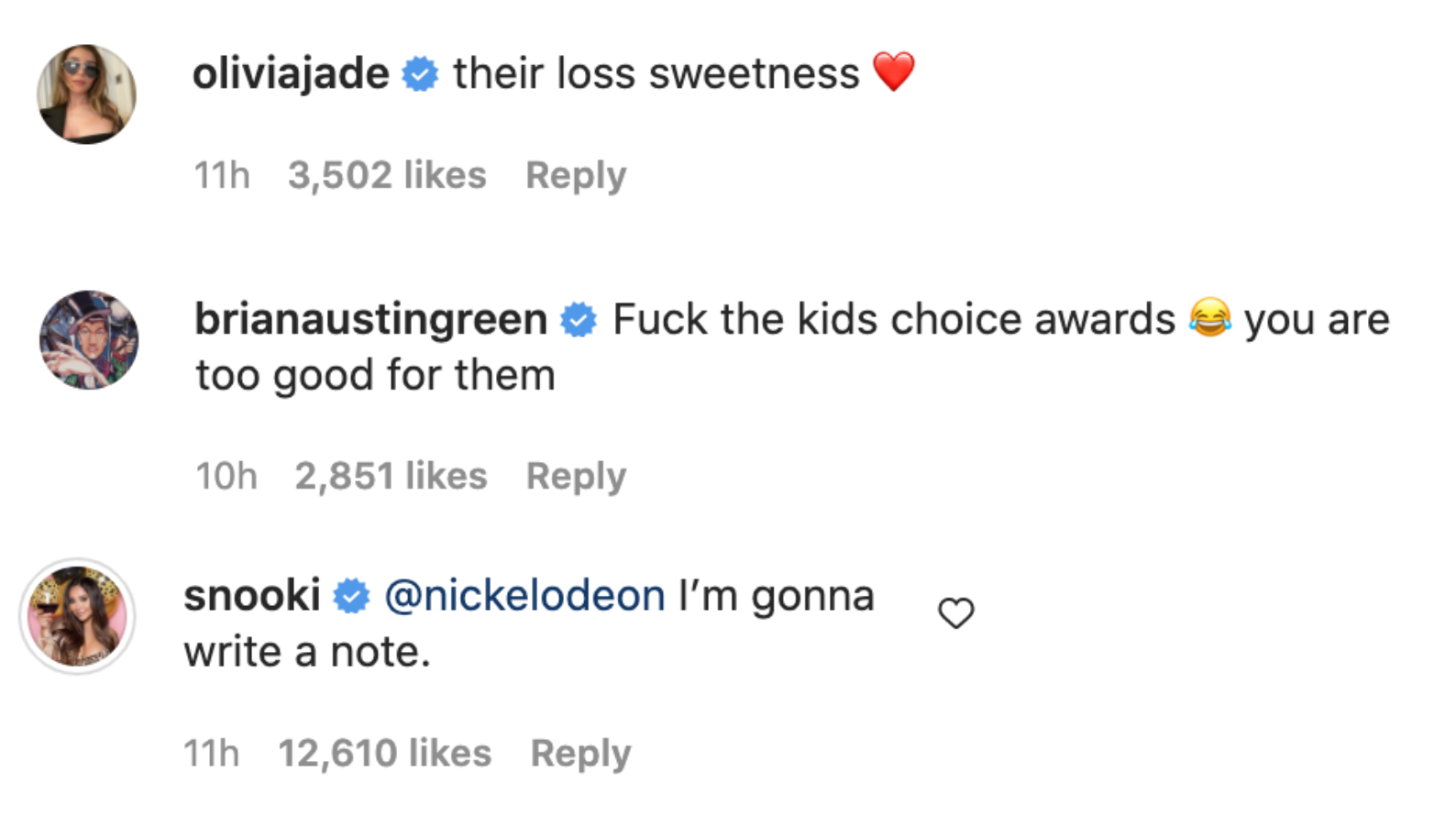 On her story, JoJo then followed up, "Somebody tagged me in something — they used my song 'One Chance.' My song made the cut, but not me."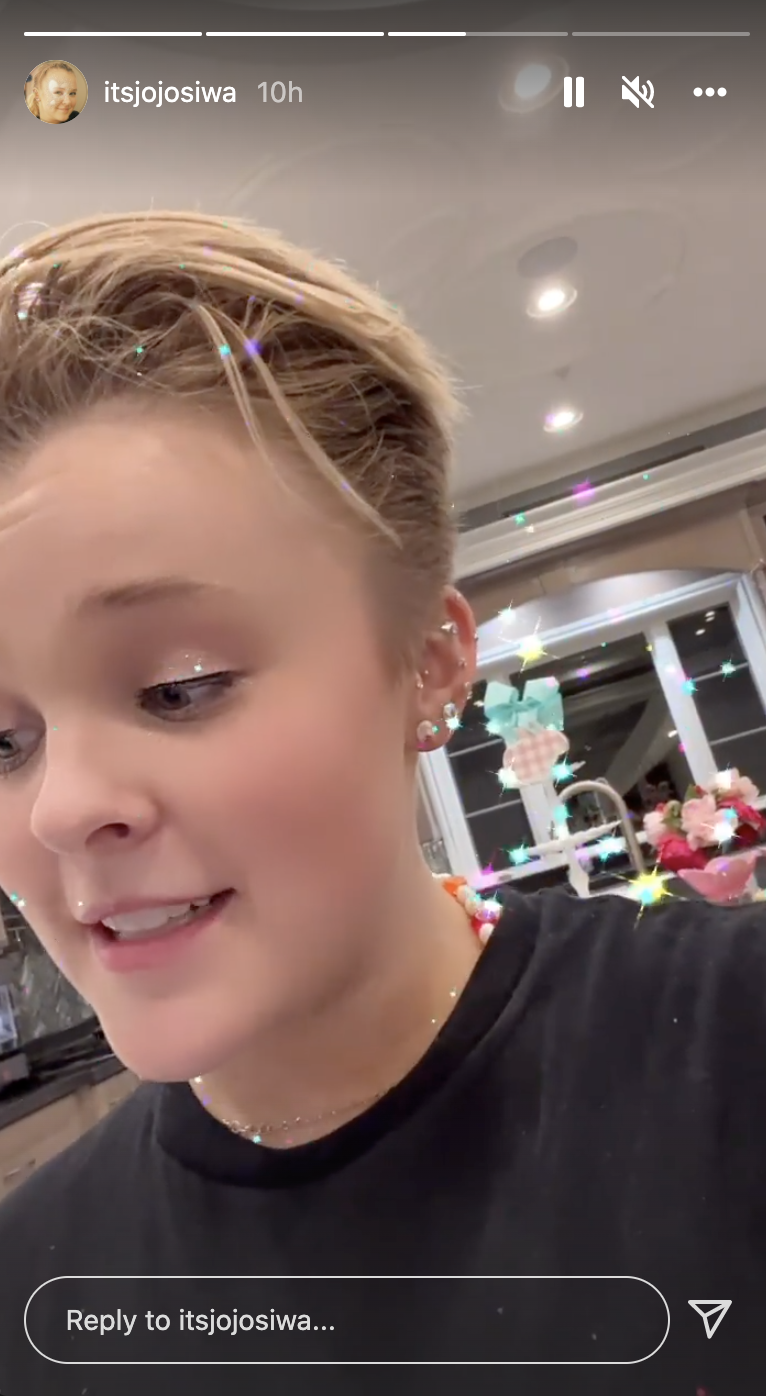 We'll keep you posted if we hear anything from Nickelodeon!