As you're likely somewhat aware, J.Lo shares 14-year-old twins — Emme and Max — with her ex, Marc Anthony. Emme has actually joined Jennifer on stage in the past, duetting "Limitless" in her 2019 It's My Party tour and performing alongside their mom at the 2020 Super Bowl.
In a TikTok capturing her recent Blue Diamond Gala performance, J.Lo began, "The last time we performed together was in a big stadium like this."
"I ask them to sing with me all the time, but they won't. So this is a very special occasion. They are very, very busy. Booked. And pricey! It costs me when they come out," she joked.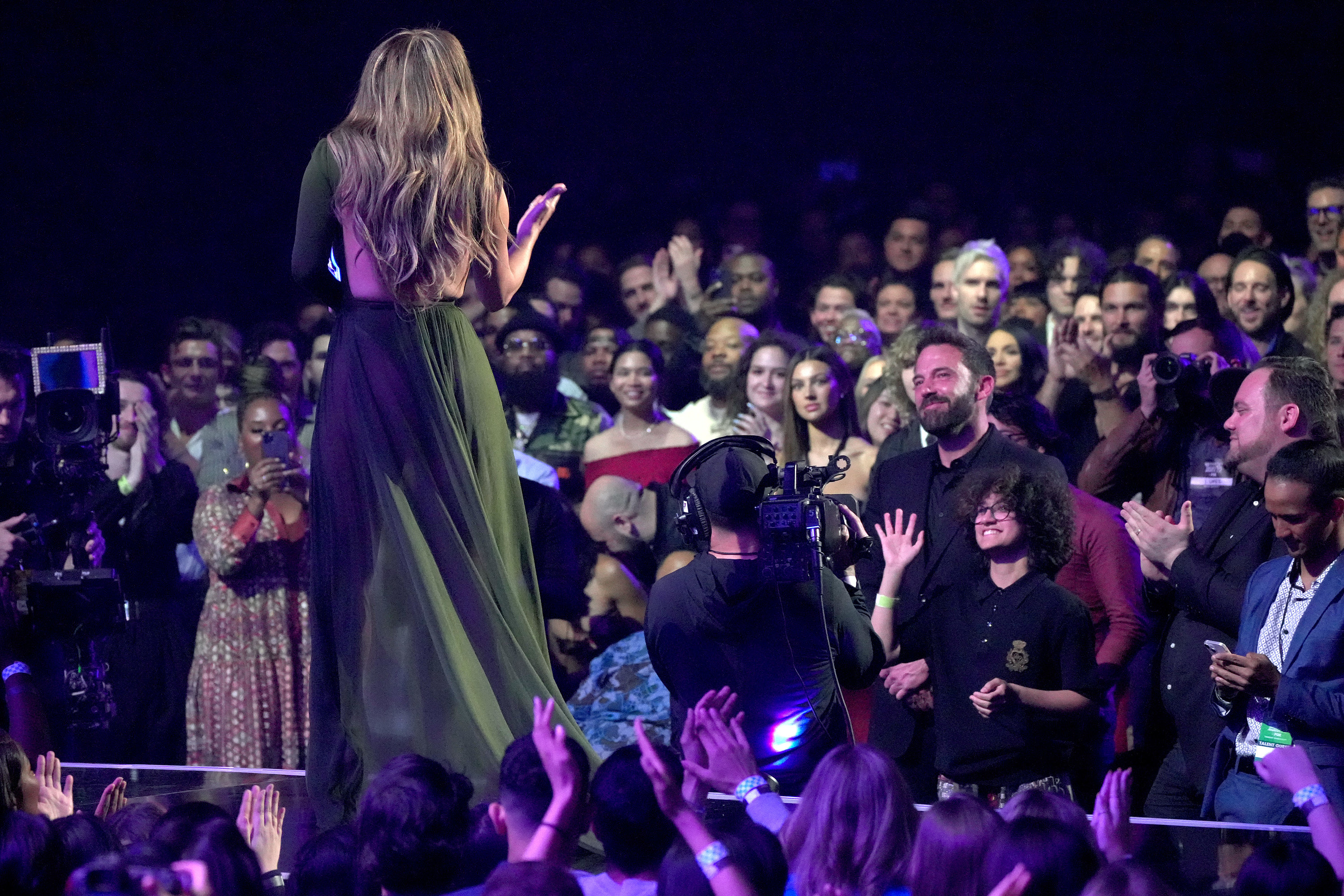 "But they're worth every single penny because they're my favorite duet partner of all time. So if you will indulge me," J.Lo added, before Emme began singing Christina Perri's "A Thousand Years" with a bedazzled rainbow microphone.
Emme further joined J.Lo for a verse of Bruce Springsteen's "Born in the USA" and the intro of "Let's Get Loud."
Many subsequently interpreted the performance as an affirmation of Emme's pronouns, and praised J.Lo for respecting them: