However, the 51-year-old found herself in a touch of hot water when promoting her new (cosmetic) face mask on her Instagram page.
"Honestly, I cannot even see a line on my face," she said, having just taken the mask off. "I feel like it took 10 years off my face."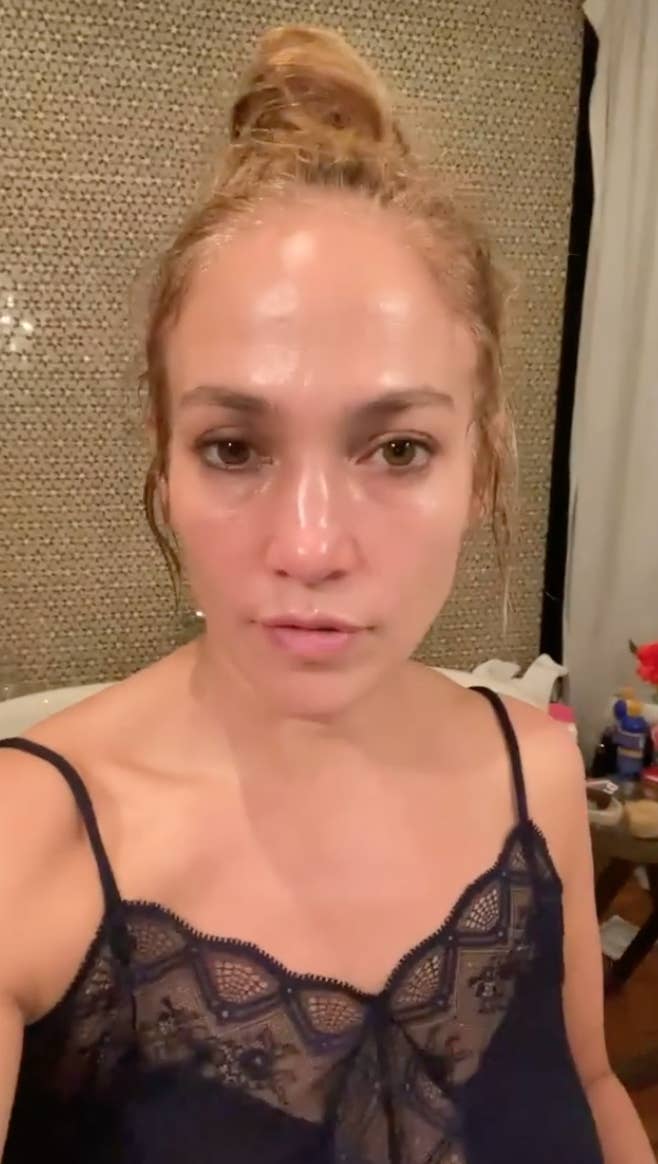 However, some of the comments suggested that there might be...something else to credit for J.Lo's glow:
Well, it looks like Jennifer wasn't a fan of the suggestion that she'd had Botox — because she actually replied to a comment.

"For the 500 millionth time, I have never done Botox or any injectables, or surgery!" she began.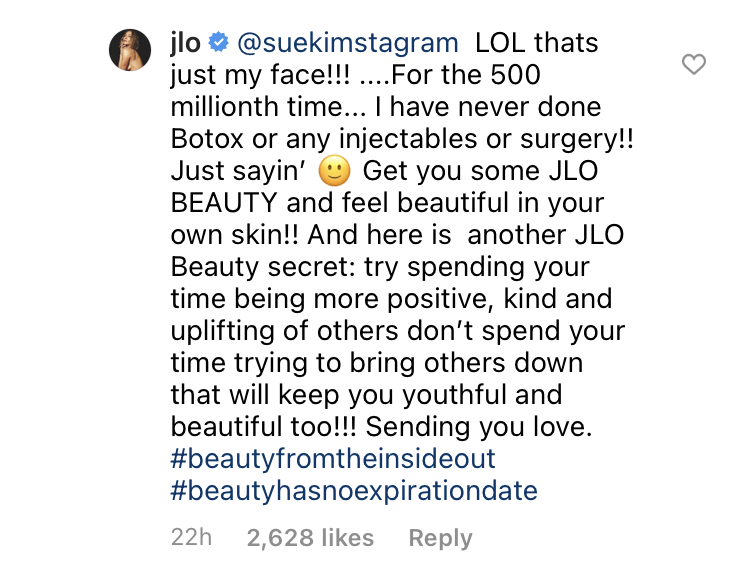 "Try spending your time being more positive, kind, and uplifting of others — don't spend your time trying to bring others down, that will keep you youthful and beautiful too!"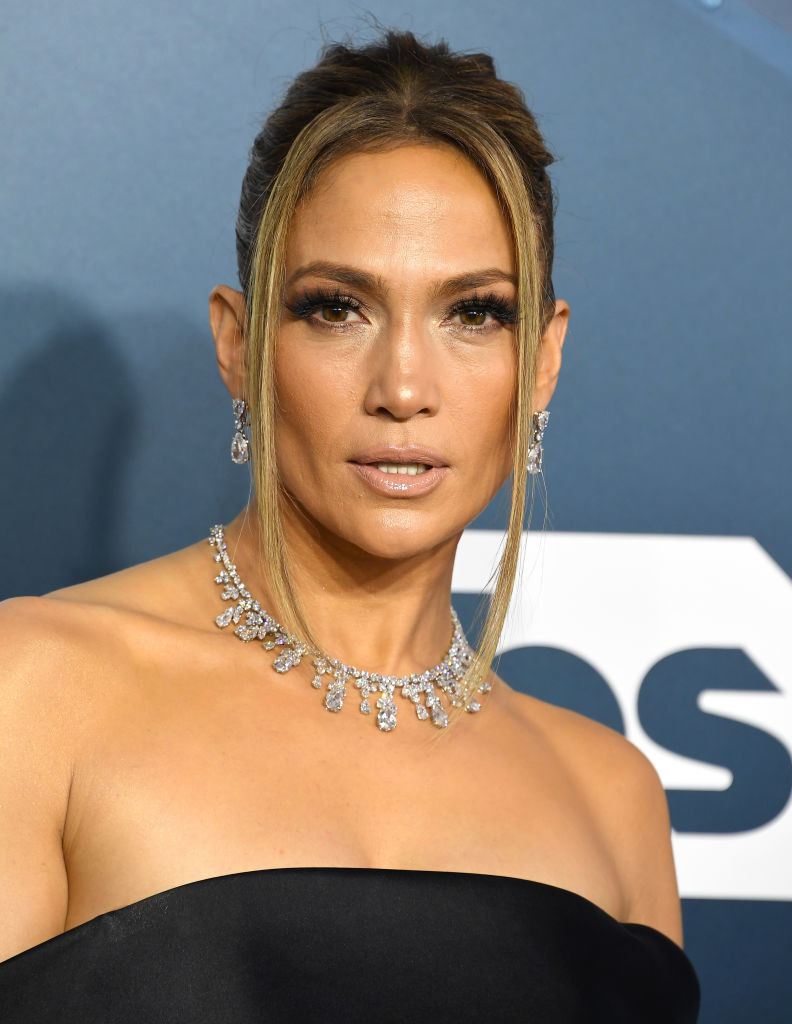 This isn't the first time Jennifer has denied having work done — she told Glamour last month, "I'm not that person. I don't have anything against people doing that; it's just not my thing."
Welp, off to positive-energy my way into better skin.