If you're inexplicably obsessed with the Funny Girl drama, then buckle up, baby: Jane Lynch addressed all the rumors surrounding her departure from the Broadway revival.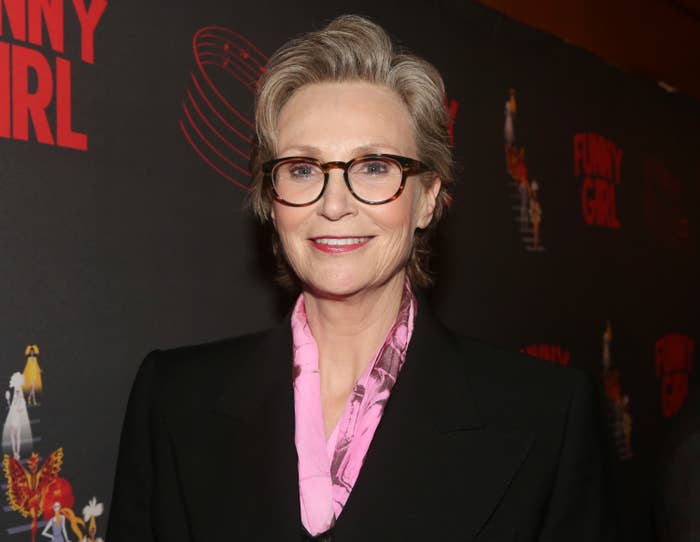 How did we get here? Well, the offstage drama really ramped up a notch when it was announced that Beanie Feldstein would be leaving the production early — and that Lea Michele would be replacing her in the role of Fanny Brice.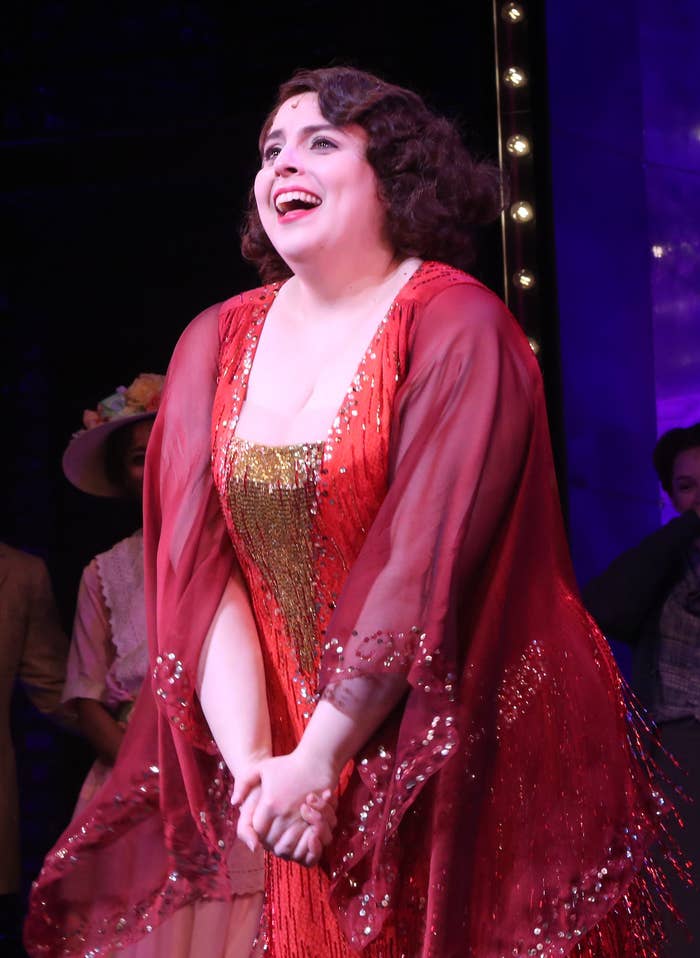 Well, Jane was originally supposed to be playing the role of Mrs. Brice until early September — but ended up announcing that she would be leaving the production three weeks early. "With my long-planned vacation on the books and then the Creative Arts Emmy Awards ceremony in L.A. on Thursday, Sept. 1, I will take my final curtain call on Aug. 14," she said in a statement.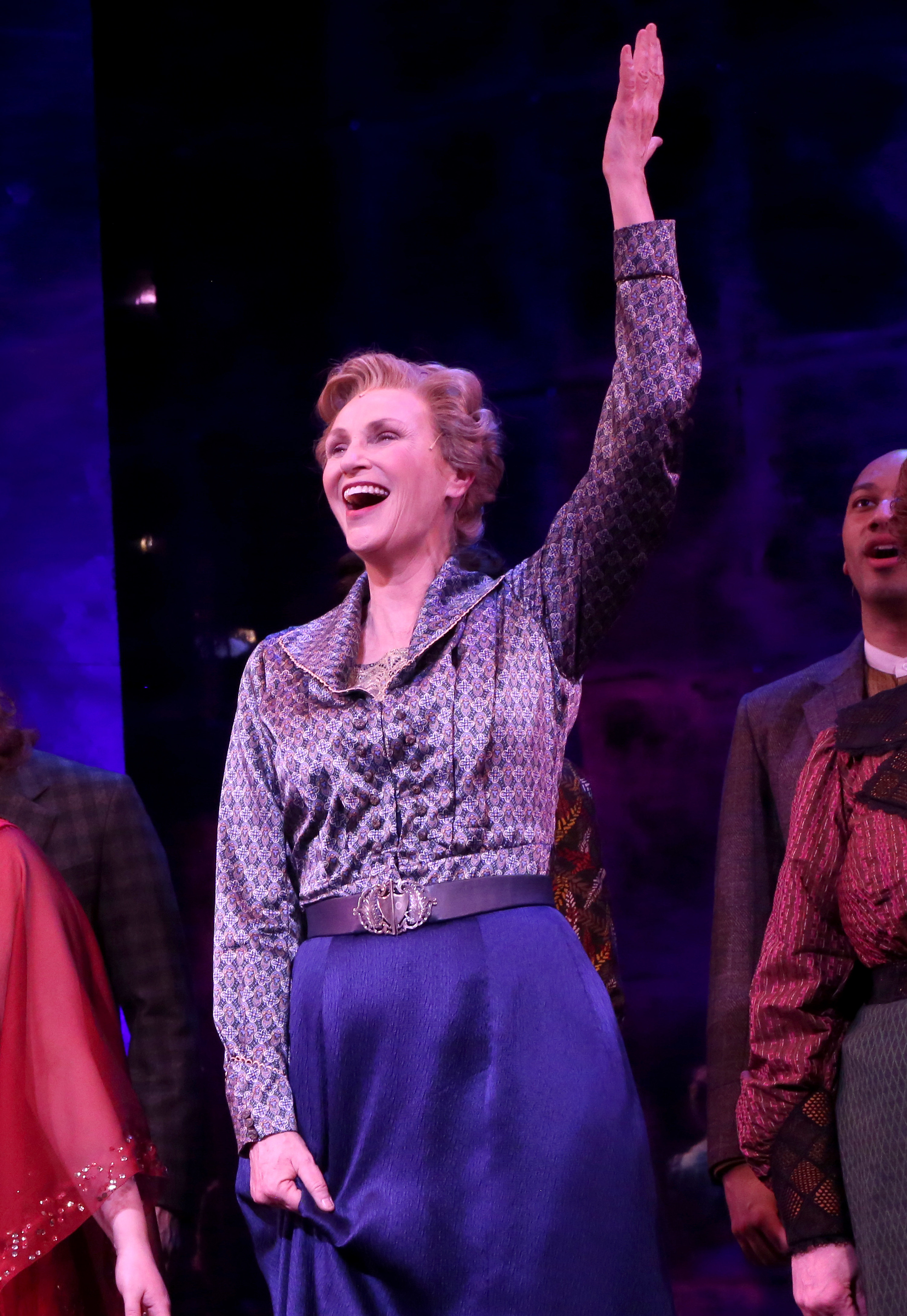 The timing of Jane's departure coinciding with Lea's casting subsequently got the rumor mill churning. After all, the two were costars on Glee — where Lea was notoriously difficult to work with.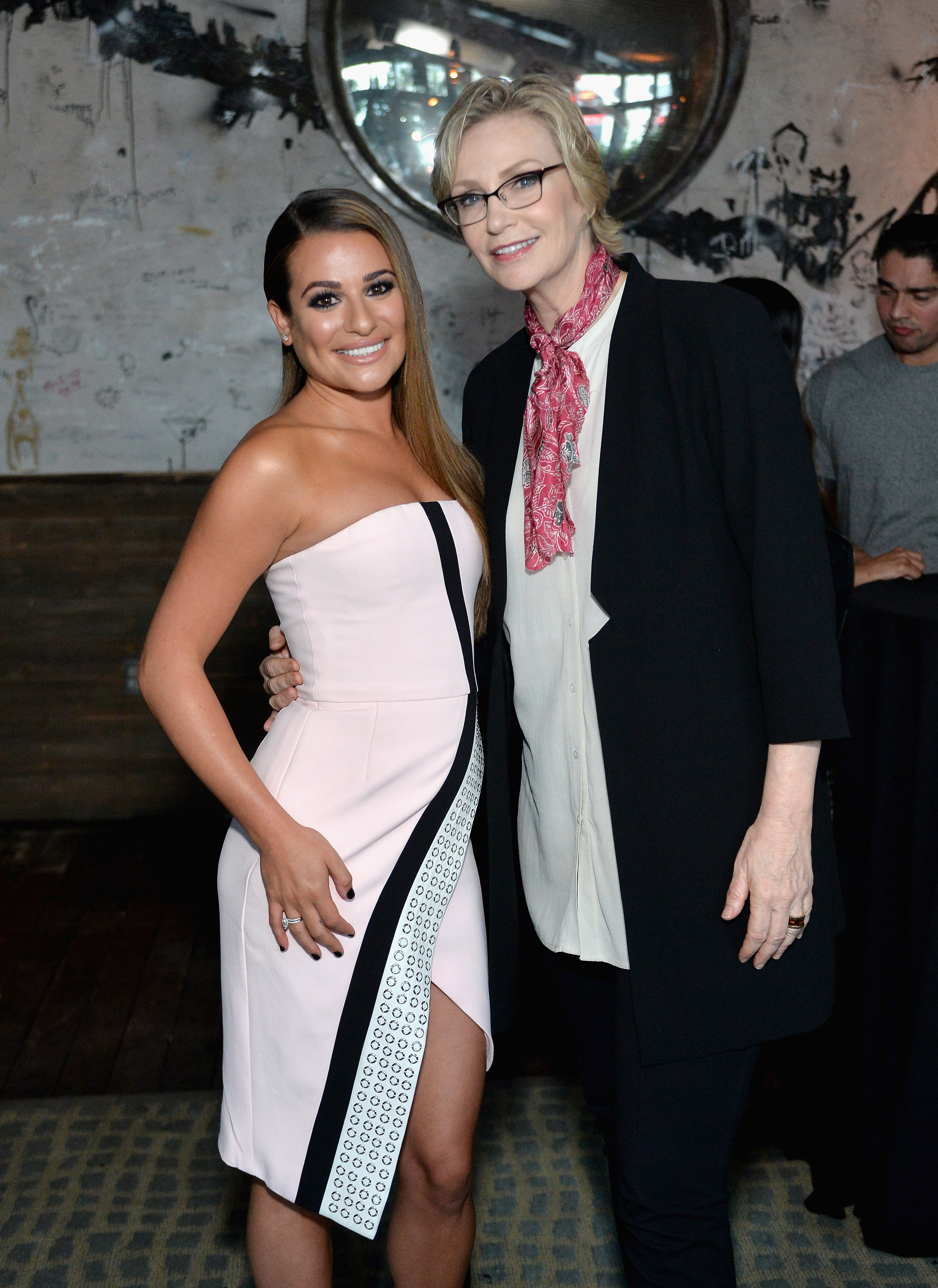 However, speaking to Playbill, Jane denied that Lea was the reason she is leaving Funny Girl early. "I have a vacation August 14, and then I had just like five shows after that, and it's a six-hour flight, so I thought, 'let's end it now.'"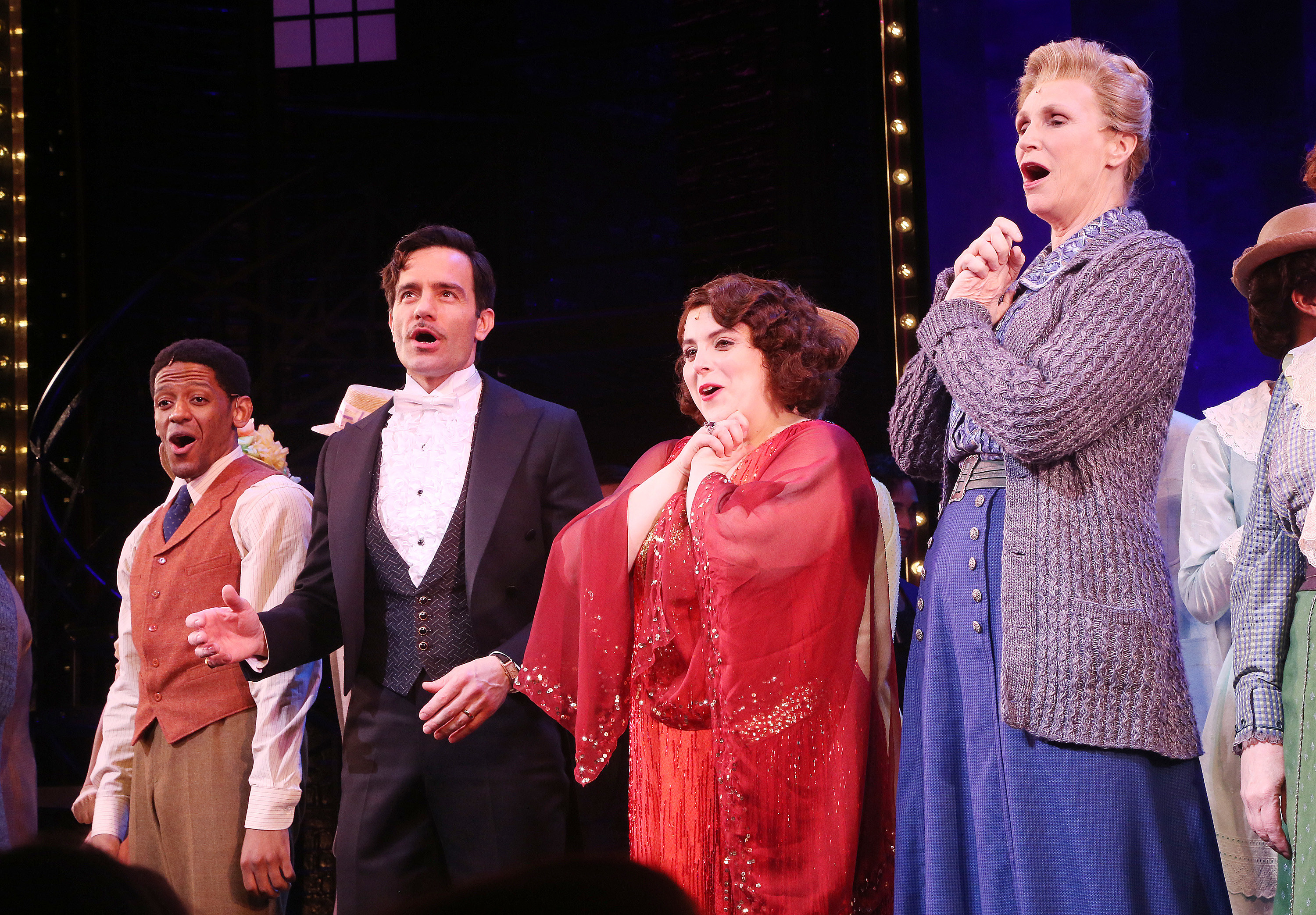 "It has nothing to do with not wanting to see Lea. I text with Lea. She and I are fine. I'm thrilled for her. I love working with Julie. I loved working with Beanie. There's no drama here. None."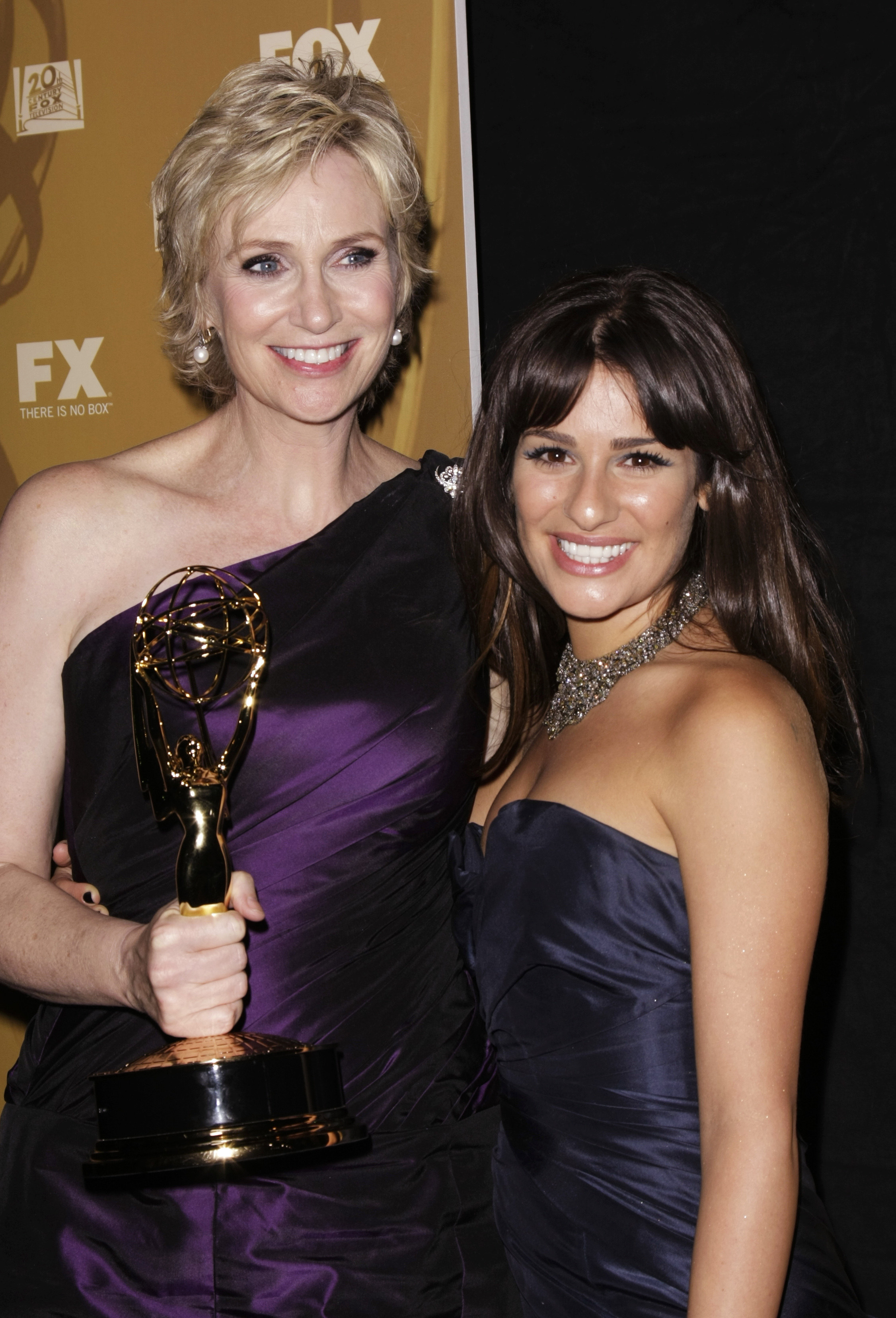 When asked about the "drama surrounding the production in the media," Jane said, "Well, that's the thing about being in a play — you leave all of that behind as soon as you step through the stage door, and when you're in the theater, it's all about putting on a play."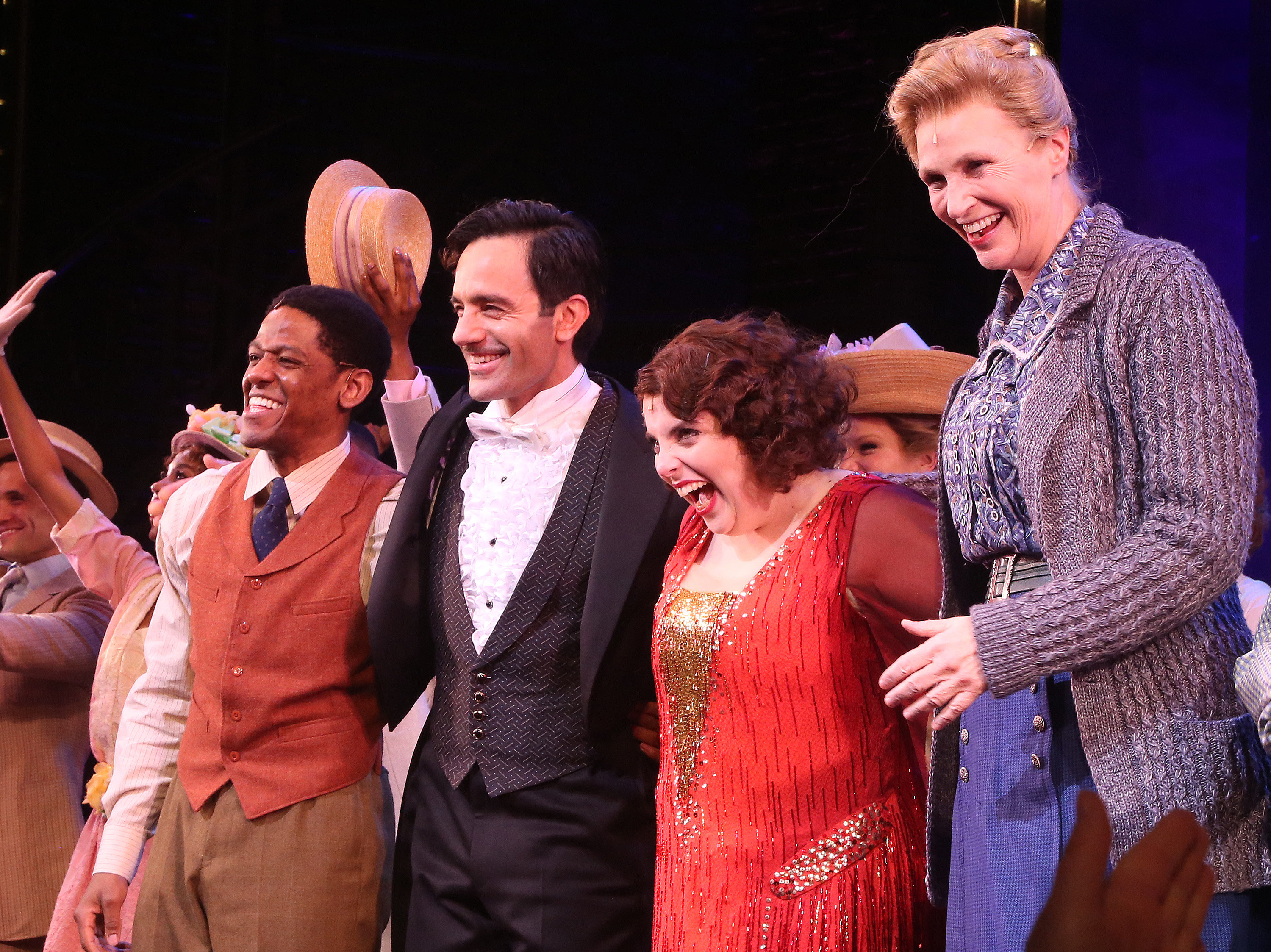 "We just keep it positive. Nobody talks about that stuff. If anybody's reading it, they keep it to themselves. We're there for each other. And that's why I love it so much."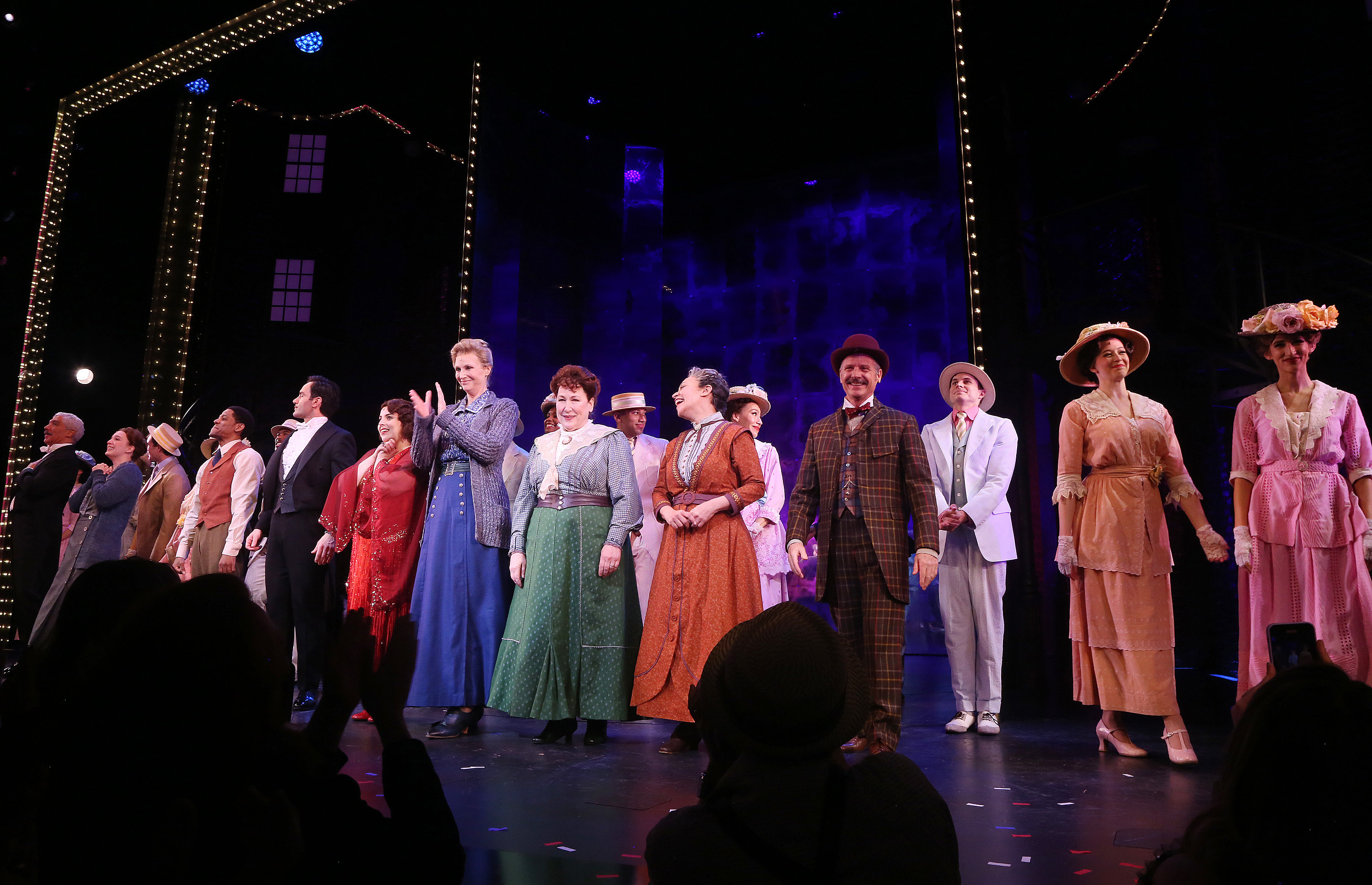 Oh, to be a fly on the wall of rehearsals...