On Saturday night, Fashion Square Mall in Scottsdale, Arizona, was looted. Filmed in the midst of this appears to be none other than YouTuber Jake Paul.
In a series of now-deleted Instagram story videos posted by Andrew Blue — Jake's videographer — Jake is shown at a P.F. Chang's and then walking through the mall as others begin to vandalize it.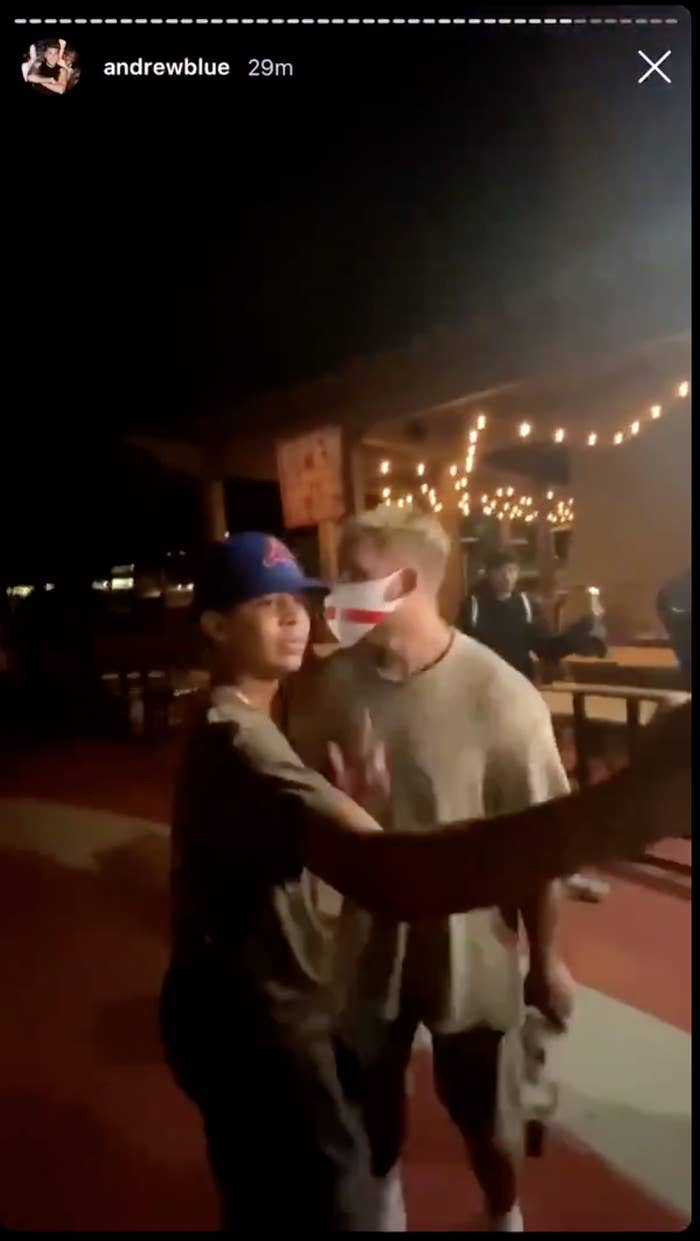 Throughout the videos, people can be seen running, entering stores, and kicking doors.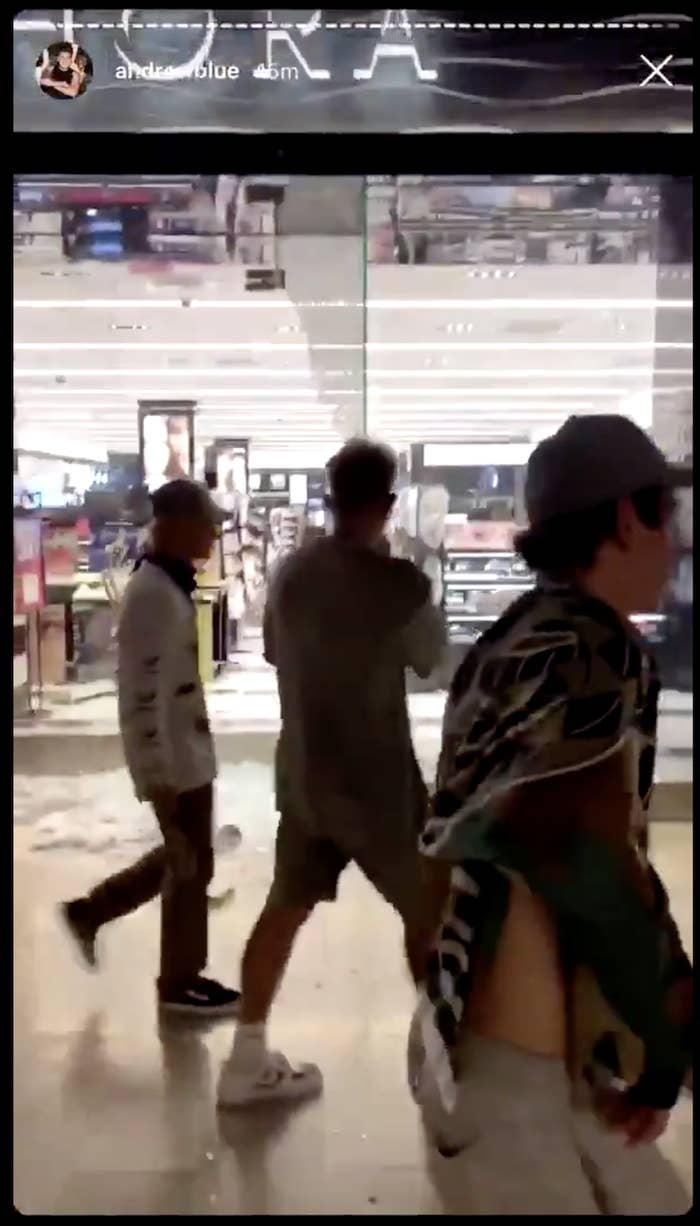 On his own story, Jake posted videos of what appears to be the police presence — calling them a "bunch of fucking idiots."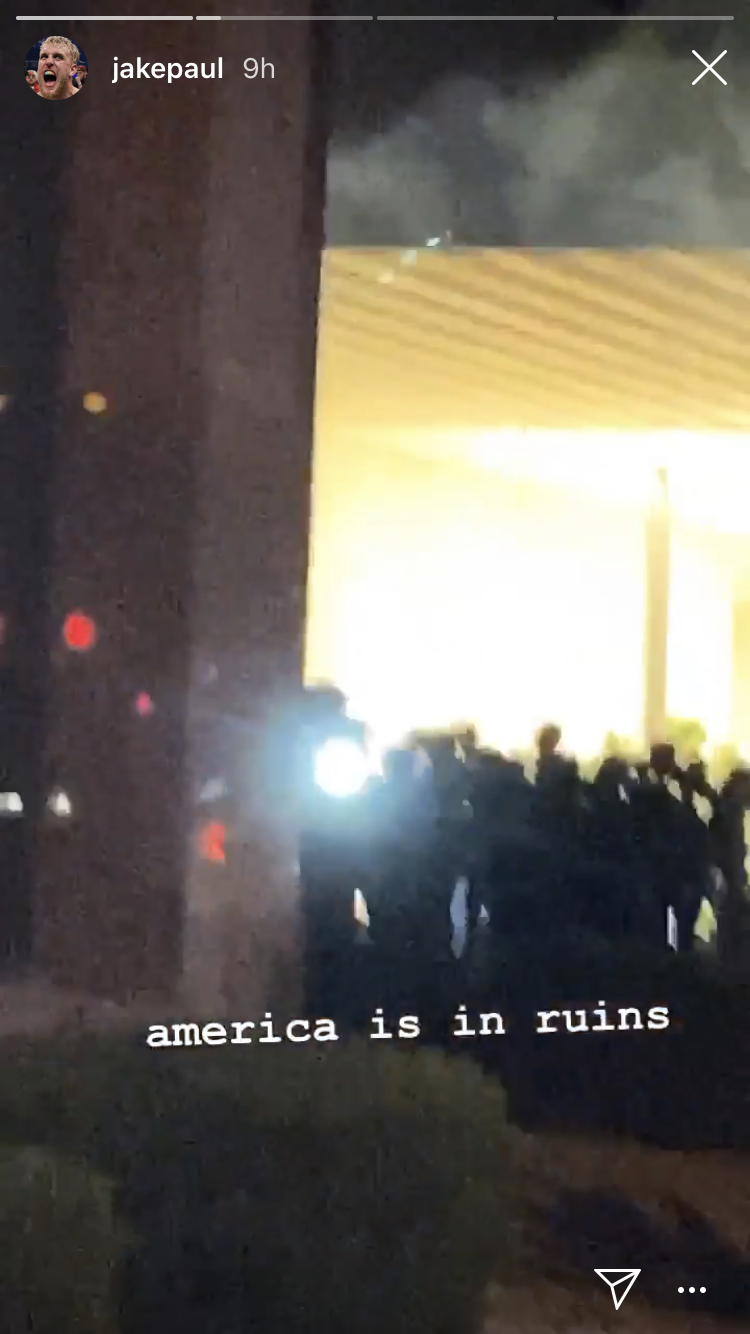 He continued, "I walked right up to them; these fucking idiots teargassed me — I ain't doing shit, bro," and followed up with a picture of his eye.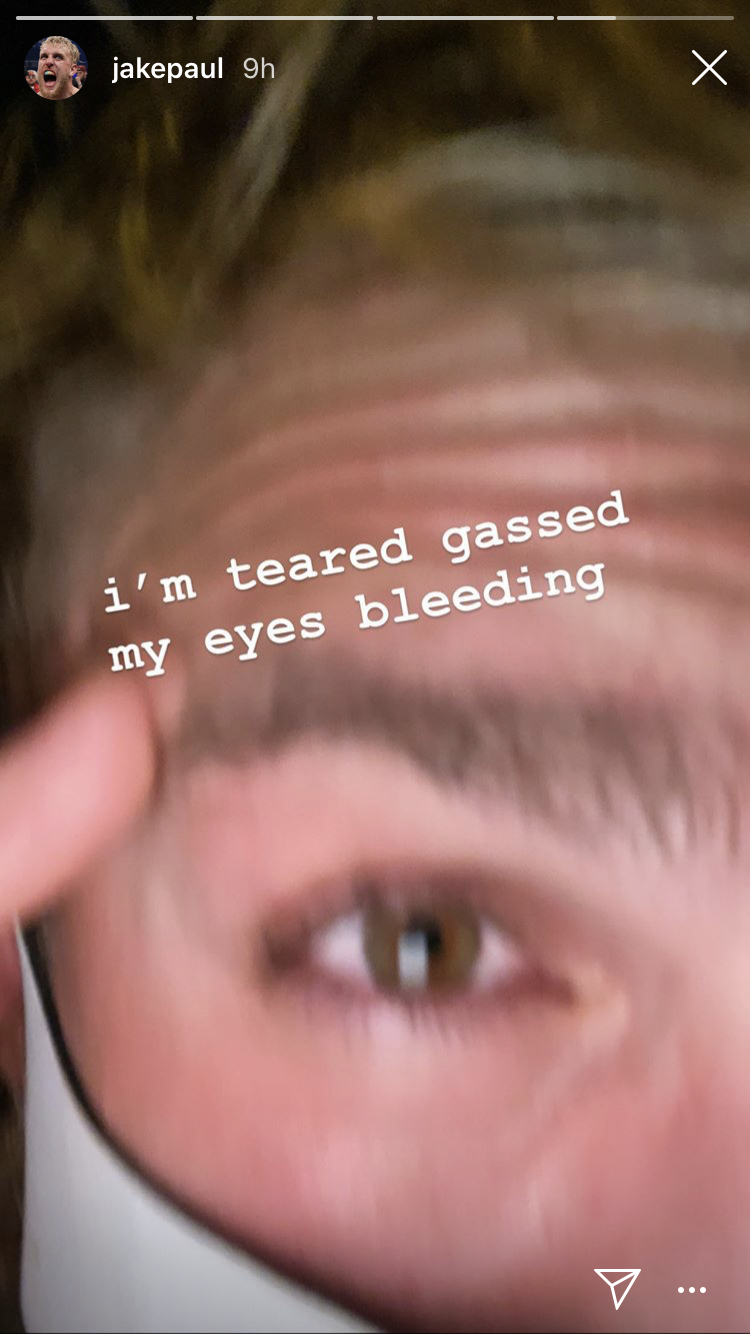 Subsequently, Jake's name began trending on Twitter as people voiced their outrage:
Andrew followed up on his Instagram and stated that they weren't participating in any of the looting:
But as of now, Jake himself hasn't commented on the backlash — we'll keep you posted if he does.
UPDATE: Jake issued the following statement on his Instagram story in response to the backlash: