In a new TikTok posted to her Instagram, Ireland Baldwin referenced her father Alec Baldwin's infamous voicemail to her.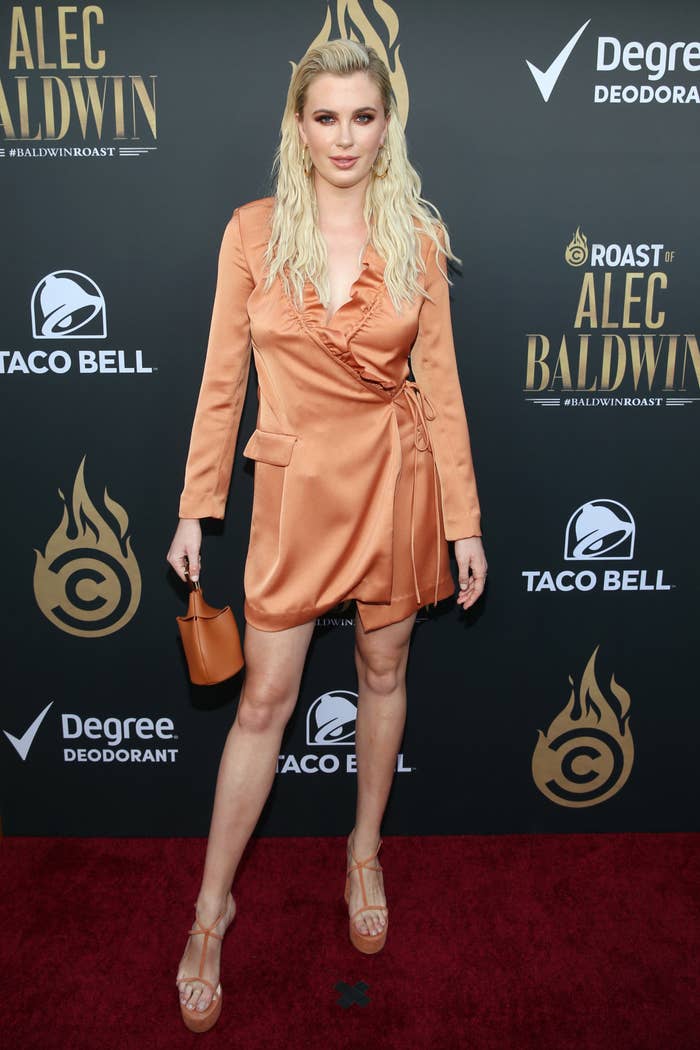 For context, back in 2007, a voicemail Alec left Ireland amid a custody dispute with ex-wife Kim Basinger went viral. Ireland, who was 11 at the time, missed a scheduled phone call with her father. "You don't have the brains or the decency as a human being. I don't give a damn that you're 12 years old or 11 years old or that you're a child," he said in the voicemail. "I'll let you know how I really feel about what a thoughtless little pig you are. You are a rude, little pig, okay?"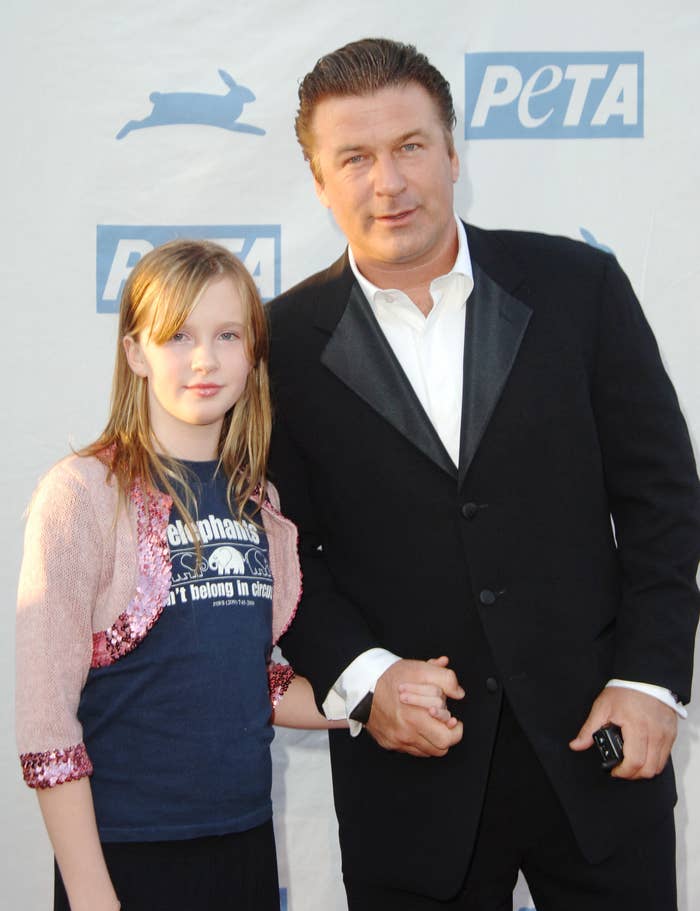 Well, as part of the celeb trend of doing TikToks and Instagram videos to the Ting Tings' song "That's Not My Name," Ireland referenced the voicemail: "My name is Ireland, but the media likes to call me..."
"Thoughtless little pig," one caption read, as well as "well-off, silver spoon fed brat with no real job" and "attention-seeking, voluptuous, promiscuous."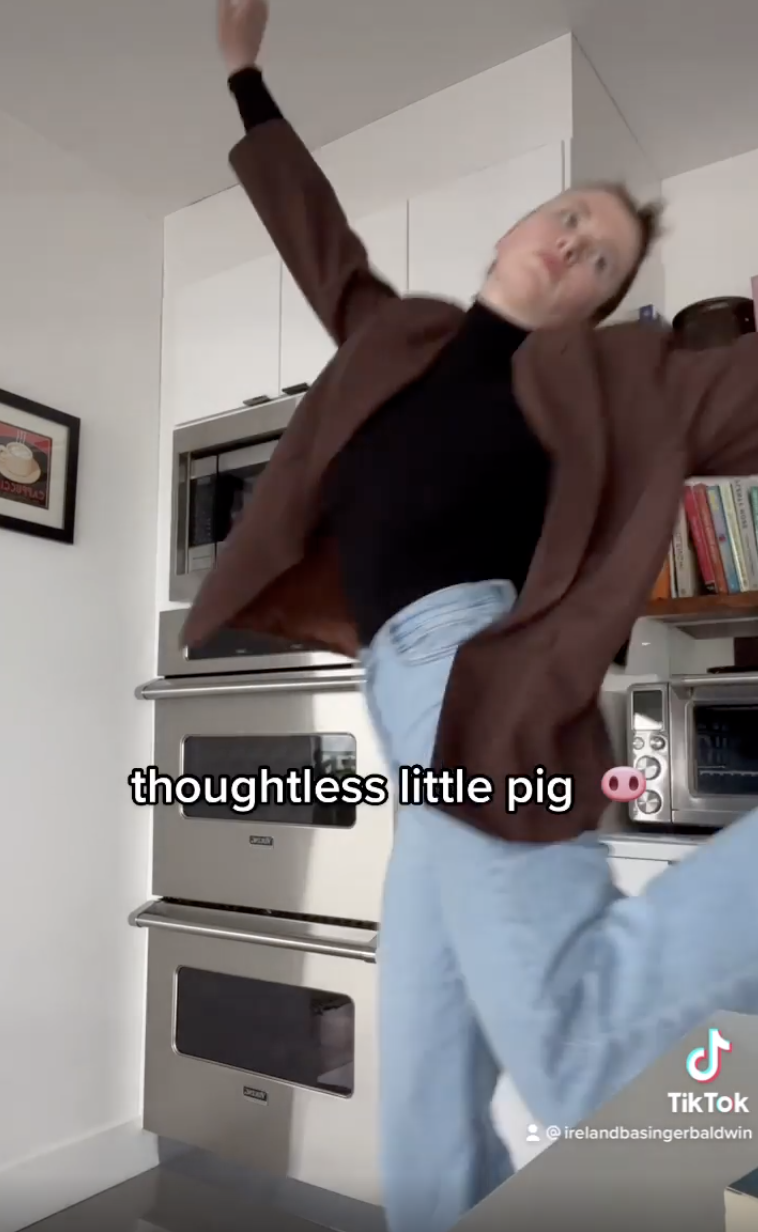 "My name is Ireland. I'm a writer. And I think pigs are cute so jokes on you," she concluded.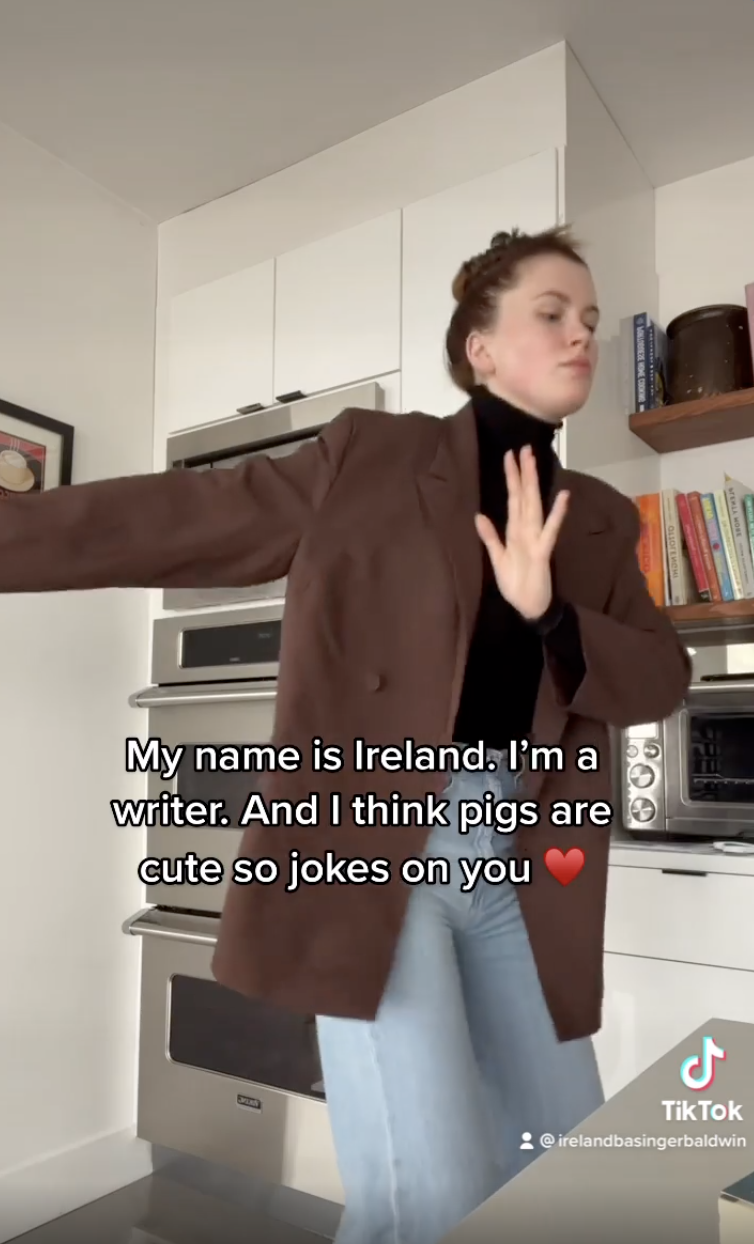 "I can't even tell you how much time I've wasted worrying about headlines and comments. Can you believe that? Can you believe how much control we give others and how much power we give their narratives. Maybe you don't experience this on the scale that I do, but the majority of us have been called names and have had assumptions made about us," she wrote in the caption.
This isn't the first time Ireland has poked fun at the 2007 voicemail — as part of Alec's 2019 Comedy Central roast, she said, "It's good to be here. I almost didn't even know about it because I haven't checked my voicemails from my dad from the last 12 years or something?"