Attention all ye Harry Styles and One Direction fans: Harry's the first-ever male solo Vogue cover star, and he's looking pretty fucking incredible.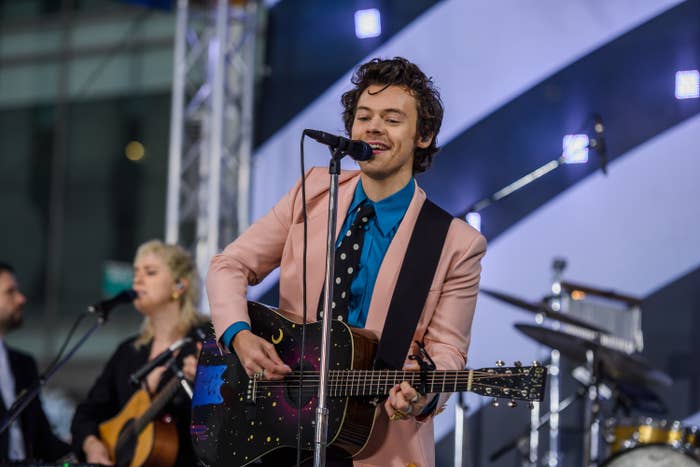 As part of the interview, Harry told Hamish Bowles about fashion, friendship, and a little band called One Direction.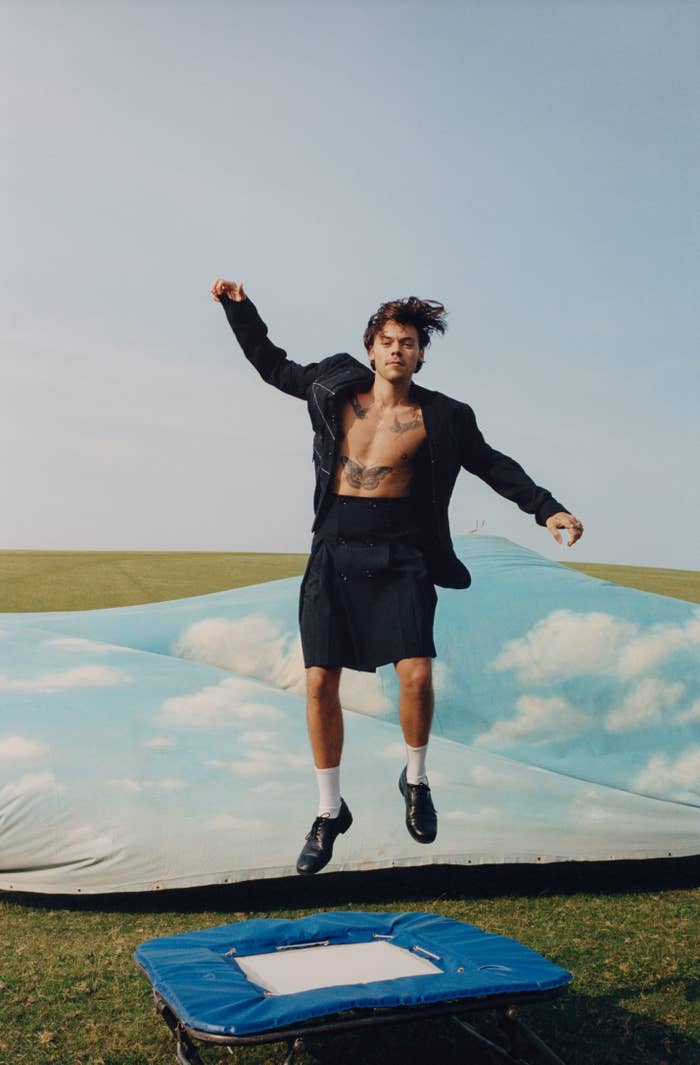 At just 16, Harry's mom signed him up for the X Factor UK, where he was eventually paired with, you know, One Direction. "I went to the audition to find out if I could sing," he began, "or if my mum was just being nice to me."
However, Harry used to be pretty stricken with nerves early in his career — throwing up before shows on the regular. "I just always thought I was going to mess up or something," he said.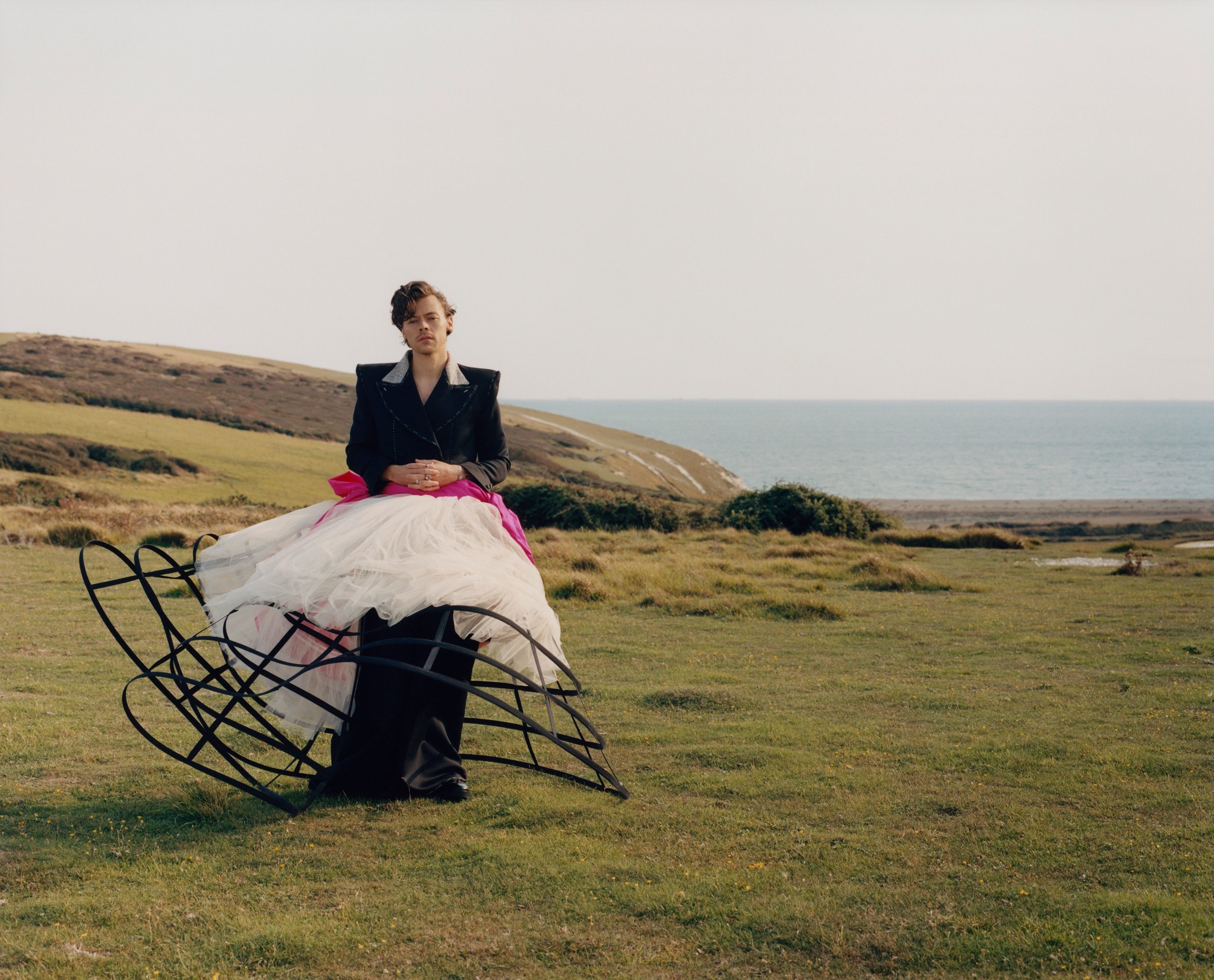 Even Harry's sister, Gemma, recalled to Vogue how he used to put on a voice just to be able to sing in public. "He used to do quite a good sort of Elvis warble," she said, adding that Harry used to only be able to sing in his own voice when he was in the bathroom and there was no one looking.
Looking back on those early days, it's lovely to see how Harry is still super positive about his time in 1D. "I think the typical thing is to come out of a band like that and almost feel like you have to apologize for being in it," he added. "But I loved my time in it. It was all new to me, and I was trying to learn as much as I could."