If your response was something like, "???" "!!!" "With who????" then I have at least part of the answer: It looks like the baby's father is Halsey's boyfriend, Alev Aydin.
The two have kept things pretty on the DL so far. Halsey did tag the screenwriter in her pregnancy announcement (right on the belly), but it looks like we just got another bit o' confirmation.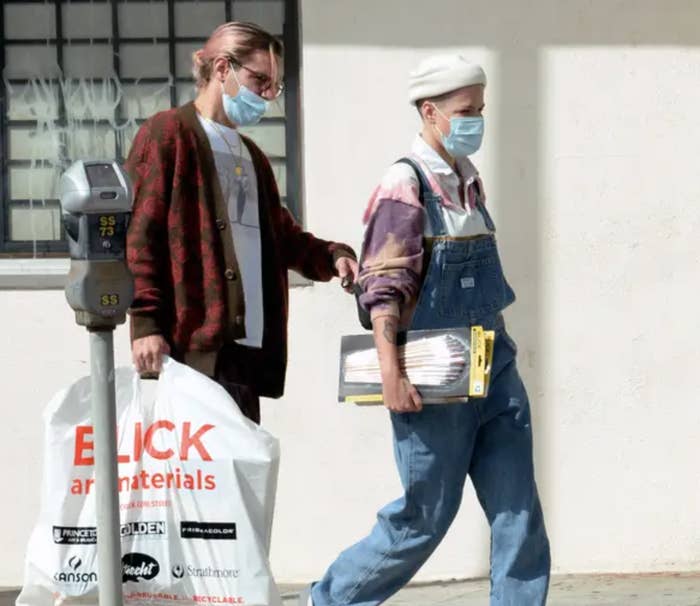 Yup, a wholesome Instagram comment from Alev.

Maybe I've been inside for too long, but that's enough to make me pretty darn weepy with happiness.

What's more, Halsey replied!

Congrats to Halsey, Alev, and their "mini human."