Halle Bailey Teared Up Talking About Being Cast As Ariel In "The Little Mermaid"
"I looked at it and I was like, 'Me? For Ariel?'"
So, if you cast your mind back to 2019, you might remember that Halle Bailey was announced as Ariel in the upcoming 2023 live-action version of The Little Mermaid.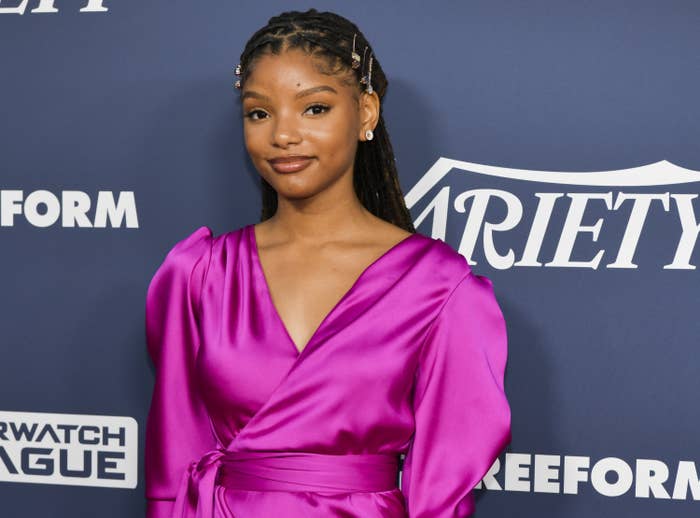 Well, in an episode of Talks with Mama Tina, Halle reflected alongside her sister and Chloe x Halle partner on what being cast was like — and things got emotional.
"Getting that role felt very surreal," Halle began. "It was much of a shocker for me. Even when I was asked to audition, I looked at it and I was like, 'Me? For Ariel?'"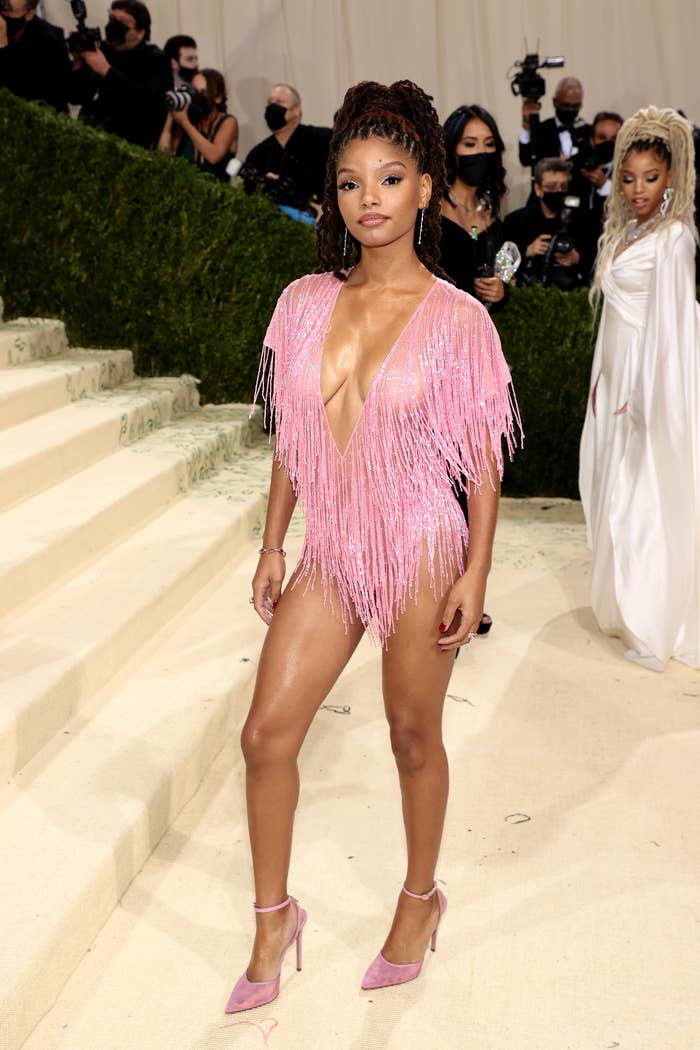 "My image of Ariel that I've had is the red hair, the pale skin and the tail, and she was amazing to me. I loved her, like we all did. But that's what I've seen her as for so long."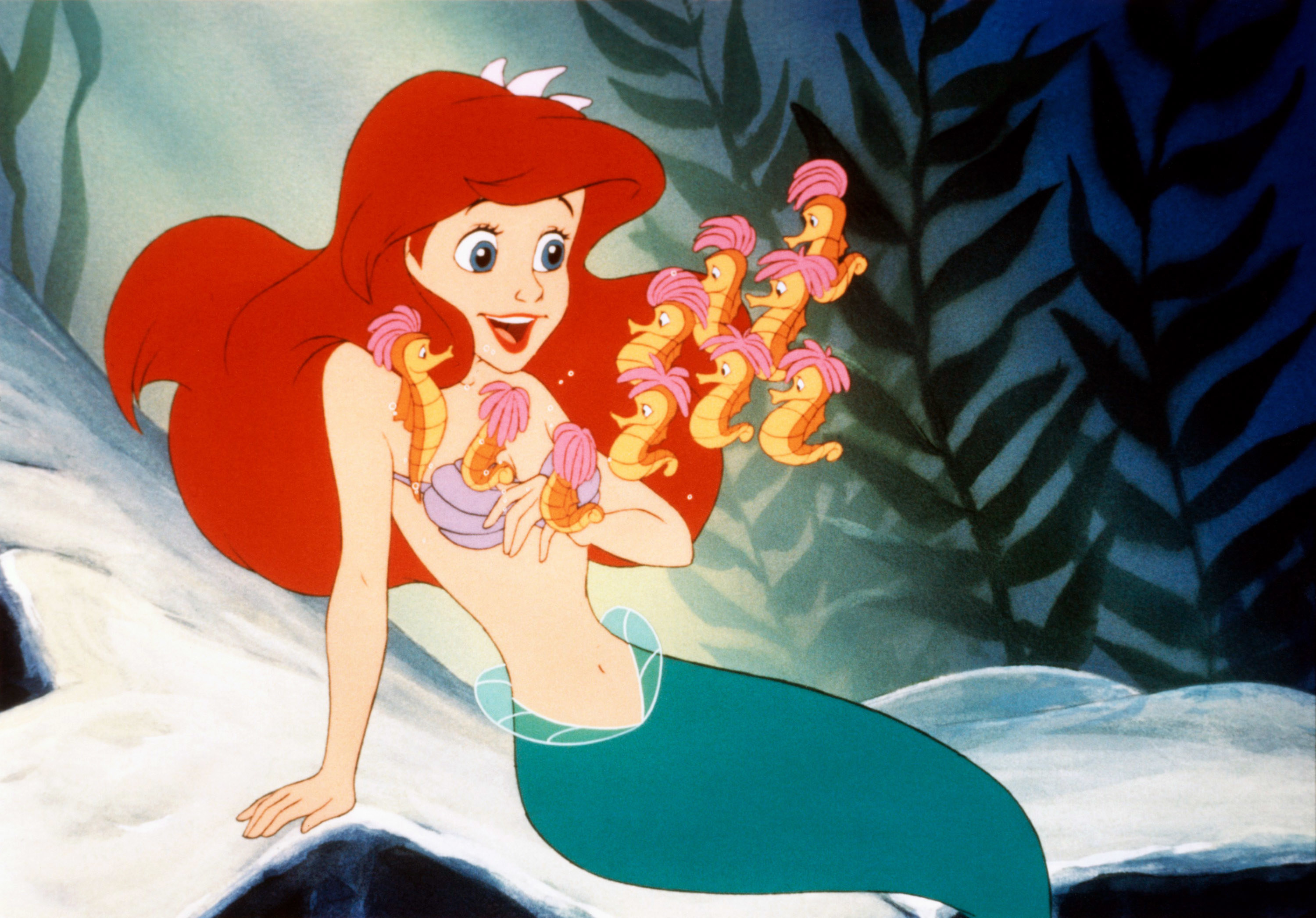 As for the audition process, which happened when Halle was just 18, she said, "I remember being so scared and so nervous." To prepare, she ran lines with her dad, but started "sobbing" as she went through them. "I'm just like, 'I can't believe I'm even gonna go for this,'" she explained.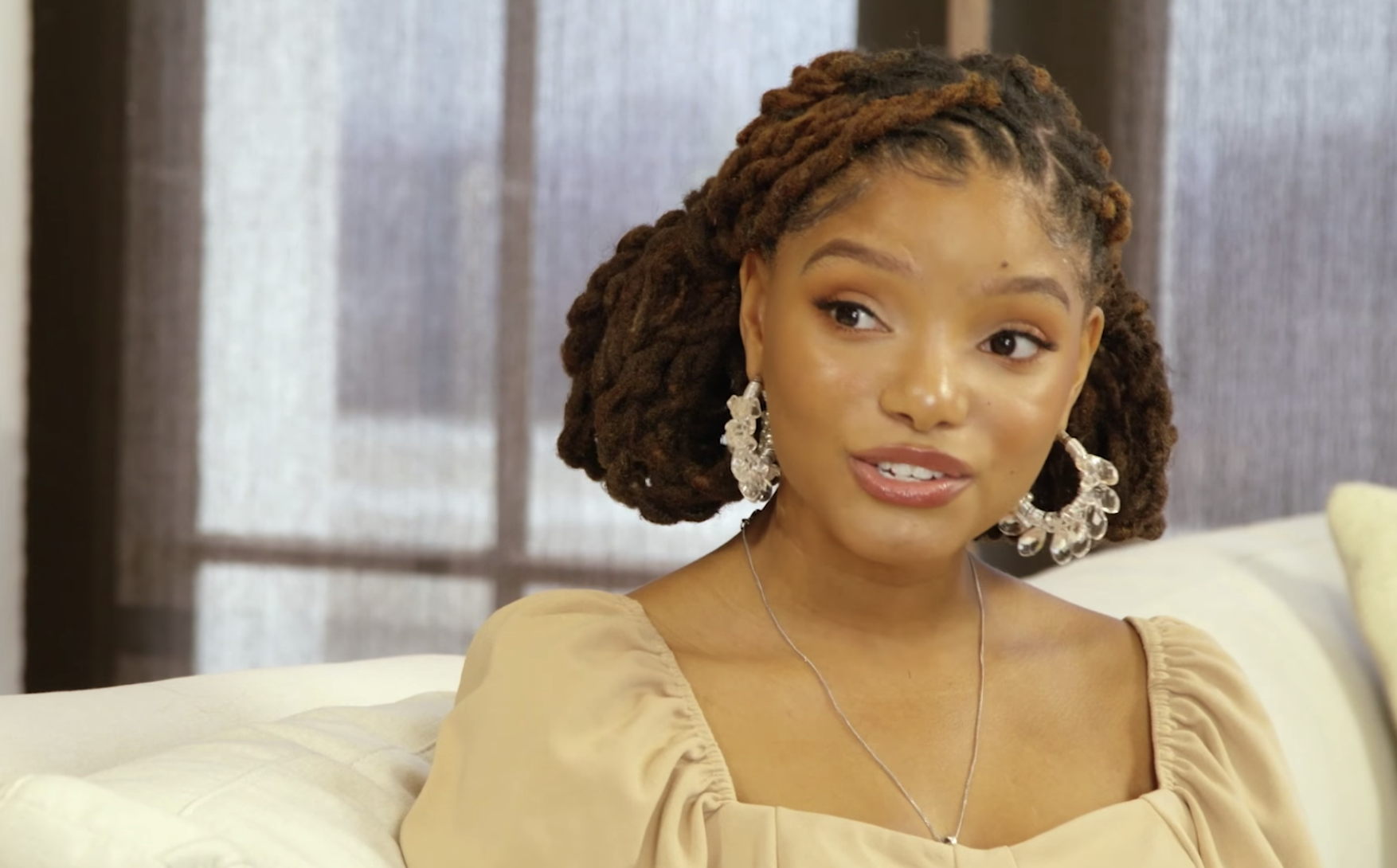 "But [I'm] so grateful that I kind of get to reinvent Ariel and show other young, beautiful Black and brown children that hey, you can be this too," she continued. "You are magical and mythical and all of the wonderful things in between as well."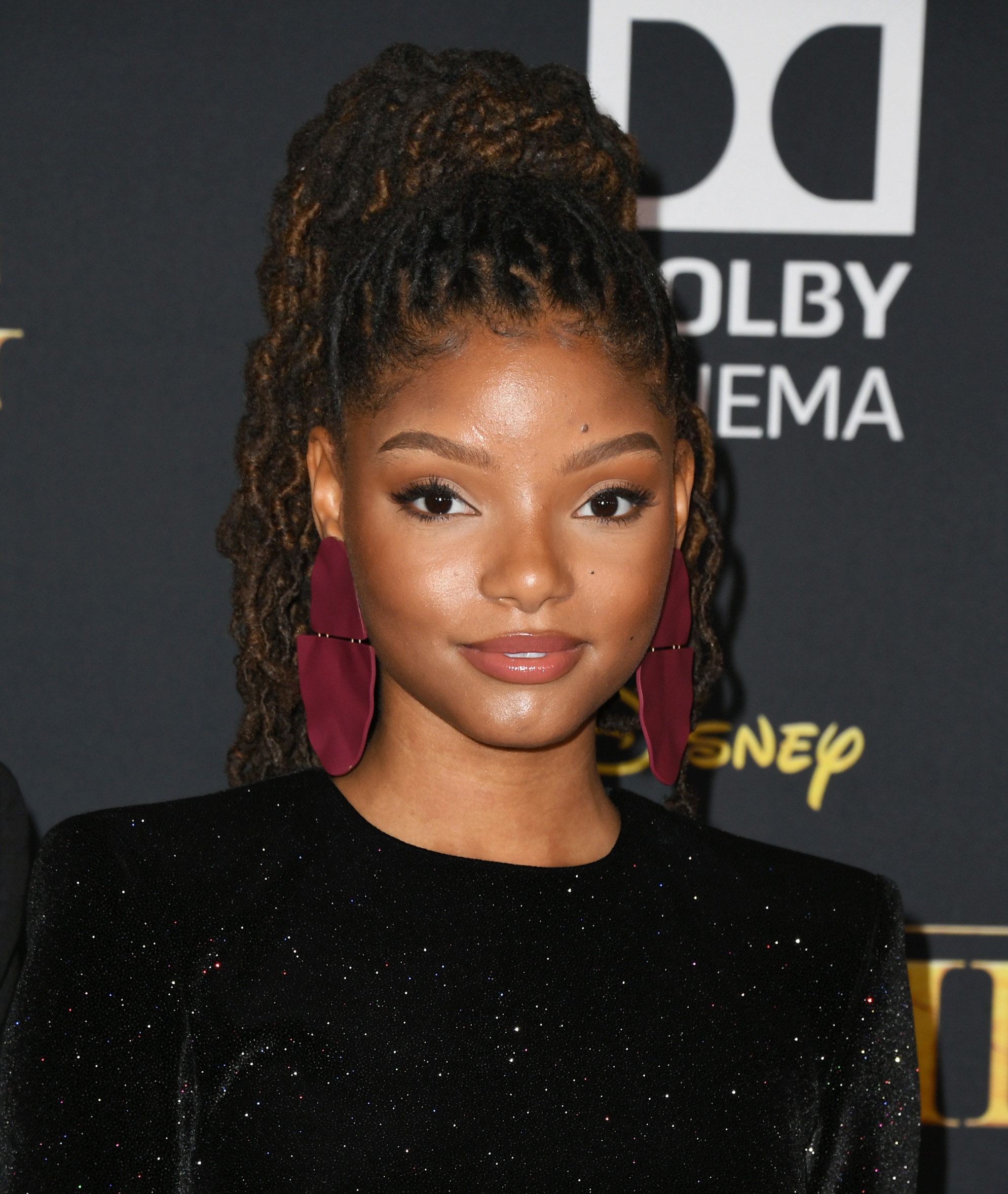 Halle then started to tear up in the interview. "Going into the filming process, I had to learn and say to myself that you can do it and it's okay, and that my sister is here, and she was. It was just a beautiful experience for me to kind of spread my wings in that way," she said.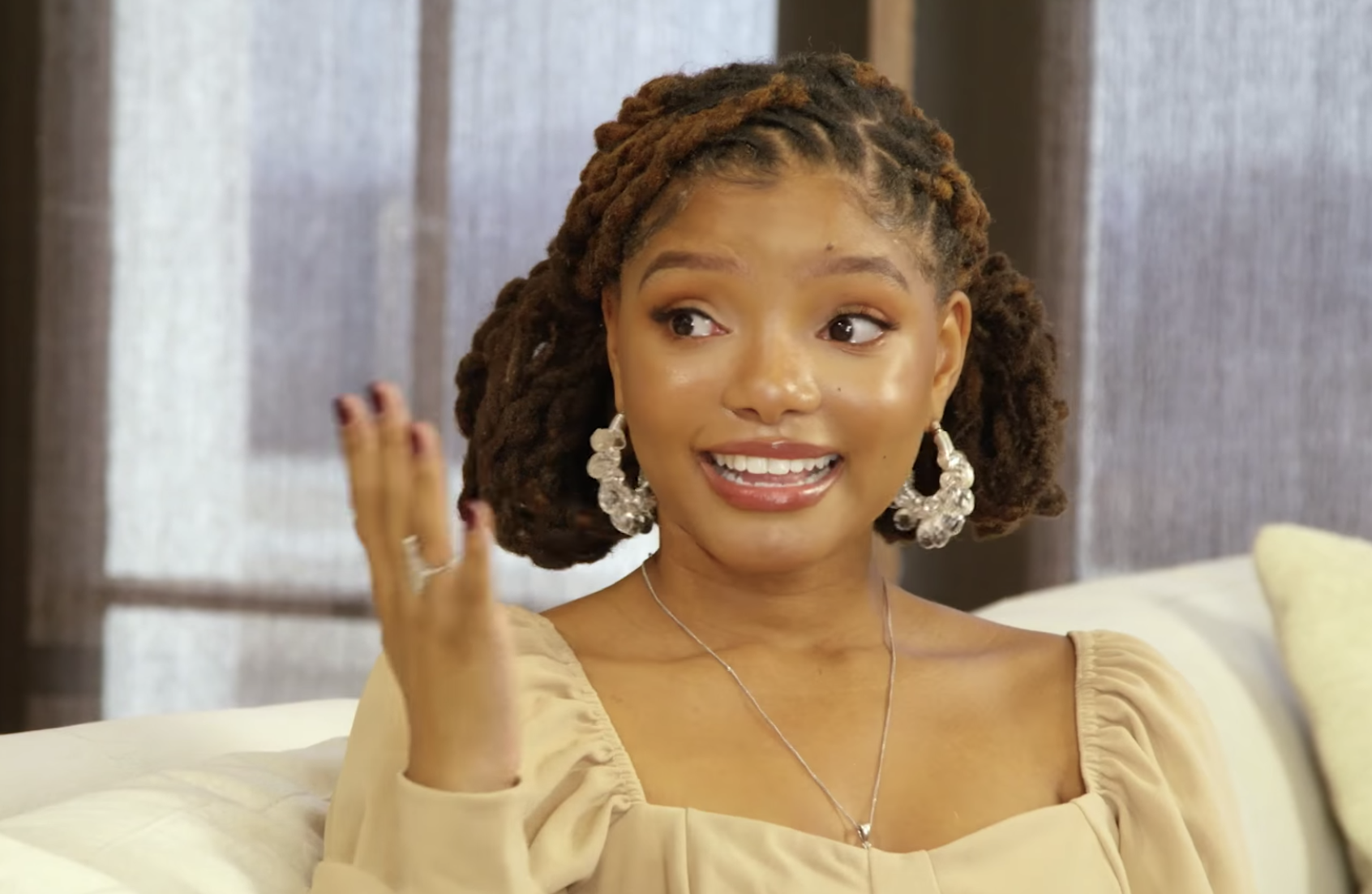 Filming for The Little Mermaid has already wrapped and will star Jonah Hauer-King as Prince Eric, Javier Bardem as King Triton, and Melissa McCarthy as Ursula. Halle previously wrote on Instagram about the experience, saying, "I feel so grateful to have experienced this film in all of its glory...it has been the toughest experience being away from everything and everyone I've ever known, to feeling self doubt/loneliness, but also feeling such freedom and perseverance as I've reached the end."