"Good morning, guys. I'll get to the point right away. I'm retiring for good," he shared in a new Instagram video, adding in the caption, "I love my family, I love my teammates, I love my friends."
Now, I'm not suggesting that you are merely invested in this for celebrity gossip...but you may remember that Tom's divorce from Gisele Bündchen after 13 years of marriage was widely rumored to be because of the football player's decision to unretire from the NFL last year after just 40 days.
Why? Well, Gisele herself previously told Elle in the months before their split made headlines, "Obviously, I have my concerns — this is a very violent sport, and I have my children and I would like him to be more present. ... I have definitely had those conversations with him over and over again. But ultimately, I feel that everybody has to make a decision that works for [them]. He needs to follow his joy, too."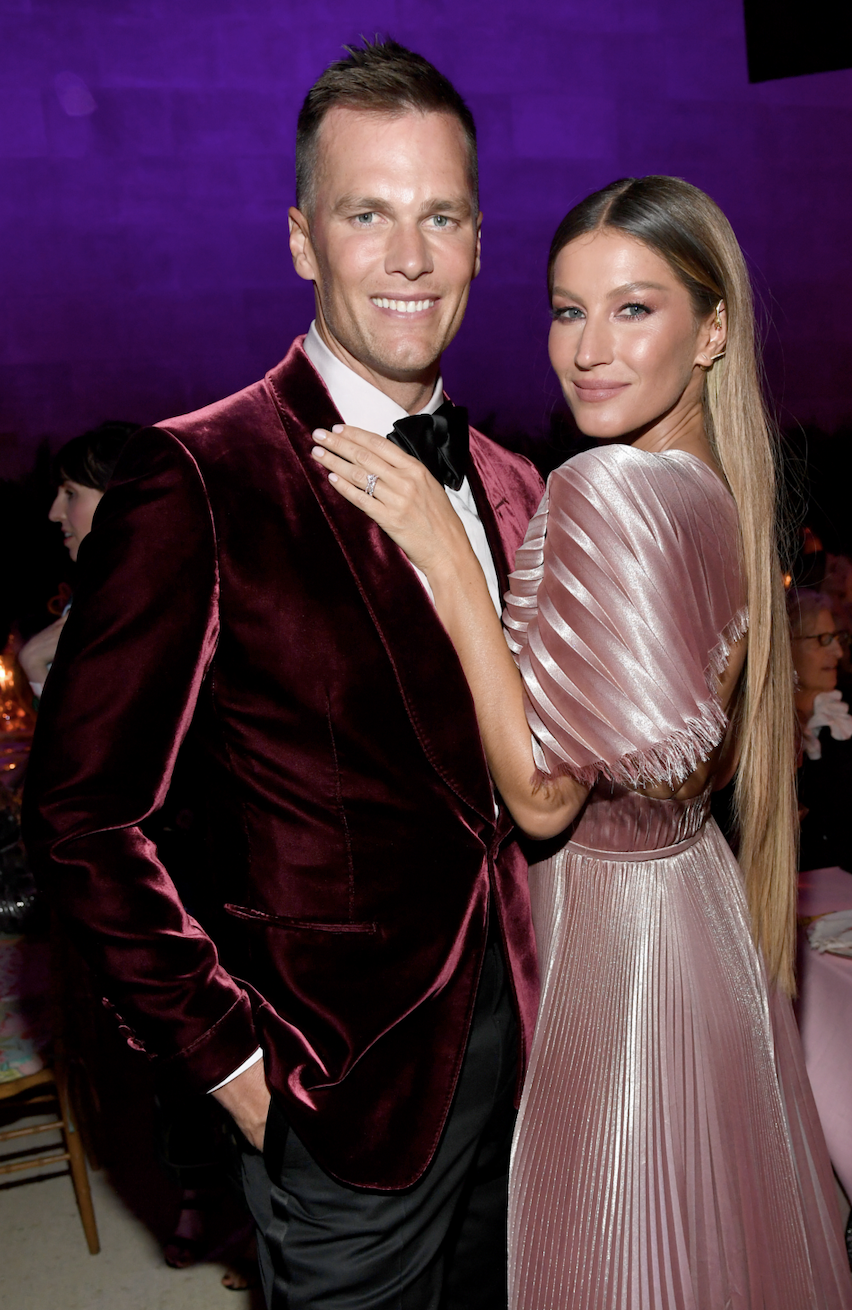 Well, Gisele left a comment on Tom's latest retirement video letting him know that, at least publicly, everything is cordial:

Over on his story, Tom included many, many photos of his kids — including this one that seemingly has Gisele in it: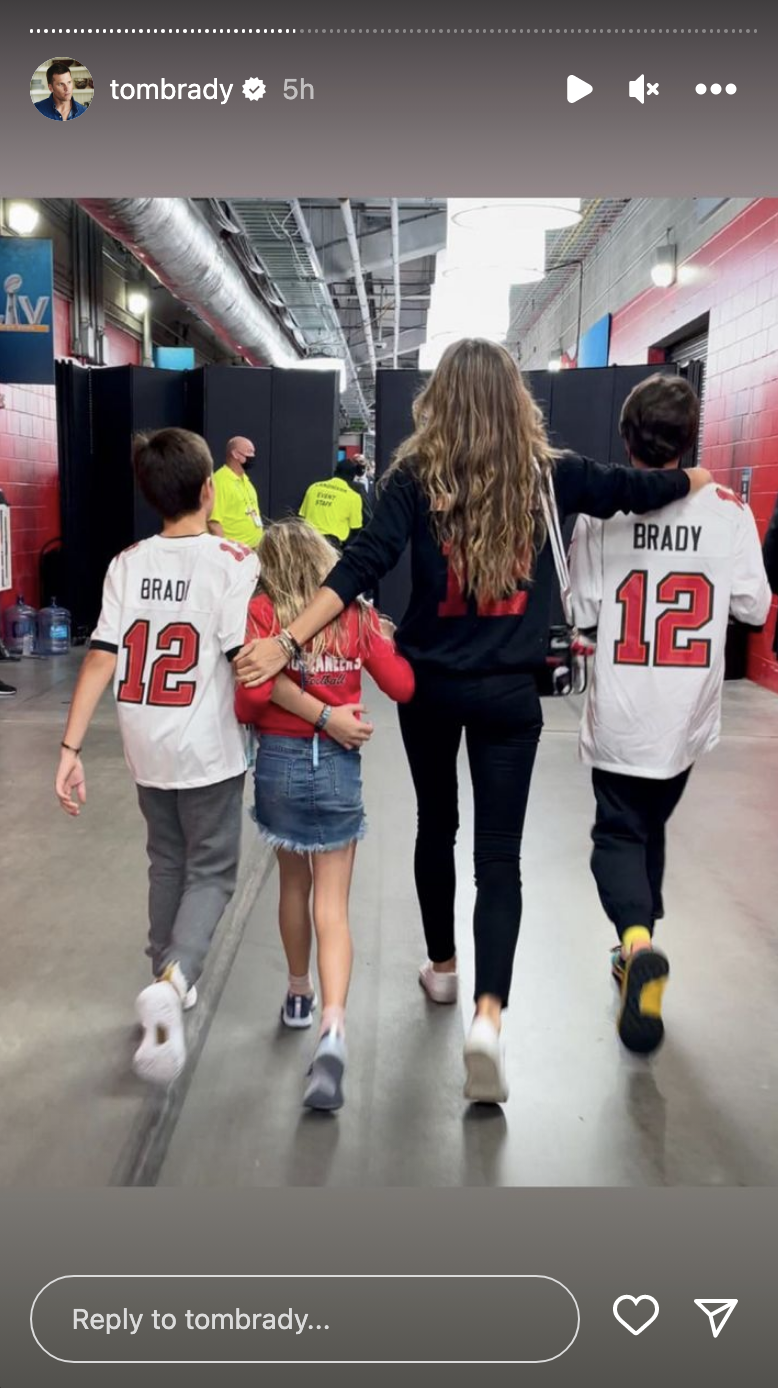 Tom previously said that he had "zero" regrets when asked in November about his football comeback, saying, "I returned because I felt like I wanted to compete, and I spoke to the team about it, and they were excited to have me back."