Zayn Malik And Gigi Hadid Shared Their First Photo With Their Daughter For Halloween, And It's Ridiculously Cute
So! Small!
The couple have kept pretty quiet about their new family life — although Gigi recently shared that she voted with her daughter by her side.
Well, thanks to Halloween, we have another lil' glimpse! Gigi dressed as Zero Suit Samus from the Metroid game series:
And it looks like their bb went as a tiny Hulk!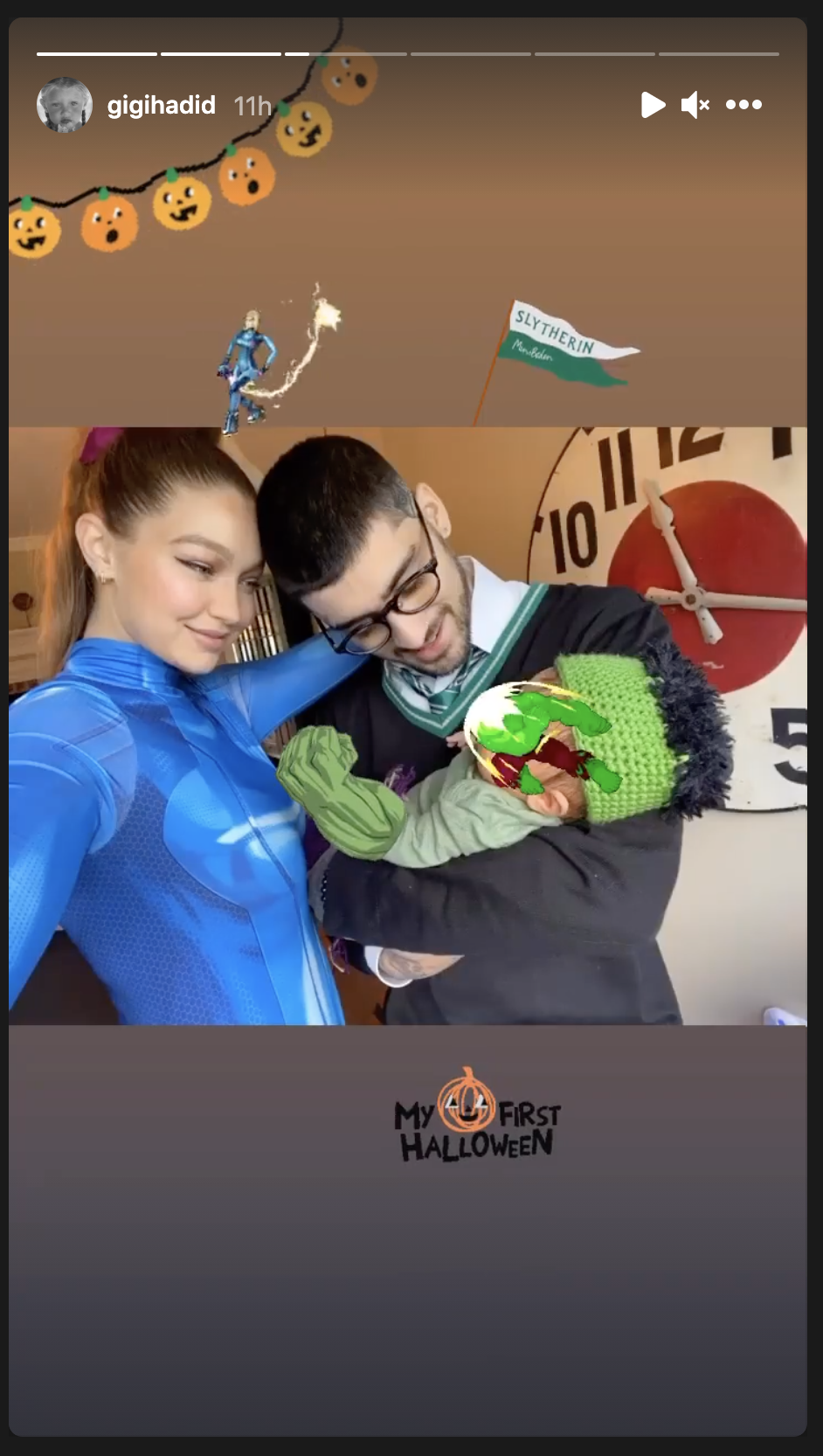 It looks as if they've decided to keep their daughter's face out of photos — regardless, it's still a highly adorable first fam photo, IMHO: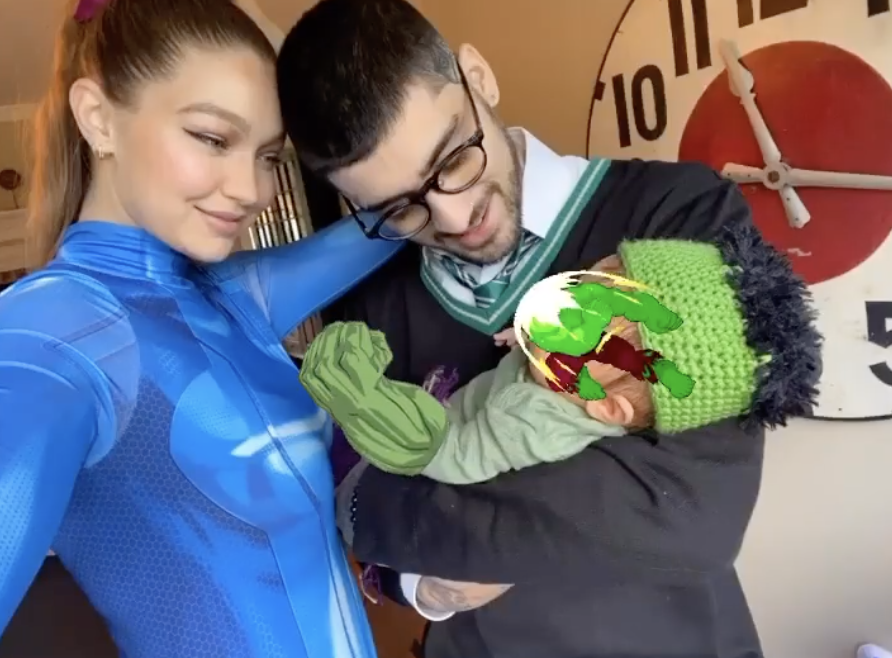 Happy Halloween to Gigi, Zayn, and the Hulk!