Well, thanks to Halloween, we have another lil' glimpse! Gigi dressed as Zero Suit Samus from the Metroid game series:
And it looks like their bb went as a tiny Hulk!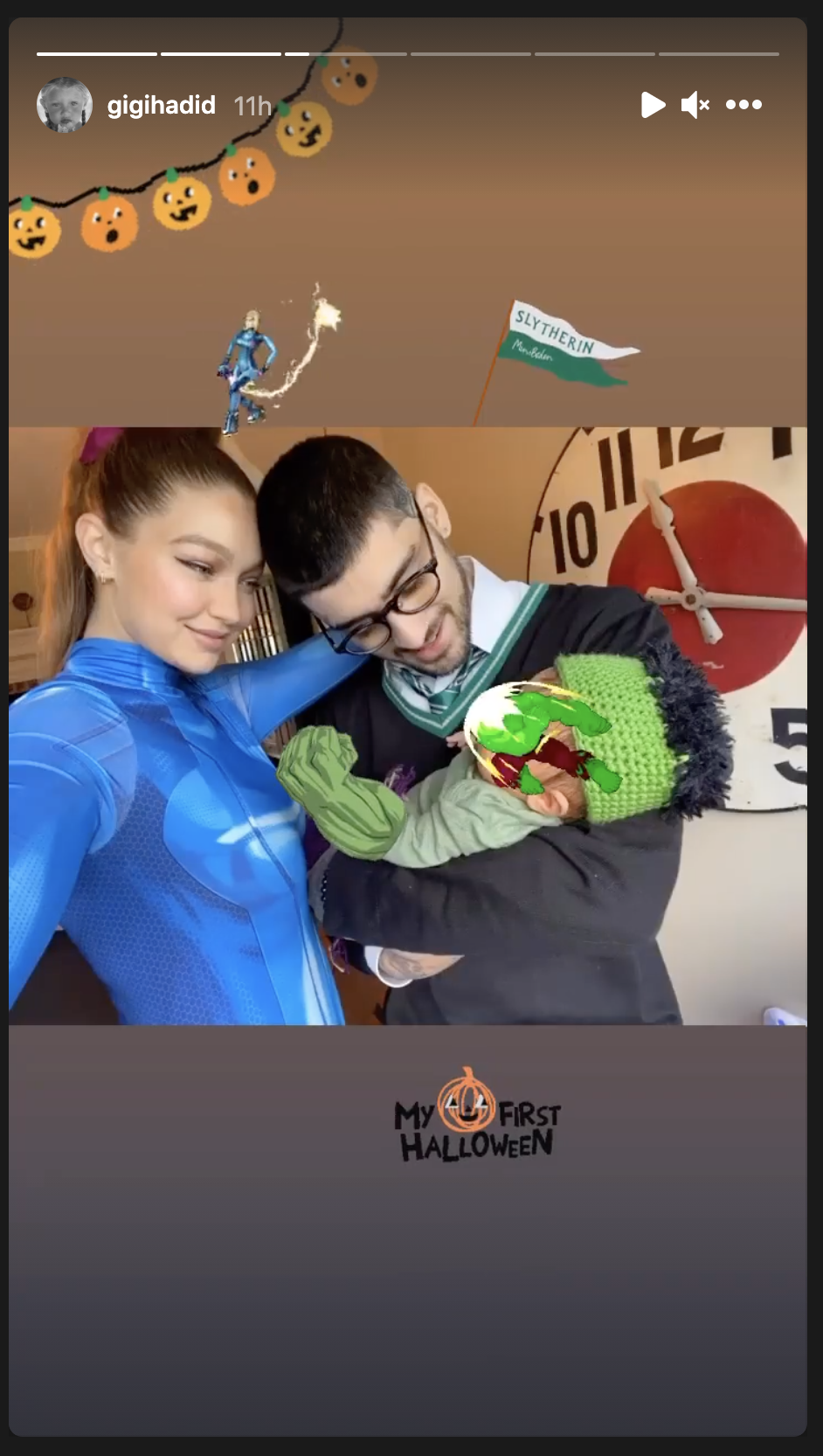 It looks as if they've decided to keep their daughter's face out of photos — regardless, it's still a highly adorable first fam photo, IMHO: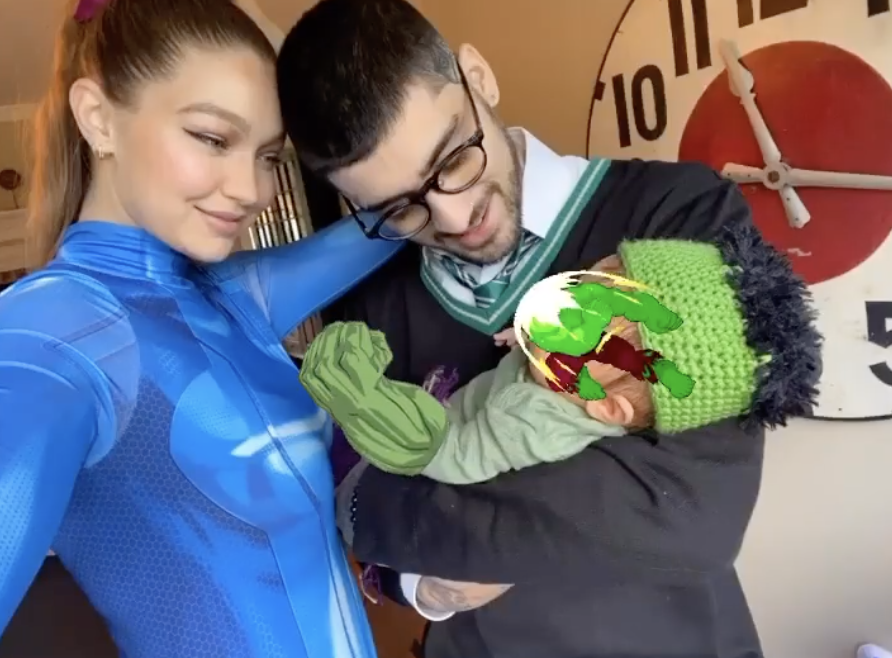 Happy Halloween to Gigi, Zayn, and the Hulk!