I am a simple, simple person who likes the simple, simple things in life — the color pink! Red carpets! Acclaimed actor Florence Pugh!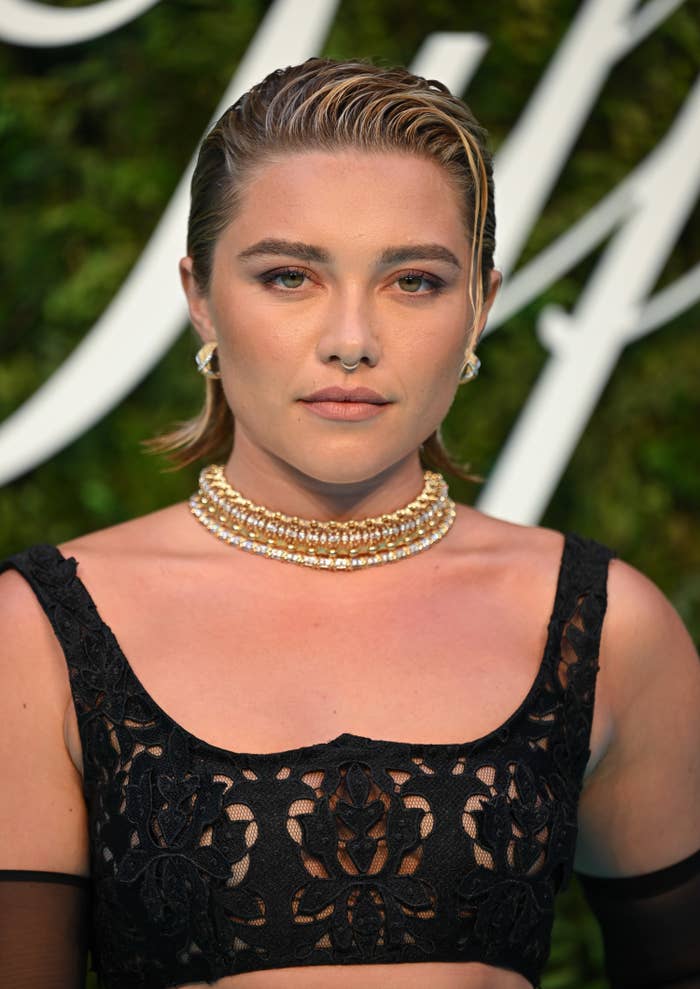 Lo and behold, it's a glorious day for me — because Florence rocked a sheer Barbie pink gown to the Valentino Haute Couture Fall/Winter 22-23 fashion show.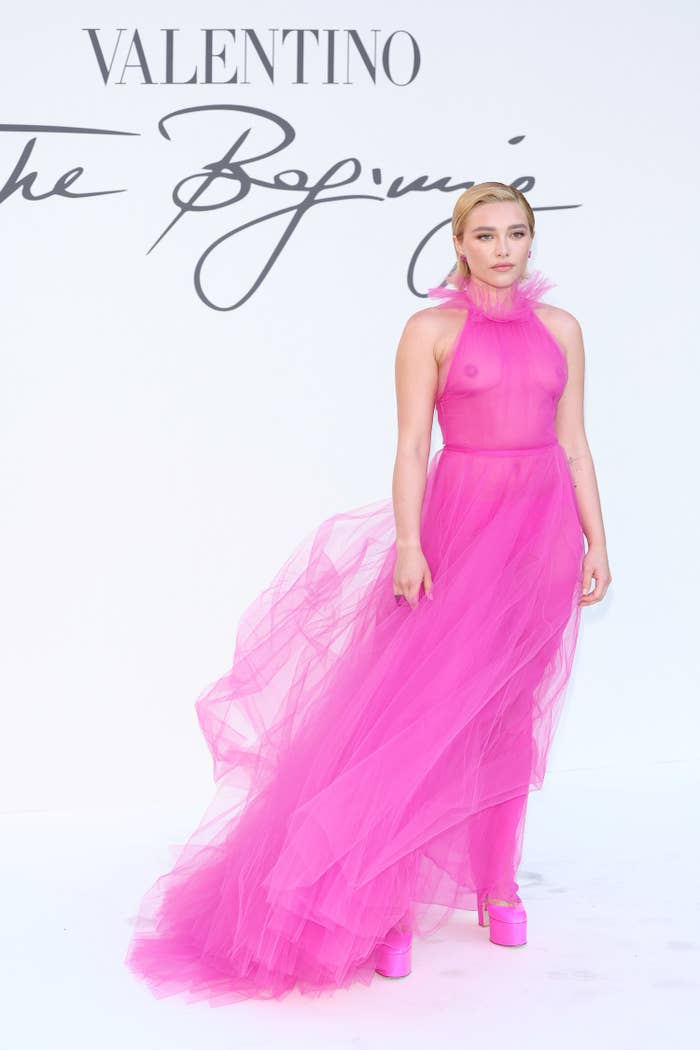 The title of the collection is "The Beginning," and you can definitely see parallels between what Florence wore and what was on the catwalk:
For glam, Flo kept things pretty simple with slicked-back hair and fluffy brows. The look was further styled with some matching platform pumps and a teeny bedazzled bag.
Florence posted the pics onto Instagram with the caption, "Technically they're covered? Thank you again, my beautiful team, for making my pink princess dreams come true."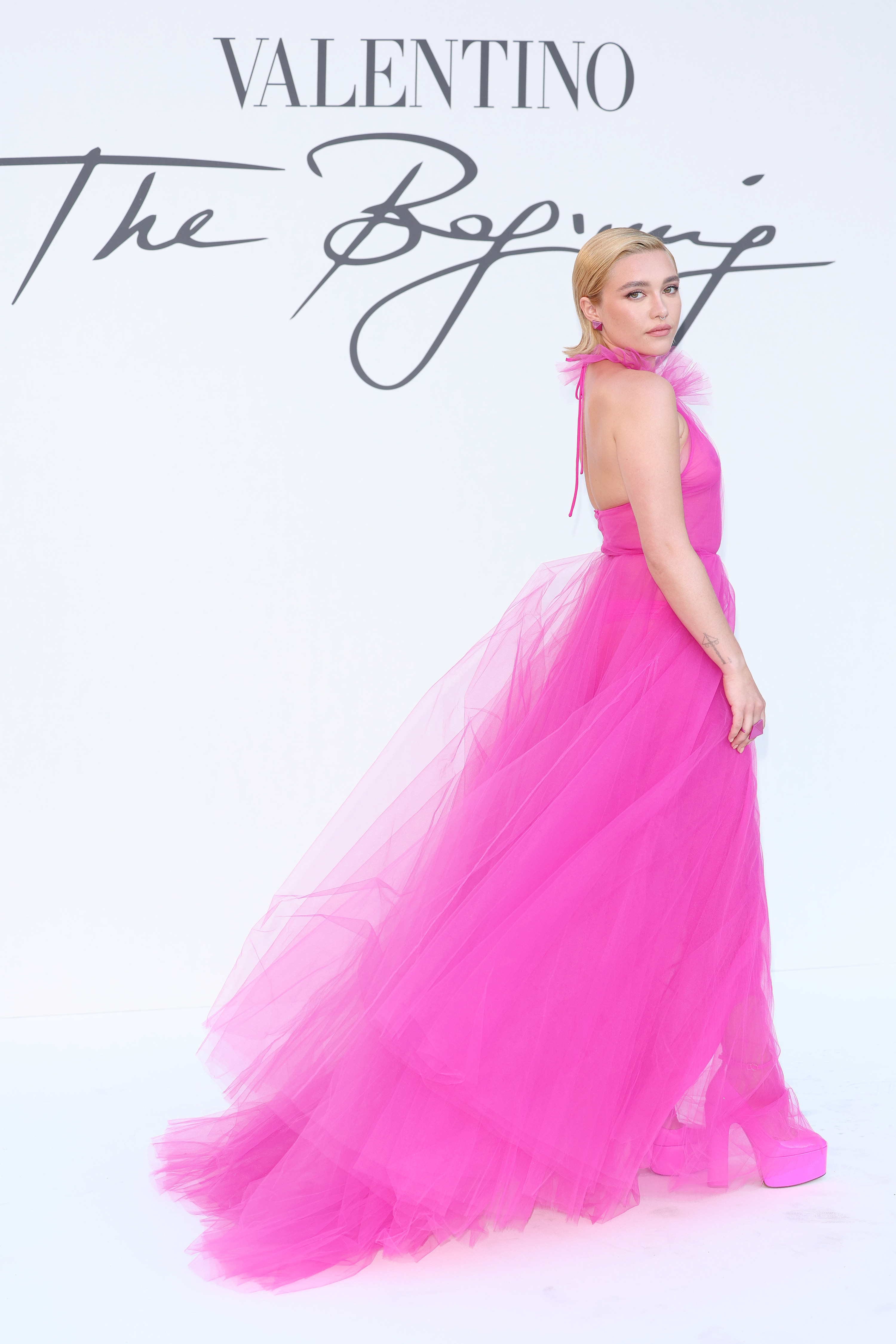 However, following online responses to her look, Florence took to Instagram with another series of photos with the caption, "Listen, I knew when I wore that incredible Valentino dress that there was no way there wouldn't be a commentary on it."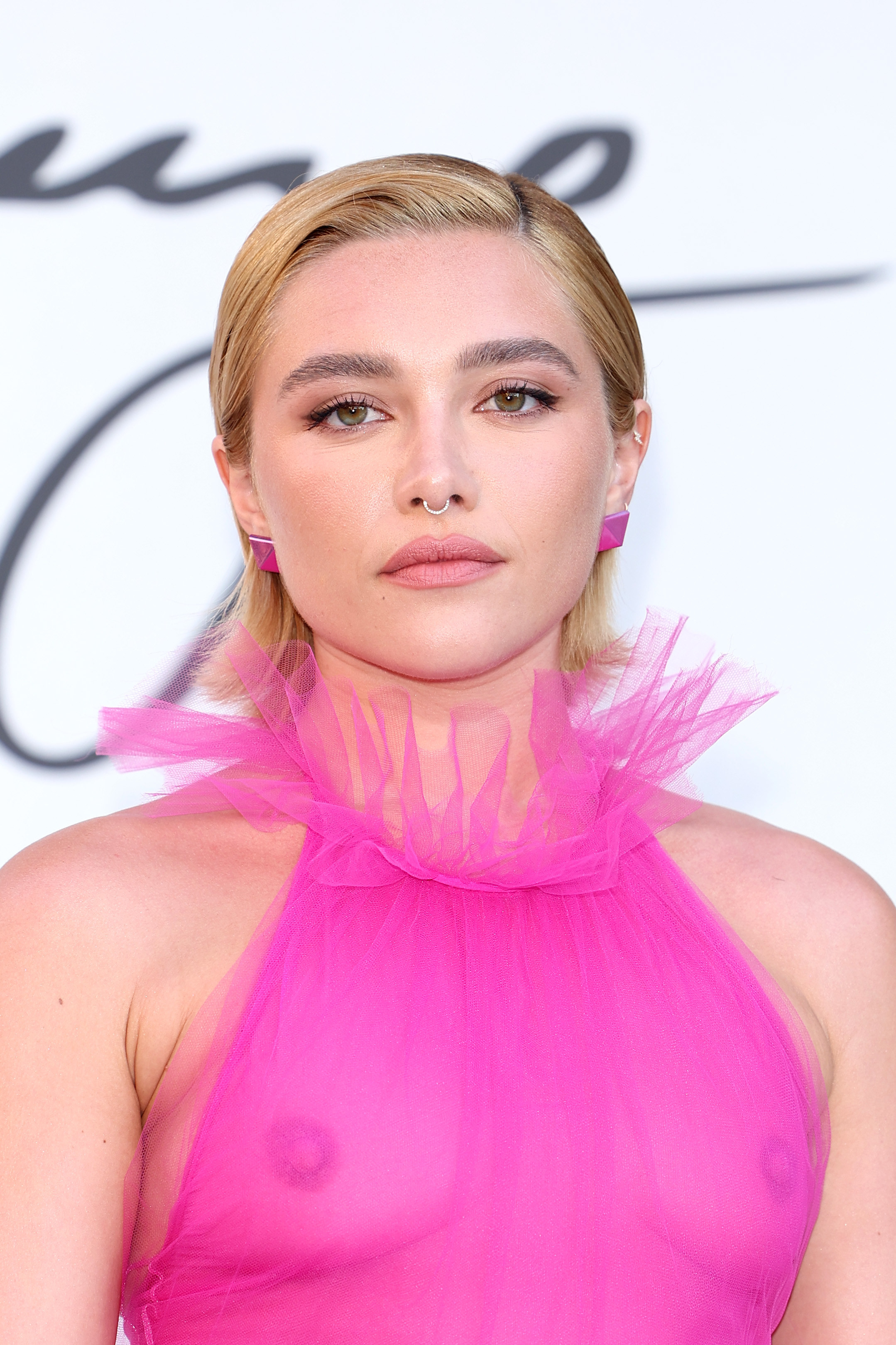 "I was excited to wear it, not a wink of me was nervous. I wasn't before, during or even now after," she continued. "What's been interesting to watch and witness is just how easy it is for men to totally destroy a woman's body, publicly, proudly, for everyone to see. You even do it with your job titles and work emails in your bio..?"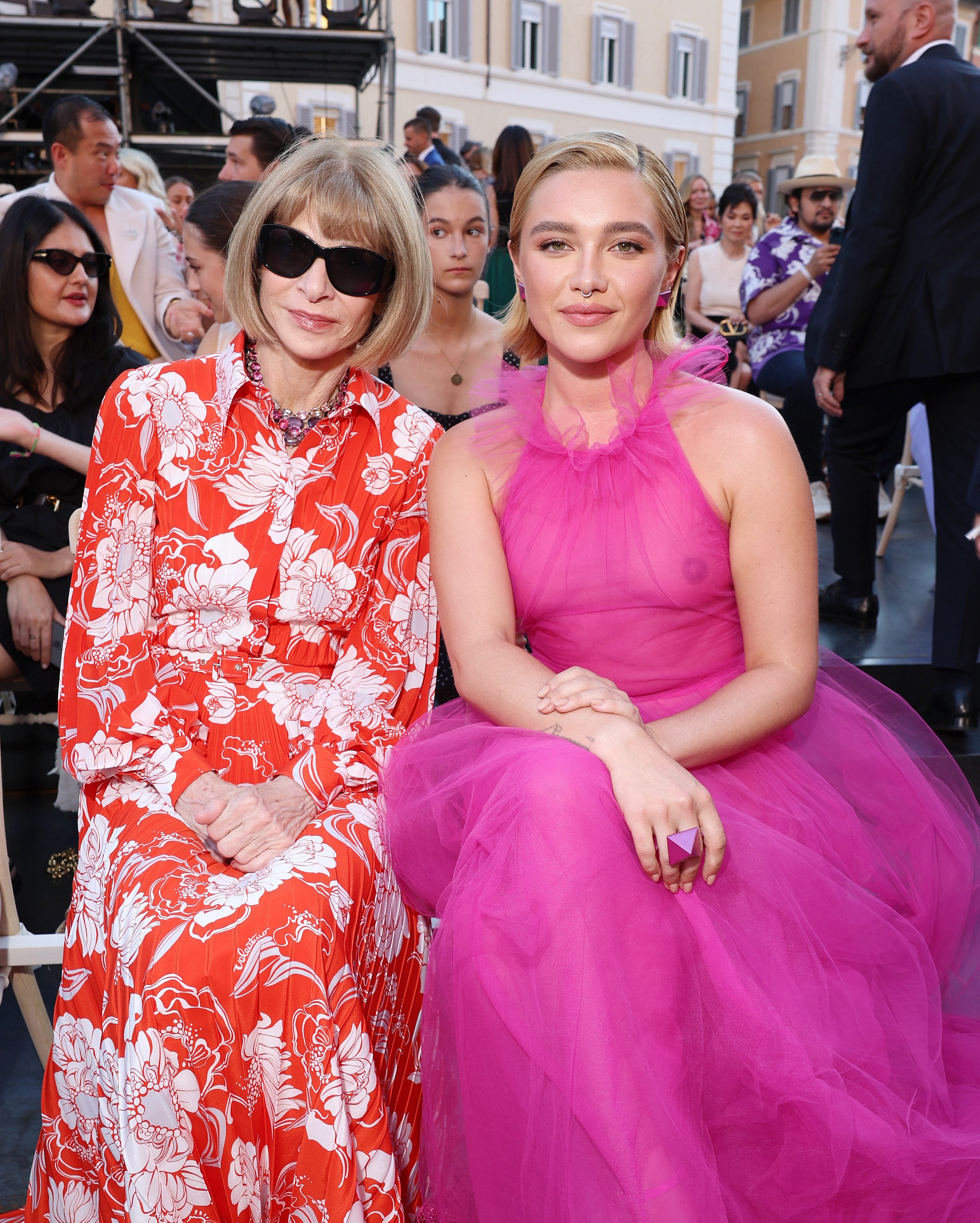 "It isn't the first time and certainly won't be the last time a woman will hear what's wrong with her body by a crowd of strangers, what's worrying is just how vulgar some of you men can be," she continued. "So many of you wanted to aggressively let me know how disappointed you were by my 'tiny tits,' or how I should be embarrassed by being so 'flat chested.'"
"I've lived in my body for a long time. I'm fully aware of my breast size and am not scared of it. What's more concerning is…. Why are you so scared of breasts? Small? Large? Left? Right? Only one? Maybe none? What. Is. So. Terrifying."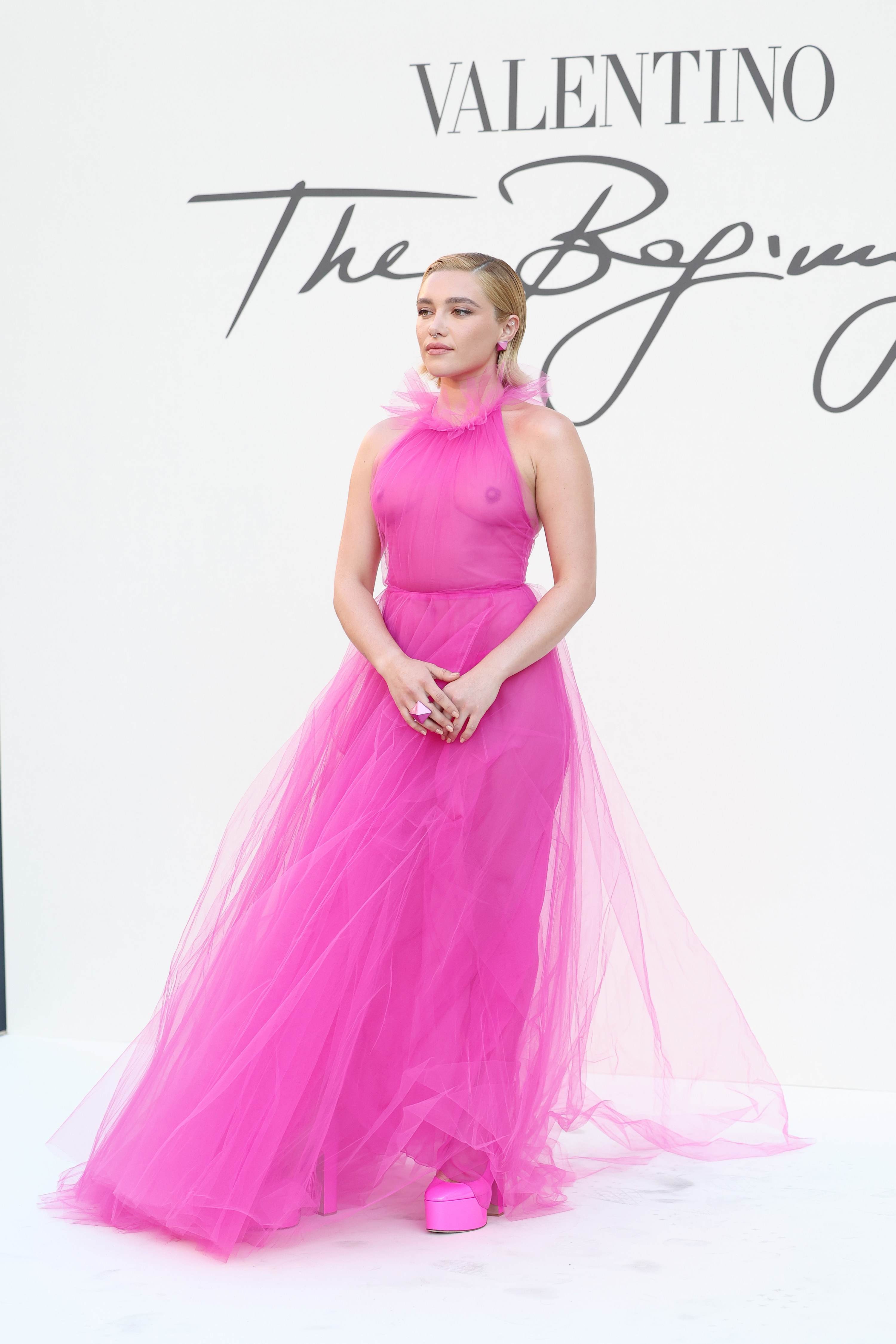 She added, "Grow up. Respect people. Respect bodies. Respect all women. Respect humans. Life will get a whole lot easier, I promise. And all because of two cute little nipples…."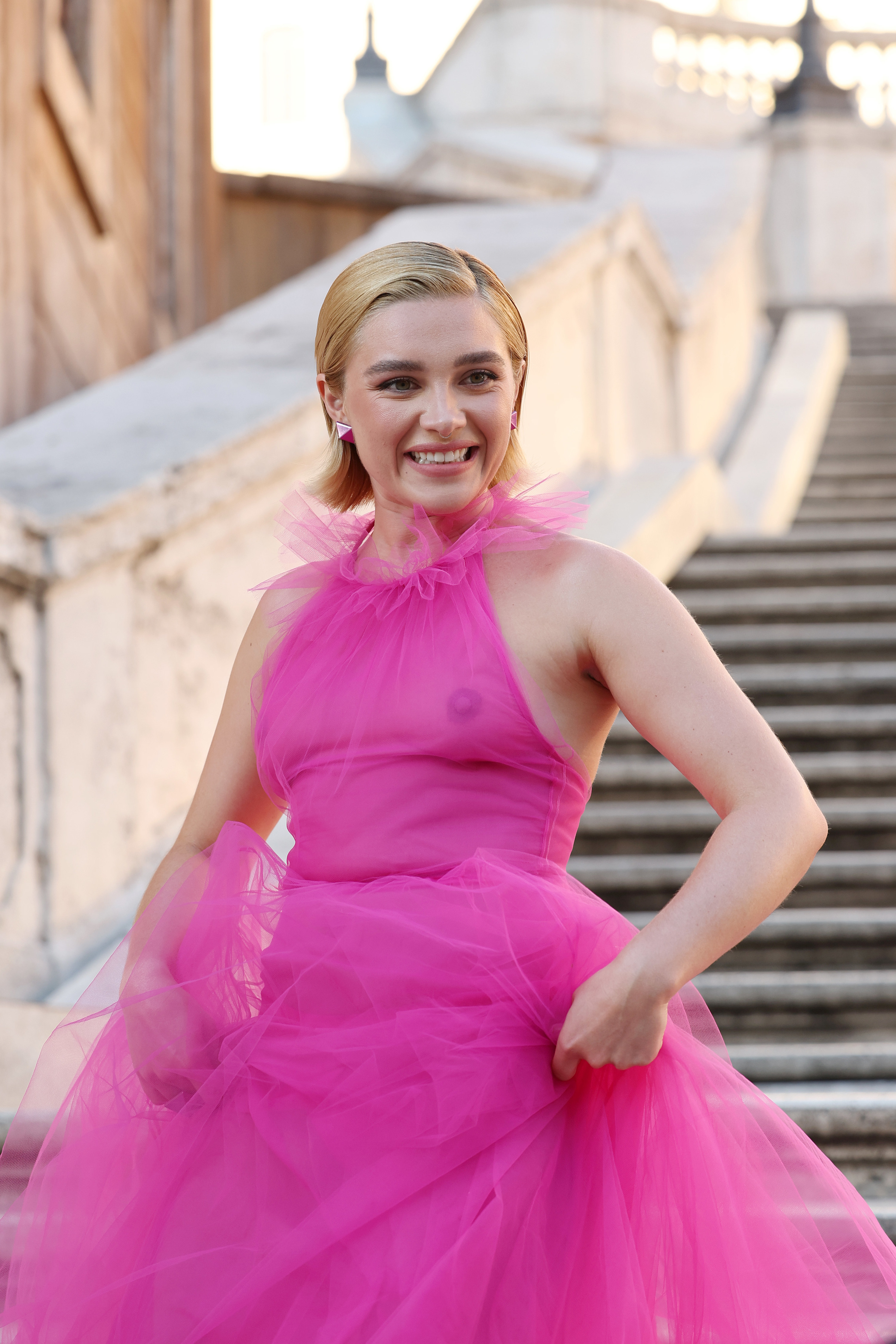 If the bright pink seems quite familiar to you, it might be because other celebs have rocked Valentino on the red carpet — like Billy Porter and Saweetie at the Grammys:
Pink princess indeed!