Now, I don't know about you, and I say this with only love in my heart, but it does feel like the press tour for the new Eternals movie has lasted for approximately eons.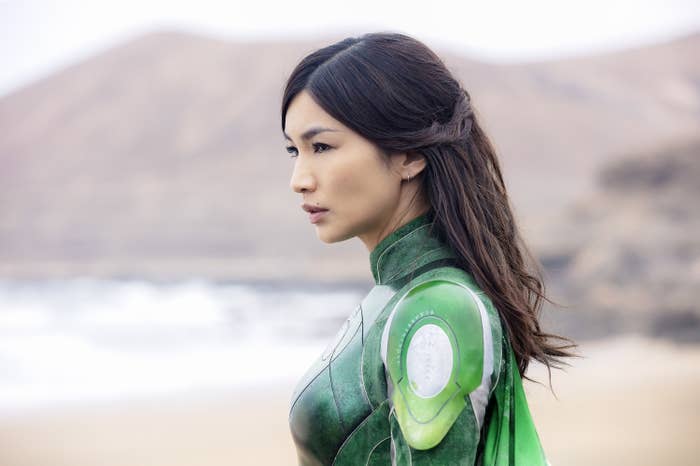 However, there is an upside of these many red carpets — some amazing red carpet fashion! And Gemma Chan's sparkly getup at the UK premiere last night absolutely blew me away.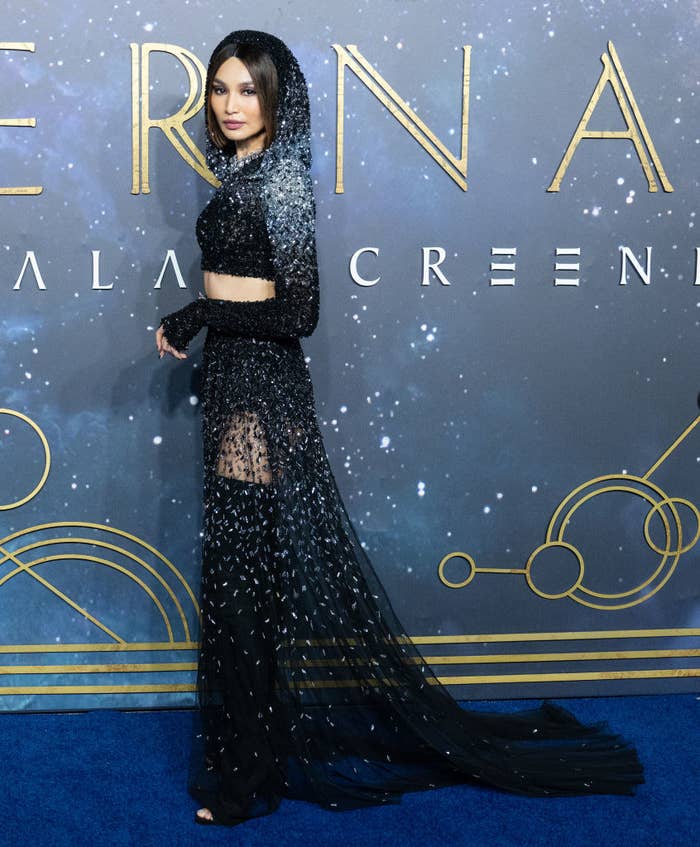 Look, I realize there's a lot going on here! Bedazzled everything! Hood! Ombré! Belt! Sheer parts! Ahh!!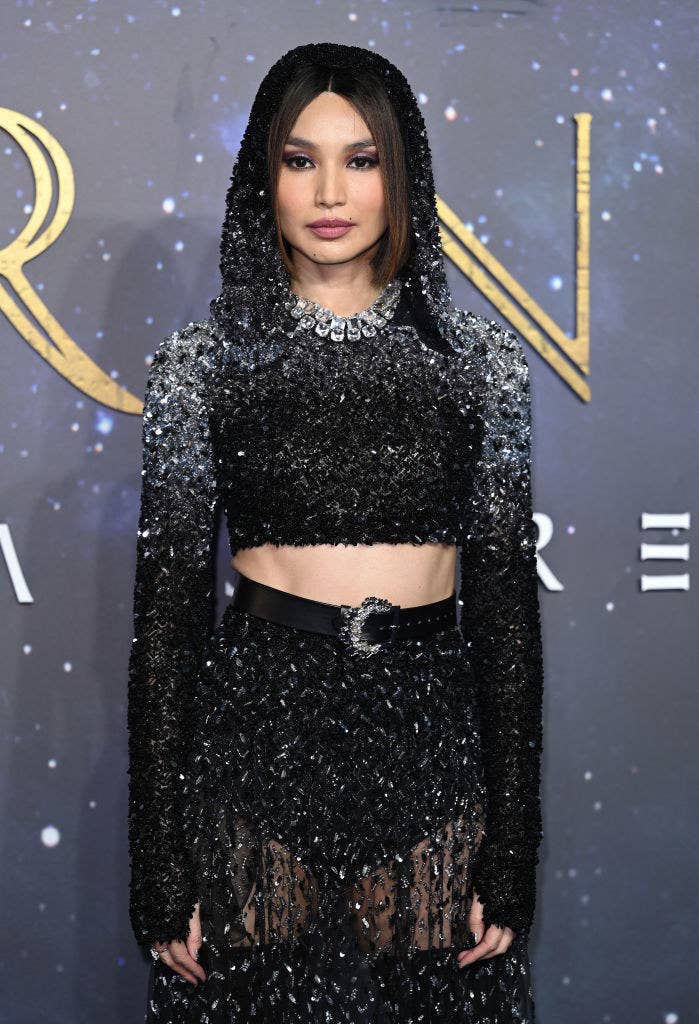 But, like the chaotic little magpie I am, I'd be lying if I said I didn't think it all came together.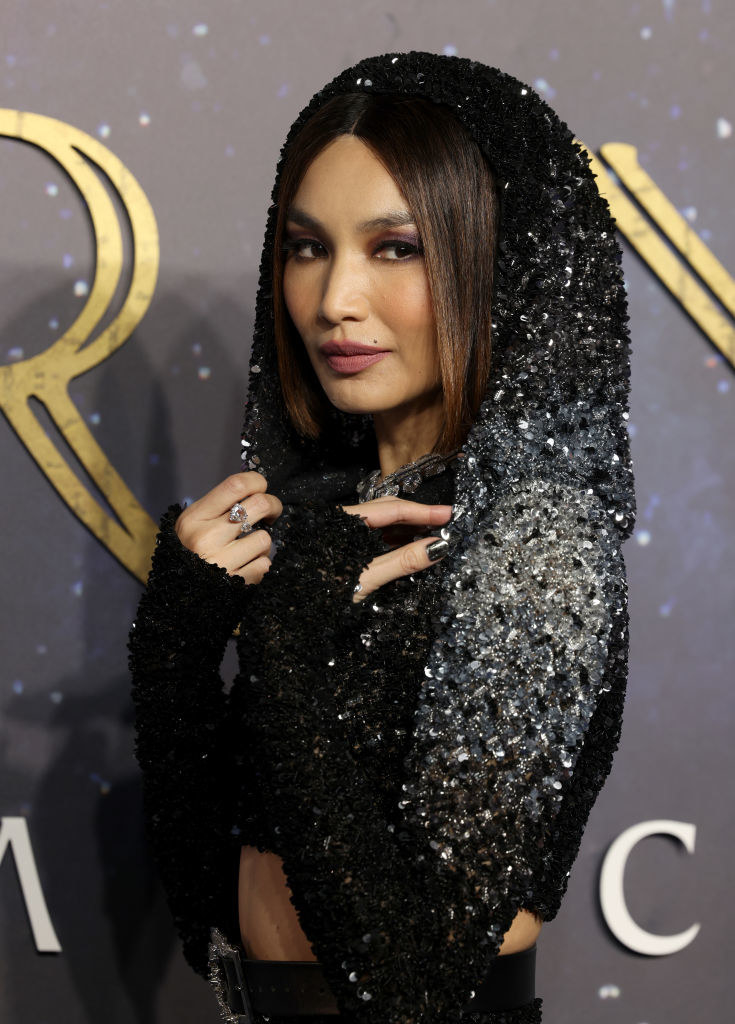 The look is part of the Zuhair Murad Fall-Winter 2021/2022 collection, which was originally styled on the runway without the necklace or the thigh-high open-toed boots.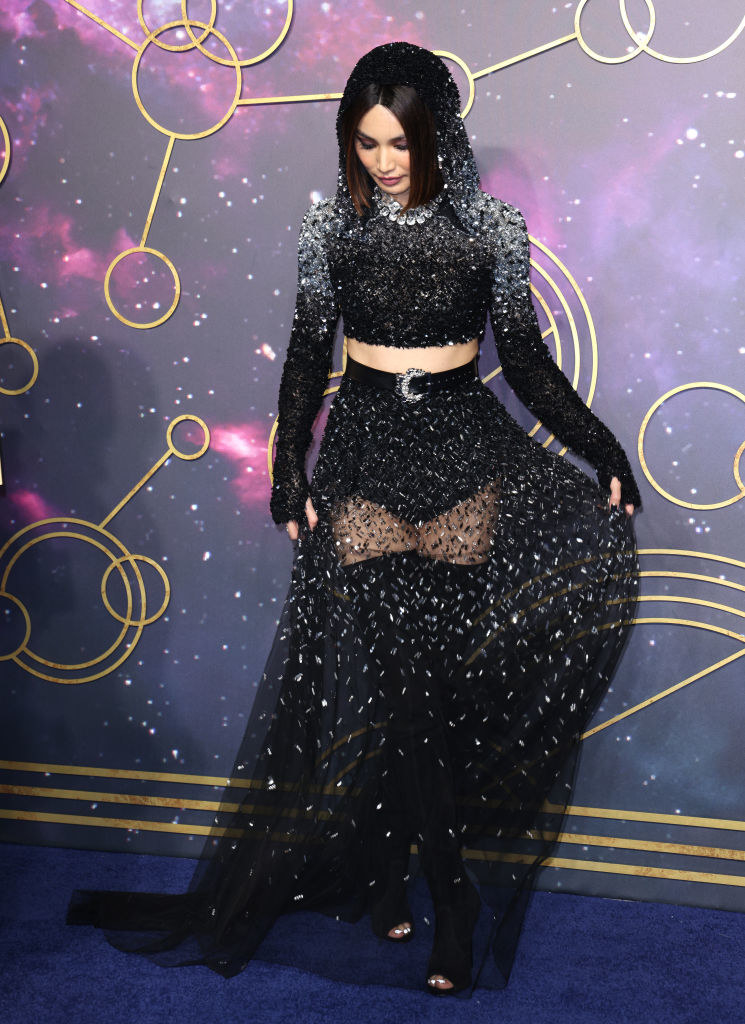 Thank you for helping me decide to wear a sequined sweatshirt today, Gemma.