People Are Calling Dr. Phil "Mr. Phil" After His Comments About The Coronavirus Lockdown
Dr. Phil is not a medical doctor or a licensed psychologist.
On Thursday evening, Phil McGraw, AKA "Dr. Phil," went on Fox News to speak out against the ongoing lockdown measures in place because of the coronavirus.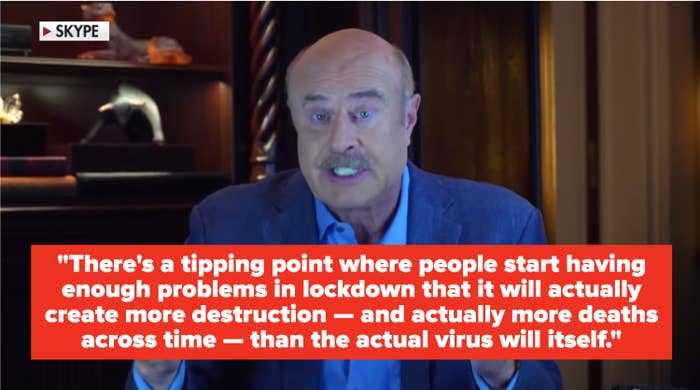 During the appearance, he used numerous false statistics and compared coronavirus deaths to those resulting from automobile accidents, smoking, and swimming pools.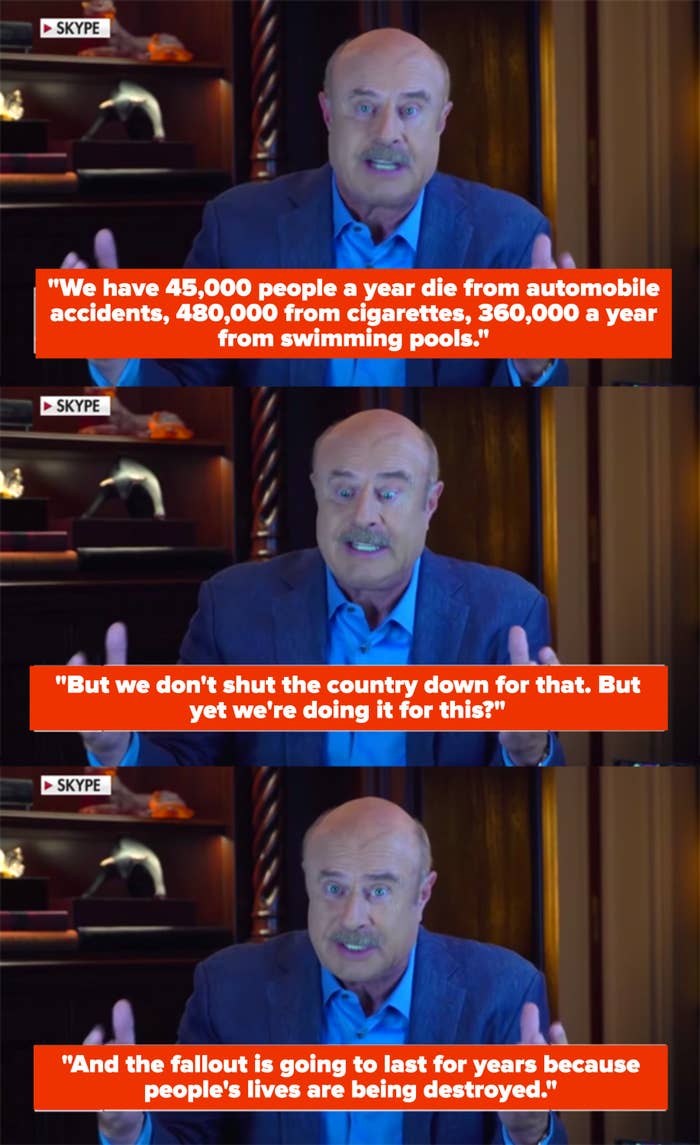 It didn't take long for people to head to Twitter to voice their disapproval:
People also questioned his credentials to speak on a global pandemic:
Subsequently, "Mr. Phil" started trending on Twitter:
So I'm going to strongly suggest that Phil McGraw probably isn't the best source for information about the coronavirus.
Maybe "Mr. Phil" is here to stay.