For context, Doja was supposed to play on the opening day of Asunciónico Festival in Paraguay — but it ended up being canceled because of flooding due to a major storm. Some people subsequently appeared annoyed that Doja didn't interact with fans outside her hotel while she was in Paraguay or post about the canceled festival online.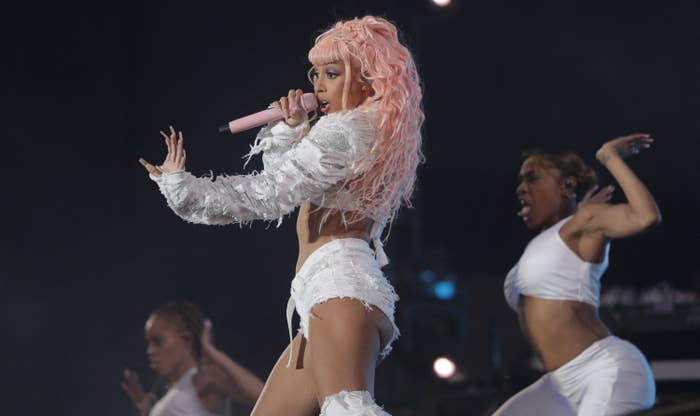 Things took a turn on Twitter when Doja apologized for not giving the crowd at Lollapalooza in Brazil a "good enough show," a few days after the canceled Paraguay gig:
To which some fans from Paraguay took issue, such as one fan who told Doja it was "too late to apologize" to them:
"I'm just gonna let everybody be mad," she replied to one tweet.
Doja also said that she wouldn't be taking photos with anyone after her current tour:
"I don't give a fuck anymore, I fucking quit, I can't wait to fucking disappear and I don't need you to believe in me anymore. Everything is dead to me, music is dead, and I'm a fucking fool for ever thinking I was made for this — this is a fucking nightmare, unfollow me," she wrote in another tweet.
Before following it up with, "This shit ain't for me, so I'm out."
Doja also changed her Twitter username to "I quit."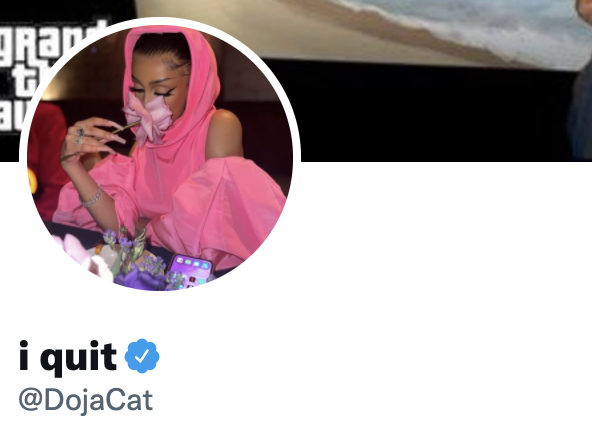 Fingers crossed it's just a temporary break!