If you're out of the loop, it all kicked off when Noah shared a series of messages from Doja asking him to set her up with his costar, Joseph (aka Eddie Munsen), in a TikTok video.
Doja wasn't best pleased with the video — given that she then went on her TikTok Live to call out Noah for leaking the conversation. "The fact that Noah did that, like went and posted a private conversation between me and him is so unbelievably socially unaware and wack," she said. "That's like borderline snake shit, that's like weasel shit. And I'm not saying that encapsulates his entire personality — like, I don't imagine Noah that way."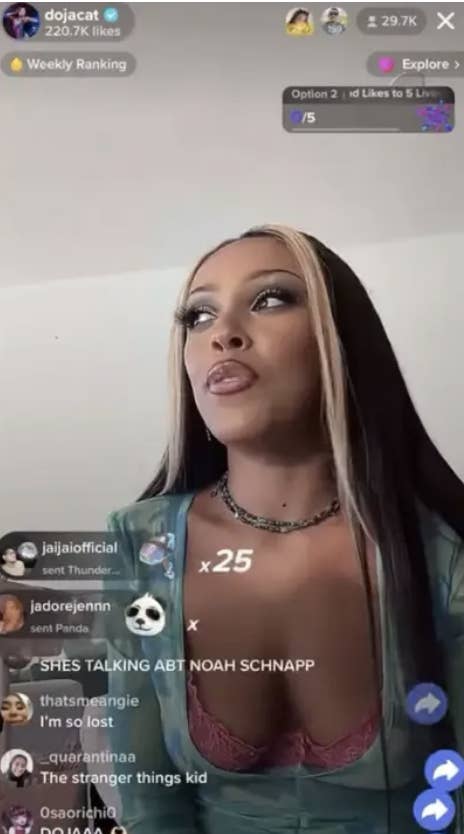 However, some folks questioned Doja's response — especially given that Noah is just 17.
Amid the criticism, Doja tweeted, "Y'all are so cringe and lame and nobody wants to hang w u that's why y'all be on here unironically writing replies to shit that makes you mad."
She also liked a tweet in support of her, that read, "No one was mad at you for DMing him when he posted, they were all laughing! But the second you express your concern it's, 'Why was she DMing a 17-year-old?' Like they need to be serious."

She also seemingly changed her Twitter username to "im better than you."