David Dobrik is facing backlash after new footage shows fellow Vlog Squad member Jeff Wittek getting seriously injured after a stunt for a video went wrong.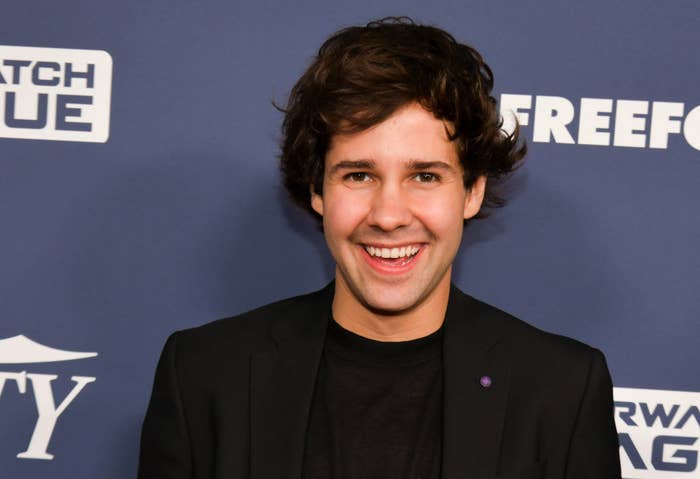 As part of his new YouTube video series, Don't Try This At Home, Jeff alleges that David pushed for a series of dangerous stunts to be part of the Vlog Squad's new slate during the pandemic in 2020.
Much of the video is dedicated to the first stunt that Jeff took part in, which involved skydiving 25 times — a feat he says he is made to do by a "weird guy," aka David.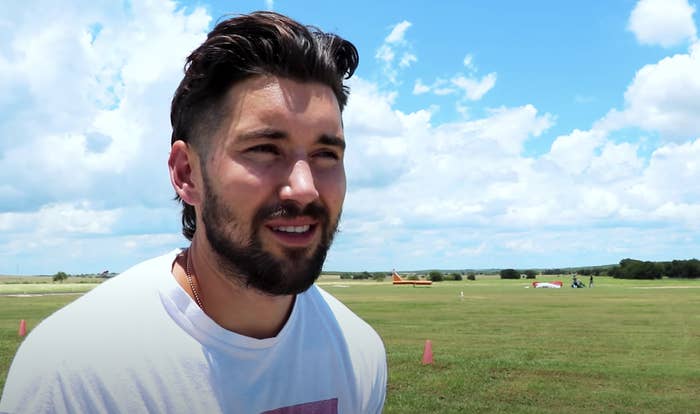 The next stunt is in Utah, where David has an excavator in a lake that is said to be about a foot deep. At first, a wakeboard is attached to the machine, and people are spun around.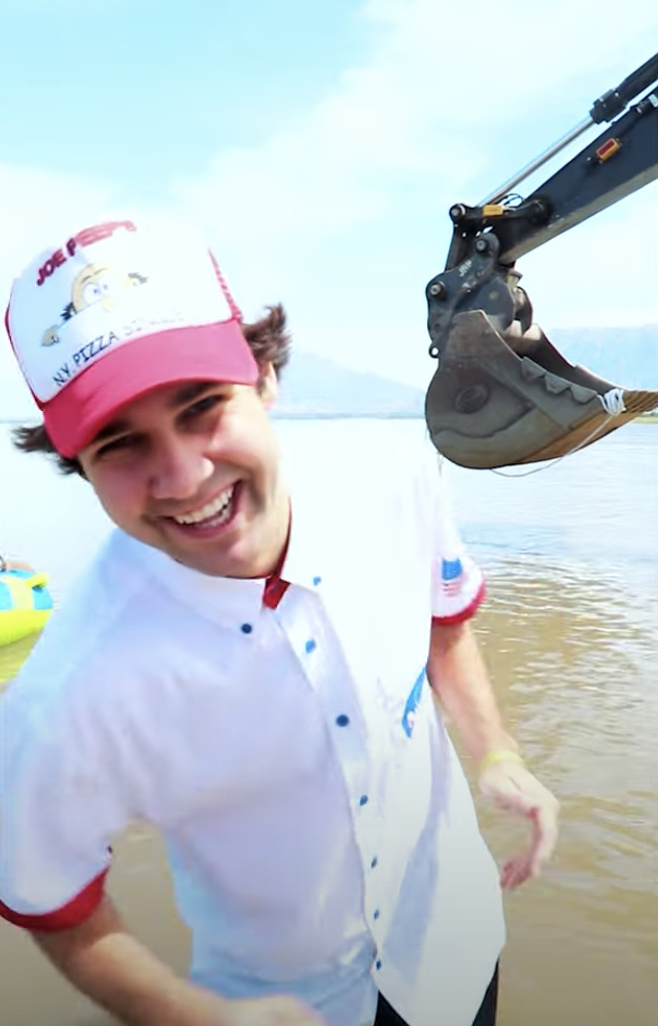 However, people then start to swing from a rope attached to the excavator. Vlog Squad member Corinna Kopf can be seen yelling, "You take things too far, always," seemingly to David, after the rope starts slipping down.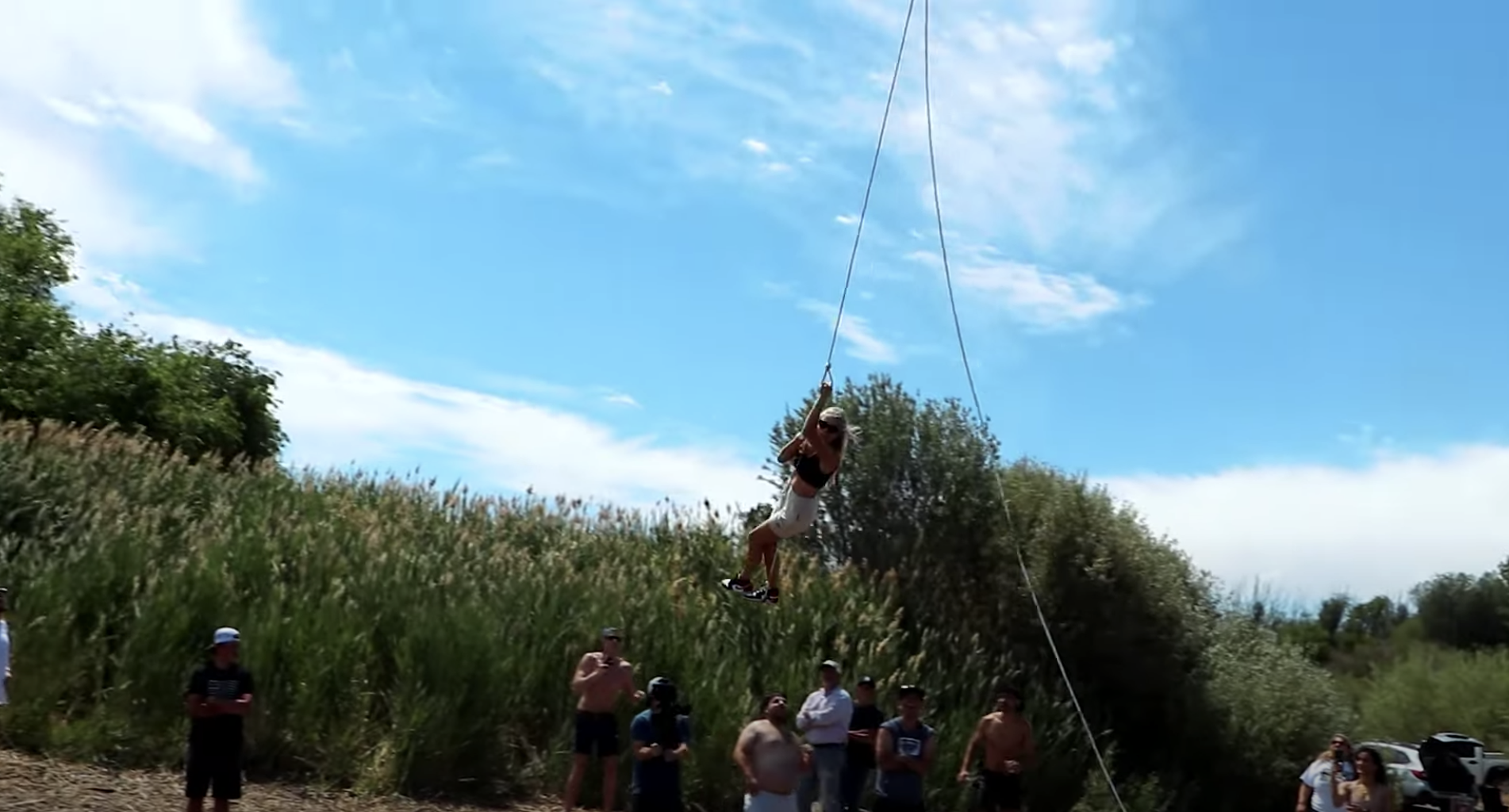 The video then shows Jeff's attempt. "I didn't know I was gonna go that fast," he says in a voiceover. "So I grabbed the fucking rope, and I tried to make a goddamn funny video for people. But this is where I made a mistake. I forgot that the biggest fucking idiot I know was driving it."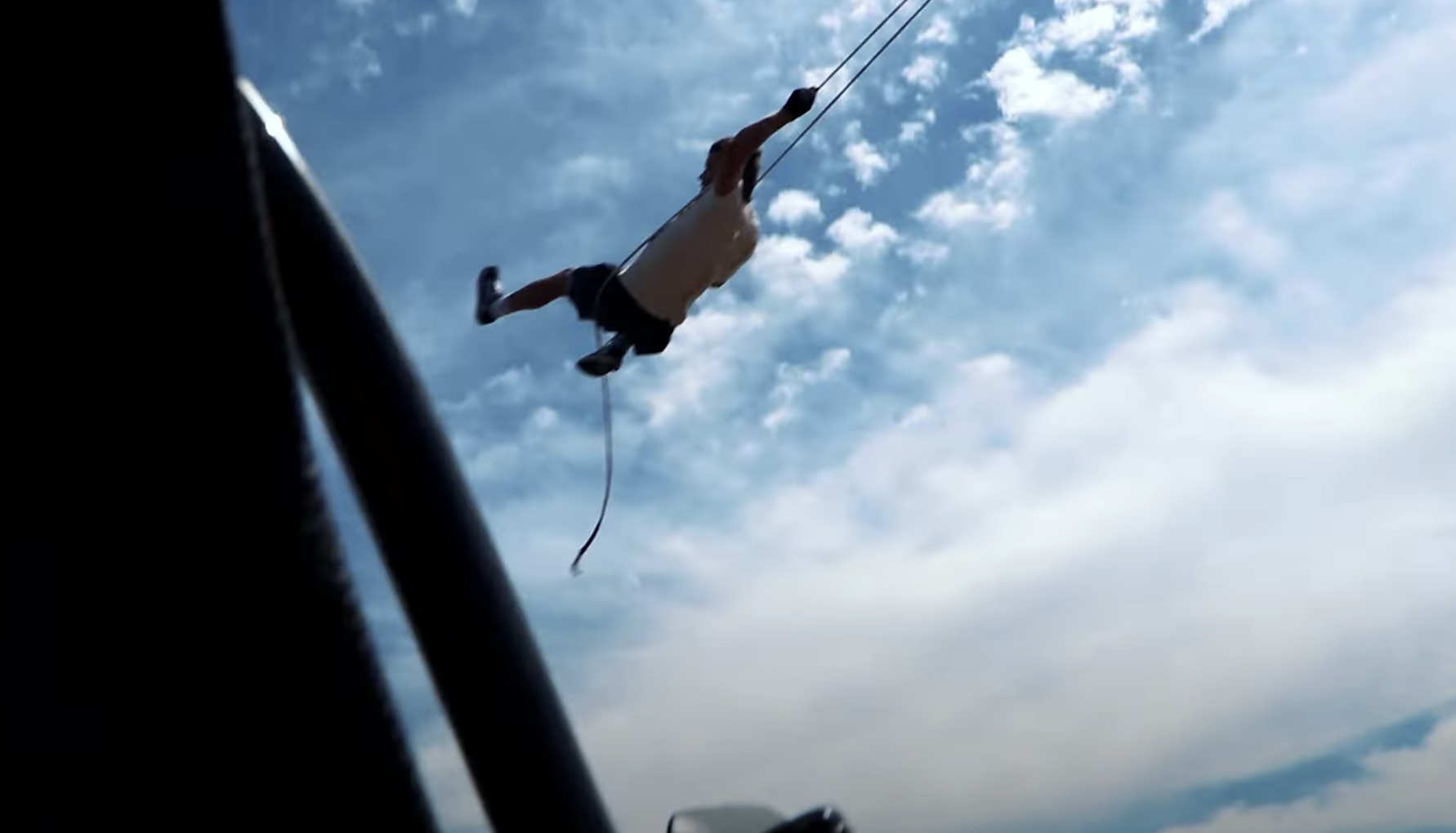 Footage then appears to show Jeff crashing into the excavator and falling into the lake, followed by people running to help him.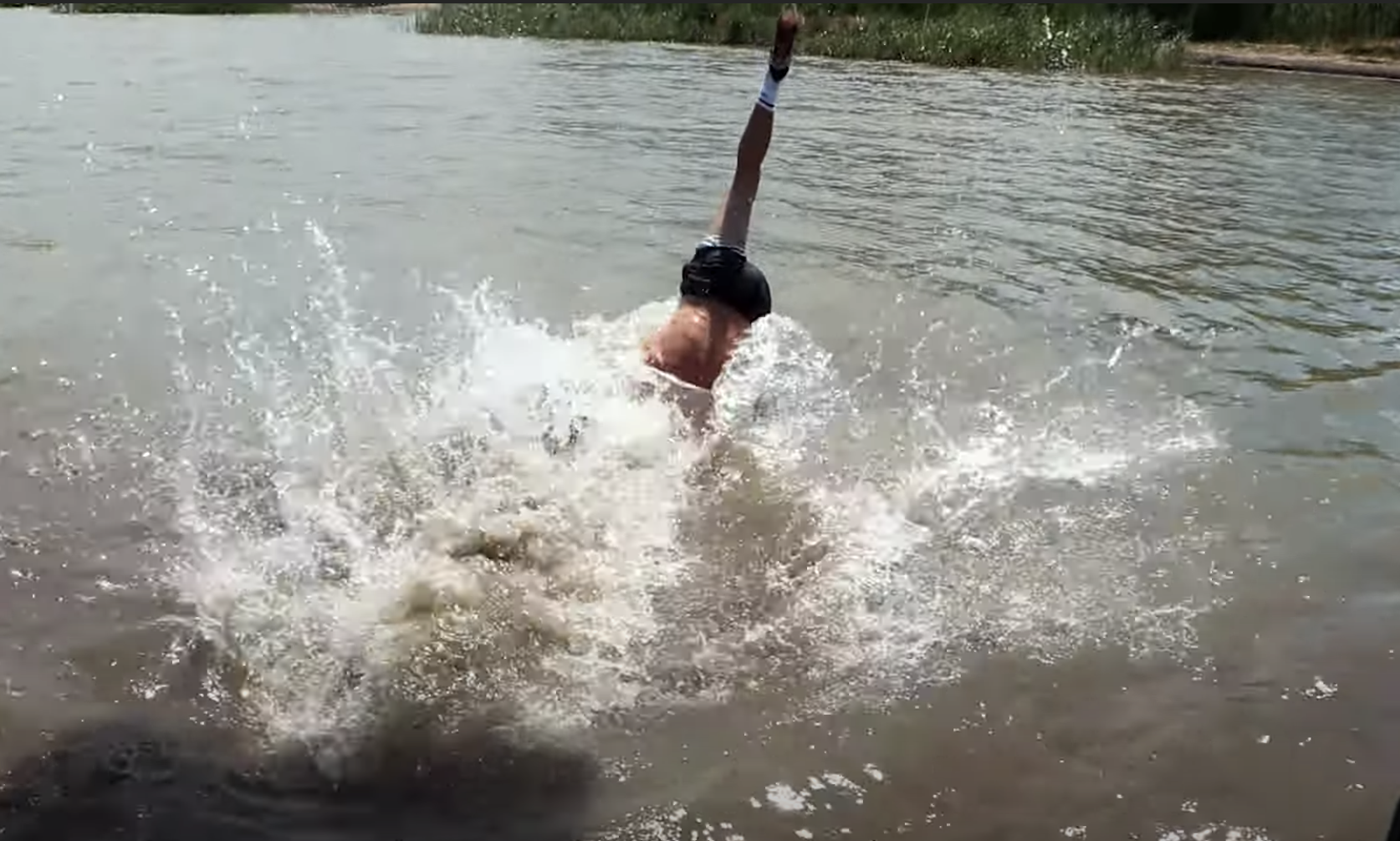 It looks like this is the accident Jeff was referring to in June 2020, when he wrote on Instagram, "Got in an accident and broke my face and skull in a few places."
Many then took to Twitter to call out David's role in the stunt:
We'll keep you posted if David comments on the allegations.