Chrissy Teigen Took Up Horse Riding At Her Therapist's Suggestion, And It's Very Wholesome
"Today begins my journey into the horse world."
Of all the things you might expect model, entrepreneur, and all-round gem Chrissy Teigen to do next, you might not expect this one.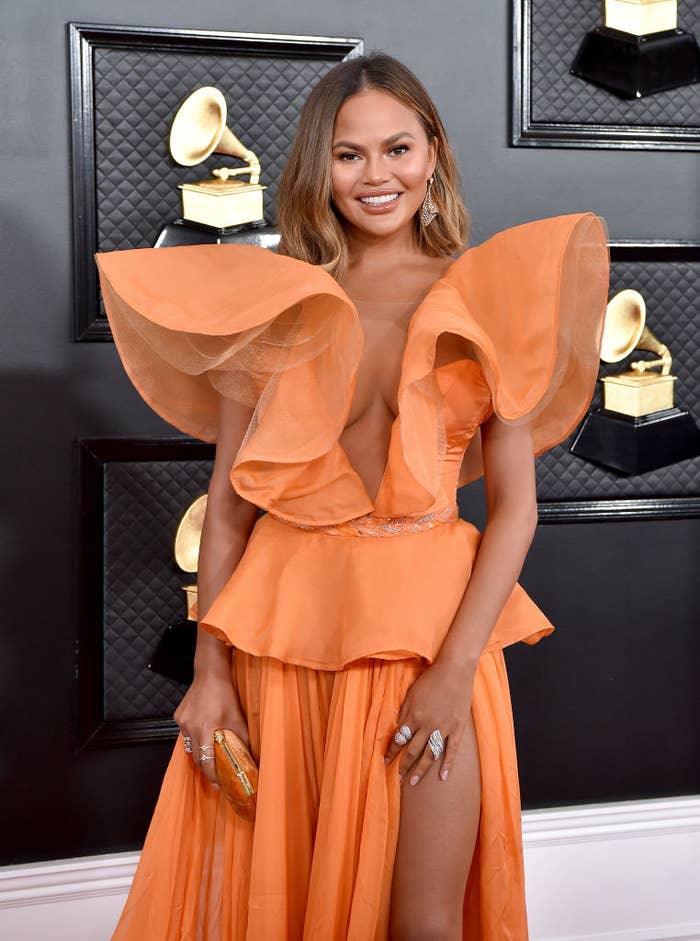 Yes: Chrissy is becoming a horse person.
After her therapist suggested she take up something just for her, we got to see Chrissy's journey with the horse, Cosmo.
However, before we got to the horse, it seemed like the boots were neigh comfortable.
Even Luna got involved: "First ride AND first jeans for Luna. She had an epic jean meltdown, really beautiful acting 10/10."
This isn't the first time Chrissy has gotten candid about her mental health — in November, she said that she was in a, "bit of a grief depression hole" following the loss of her son, Jack.
And, in case you didn't know, working with horses can actually be beneficial for your mental health!
Enjoy horsing around, Chrissy.