Chris Pine explained why he decided to cut off his hair after a chaotic day at the Venice Film Festival doing Don't Worry Darling press.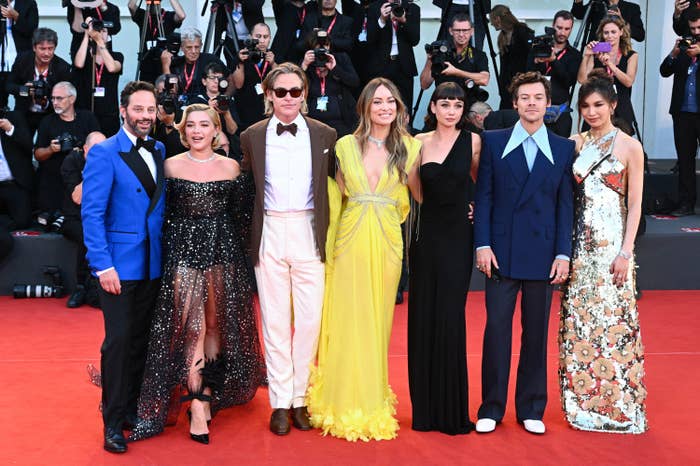 You get the gist. Well, in a new interview with Esquire, Chris had a good laugh at the memes — and explained what happened behind those "super viral" photos.
"It's a long flight to fucking Italy. It's a long time. I was so jetlagged and then you get thrown into a press conference where you have to talk about a movie you made five and a half years ago. I was just tired, frankly," he began.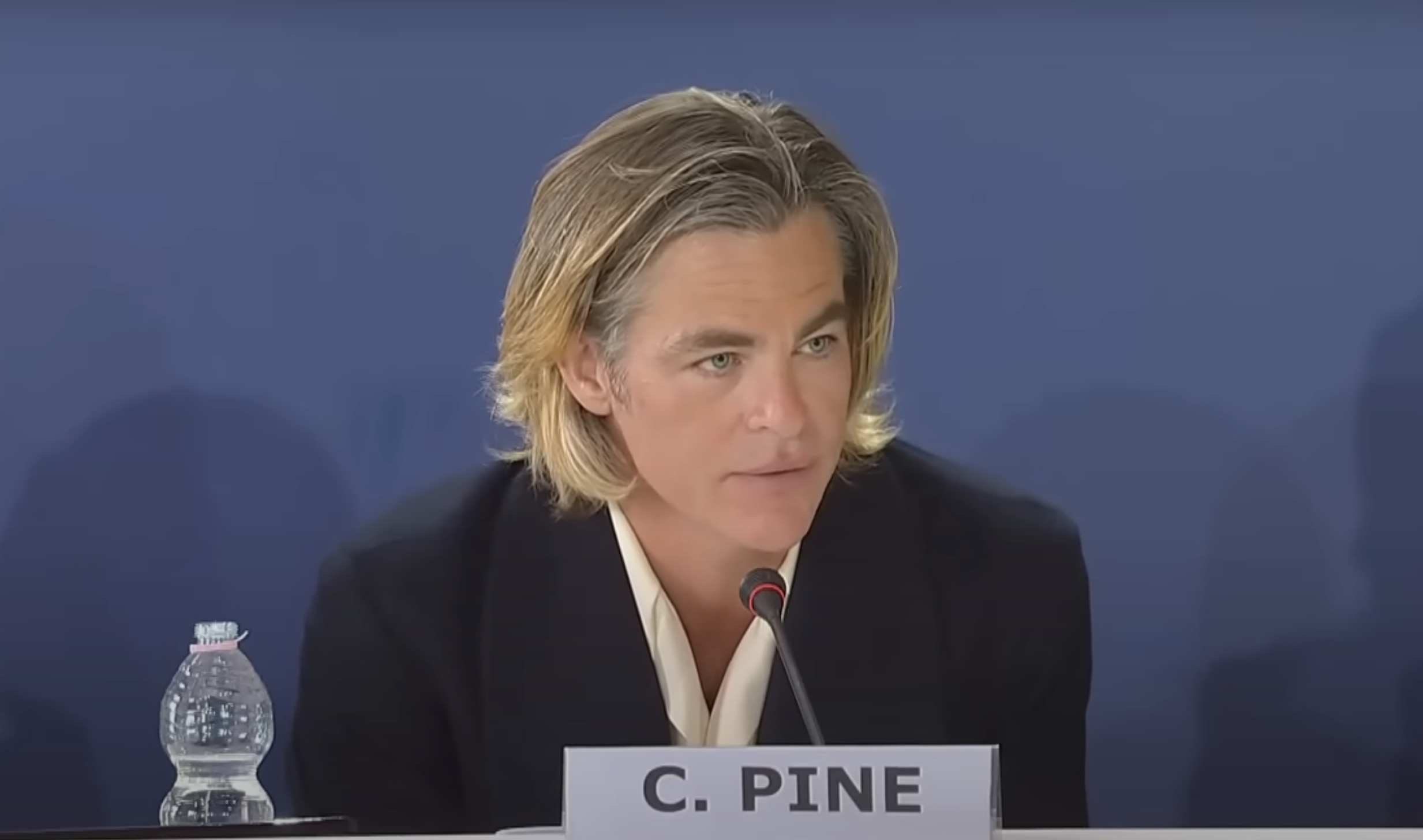 When asked why he cut off his hair, he continued, "I thought I was looking pretty fly. The hair was long, everything was happening, and my publicist said that I looked like Rachel from Friends."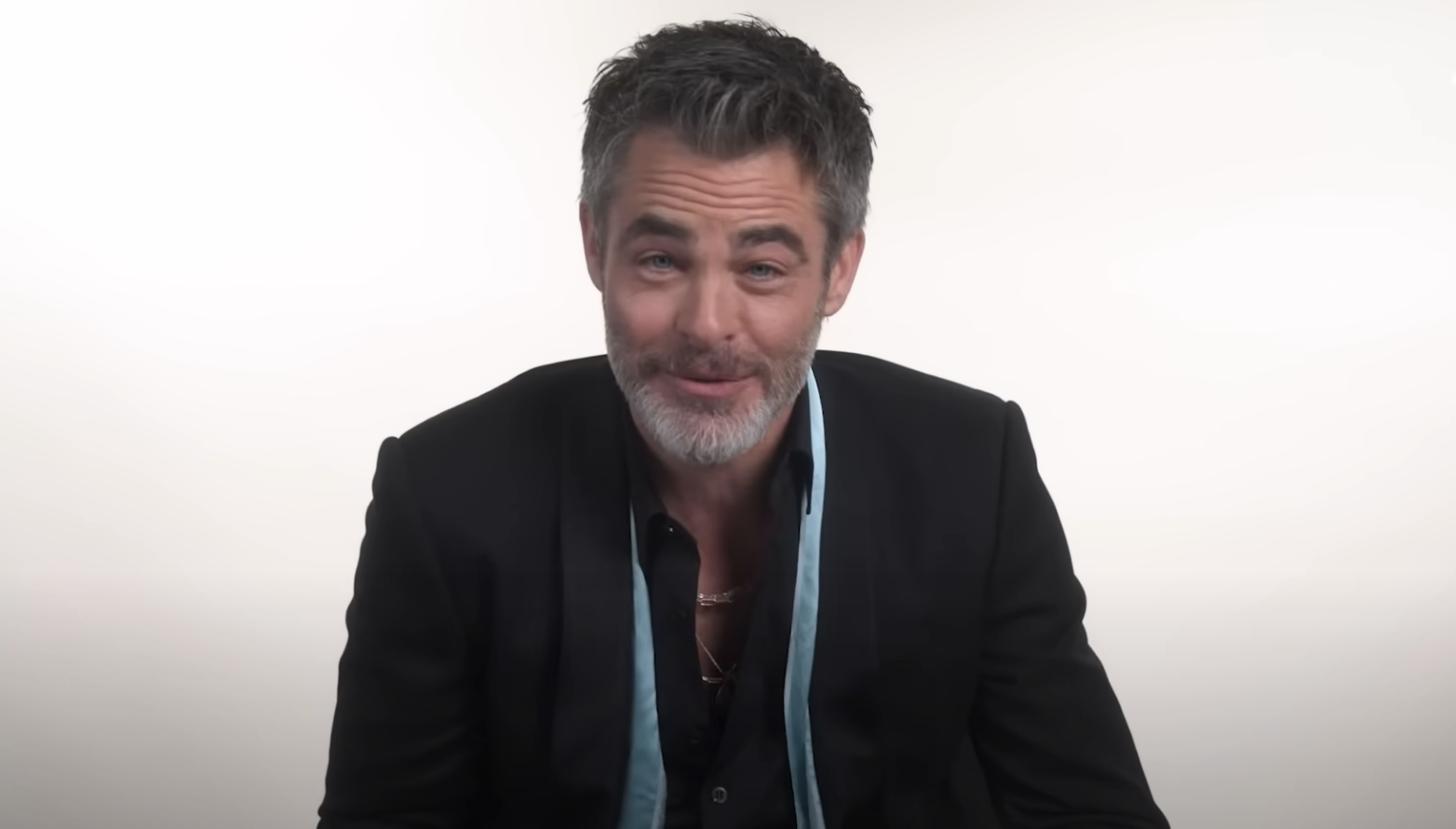 "I couldn't unhear it and it was the first day of my first time in Venice."
"Also, it should be known, that the press conferences in Venice are in one of the most gorgeous buildings I've ever seen. The ceilings are like blue and gold. So there's one of these [memes] where I'm looking up and really what I'm thinking is, 'How can I do that to my ceiling?' That was going through my head."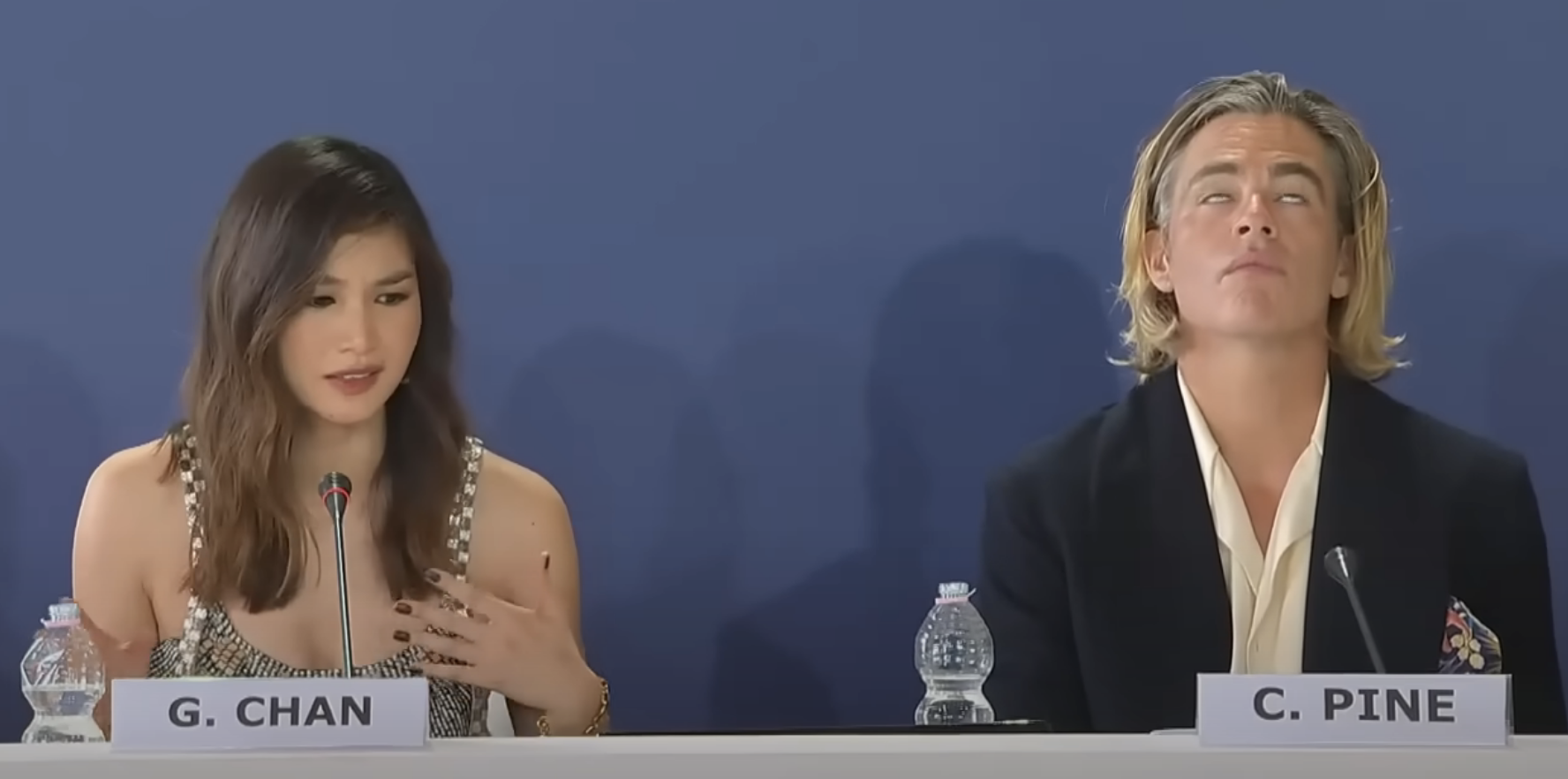 Chris generally described his personal style as "fucking awesome" and "ridiculously cool," and said that he's also had comparisons to Gregg Allman and The Bee Gees.