Chris Evans Wearing The "Knives Out" Sweater While Holding A Puppy Is The Content I Needed Today
So cozy.
If you've seen Knives Out, then I have five words for you: Chris Evans in a sweater.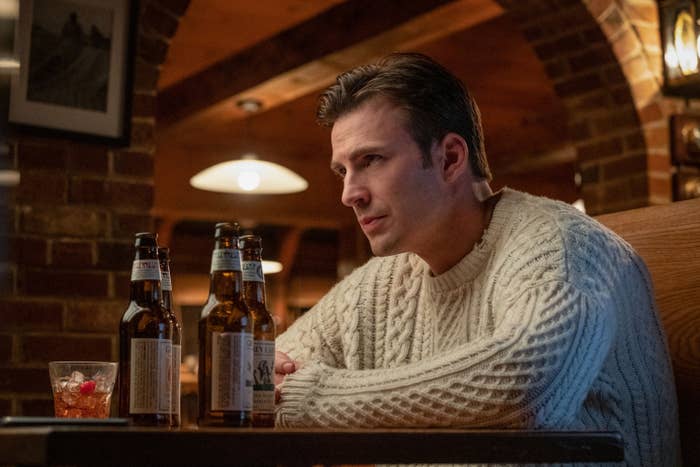 The people were obsessed with it!
It was a ~ thing ~.
WELL, CONSIDER IT SWEATER WEATHER, BABY, BECAUSE I HAVE SOME MORE CHRIS + SWEATER + DOG CONTENT FOR YOU TODAY.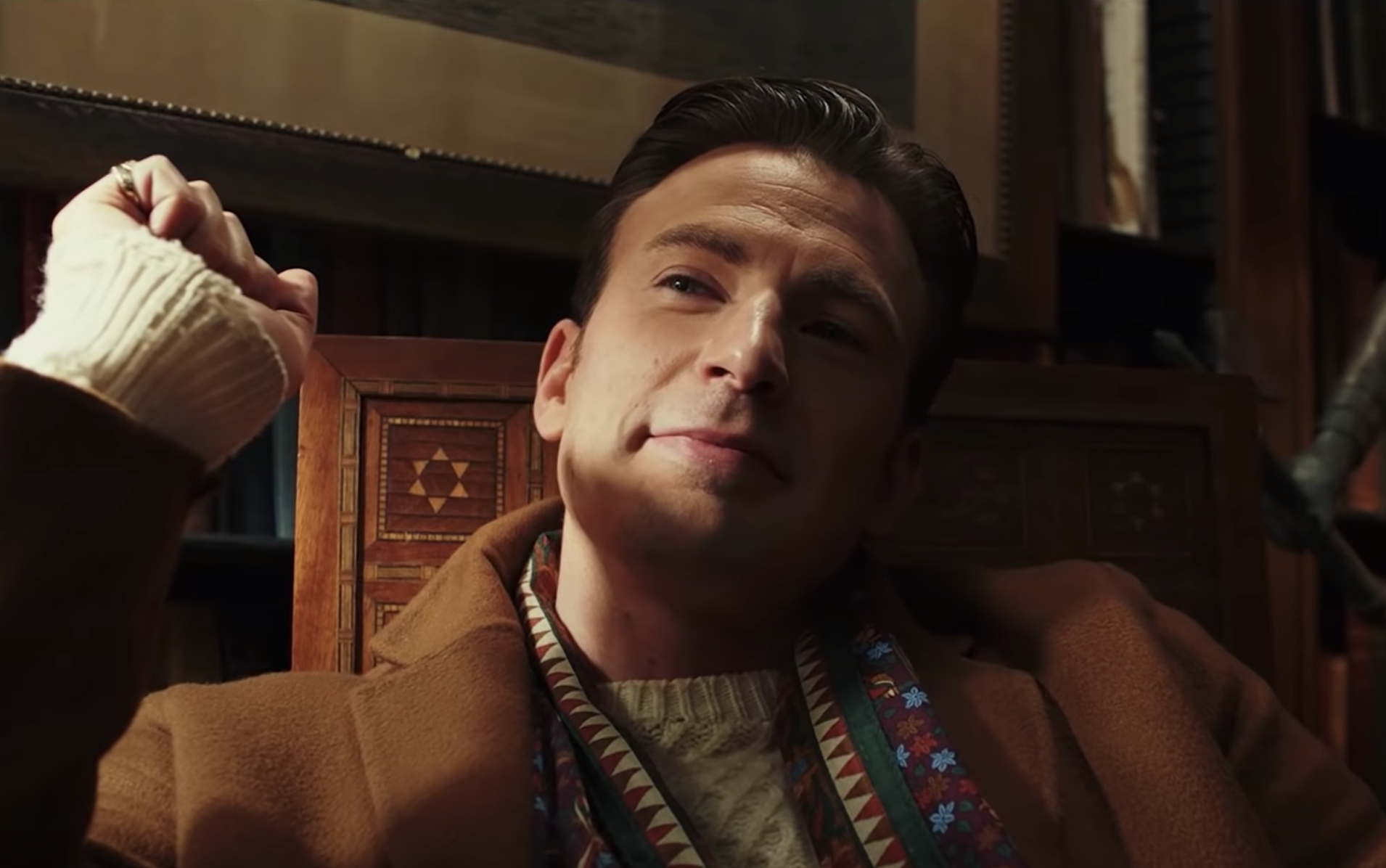 Chris's story started adorably, as per usual — with his dog having a playdate.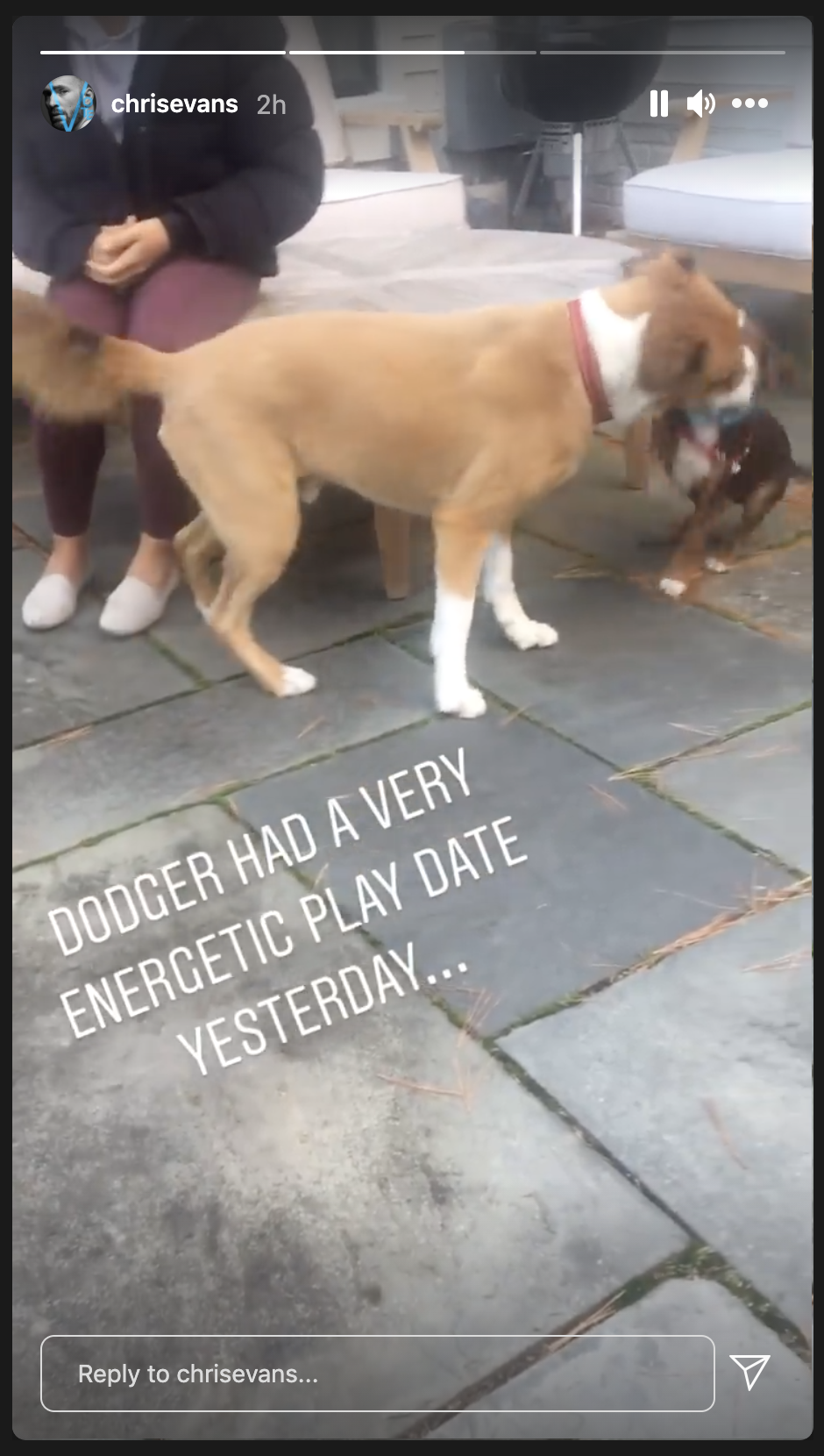 Now, you might be thinking, Gee, maybe he just owns a white sweater that is unrelated to Knives Out? Well, okay, sure, you might be right — but we do know that Chris owns the actual sweaters.