The people were obsessed with it!
It was a ~ thing ~.
WELL, CONSIDER IT SWEATER WEATHER, BABY, BECAUSE I HAVE SOME MORE CHRIS + SWEATER + DOG CONTENT FOR YOU TODAY.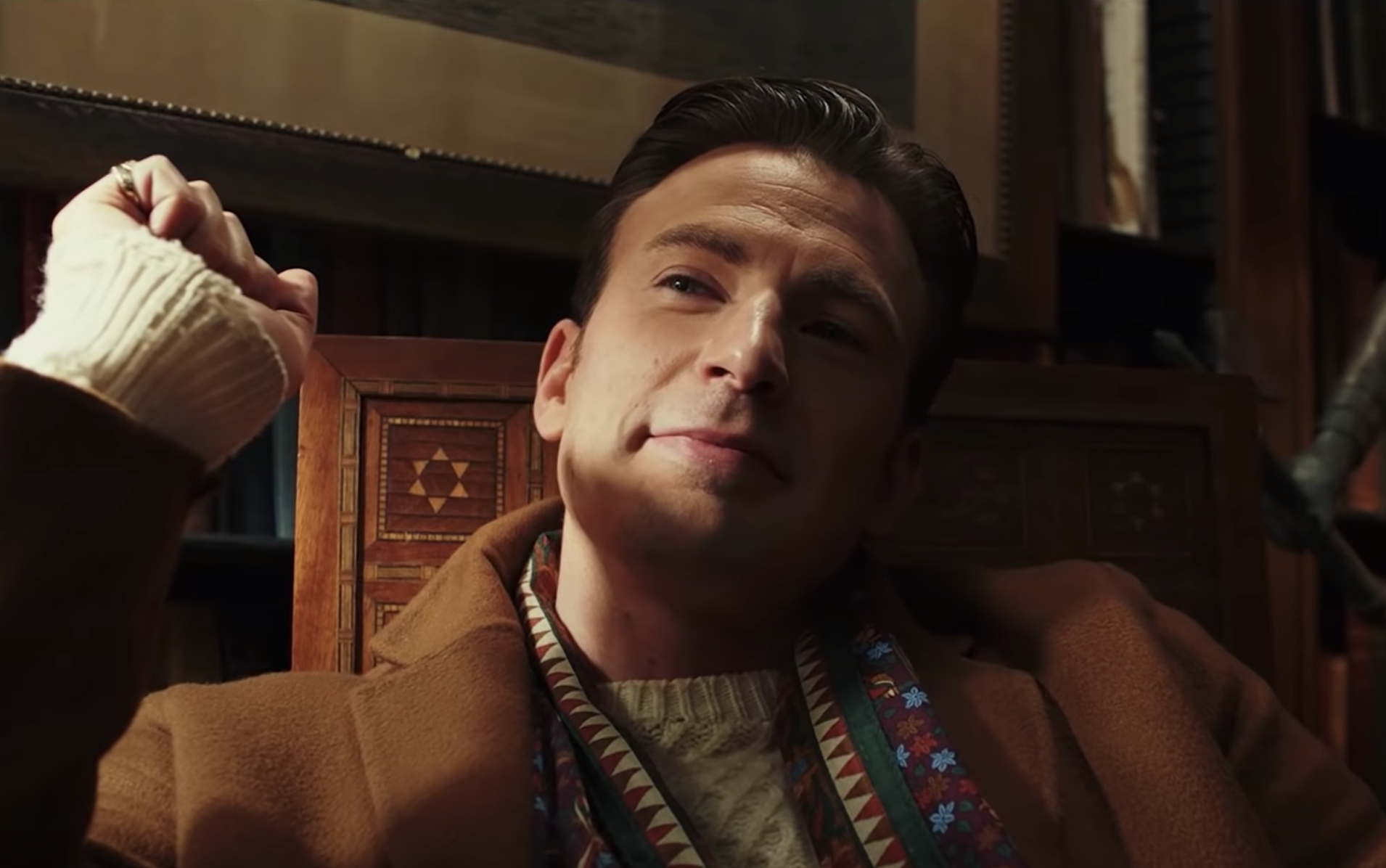 Chris's story started adorably, as per usual — with his dog having a playdate.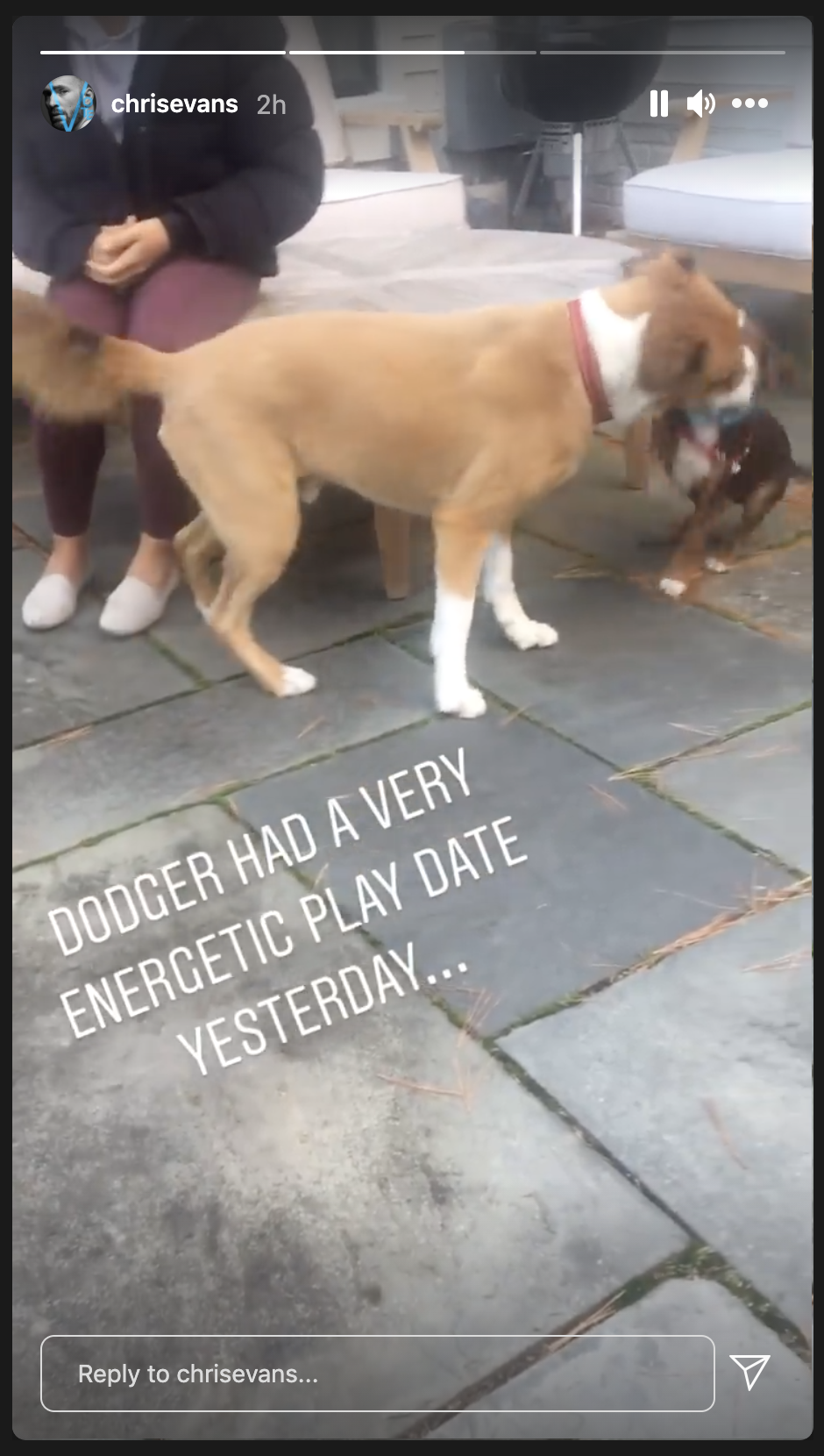 Cut to Chris holding a puppy and wearing! The! Sweater!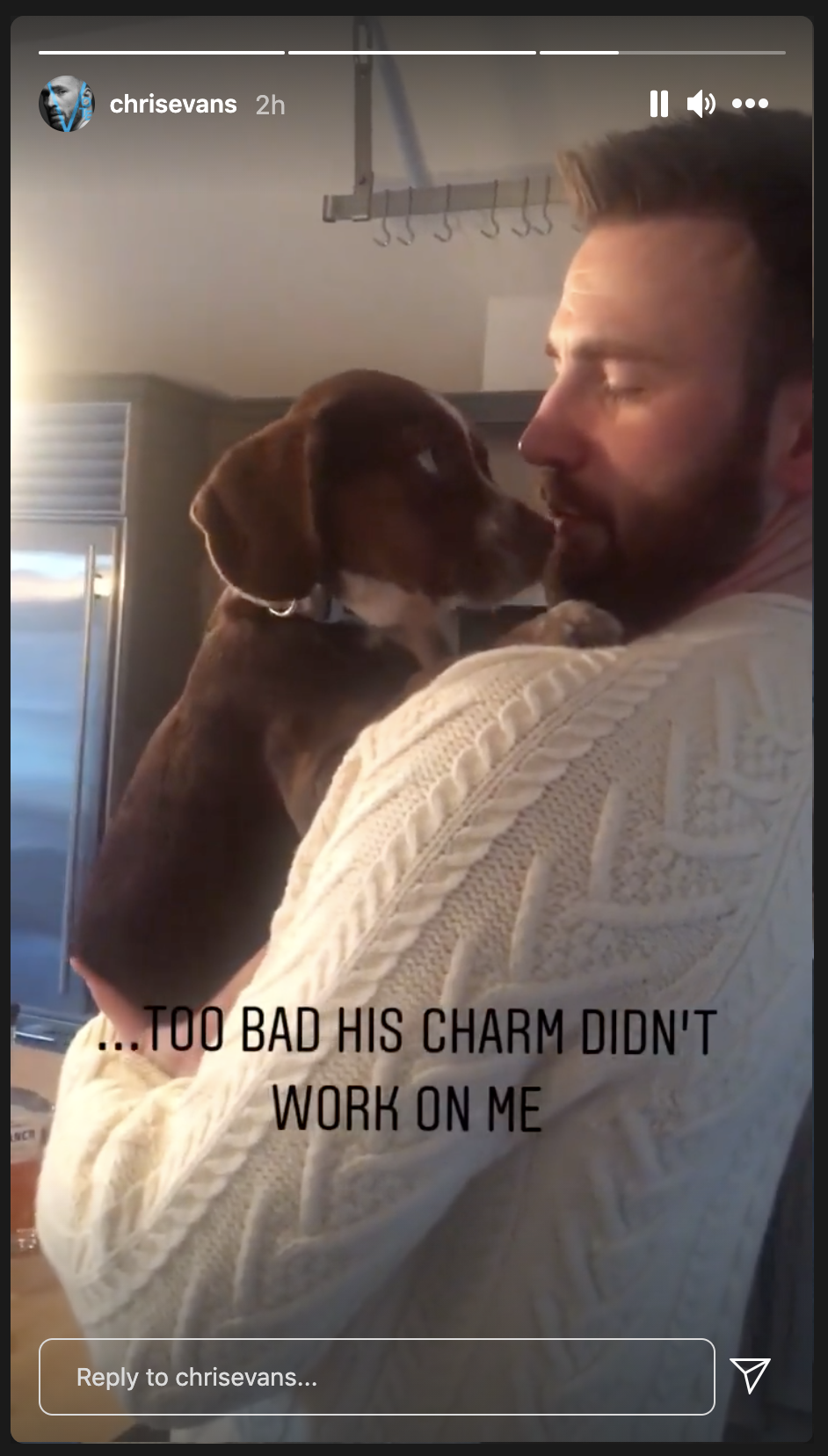 The charm is working on me!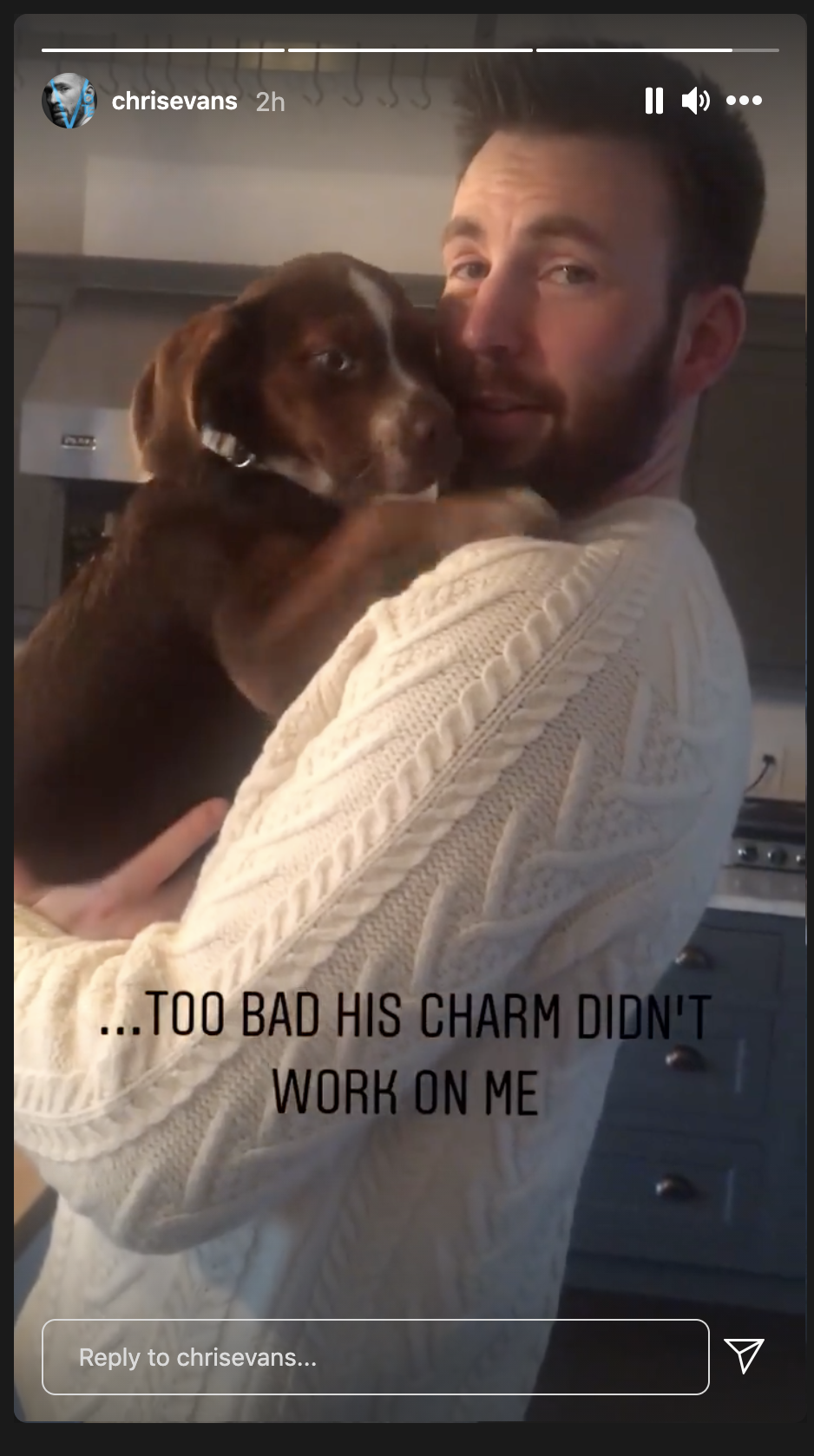 The man knows what he's doing when he dons cable knit.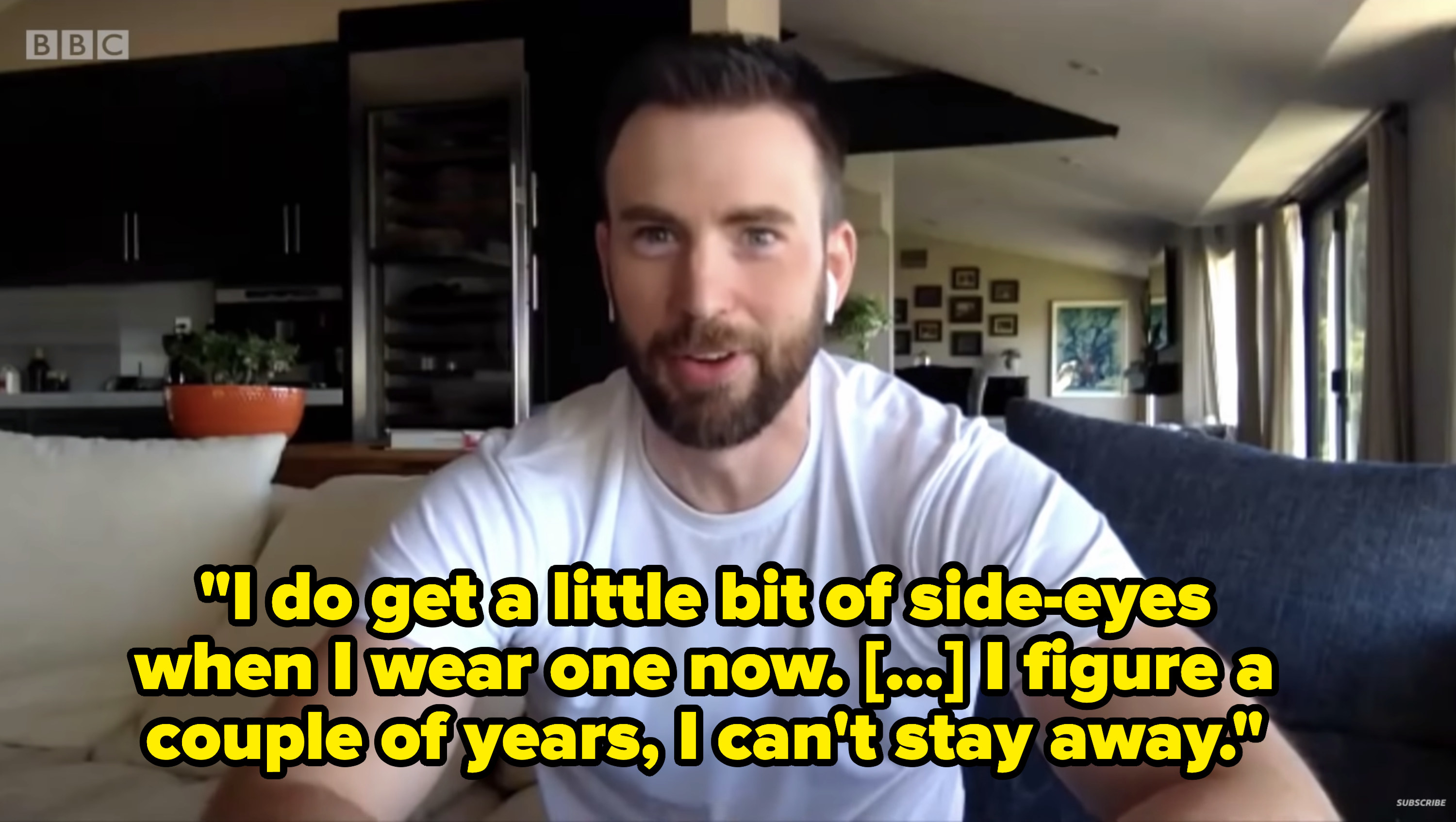 Either way, Chris Evans in a sweater = what I needed RN.