2.
Megan Fox has an "el pistolero" (the gunman) tattoo on her collarbone as a tribute to Machine Gun Kelly, and the couple have matching tattoos that say "the darkest fairytale."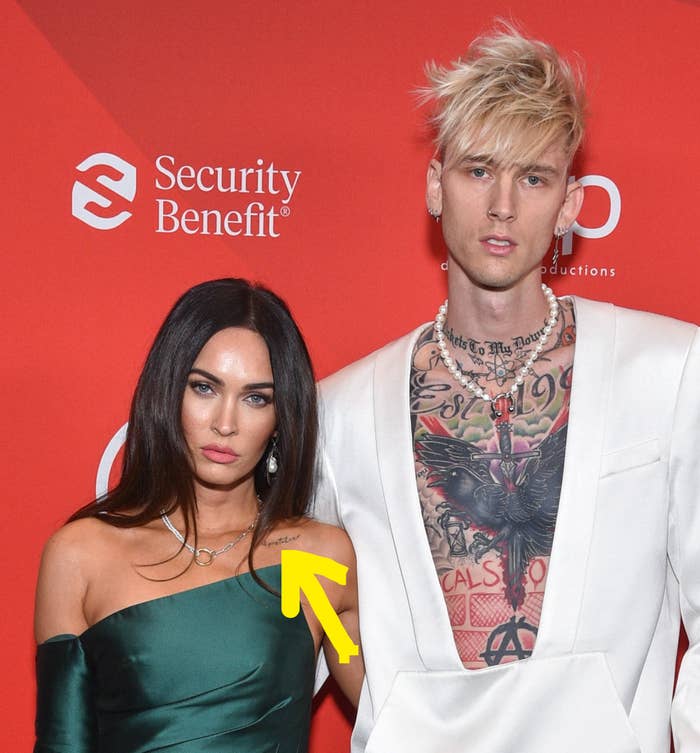 3.
Beyoncé and Jay-Z both have tattoos of the number 4 on their ring fingers to signify their anniversary date. However, Bey has gotten hers changed in recent years from a Roman numeral to the "4" symbol.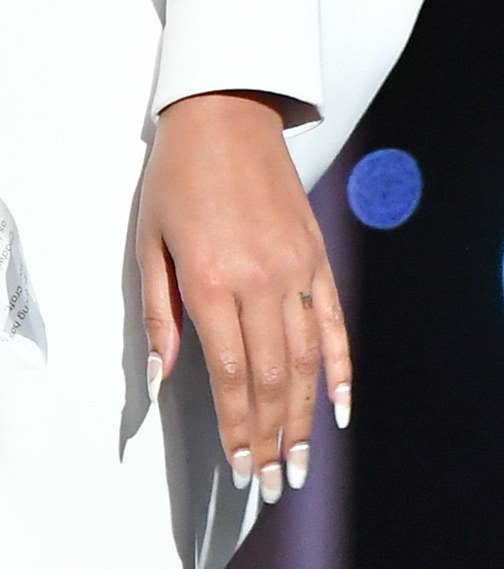 4.
Sophie Turner and Joe Jonas have a bunch of couples tattoos — including matching portraits of their dog, Waldo, and "To infinity / and beyond" on their wrists.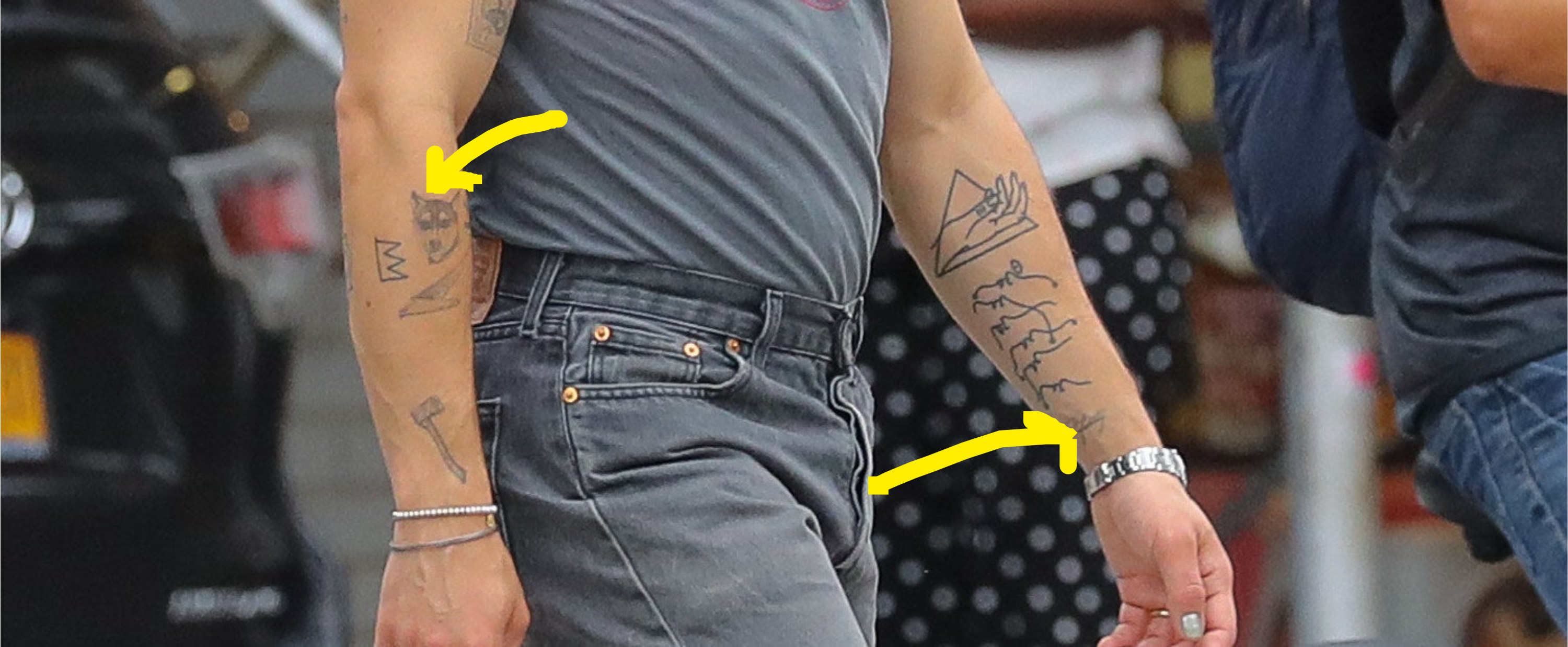 5.
Zayn Malik appears to have Gigi Hadid's eyes tattooed on his chest. The pair also have matching tats in honor of their daughter, Khai.
6.
Dakota Johnson and Chris Martin have been spotted with matching infinity symbol tattoos.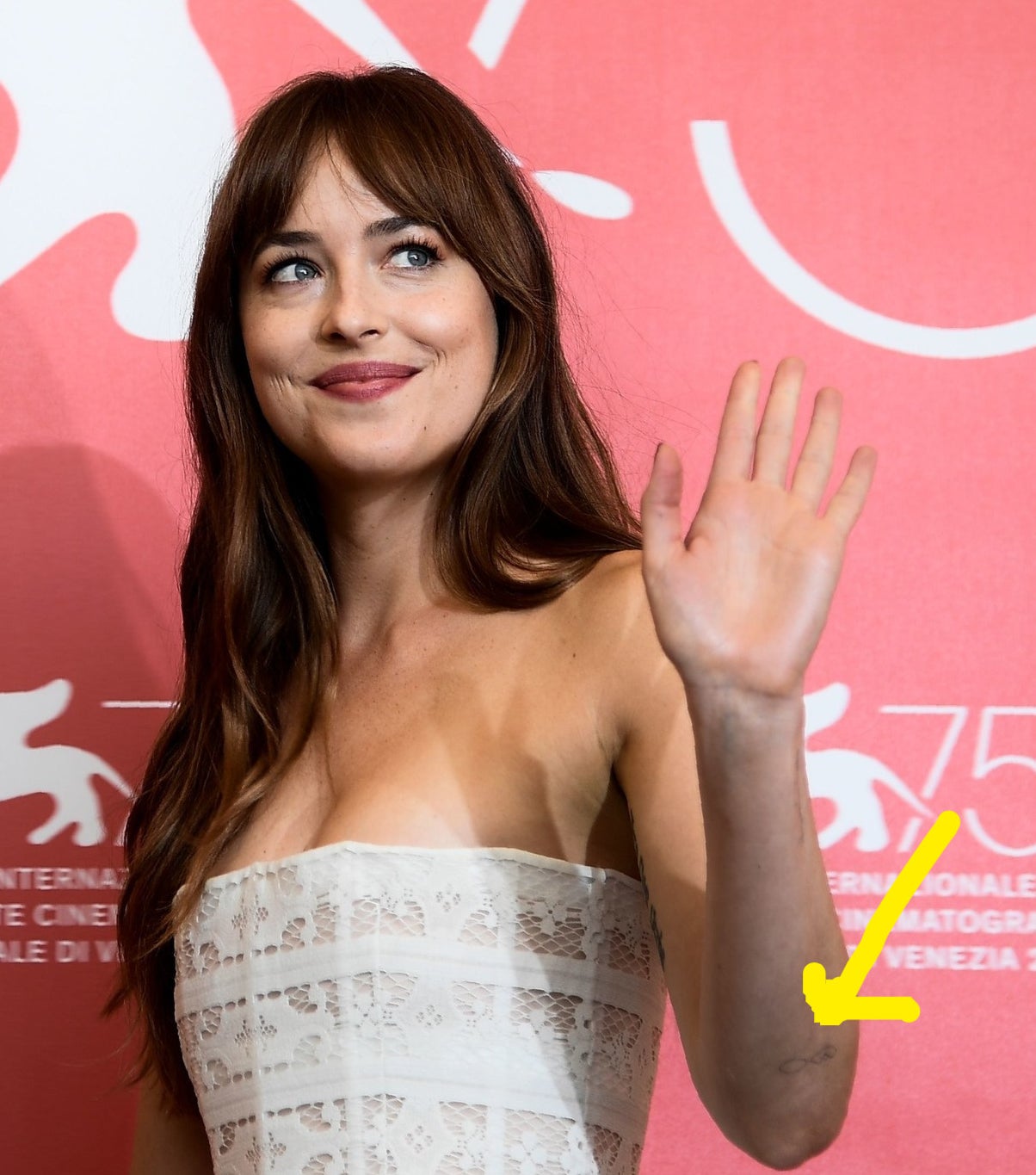 7.
Kylie Jenner and Travis Scott have matching butterfly tattoos as a tribute to their daughter, Stormi.
8.
Kelly Ripa has at least two tattoos dedicated to her husband, Mark Consuelos — his last name on her wrist and their wedding date on her upper arm.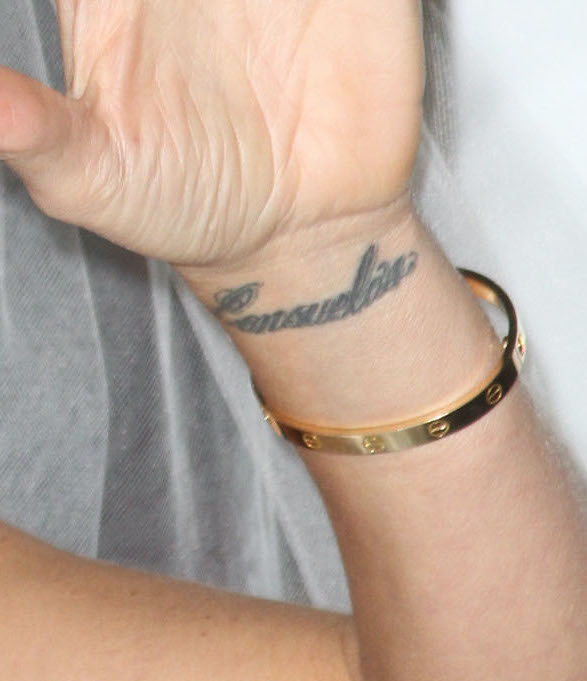 9.
Matthew Koma has wife Hilary Duff's first name on his butt cheek.
11.
Their son, Brooklyn Beckham, has followed suit with his own fiancé — getting her eyes and a love letter tattooed on his neck.
12.
Ashley Graham has husband Justin Ervin's initials behind her ear.
13.
However, Ariana Grande got her Pete Davidson tattoos covered up — including his first name on her ring finger, which was then covered with a black heart, then again more recently with a new design.
14.
Pete Davidson also got his Ariana Grande tattoos covered up — coincidentally, also covering his "Dangerous Woman" tattoo with a black heart. However, it seems like he's currently in the process of getting it removed.
16.
Nick Cannon previously had a huge "Mariah" tattoo on his back, in honor of his former wife. Currently, he instead has a huge Jesus tattoo.
17.
Amber Rose previously had a portrait of her ex-husband, Wiz Khalifa, on the back of her arm, but she has since had it covered up with a pic of Slash.
18.
Finally, Angelina Jolie had her Billy Bob Thornton tattoo lasered off and then replaced the remnants with the geographical coordinates of all her kids' birthplaces.