If you need a refresher, the debate around Bruno hit its peak in 2018 — after a video of activist and writer Seren Sensei went viral. In it she said, "Bruno Mars 100% is a cultural appropriator. He is not Black, at all, and he plays up his racial ambiguity to cross genres."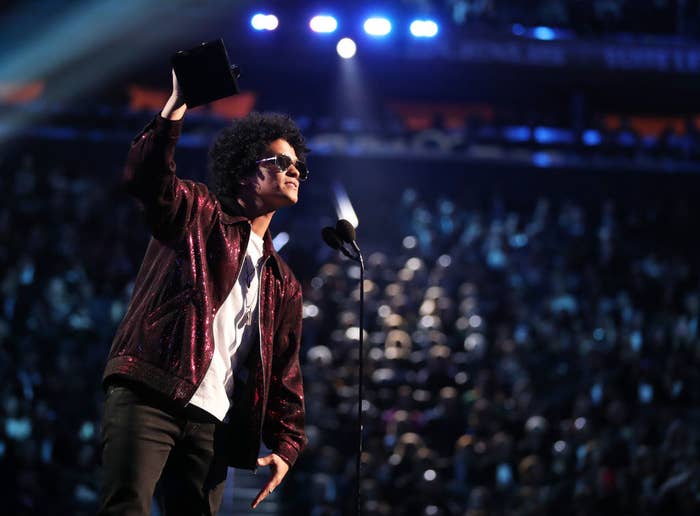 These comments came during Bruno's 24K Magic era — an LP that picked up Best R&B Album and Record of the Year at the 2017 Grammys.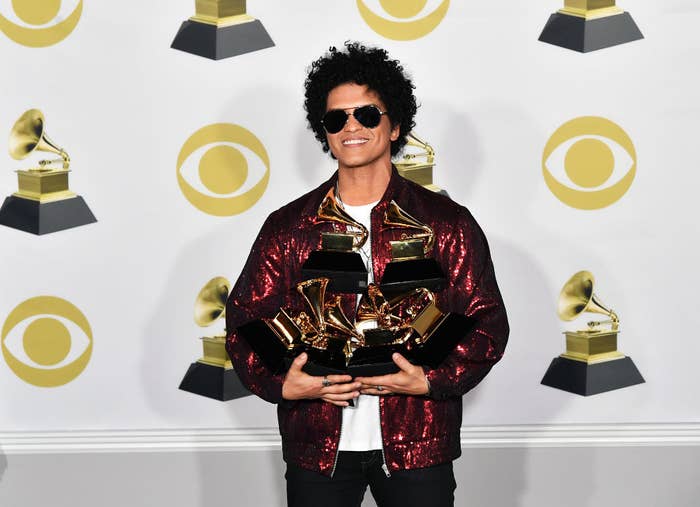 The comments started a huge debate, with many coming to Bruno's defense — including Steve Wonder, who called it "bullshit."
Now, on the heels of his new project with Anderson .Paak — supergroup Silk Sonic — Bruno was asked on The Breakfast Club how he'd respond to people who have called him a "culture thief."
"I would say, you can't look at an interview, you can't find an interview where I'm not talking about the entertainers that've come before me," Bruno began.
"The only reason why I'm here is because of James Brown, is because of Prince, Michael [Jackson] — that's the only reason why I'm here. I'm growing up as a kid, watching Bobby Brown, saying, 'OK, if that's what it takes to make it, then I've got to learn how to do the running man, I've got to learn how to do the moonwalk.' That's it. And this music comes from love, and if you can't hear that, then I don't know what to tell you."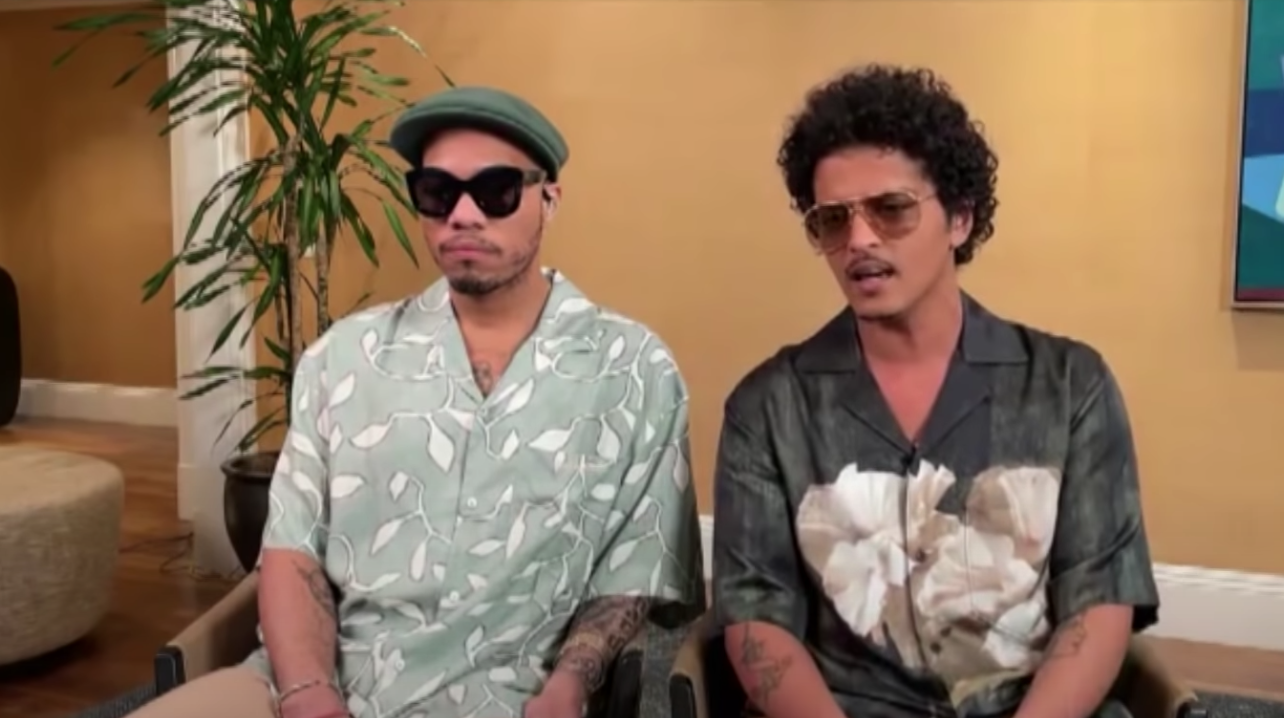 "It's not a secret. We wear the inspiration on our sleeve," he continued. "What is the point if us, as musicians, can't learn from the guys that've come before us? Why did they do it?"
Then, when he was asked if all this ever annoys him, Bruno replied, "No, it comes with the gig. There's real merit to what people are saying about Black entertainers not getting their flowers. I'm championing that, I'm with that."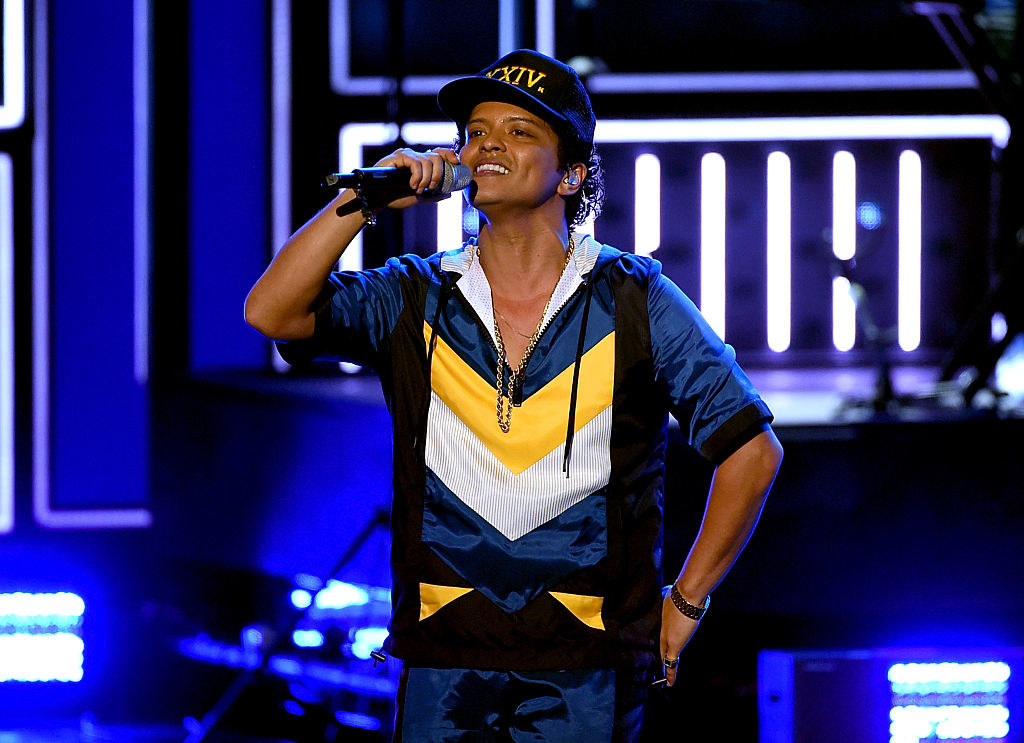 He added, "I understand, it's...it's Twitter, man."