Victoria Beckham hopped to son Brooklyn Beckham's defense after his beef recipe was, ahem, roasted for looking "raw."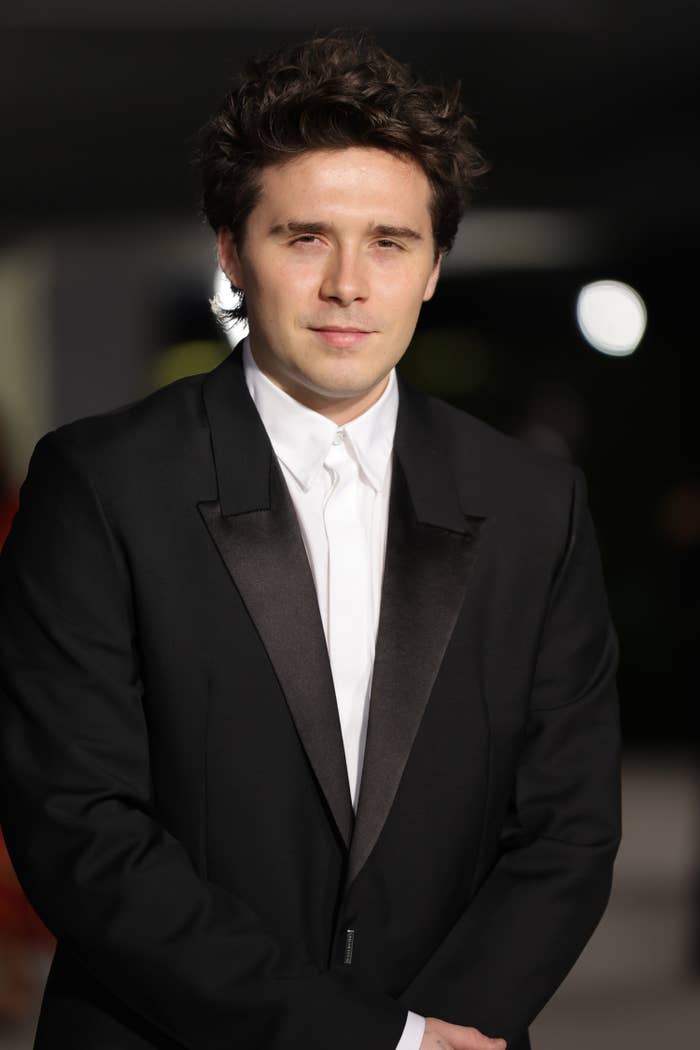 Yes, the self-titled chef posted a video alongside TikToker Kevin Lee of his "Michelin" Sunday roast.
Essentially, you slather prime rib in a load of butter — 16 ounces to be precise — and put it in the oven.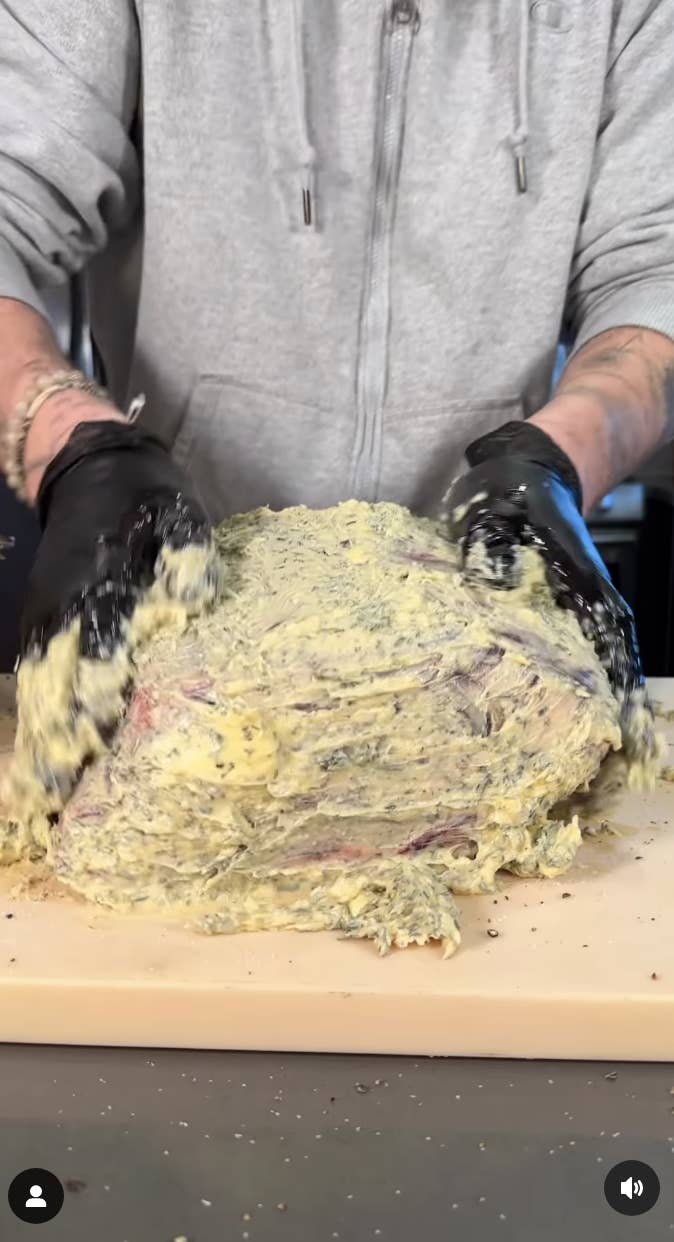 Behold, the finished product:
"Just like how I have it in England. The best Sunday roast," Brooklyn adds.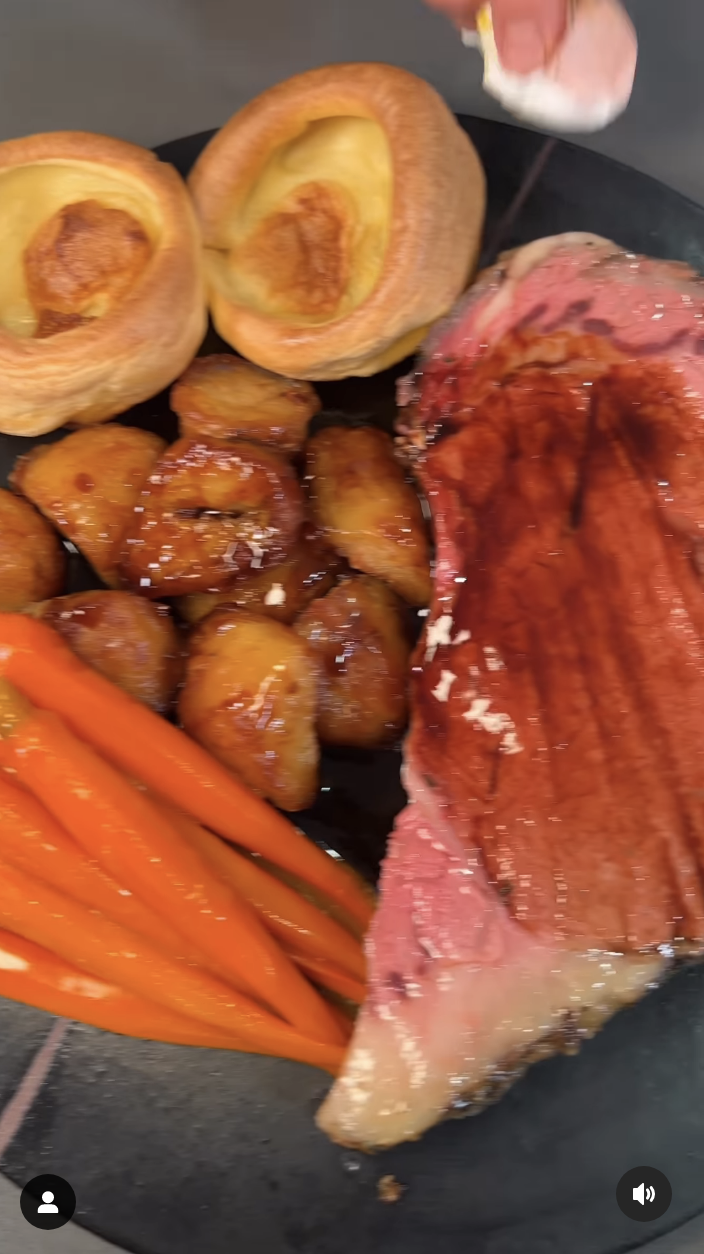 Alas, some people in the comments disagreed and said that the meat looked "very raw":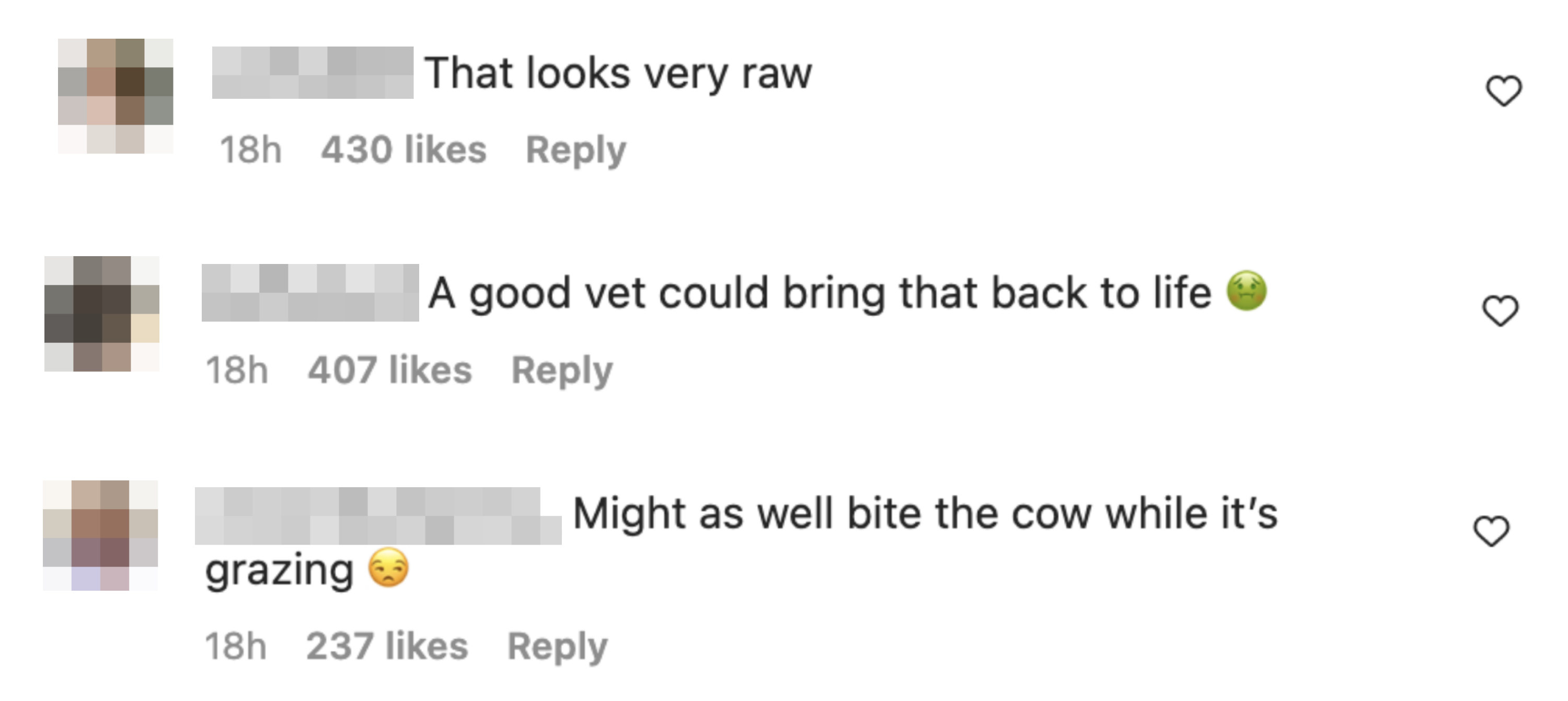 Well, one person who seemingly wasn't a fan of the "raw" comments was Victoria. "I'll be attempting this for your dad and brothers and sister!" she wrote on her Instagram story. "It's rare people not raw."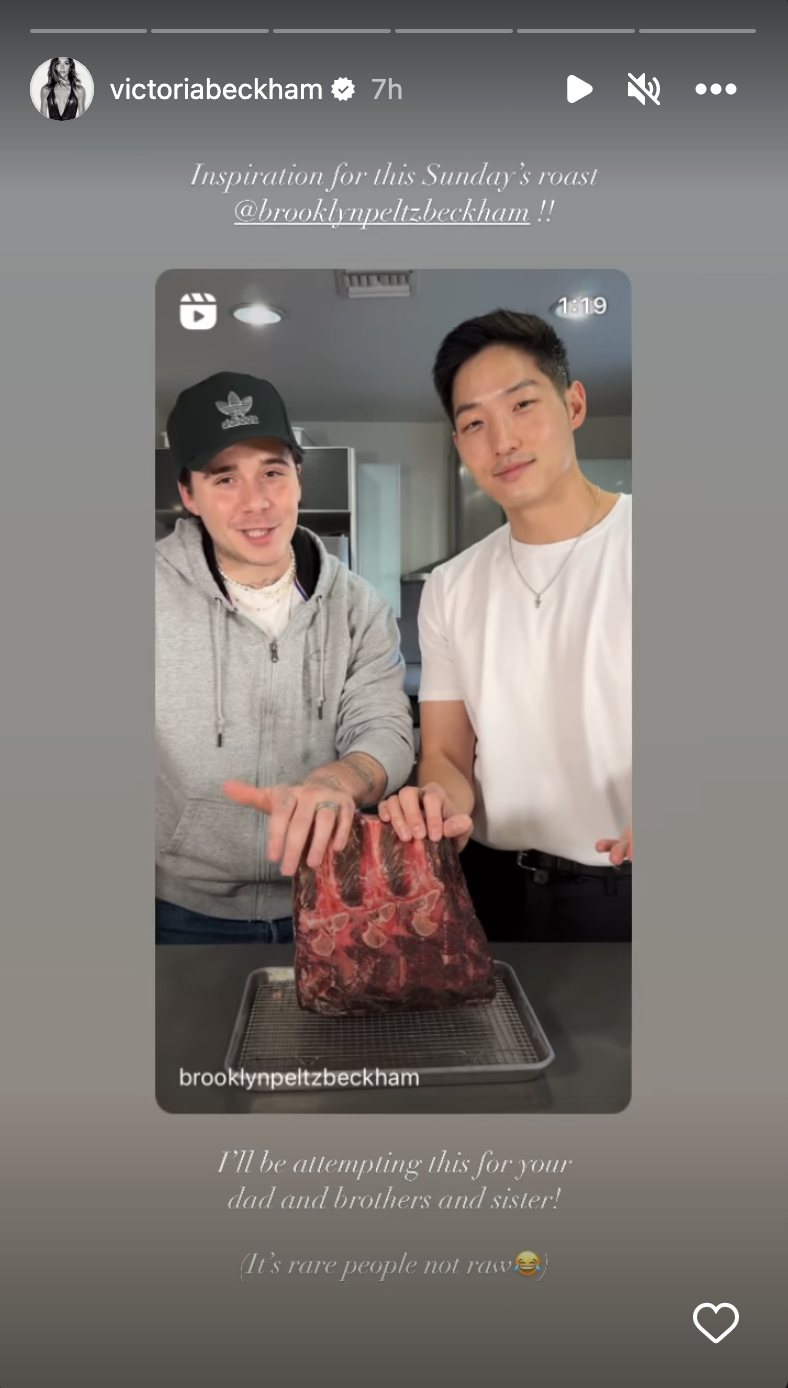 As I'm a vegetarian, I reached out to our trusty food editor Ross Yoder for his take. "This is how prime rib is supposed to be served," he told me. "If this was a steak, it'd be a no-go, but I have definitely been served and eaten a prime rib this rare and lived to tell the tale. I cannot believe I'm siding with the 'STOP WITH THE NEGATIVE COMMENTS PEOPLE' folks, but...here we are."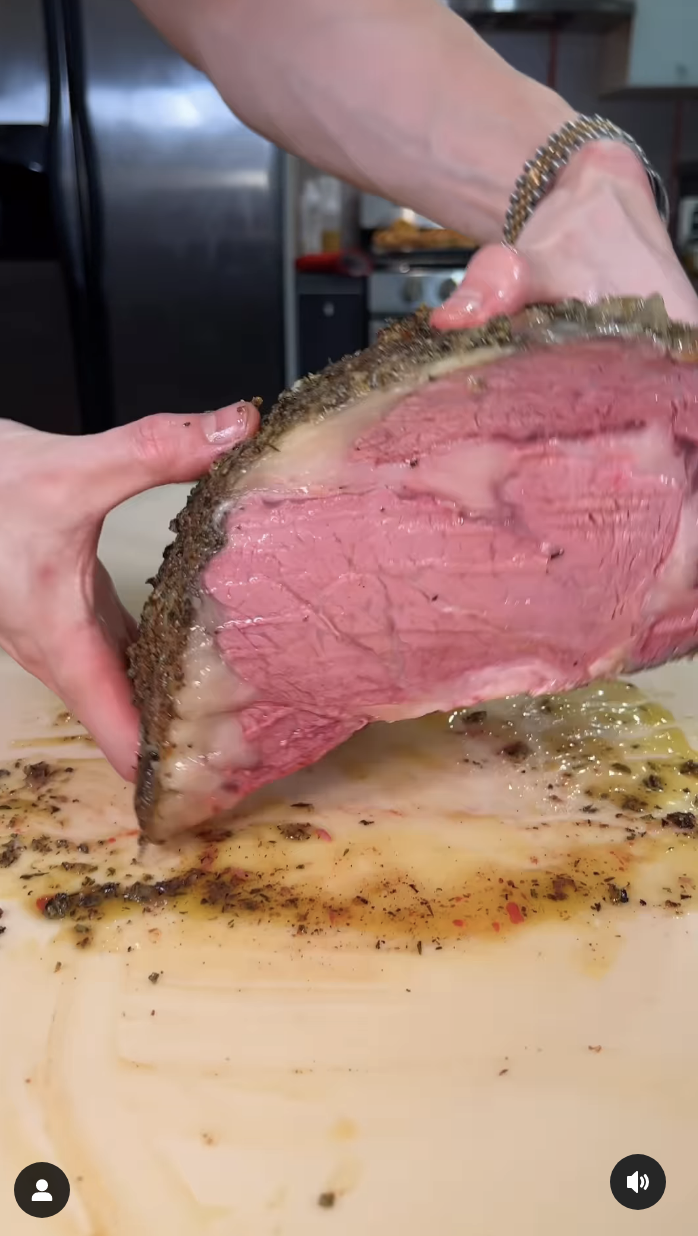 Well, Brooklyn himself previously addressed online criticism and told Variety, "I always wish them well, the haters. I'm just doing what I love doing, staying healthy, being happy, and that's what it is. I hope they like my next video."