I Absolutely Love Billie Eilish's New Fairy Hand Tattoo
Love a fairy moment!
In case you didn't know, Billie had two tattoos already — the word "Eilish" on her chest and a dragon on her thigh. We've only seen the latter before, as she's said that we "won't ever see" her name tat.
However, at the premiere of the new James Bond movie, No Time to Die, people noticed a lil' something new on her hand.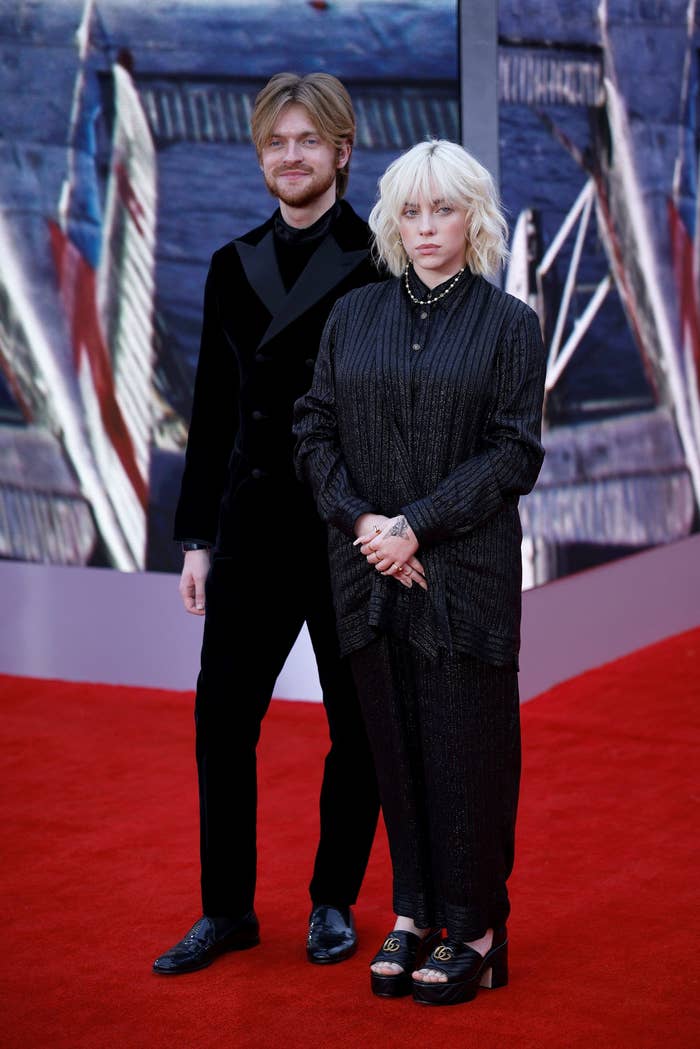 Yup, new tattoo alert!!!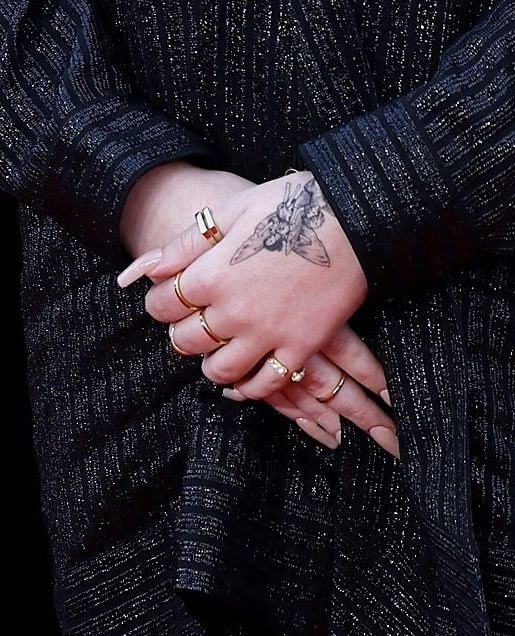 Here's the image flipped, where you can more clearly see that it's a design of two fairies.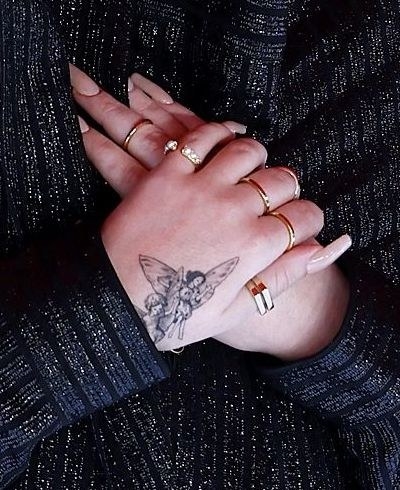 The ink is definitely ~very~ new, as Billie didn't have it at the Global Citizen concert on Sept. 25.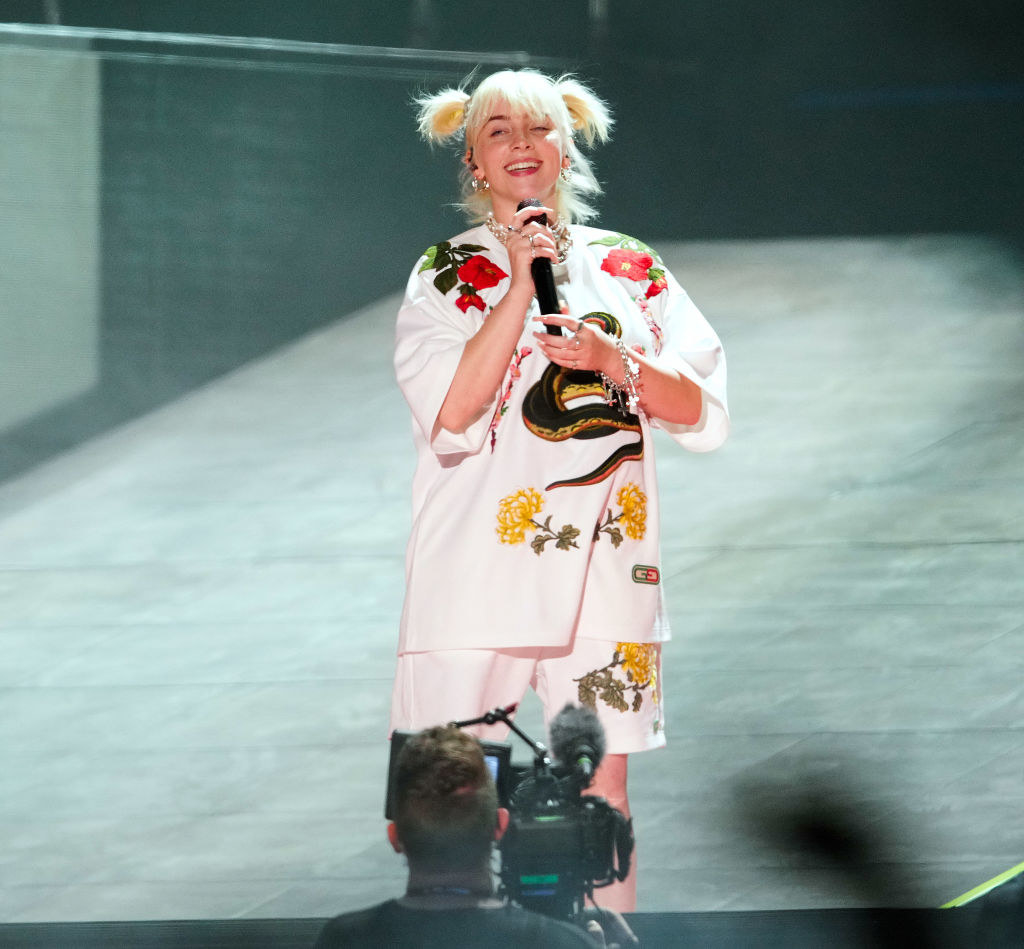 It's unclear whether or not the design goes farther down Billie's arm, but it does make me wonder whether she'll be staying with the fantasy theme for future ink.