Happy Super Bowl! Although I sat in front of the TV for an eternity* tonight, I couldn't tell you what the final score of the game was — but what I could tell you is that some of the star-studded attendees included none other than the Carter family.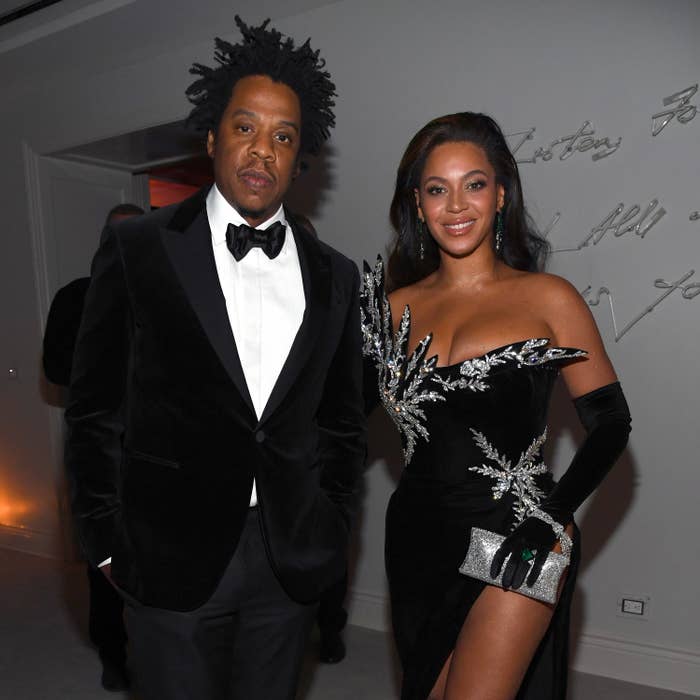 Yup, before the show, Jay-Z and Blue Ivy were hanging out. Perhaps unsurprising, given that Jay-Z's Roc Nation produced the halftime show, but a delight nonetheless!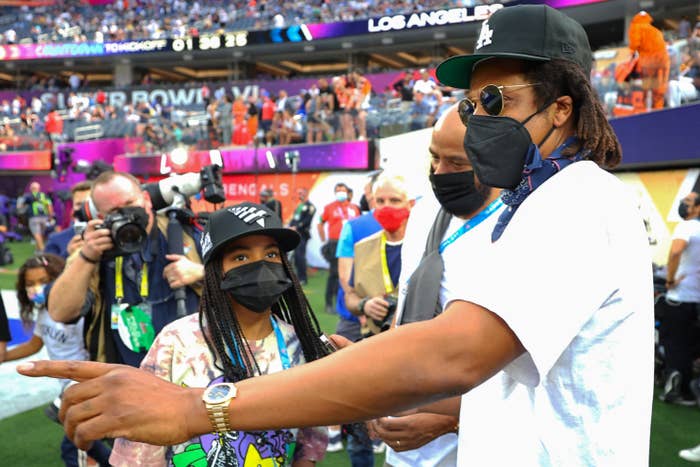 He even took a photo of Blue Ivy...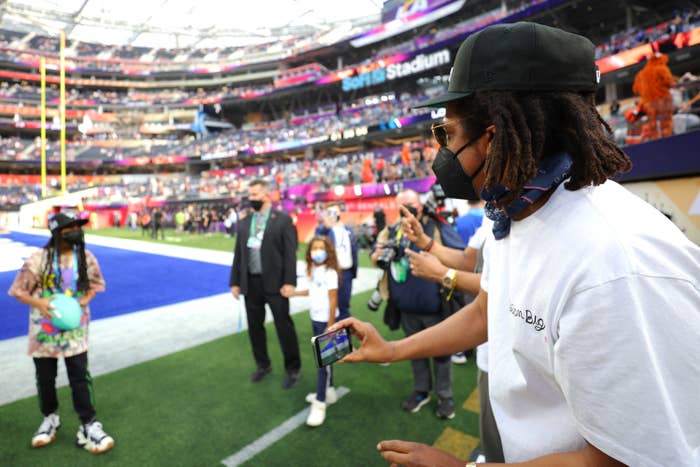 Nay, multiple photos...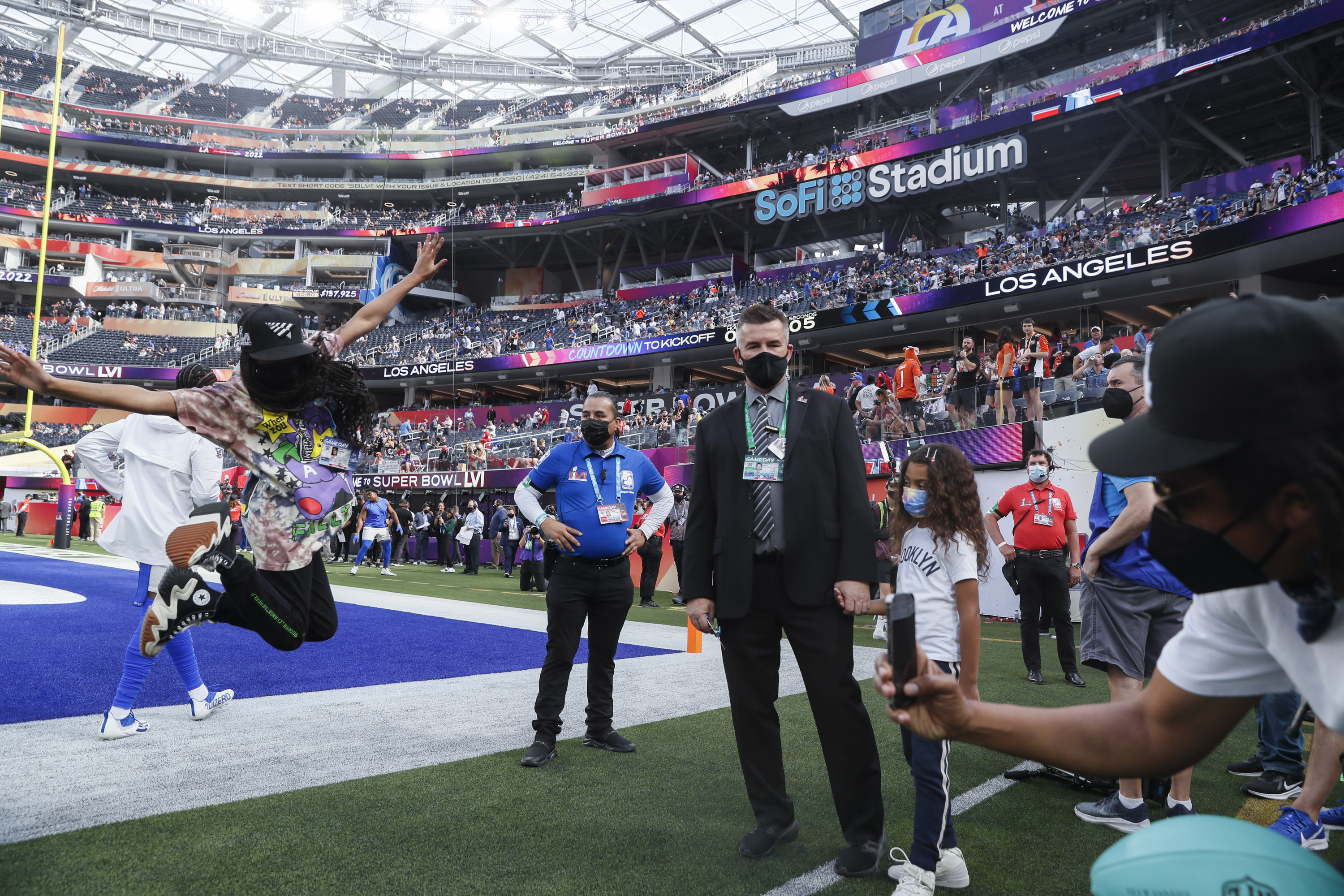 ...which she seemed to approve of.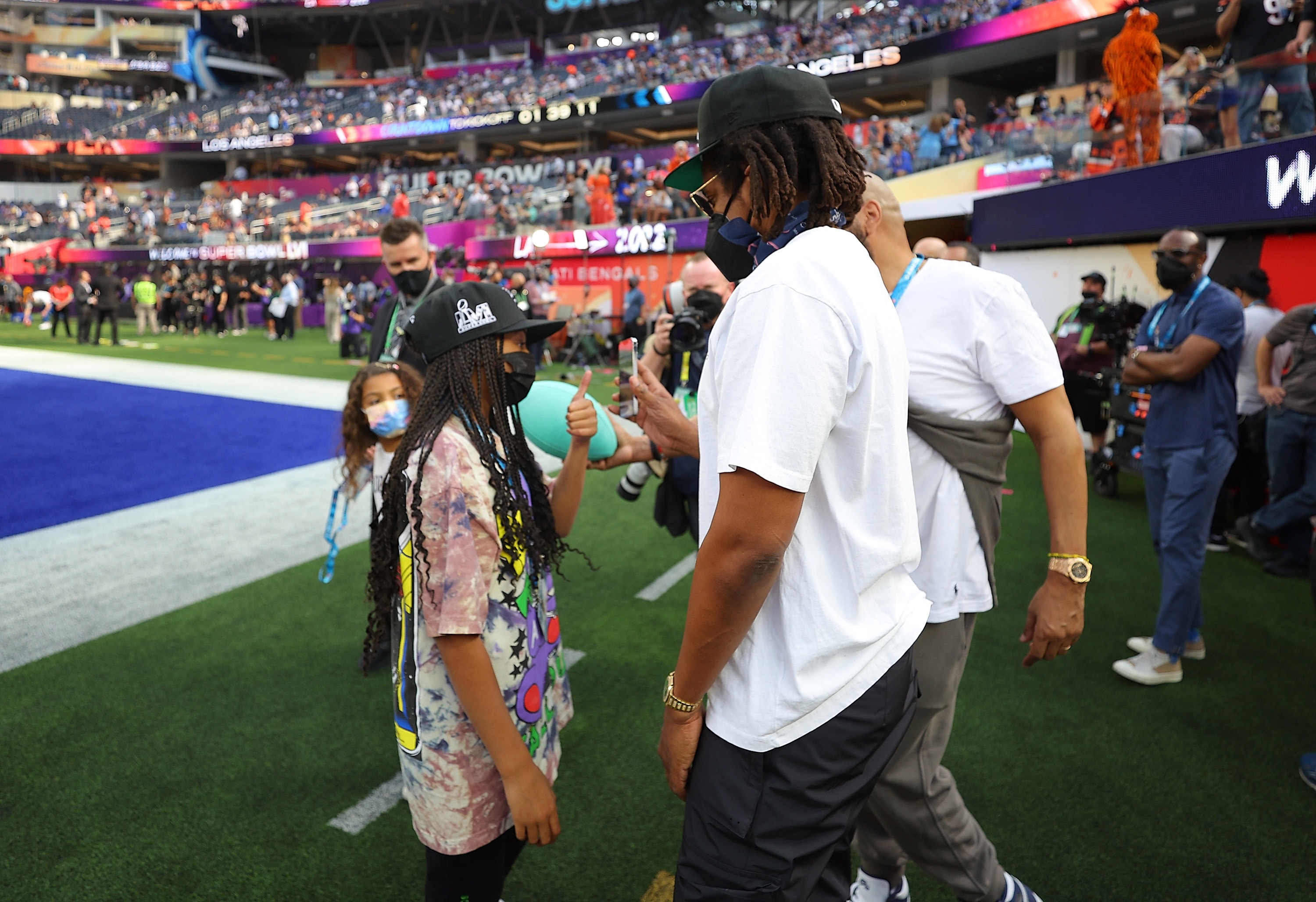 But that's not all! Bey herself appeared to also be in the crowd, and the two were vibing to the halftime show!
WHAT TALENT! It also looked like Kelly Rowland joined the group:
Oh, to be a fly on the wall in the famous person section: