Content warning: Discussion of abuse, rape, suicide, and addiction.
Armie Hammer has directly addressed the allegations of abuse and rape against him for the first time in a new interview.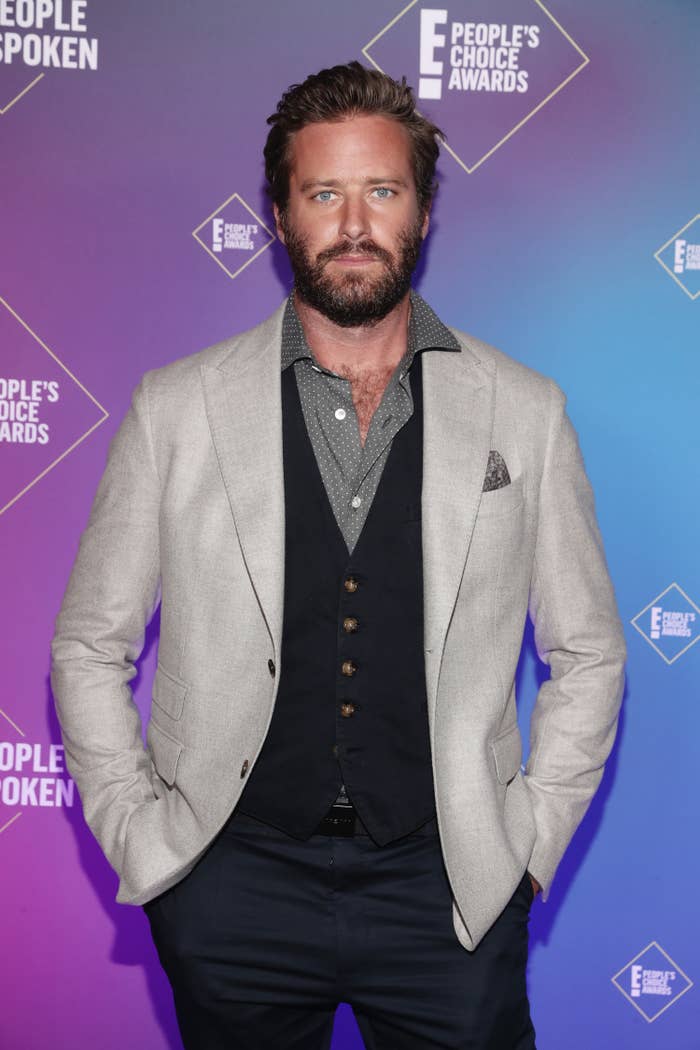 Back in early 2021, after anonymous messages were leaked that purportedly showed graphic and violent DMs from Hammer, his ex, Courtney Vucekovich, told Page Six about his "scary" behavior: "He did some things with me that I wasn't comfortable with," she recalled. "For God knows what reason, he convinced me that these things were OK and he put me in some dangerous situations where I was not OK, where he was heavily drinking, and I wasn't drinking that way and it scared me. I didn't feel comfortable."
Another one of Hammer's exes, Paige Lorenze, then came forward with a disturbing account of Hammer carving an "A" into her and said, "His actions and behavior are dangerous and emotionally and psychologically damaging. He is saying people are kink-shaming him and should not comment on his sex life, but BDSM is a smoke screen for him wanting to hurt women. You can be just as traumatized by consensual sex. It's unacceptable that he coerces women into agreeing to let him hurt them."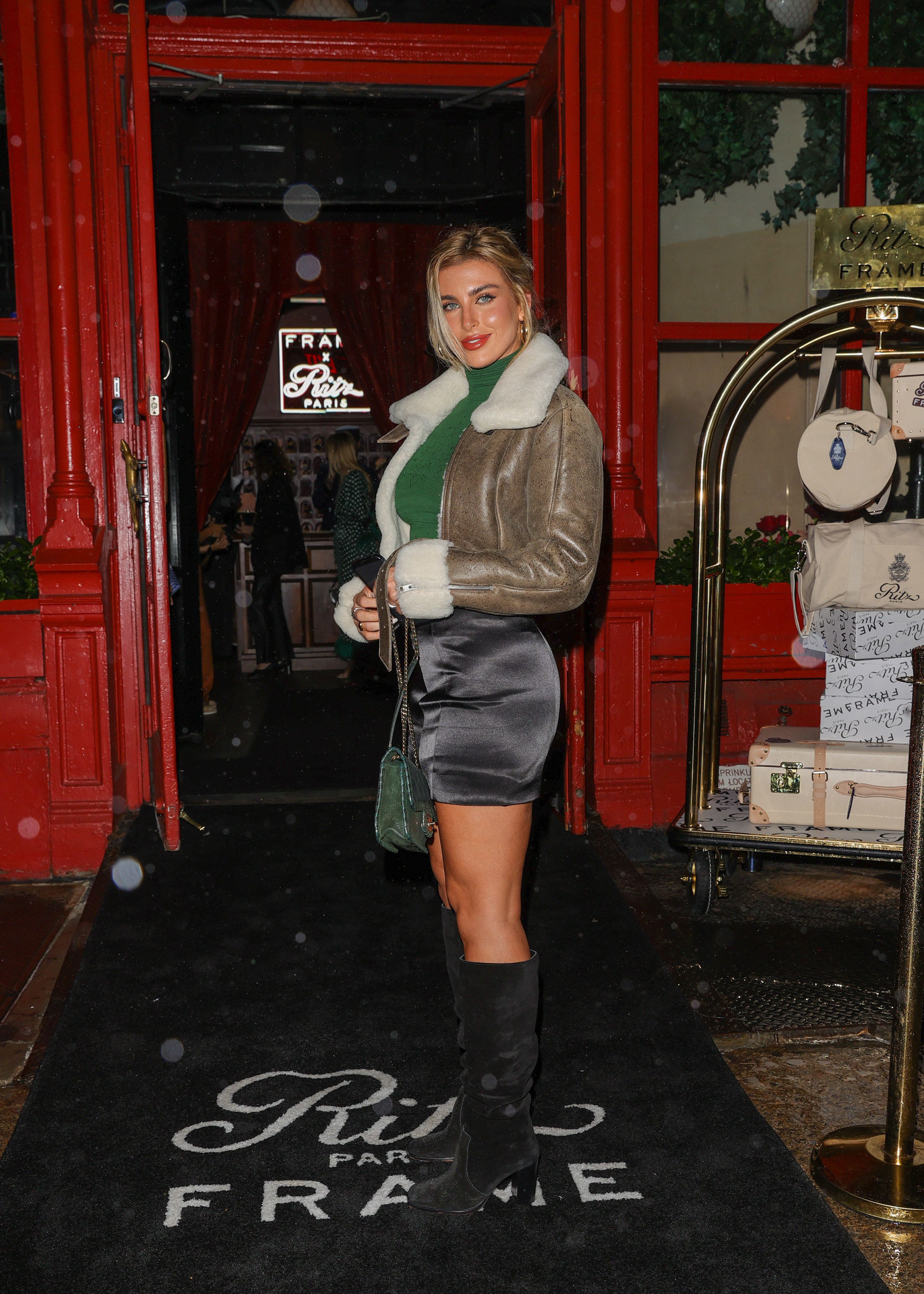 Hammer was then accused of rape by a woman named Effie, who said, "On April 24, 2017, Armie Hammer violently raped me for over four hours in Los Angeles, during which he repeatedly slapped my head against a wall, bruising my face. He also committed other acts of violence against me, to which I did not consent." Hammer has denied all accusations throughout this.
In a new interview with Air Mail, Hammer claimed that his interest in BDSM emerged after a youth pastor at his church sexually abused him when he was 13. "What that did for me was it introduced sexuality into my life in a way that it was completely out of my control," he said. "I was powerless in the situation. I had no agency in the situation. My interests then went to: I want to have control in the situation, sexually."
Hammer further denied raping Effie, saying, "This alleged rape was a scene that was her idea. She planned all of the details out, all the way down to what Starbucks I would see her at, how I would follow her home, how her front door would be open and unlocked and I would come in, and we would engage in what is called a 'consensual non-consent scene,' CNC." Indeed, he insisted that he has "never thrust [BDSM] on someone unexpectedly. Never."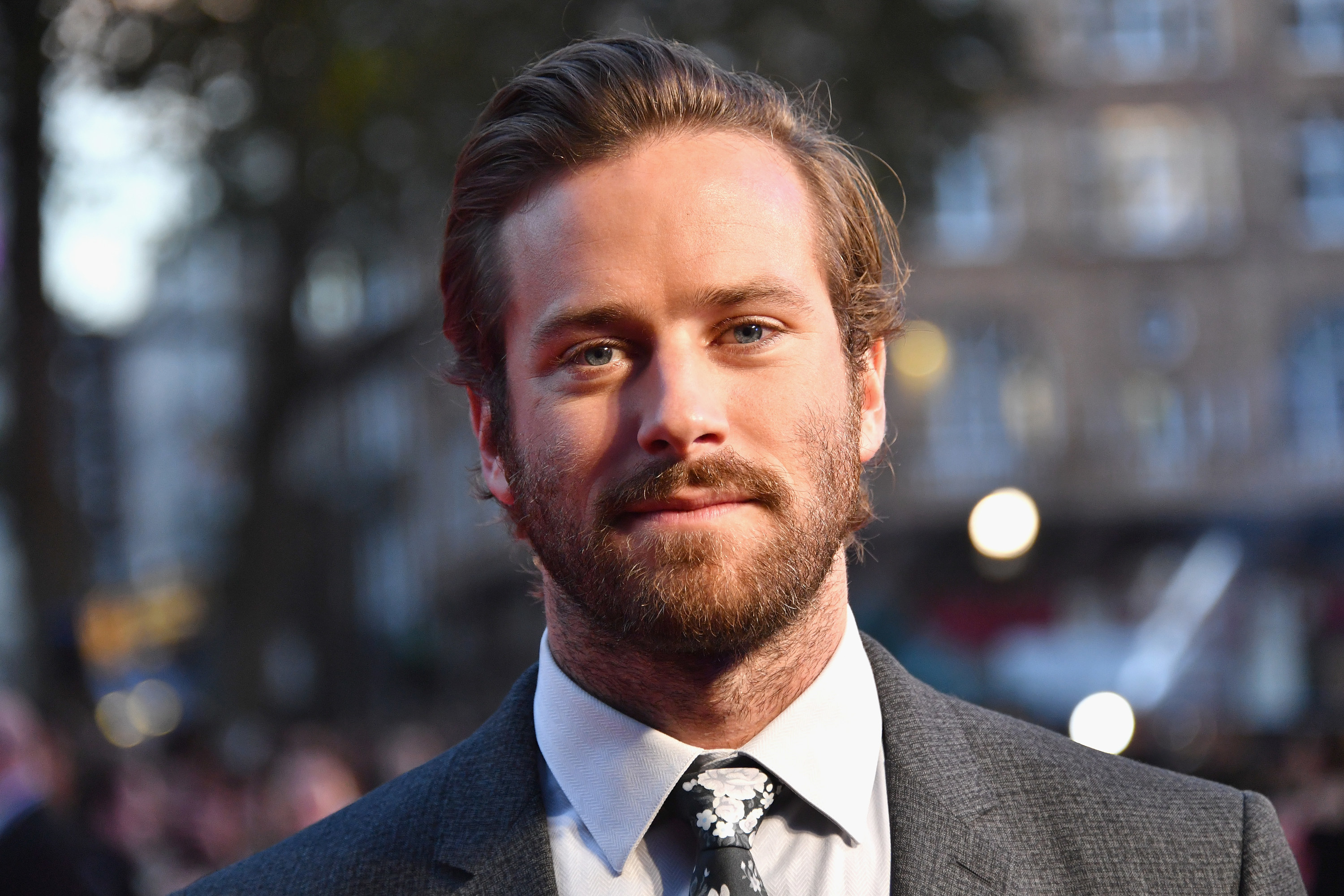 Hammer simultaneously maintained he never had non-consensual sex while admitting that he was "one million percent" emotionally abusive towards Courtney and Paige. "I would have these younger women in their mid-20s, and I'm in my 30s. I was a successful actor at the time. They could have been happy to just be with me and would have said yes to things that maybe they wouldn't have said yes to on their own. That's an imbalance of power in the situation," he explained.
"I had a very intense and extreme lifestyle," he continued, "and I would scoop up these women, bring them into it — into this whirlwind of travel and sex and drugs and big emotions flying around — and then as soon as I was done, I'd just drop them off and move on to the next woman, leaving that woman feeling abandoned or used."
"I'm here to own my mistakes, take accountability for the fact that I was an asshole, that I was selfish, that I used people to make me feel better, and when I was done, moved on. And treated people more poorly than they should have been treated."
Indeed, while Hammer said in the interview that he is now sober — and has found purpose helping another addict where he will "move in with him and live with him, get him on a healthy routine, get him into a good schedule of [recovery] meetings, take him to the gym, cook healthy food for him" — he does not acknowledge how being under the influence of drugs and alcohol may have impacted his ability to get consent.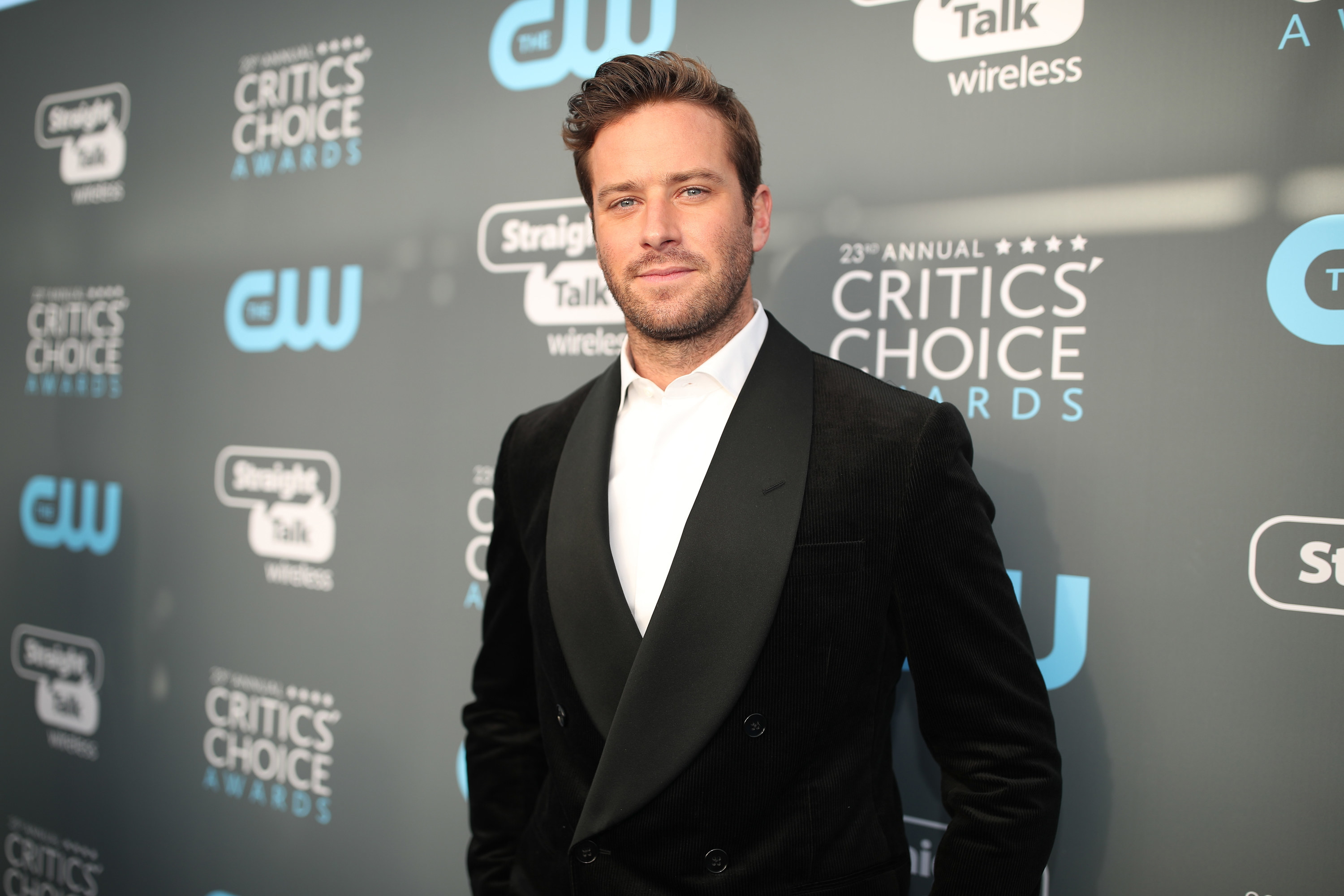 Hammer also said that the allegations led to him contemplating suicide. "I just walked out into the ocean and swam out as far as I could and hoped that either I drowned, or was hit by a boat, or eaten by a shark," he said. "Then I realized that my kids were still on shore, and that I couldn't do that to my kids."
Hammer further evoked Robert Downey Jr., who allegedly financially supported him last summer, "There are examples everywhere, Robert being one of them, of people who went through those things and found redemption through a new path. And that, I feel like, is what's missing in this cancel-culture, woke-mob business. The minute anyone does anything wrong, they're thrown away. There's no chance for rehabilitation. There's no chance for redemption. Someone makes a mistake, and we throw them away like a broken disposable camera. Robert and others are examples of what it looks like for a human being to experience pain and then growth. And that aspect of it is something that I aspire to."
You can read the full interview here.
The National Suicide Prevention Lifeline is 1-800-273-8255. Other international suicide helplines can be found at befrienders.org. The Trevor Project, which provides help and suicide-prevention resources for LGBTQ youth, is 1-866-488-7386. You can also text TALK to 741741 for free, anonymous 24/7 crisis support in the US and UK from the Crisis Text Line.
If you or someone you know is in immediate danger as a result of domestic violence, call 911. For anonymous, confidential help, you can call the 24/7 National Domestic Violence Hotline at 1-800-799-7233 (SAFE) or chat with an advocate via the website.

If you or someone you know has experienced sexual assault, you can call the National Sexual Assault Hotline at 1-800-656-HOPE, which routes the caller to their nearest sexual assault service provider. You can also search for your local center here.

If you are concerned that a child is experiencing or may be in danger of abuse, you can call or text the National Child Abuse Hotline at 1-800-422-2253 (4.A.CHILD); service can be provided in over 140 languages.

If you or someone you know is struggling with substance abuse, you can call SAMHSA's National Helpline at 1-800-662-HELP (4357) and find more resources here.