Joining AOC were people like Jagmeet Singh, leader of Canada's New Democratic Party, and it's safe to say it was a hoot.
As the stream went on for a cool six hours, here are just some of AOC's best moments:
1.
First, when she asked her fellow ghosts to unionize: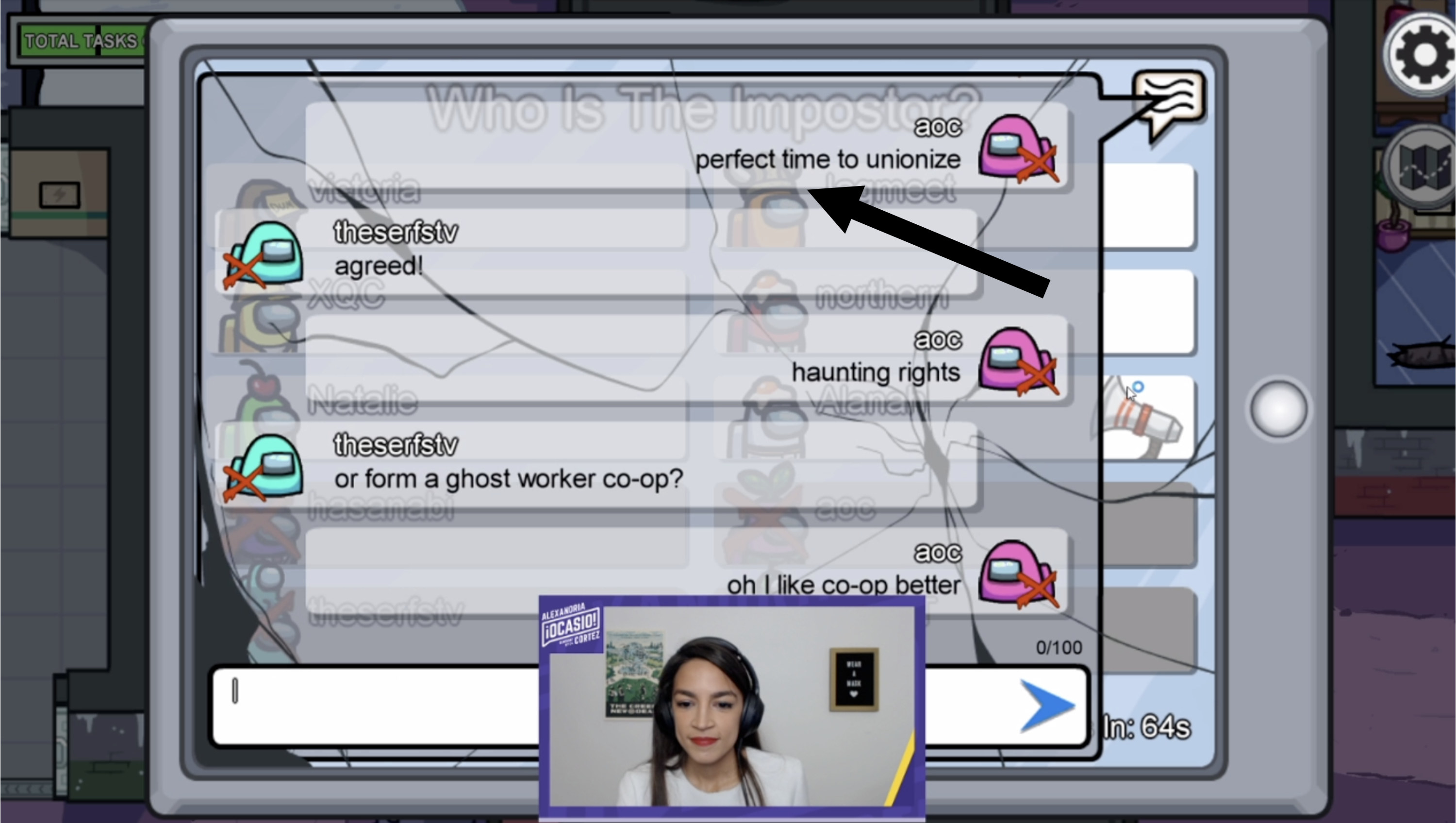 3.
When she was very impressed by the amount of money Canada was able to give people: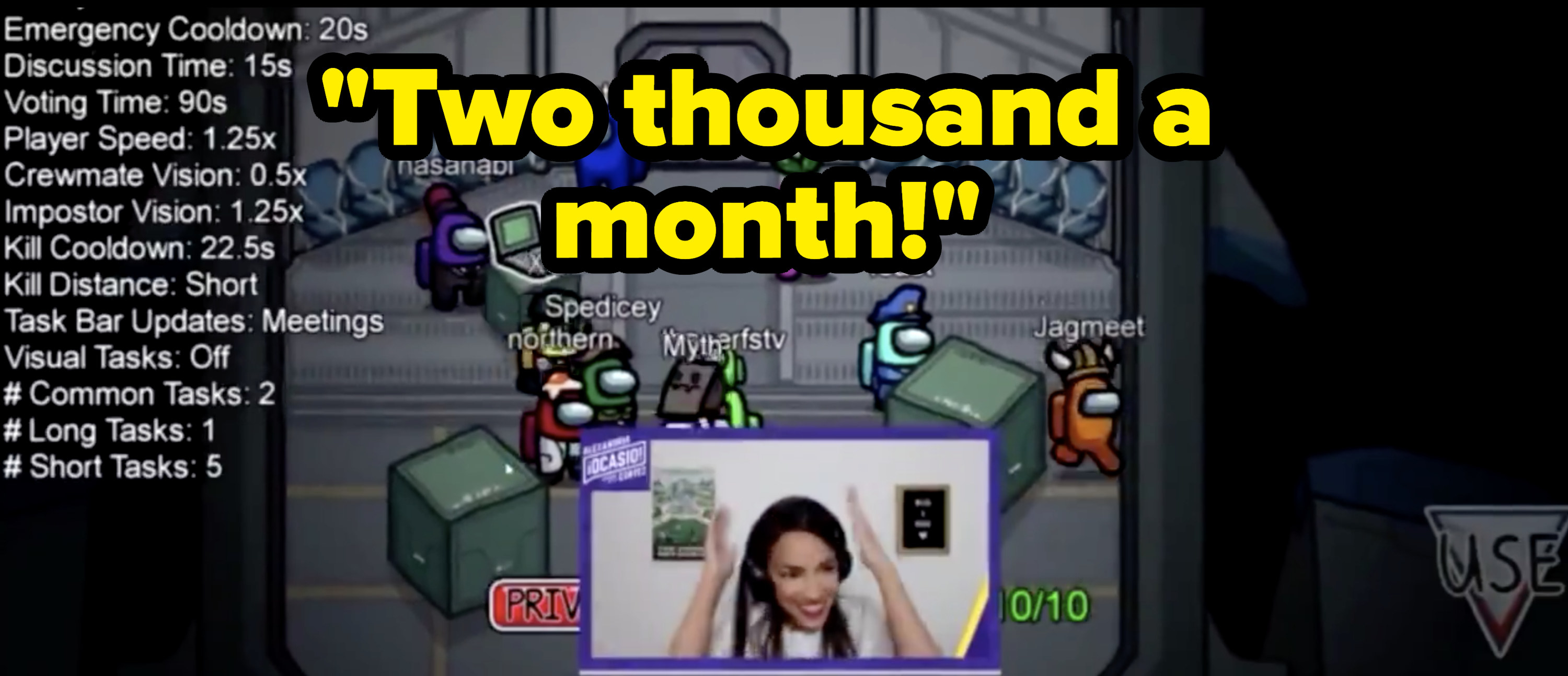 4.
When she started a "ghost party :)":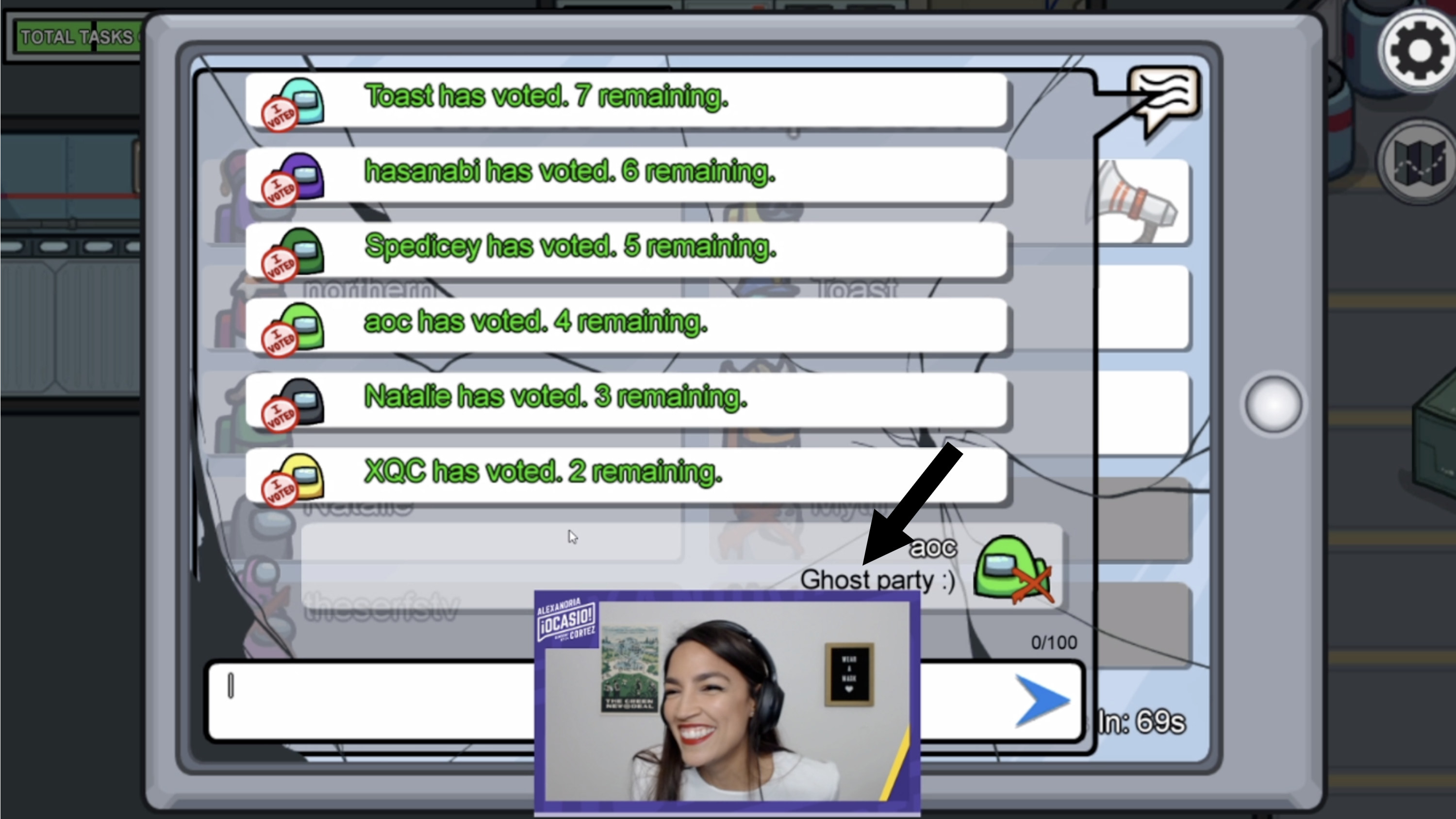 5.
When she didn't quite get the knack of being an Impostor: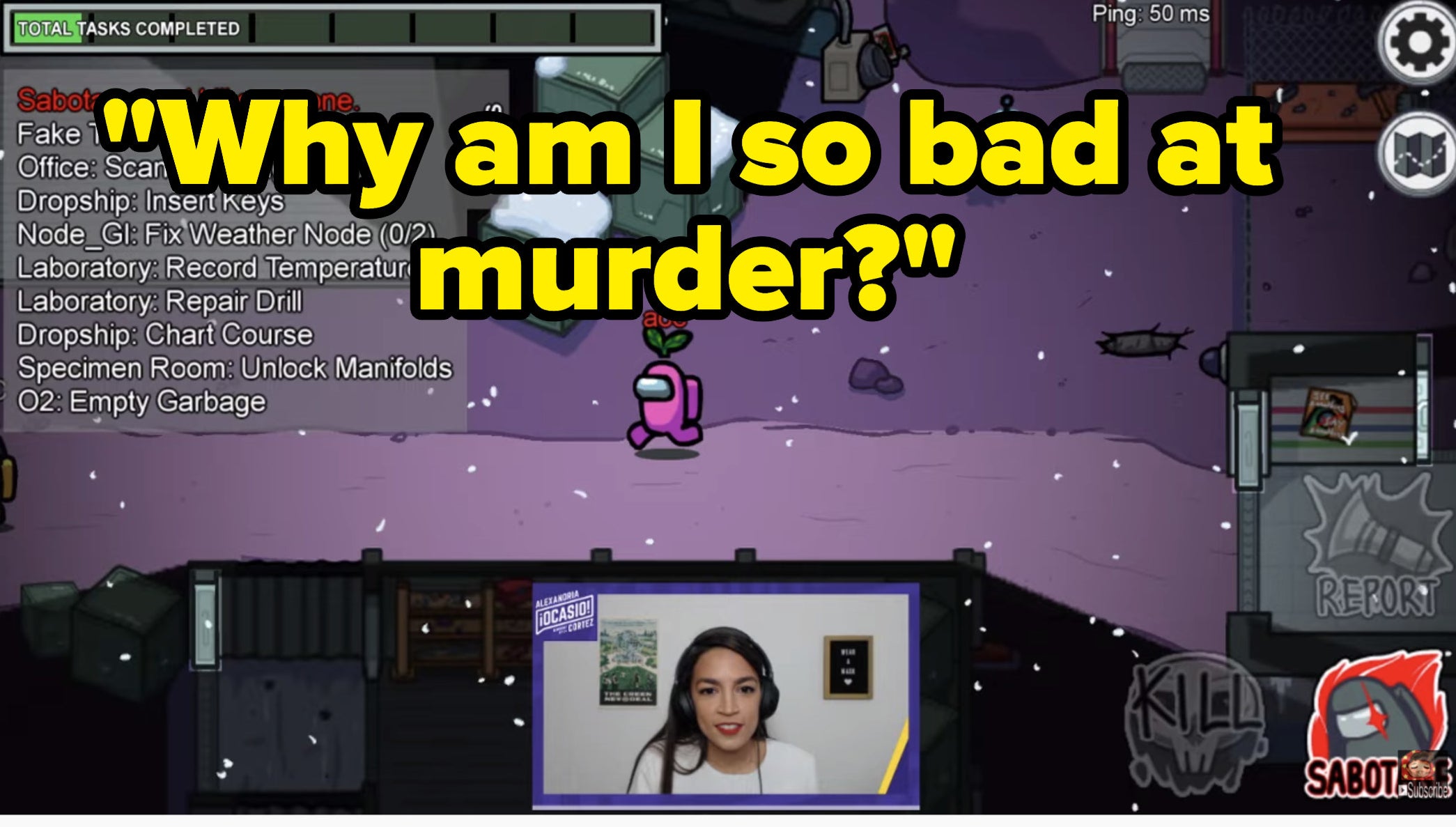 6.
But then was very passionate in insisting it wasn't her: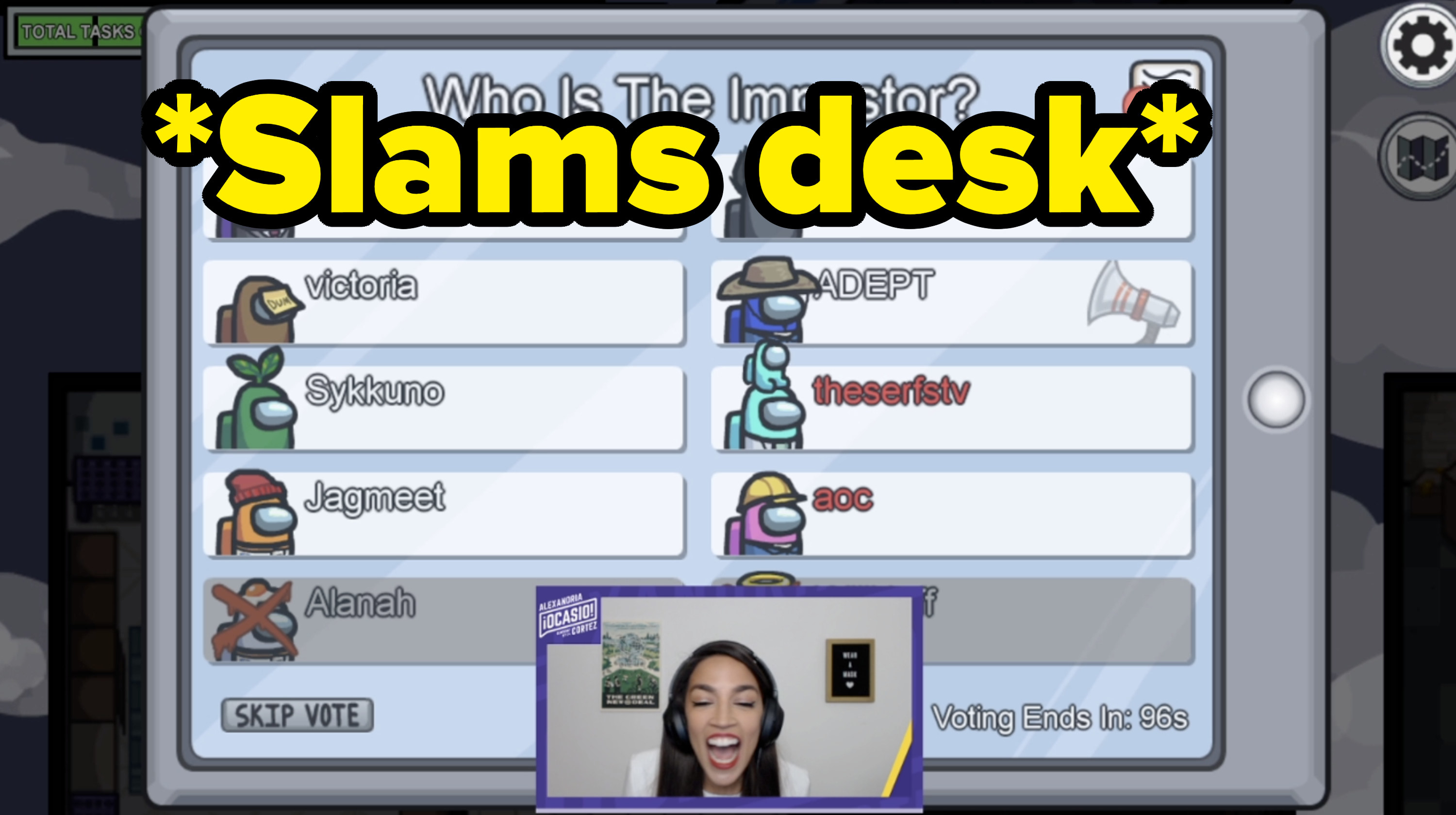 7.
When she put on her best low voice to do an impression of fellow streamer, Corpse Husband: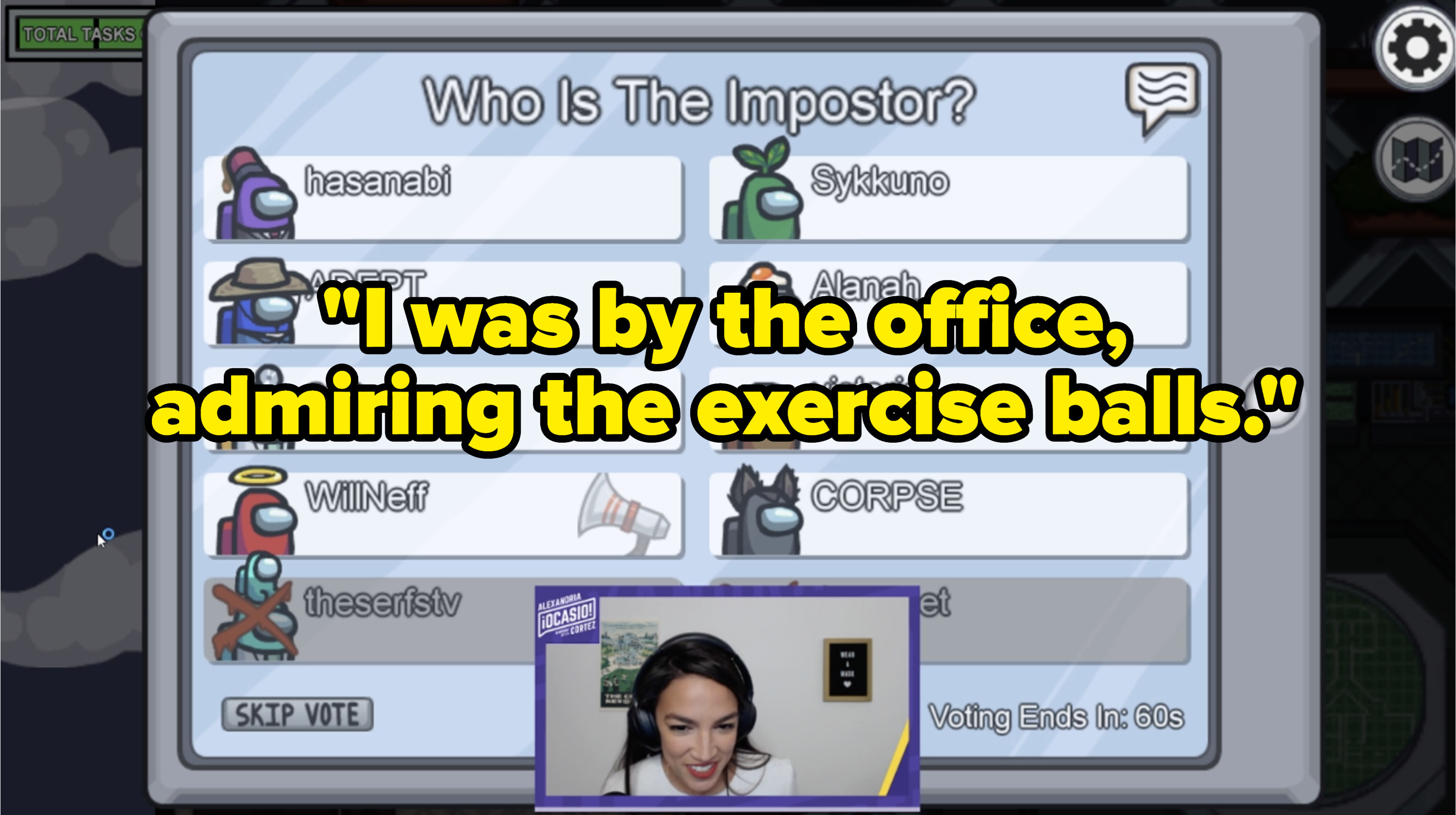 9.
When she and Jagmeet won and she was incredibly hyped: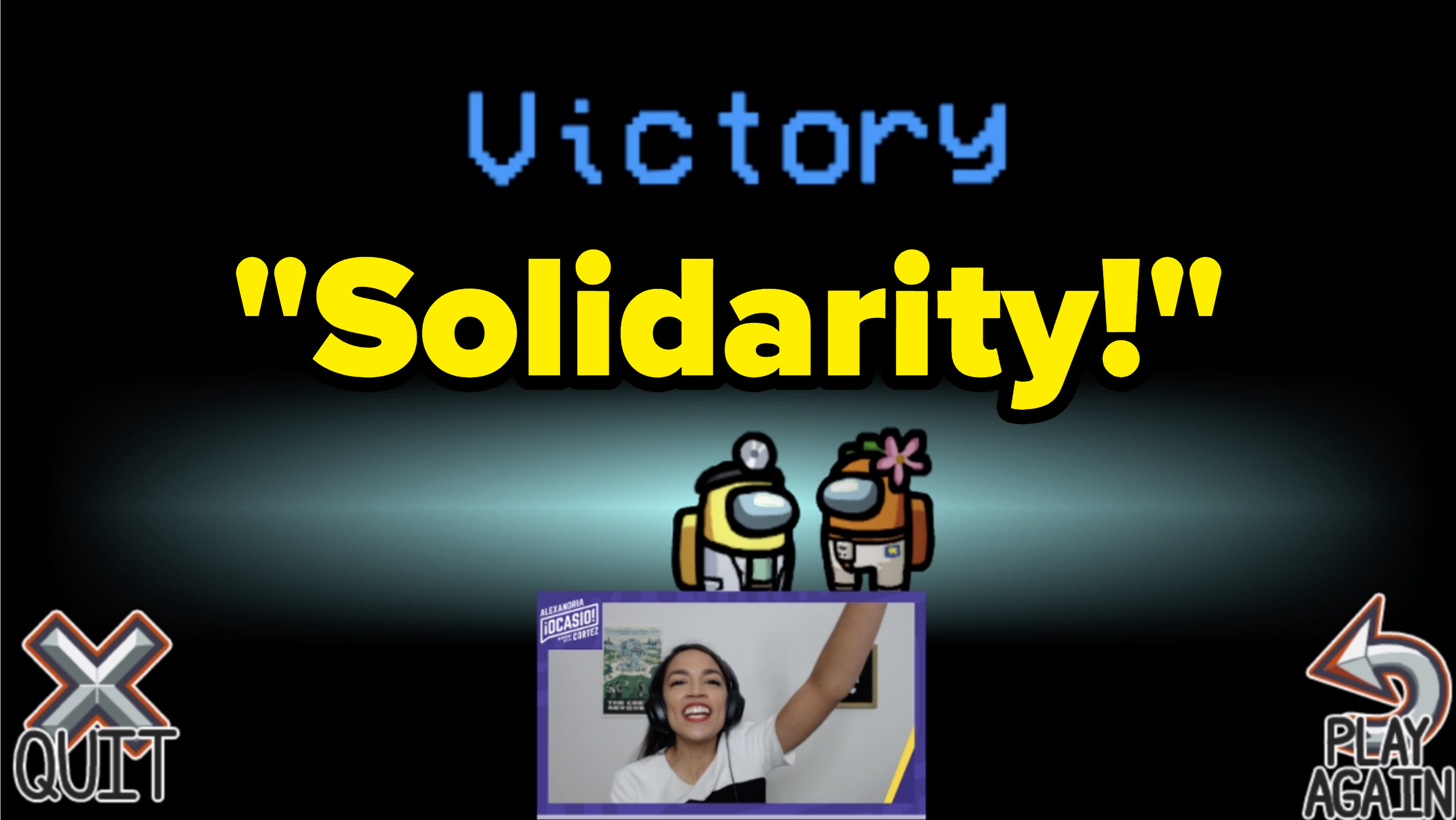 10.
When she accidentally said that she was "sadly" not single: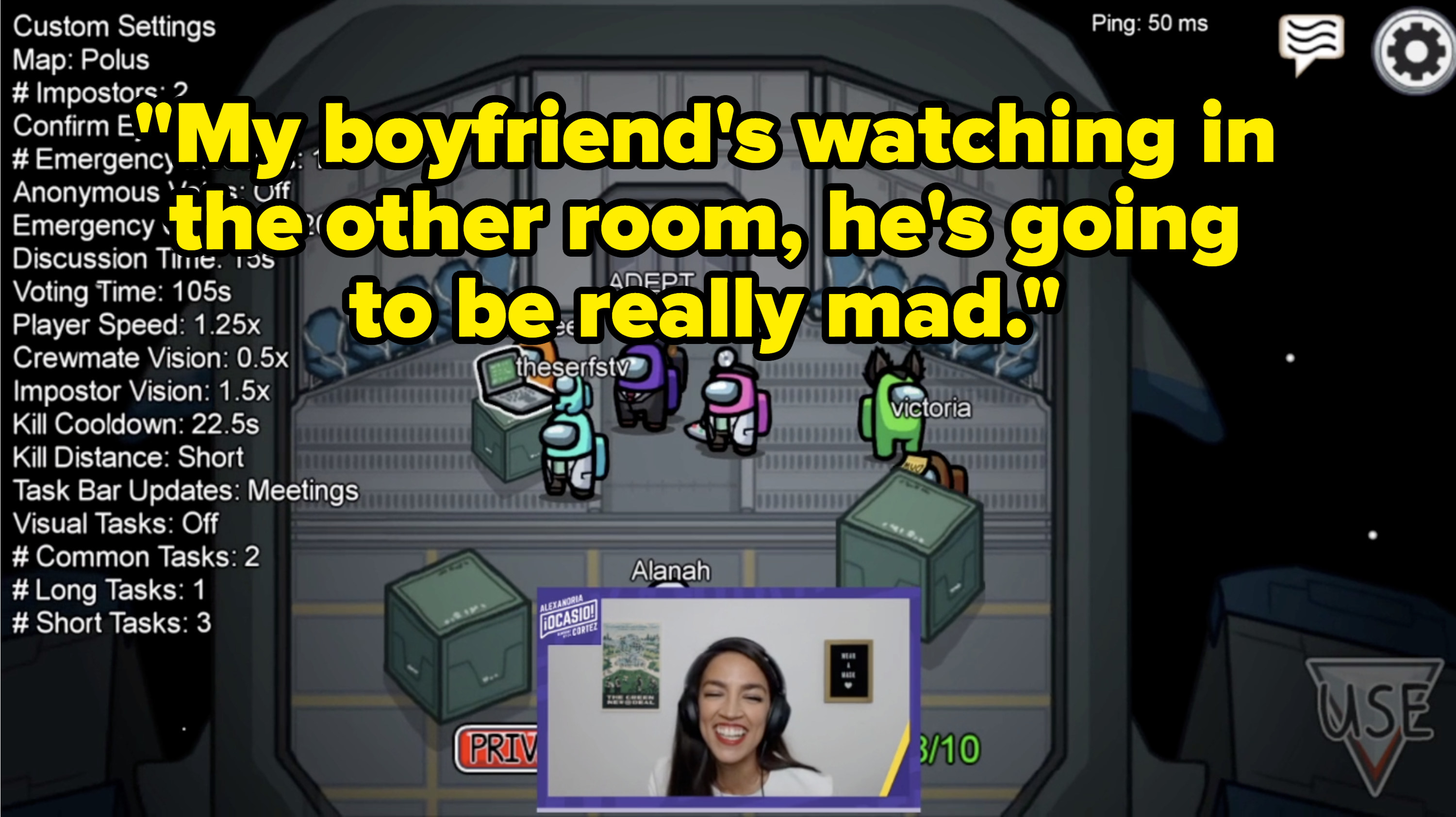 11.
When she called out Canada: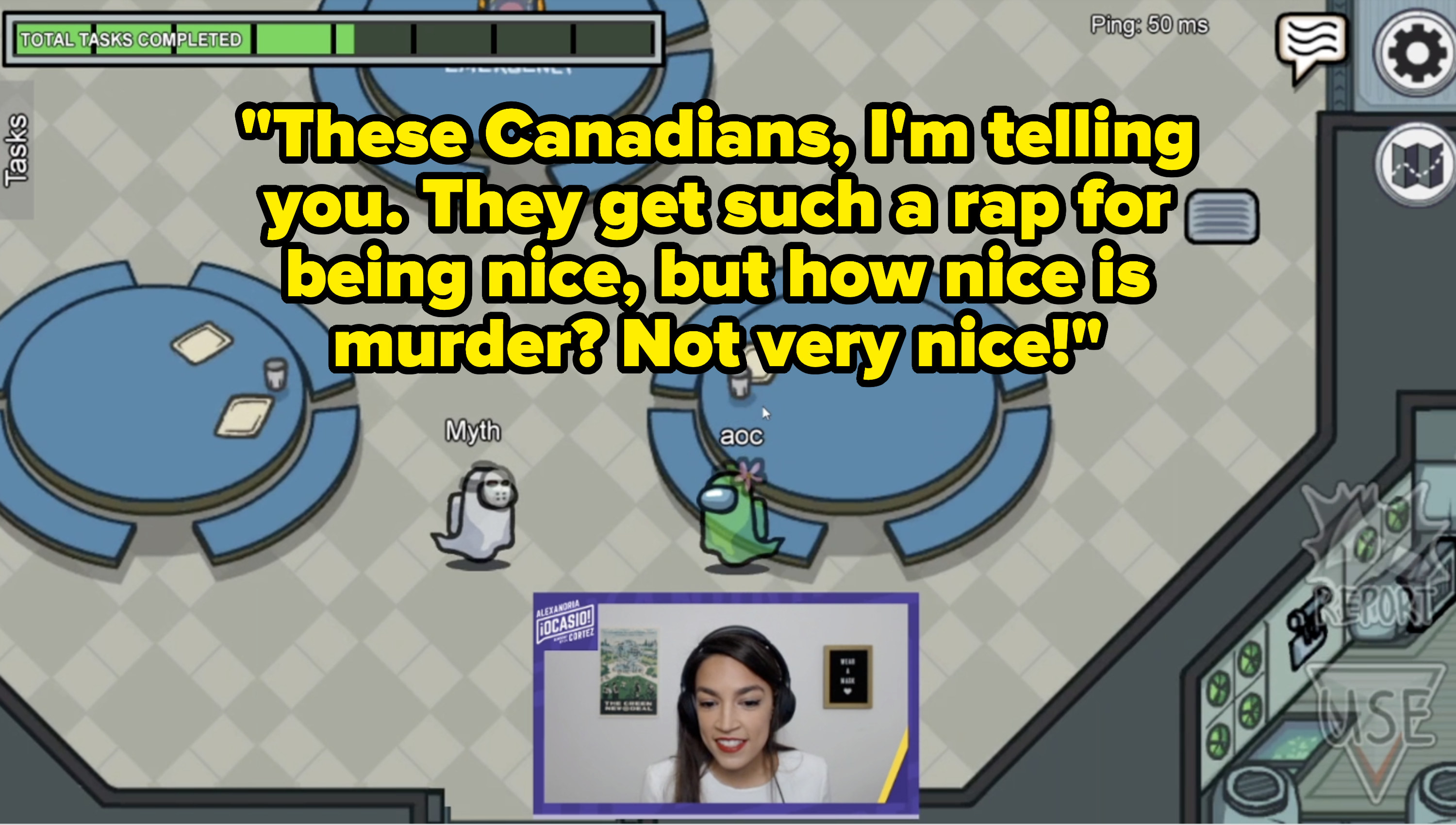 12.
When she explained that her dad chose her name after a pact between her parents, where he was able to pick the name if she was a girl: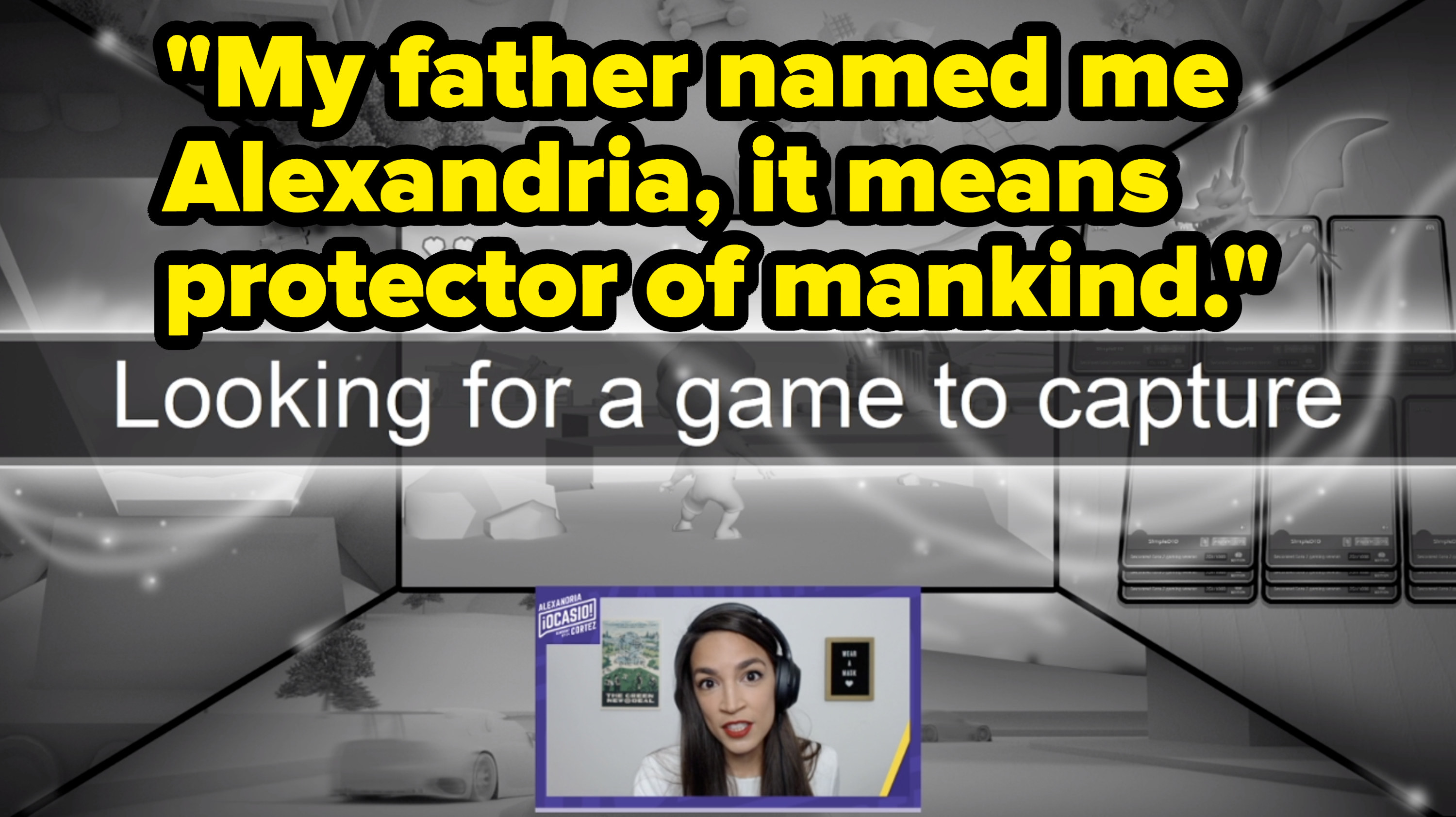 13.
When she got involved in a discussion over whether pizza counts as a sandwich: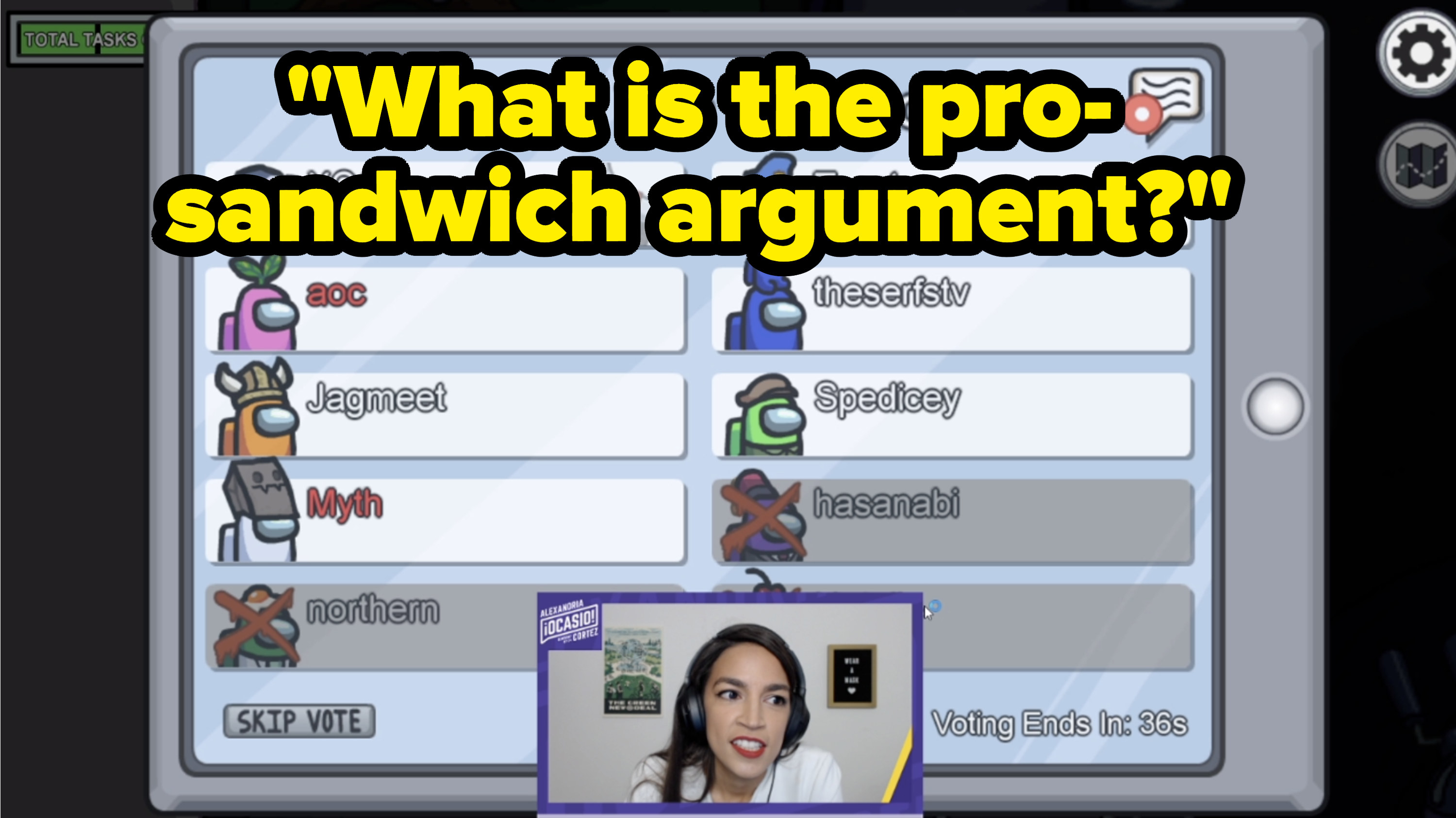 14.
When she was all about diplomacy: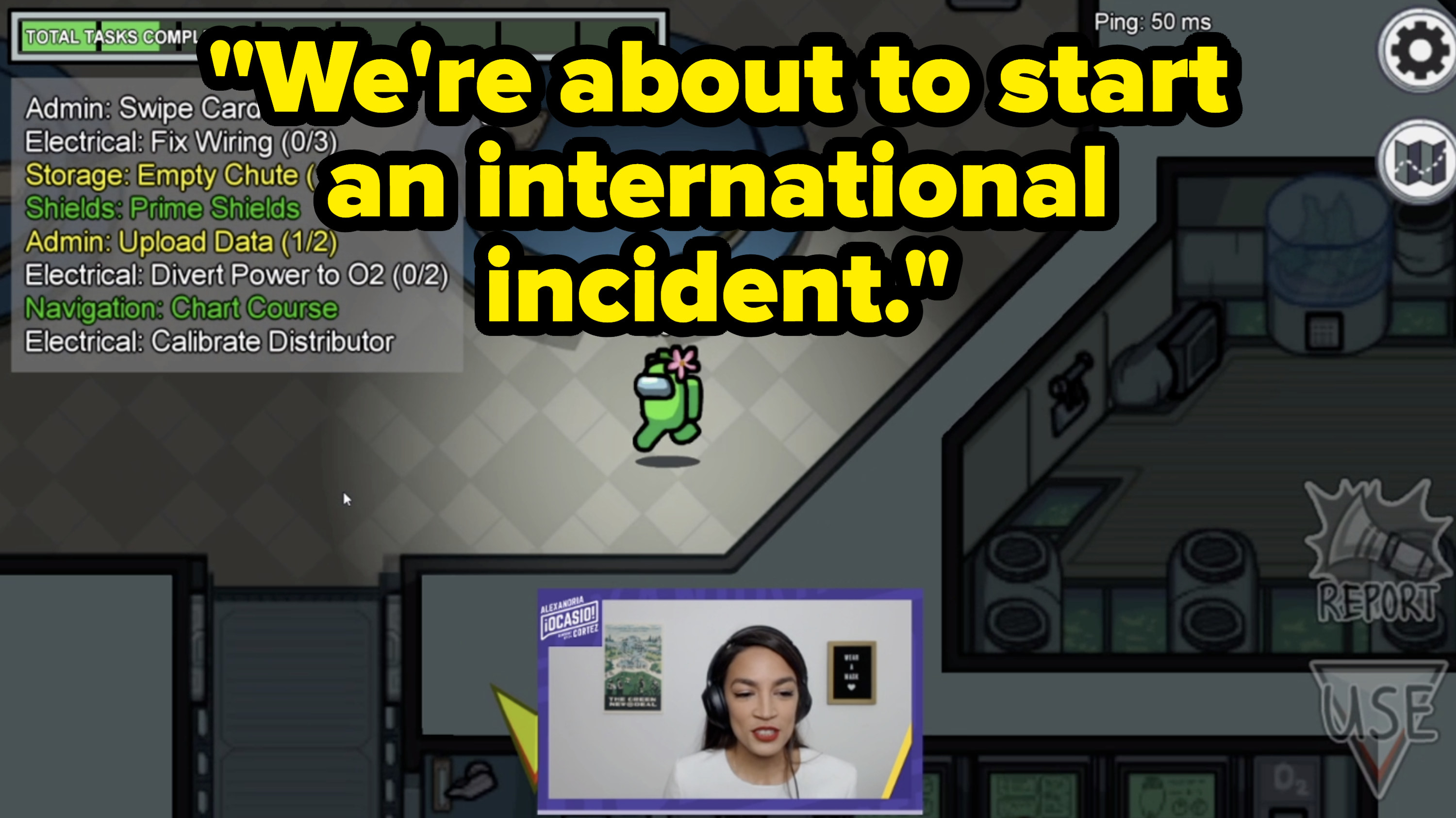 15.
When she had the perfect response to Trump saying that the economy's recovery would be V-shaped: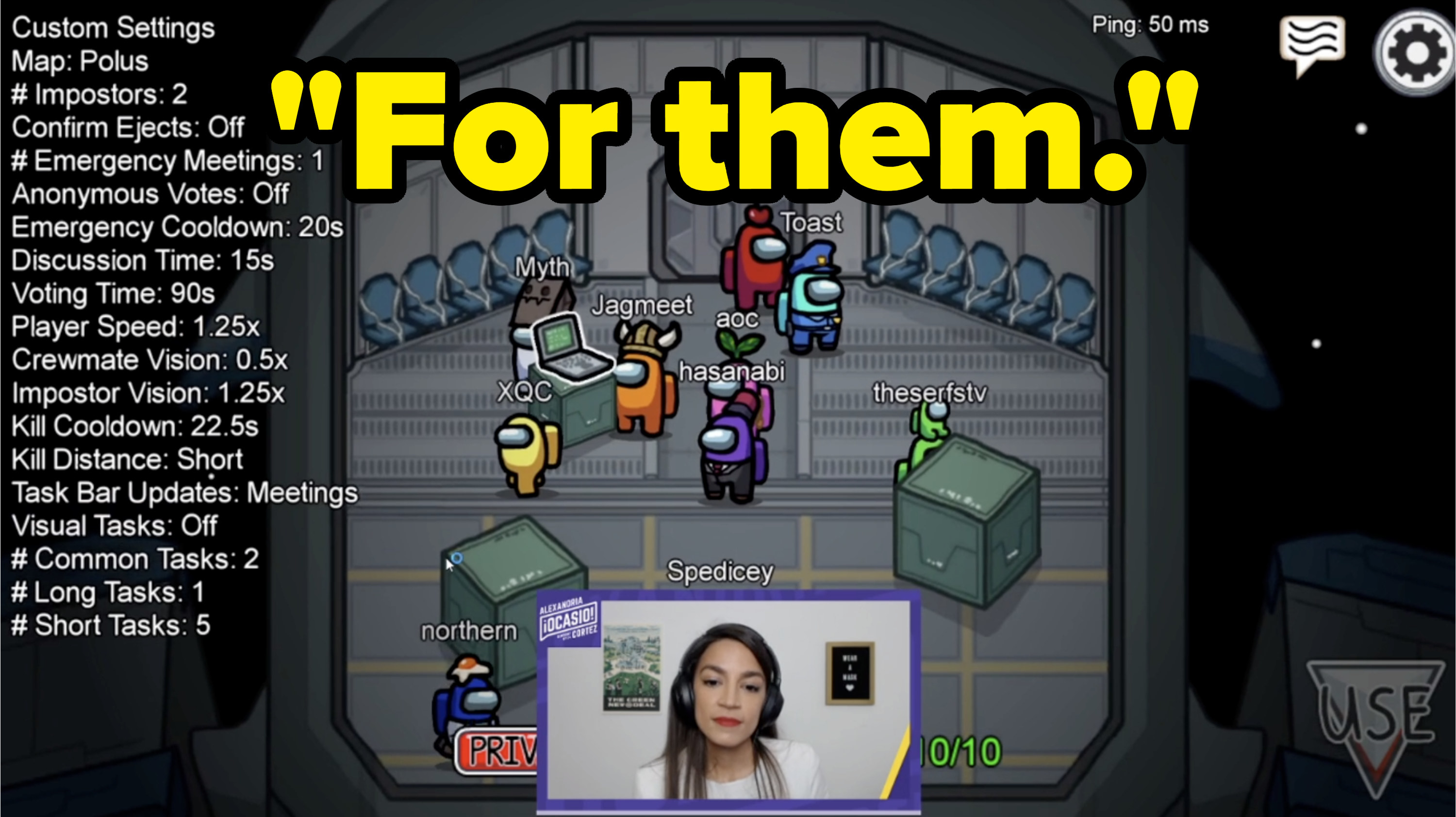 16.
When the stream raised over $200,000.
17.
And, finally, when she said she'd do it all again.