For context, Blonde is based on the novel by Joyce Carol Oates and (in the words of Netflix's synopsis) follows Marilyn's life "from her volatile childhood as Norma Jeane, through her rise to stardom and romantic entanglements."
The movie has already raised eyebrows, as it's the first Netflix flick to get an NC-17 rating. Director Andrew Dominik previously said of the rating, "It's a demanding movie. If the audience doesn't like it, that's the fucking audience's problem. It's not running for public office. It's an NC-17 movie about Marilyn Monroe, it's kind of what you want, right? I want to go and see the NC-17 version of the Marilyn Monroe story."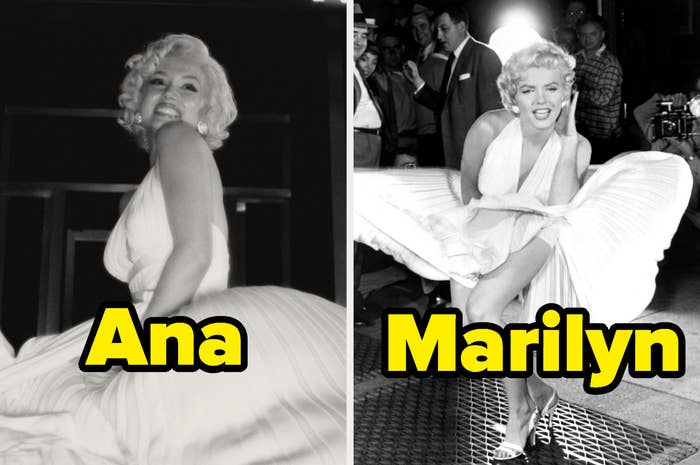 Preparations for Ana included "three and a half hours every day" in the makeup chair — including a bald cap to make the multiple blonde wigs look as realistic as possible.
"We worked on this film for hours, every single day for almost a year," Ana told Netflix Queue, alongside the release of new pics of her as Marilyn. "I read Joyce's novel, studied hundreds of photographs, videos, audio recordings, films — anything I could get my hands on. Every scene is inspired by an existing photograph. We'd pore over every detail in the photo and debate what was happening in it."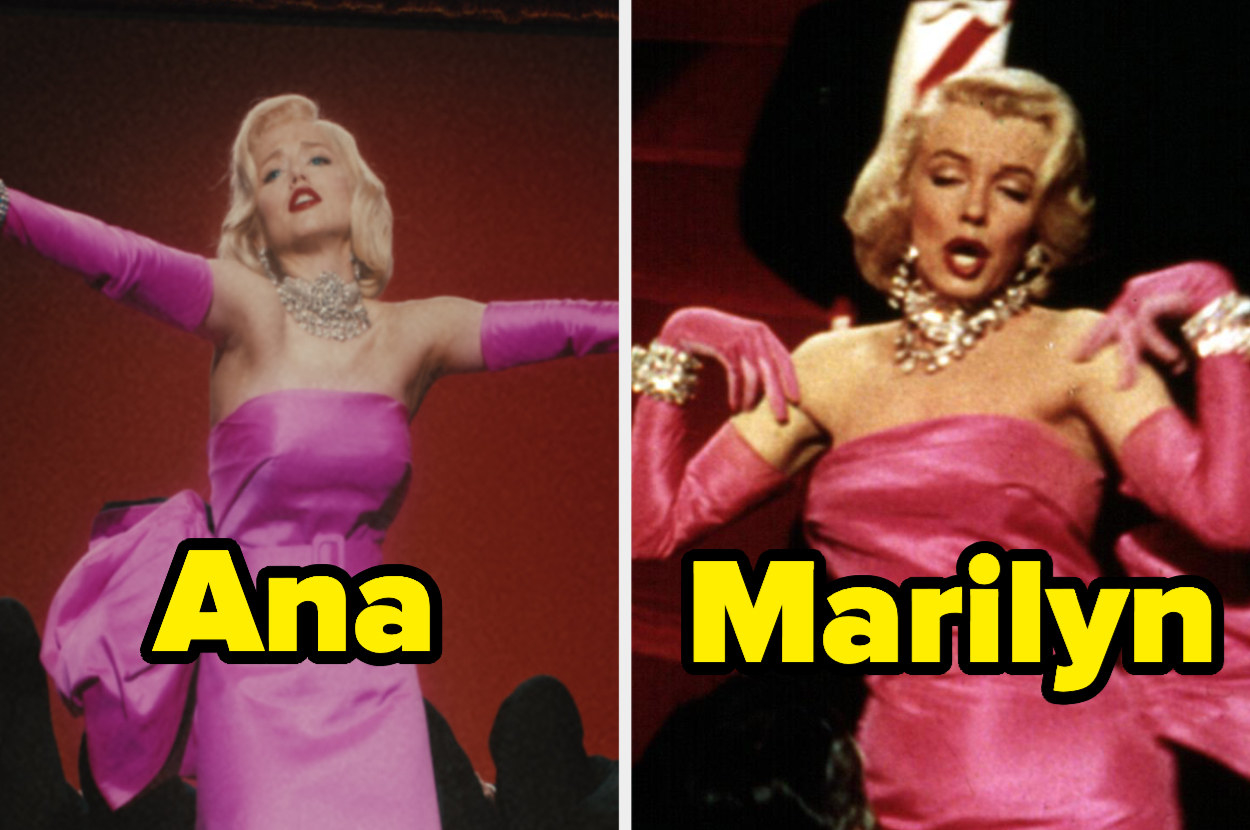 "The first question was always, 'What was Norma Jeane feeling here?' We wanted to tell the human side of her story. Fame is what made Marilyn the most visible person in the world, but it also made Norma the most invisible," she continued.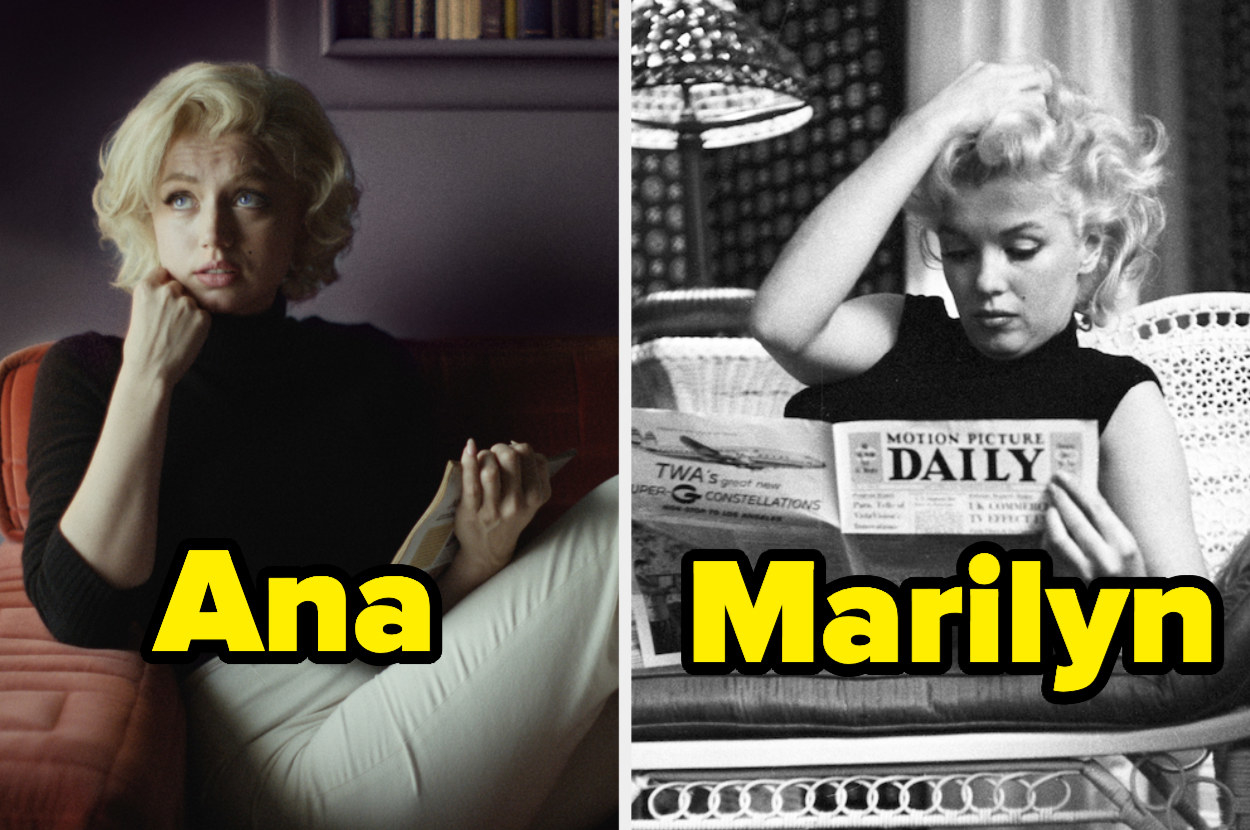 The teaser shows Ana as Marilyn crying, saying, "Please come. Don't abandon me," while a makeup artist reassures her, "She's coming."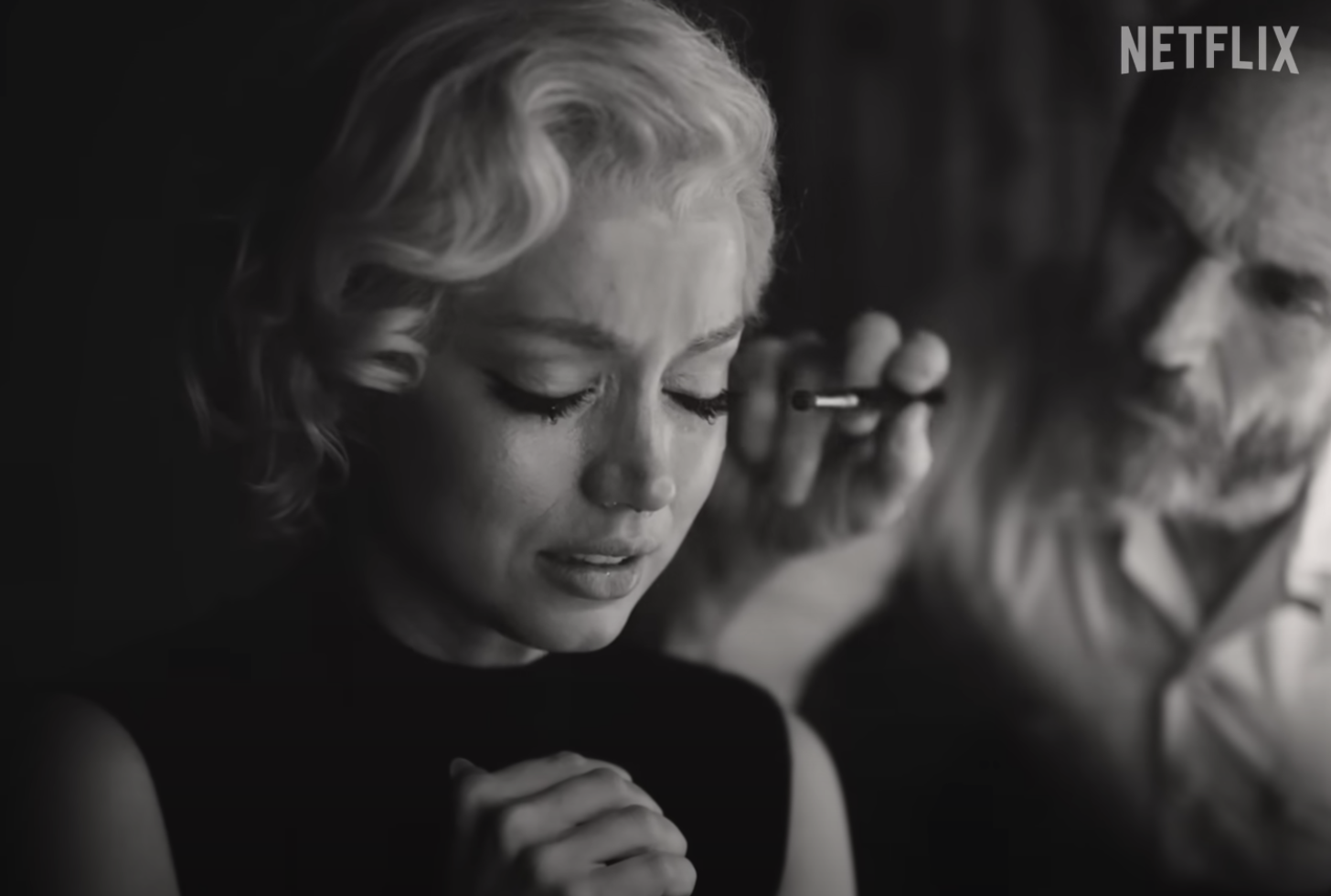 A slowed-down version of "Diamonds Are a Girl's Best Friend" then plays over a montage of Marilyn in the public eye — including her iconic Seven Year Itch dress, the Call Me Madam premiere, and her performance in Gentlemen Prefer Blondes.
In the montage, we also see Marilyn hounded by hoards of press as she looks visibly distressed.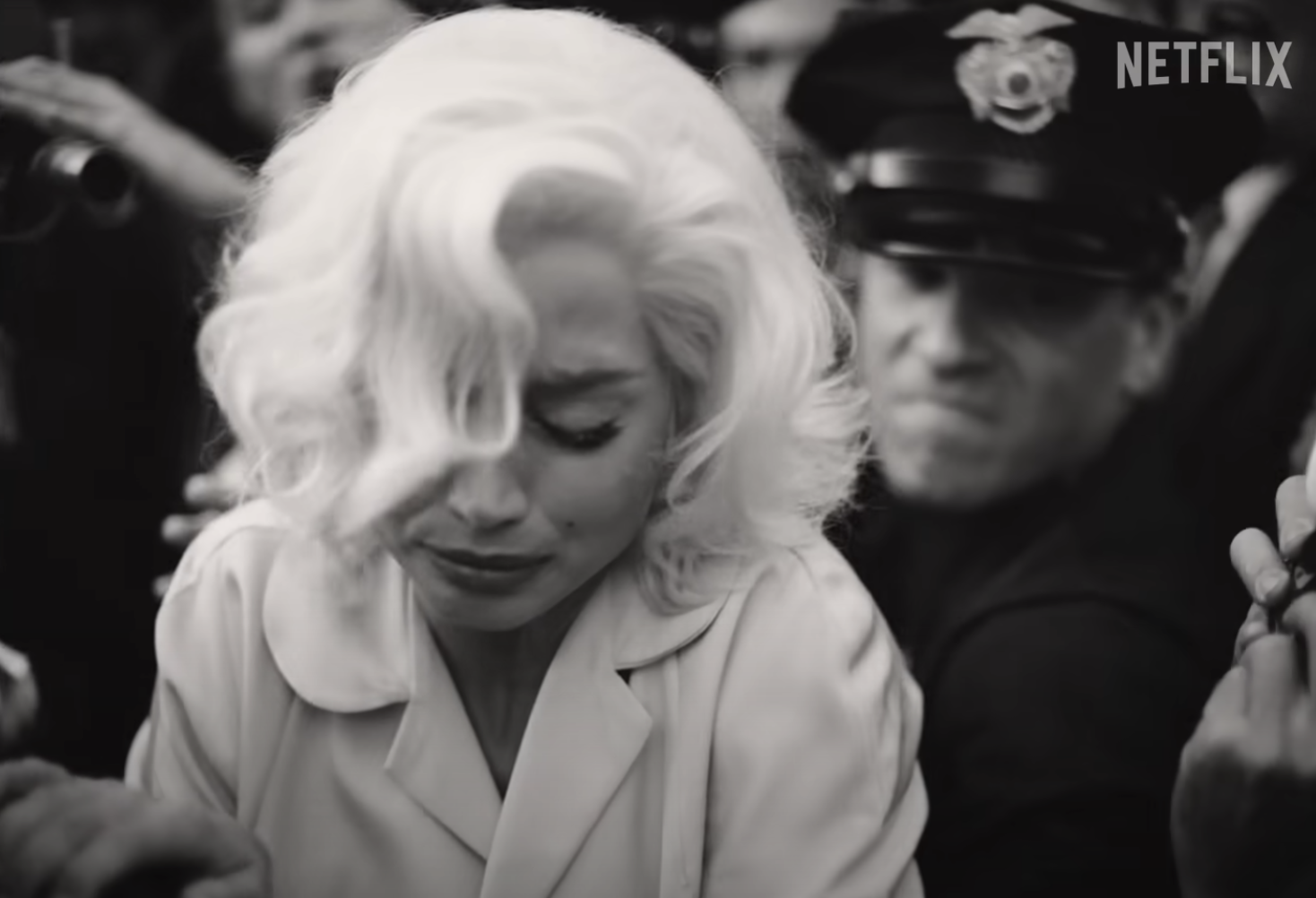 Finally, we see Marilyn smile in the mirror as the man once more says, "She's coming."
Blonde hits Netflix on Sept. 23.