The singer usually doesn't make public appearances a ton, but decided to bless us with a look that featured a bleached Vivienne Westwood coat last night.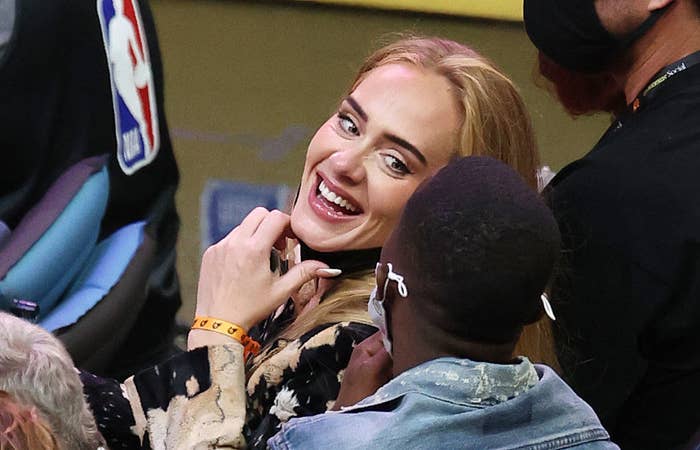 For one, I would just like to point out how unbelievably healthy her hair looks: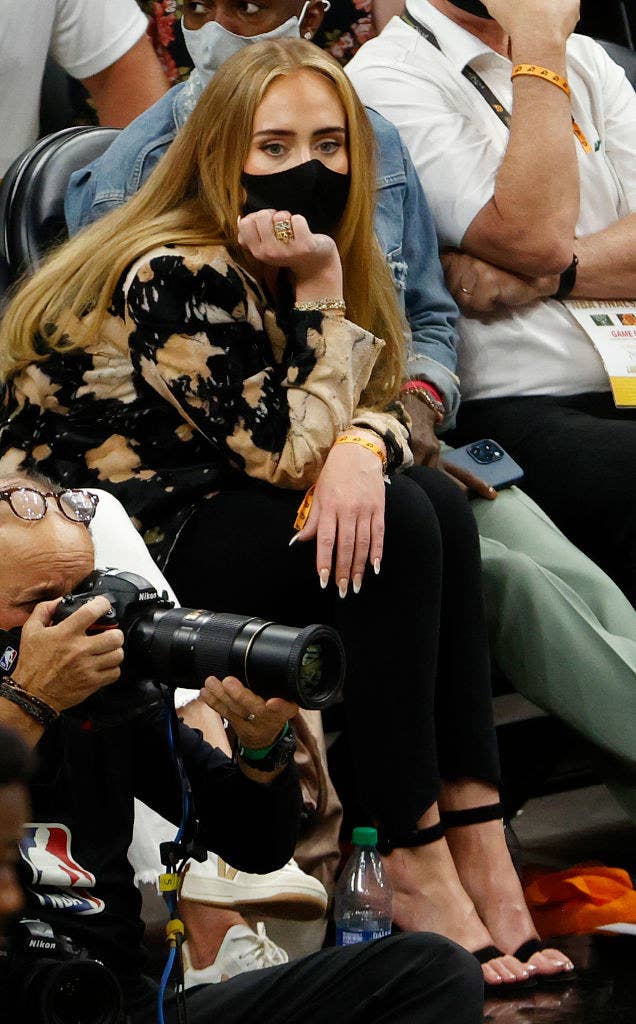 The movement!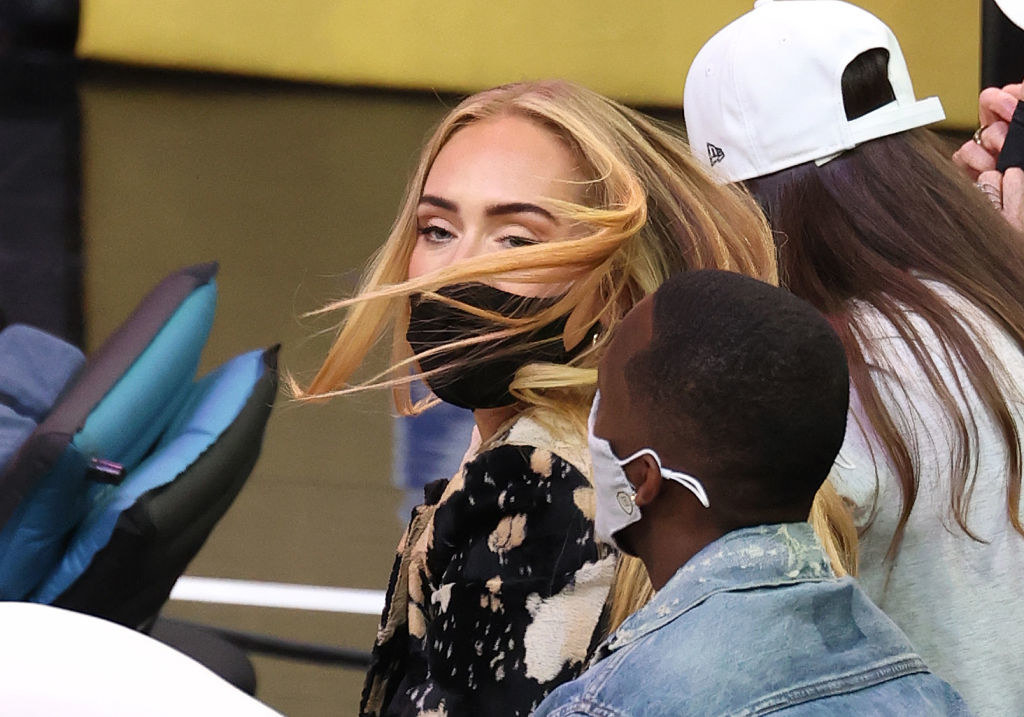 She even waved around a lil' sports towel!
As for who she was with, she's sitting next to LeBron James' agent, Rich Paul.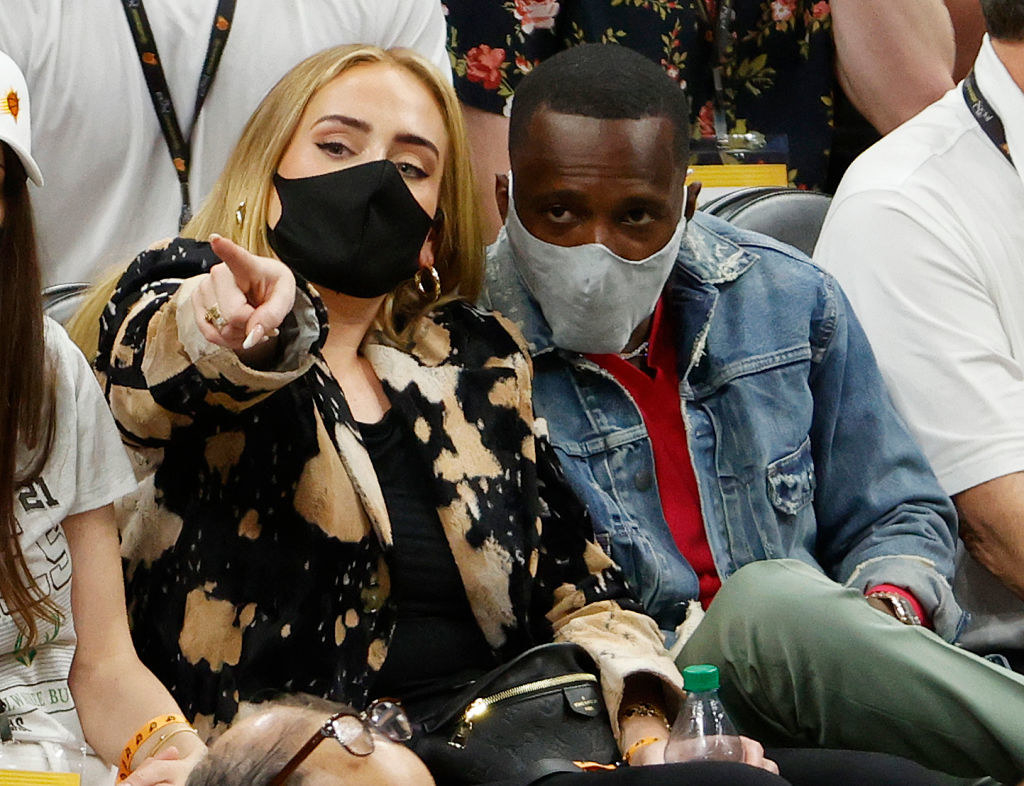 Of course, the fans loved it: