1.
Cameron Diaz and Justin Timberlake dated from 2003 to 2007. Shrek the Third, which had both of them as voice actors, came out shortly after the split — but the exes reunited onscreen for the 2011 movie Bad Teacher.
2.
Lea Michele said in her book that she dated Matthew Morrison "for a Broadway beat" before they were both cast on Glee — where Lea's character, Rachel, even had a crush on Matthew's Mr. Schuester at one point.
3.
Game of Thrones stars Lena Headey and Jerome Flynn reportedly used to date long before they were cast on opposite ends of Westeros.
4.
The timeline on this one is a bit tricky, but both Drew Barrymore and Justin Long seemed to confirm that they had split and were "just friends" when they were cast in the 2010 movie Going the Distance. However, they were apparently back on by the time the movie was out — only to split again later that year.
5.
Sarah Paulson and Cherry Jones split in 2009 after many years together, but later both appeared in the 2011 ensemble movie New Year's Eve.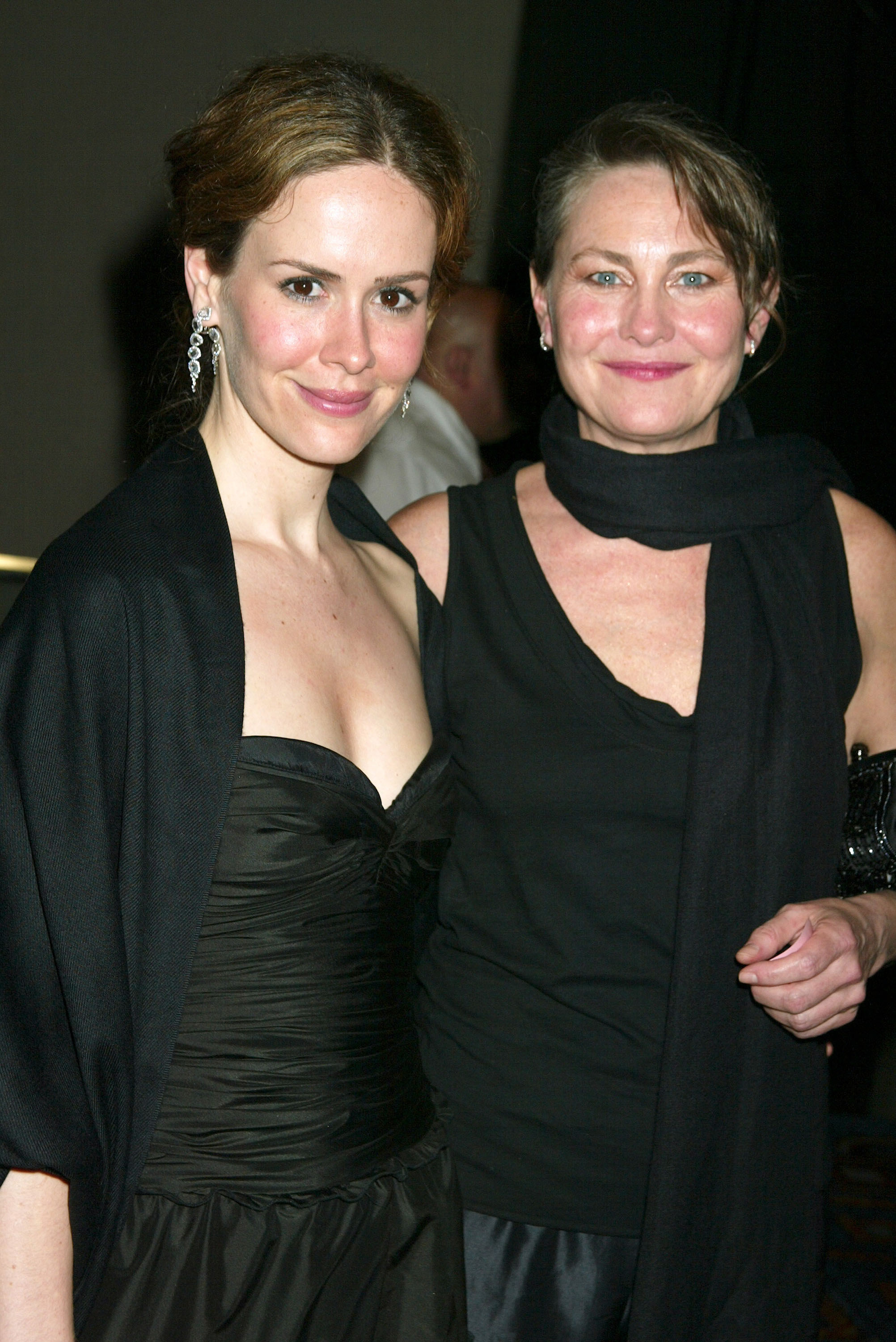 6.
Kyle MacLachlan and Laura Dern dated for a few years after meeting on the set of Blue Velvet in 1985. The two ended up reuniting on the set of Twin Peaks in 2017.
7.
Bradley Cooper and Zoe Saldaña dated for around a year while filming the 2011 movie The Words, and then were both cast in Guardians of the Galaxy three years later.
8.
Sara Gilbert and Johnny Galecki dated while they were both on the sitcom Roseanne, and it was during their romance that Sara said that she realized that she was gay. The two ended up playing lovers again on The Big Bang Theory almost a decade later.
9.
Naomi Watts and Liev Schreiber were together for 11 years and share two children, but their 2016 split didn't stop them from working on the movie Chuck together.
10.
Mindy Kaling and BJ Novak dated for a few years after meeting on the set of The Office, but have since kept a close working relationship — such as Mindy casting BJ on The Mindy Project in a role where he dates Mindy before realizing he's in love with his best friend.
11.
Finally, Jennifer Lopez and Marc Anthony separated in 2011, but that didn't stop them from working on the show Q'Viva! The Chosen a few months later.