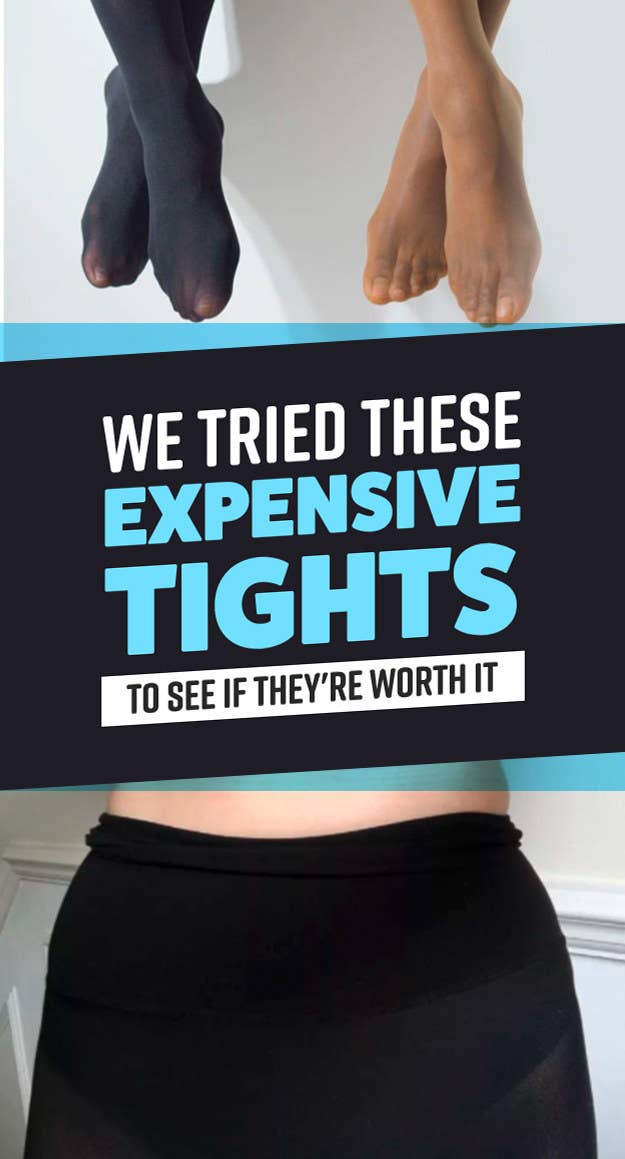 We hope you love the products we recommend! Just so you know, BuzzFeed may collect a share of sales from the links on this page.
It's nearly winter here, in the cold and dark Northern Hemisphere, which means one thing: tights season.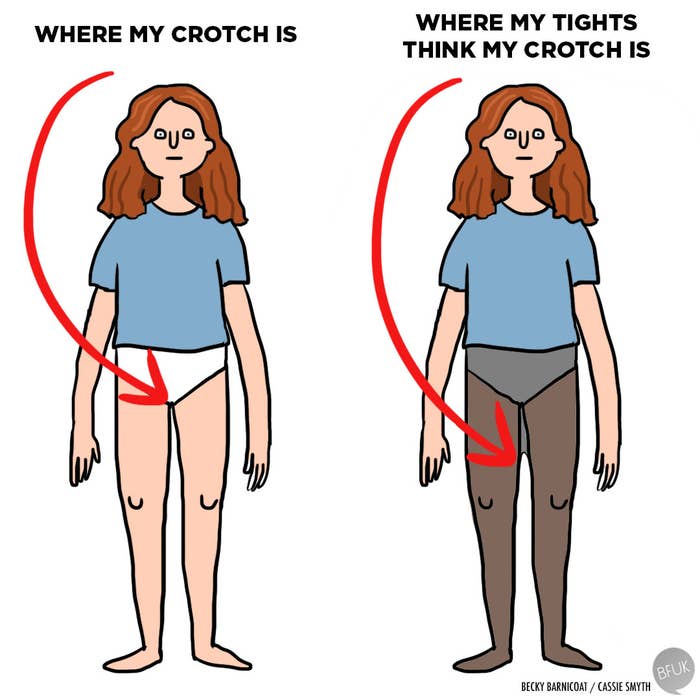 Despite the suffering, we're still big fans of tights, but want to find a more comfortable alternative this winter.
Enter Heist – a company who claim to make tights that will never dig, never itch, and are generally perfect in every way.
This is how we would put these tights to the test.
1. One day wearing them fresh out of the packaging.
2. One attempt of washing them (Natalya will wash them by hand, as recommended, and Gena will wash them in the machine, which is also permitted).
3. One wear after washing, so see if they maintain their softness.
Test 1: Wearing fresh out of the package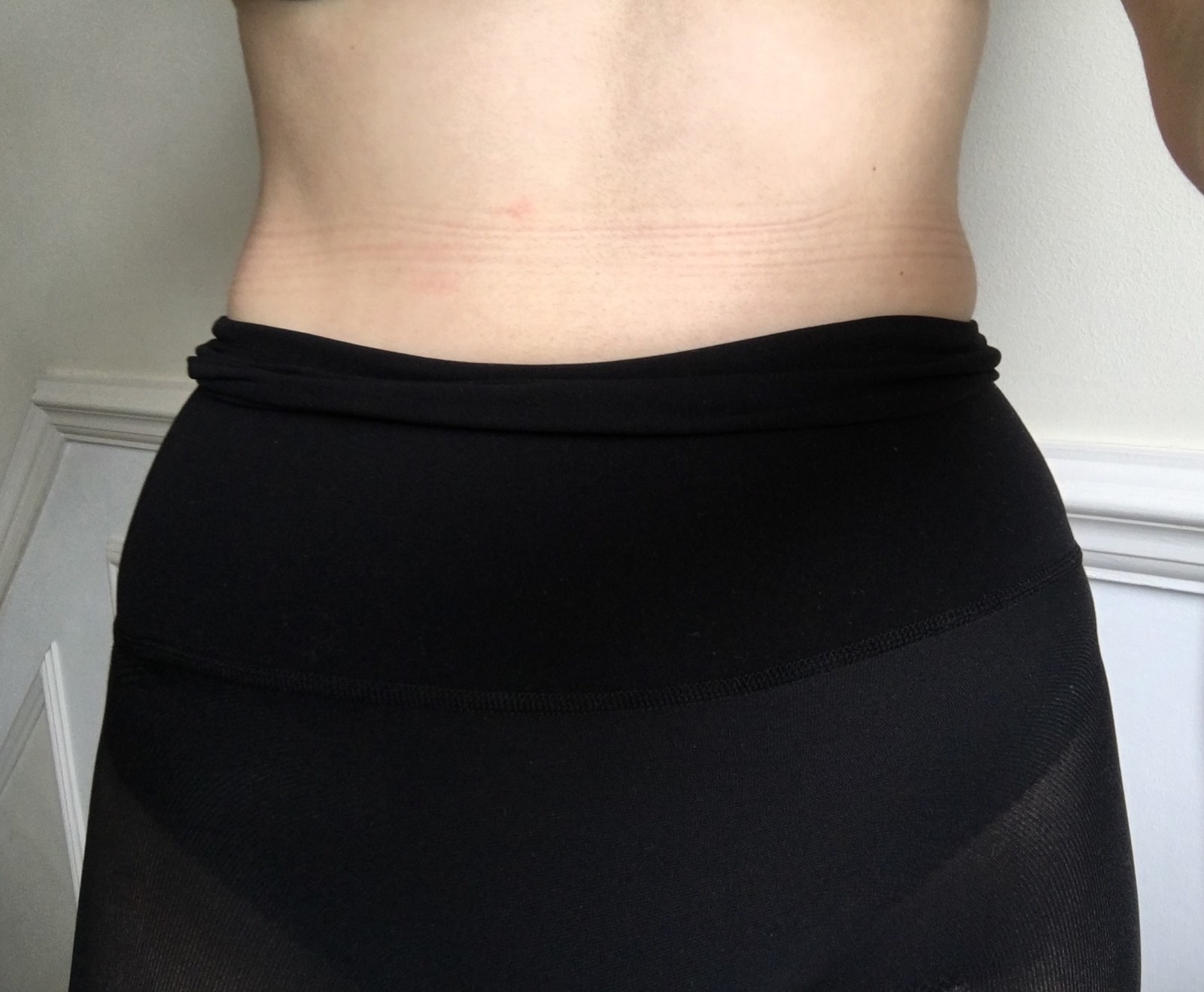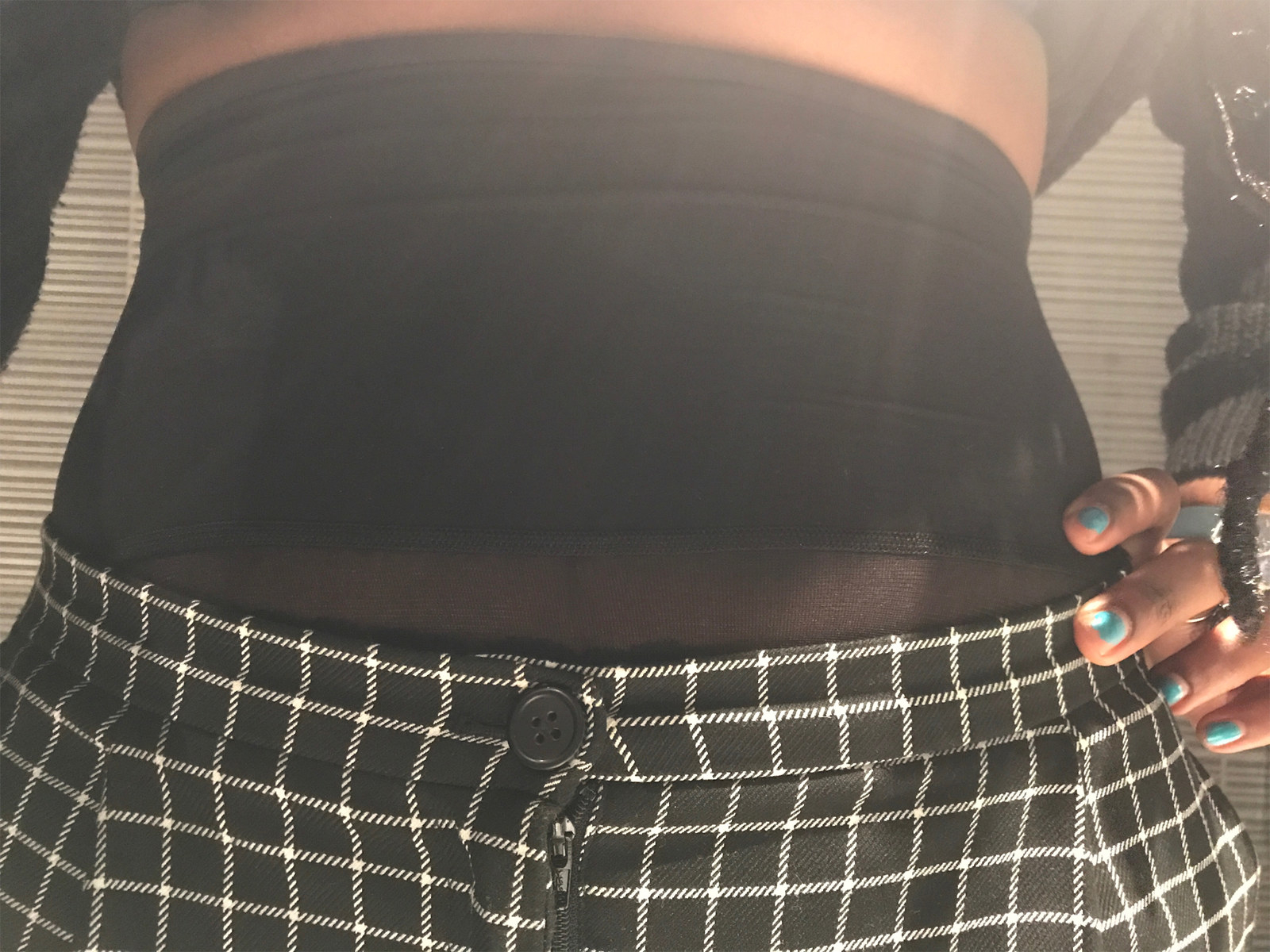 Gena: I must say I was a little put off by the sizing initially. I'm a UK size 14/16/I'm still kind of unsure what size I am, but the sizing chart only offered either a 12-14 (which I was scared would be too small) or a 16-20 (which I was scared would be too big). The fact the bigger sizes seemed to make such a drastic jump after size 14 – offering just a size 16-20 or a 20-24 for plus-size women to choose from – was a little disappointing. In the end, I got a size XL, and to be honest, their promise of the "softest, stretchiest, sleekest yarn" is not a lie. It's definitely soft, I'm wearing a pair right now and stroking my leg, so I can confirm this to be true. However, my doubts about the non-moving waistband were proven correct because having a waistband that reaches just underneath your boobs when pulled up meant of course it rolled down. Perhaps they were too big after all? I suppose I'll see when Heist release their new sizes in winter.
Test 2: Washing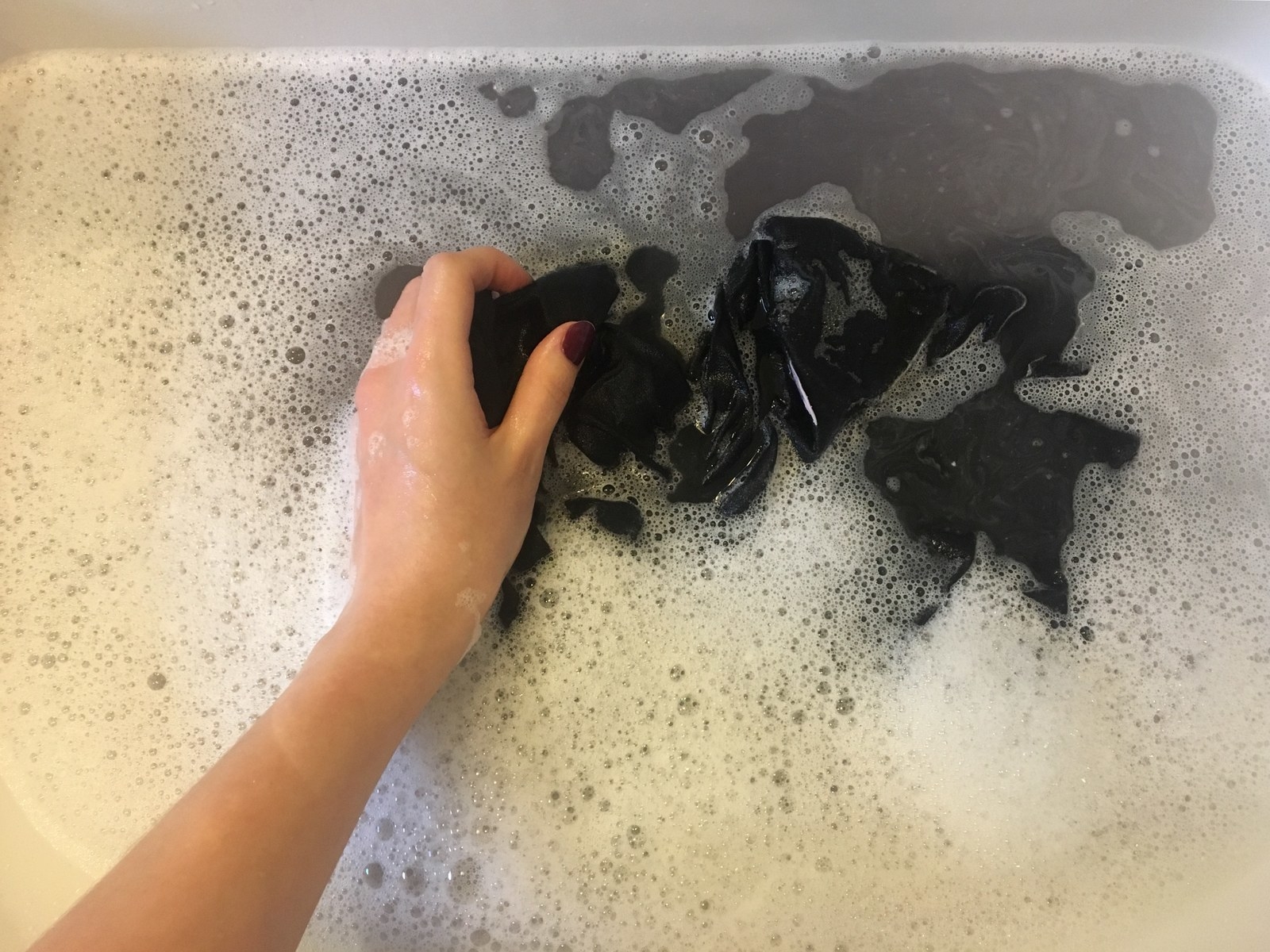 Gena: Unlike my Very Responsible colleague, I would rather do pretty much anything else than handwash my tights. The packaging does recommend handwashing them with warm water, but Heist claim to have designed the tights for the washing machine too – perfect for people like me. I threw them in with my all-black wardrobe at 30°, and they came out fine.
Test 3: Wearing after washing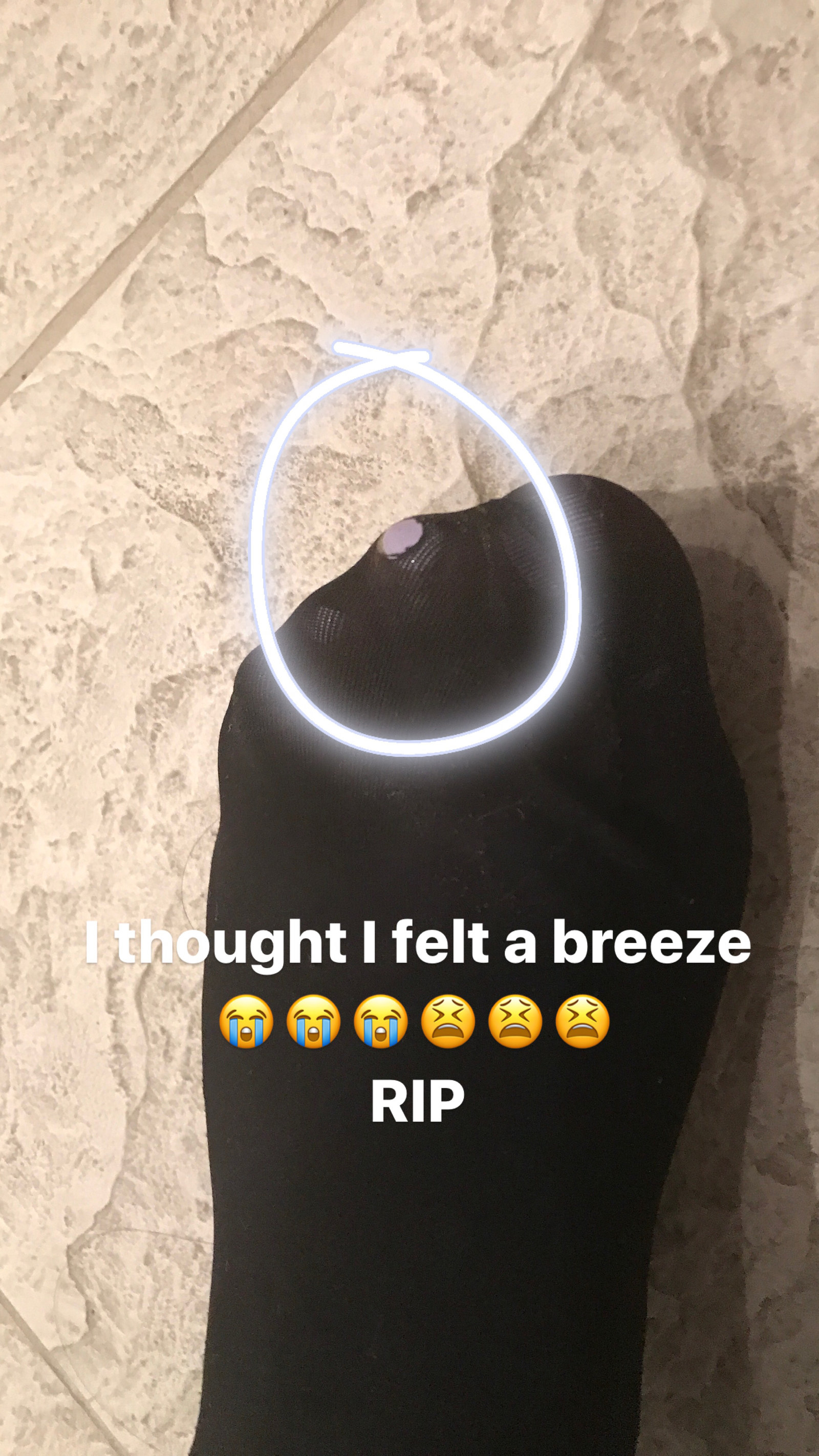 Natalya: I reluctantly gave the tights another go, under a looser skirt, and this time they didn't roll down so much. The texture didn't change after the wash, they were just as soft as before. However, they still bunched around the waist and left a bit of a red mark. The band is very soft and thick and doesn't suck you in at all like shaping tights, which sounds great but is actually really unflattering under my thin top as it made my torso look thicker. It was also strangely very well insulated, leaving me with a particularly warm belly?? I'm just not here for the tit-high waistband, lads.
Final thoughts
Natalya: Honestly, I don't see the point. They're soft but they're still tights, so I'd never choose them over jogging bottoms or even jeans if what I'm looking for is comfort. I also found them to be quite unflattering and really impractical. Maybe if I could have tried a smaller size, they wouldn't roll down. It would really help if the sizes were based on height and weight so there is no ambiguity in sizing, too. If you're someone who likes to be toasty and warm, and to wear tights high-up under loose dresses, these might be for you. For me, though, I don't think £22 is worth it for a pair of tights that makes wearing skirts even more of a faff.
Gena: I actually enjoy wearing tights usually, so I like the idea of a pair of tights that will fix all my awkward issues. A pro? The softness of these tights is pretty much unbeatable, and if you're someone who likes all-round waist support, these are wonderful. A con? The waistband still rolls down! However, I'm excited to see what they do with the increase in sizes, and until then, I'll stick to my trusty M&S ones.
The tights were provided by Heist to BuzzFeed free of charge, but we were under no obligation to be positive in our coverage. You can read more about Heist and purchase their products here.