19 Things You'll Understand If You Just Really Fucking Hate Winter
You were doing just fine until the weather decided to become shit for half the year.
1.
Even though you know that winter comes around every year, you're somehow always shocked and appalled each time it does.
2.
No matter how many jumpers and coats you hoard, it never feels like enough.
3.
All fashion sense and joy from clothes goes out of the window because your only concern is not to get frostbite.
4.
Yet that inevitably means you'll actually sweat profusely as soon as you get anywhere heated and have to spend 10 minutes taking off several hundred layers.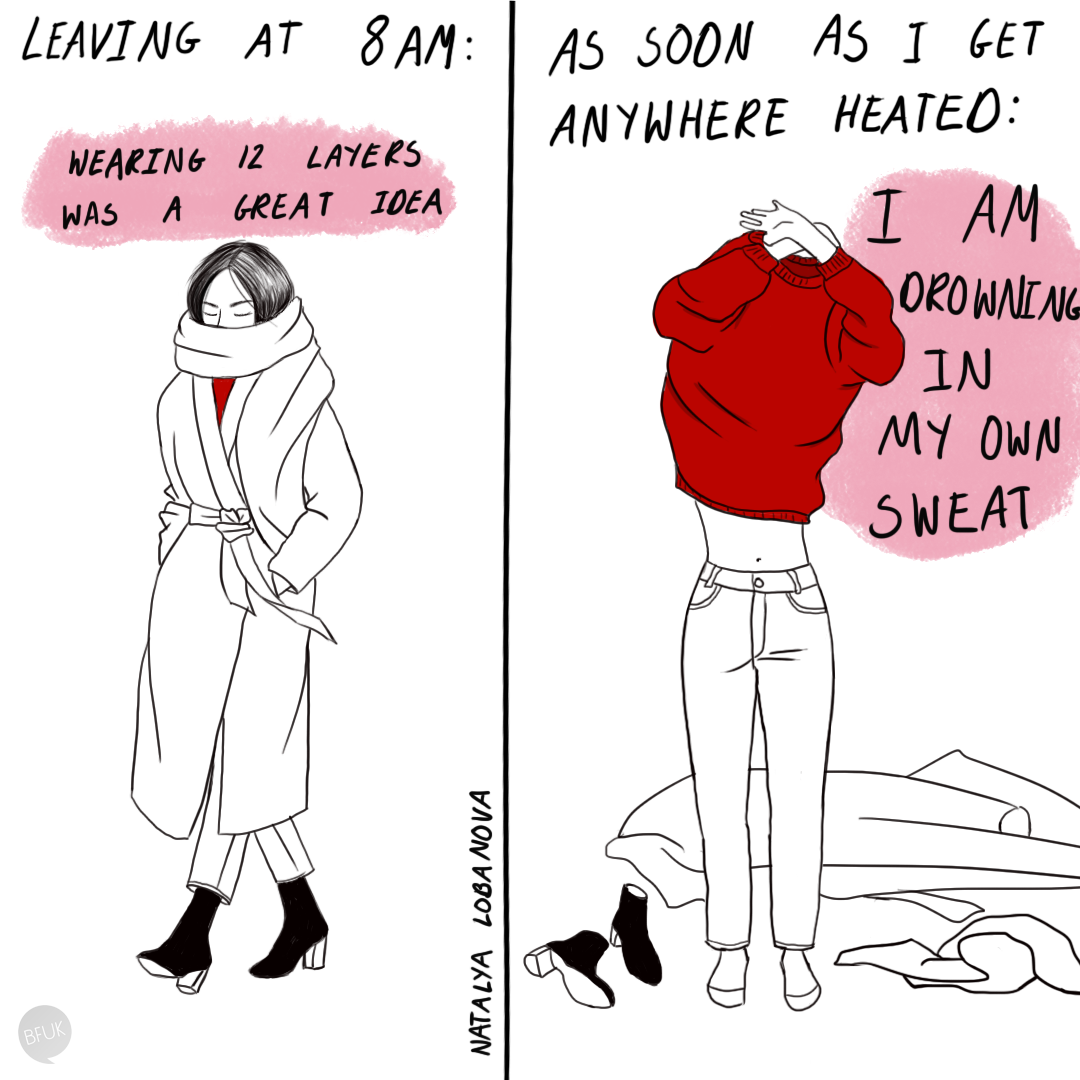 5.
And it's so misleading that the winter months are technically December until February, but we all know it doesn't really work like that. You're in the depth of winter at least until April.
6.
If you live in the UK, it's unlikely you'll even get to enjoy the picturesque wintery scenes.
7.
Instead, the closest you'll get is some grey sludge and very angry hail in your face.
8.
You've probably witnessed more brutal umbrella deaths than should be acceptable.
9.
You feel like you literally never see the sun.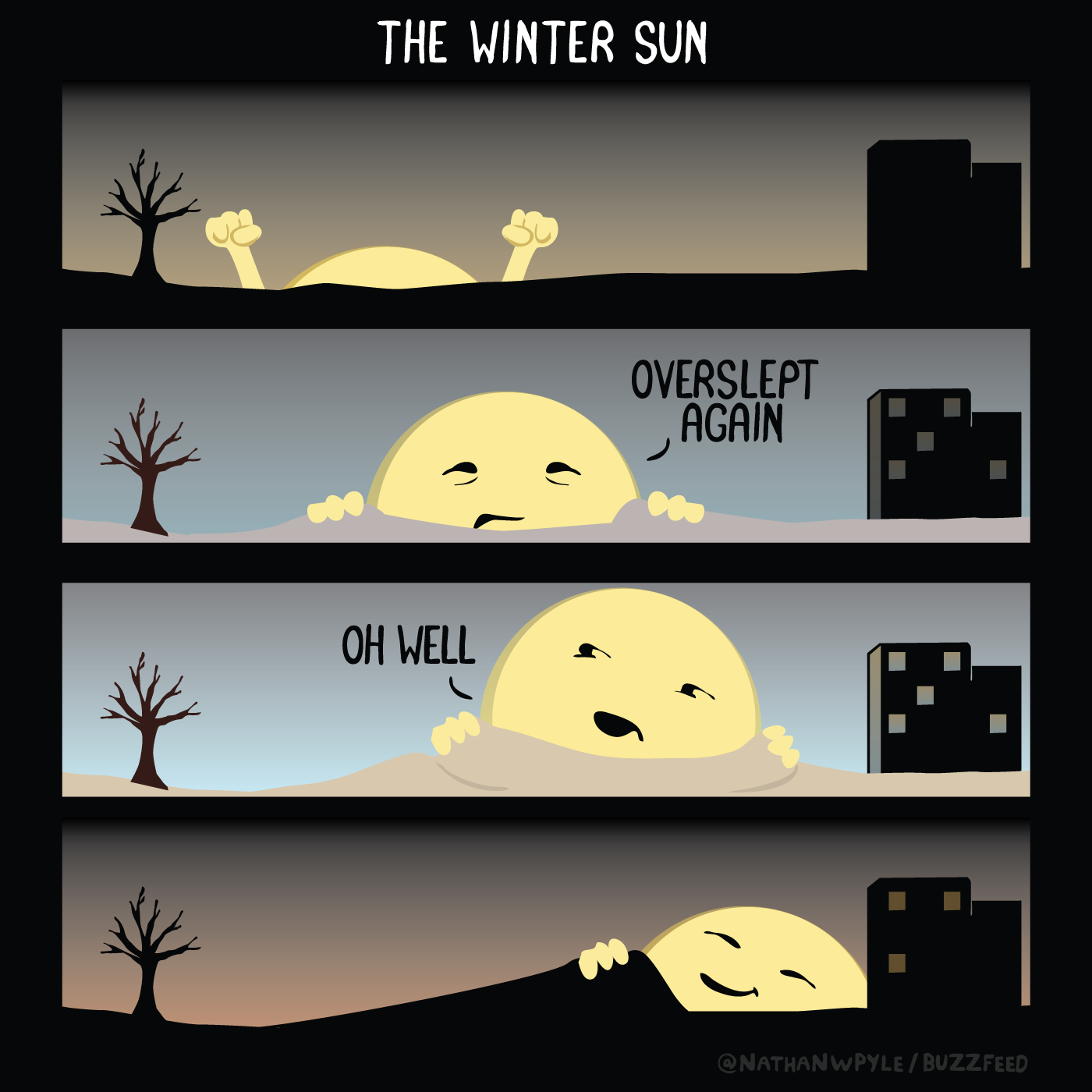 10.
You might have invested in a sun lamp, but you feel resentful for having to do it.
11.
And you pop Vitamin D supplements like your life depends on it, which it sort of does.
12.
Christmas is great but as soon as January rolls around you're over winter and ready to whip out your summer sandals.
13.
So you barely ever make it through January.
14.
However when it's finally over you feel like you've achieved something – until you realise February is just another extension of January.
15.
You honestly don't understand why we don't just make like the other mammals and hibernate.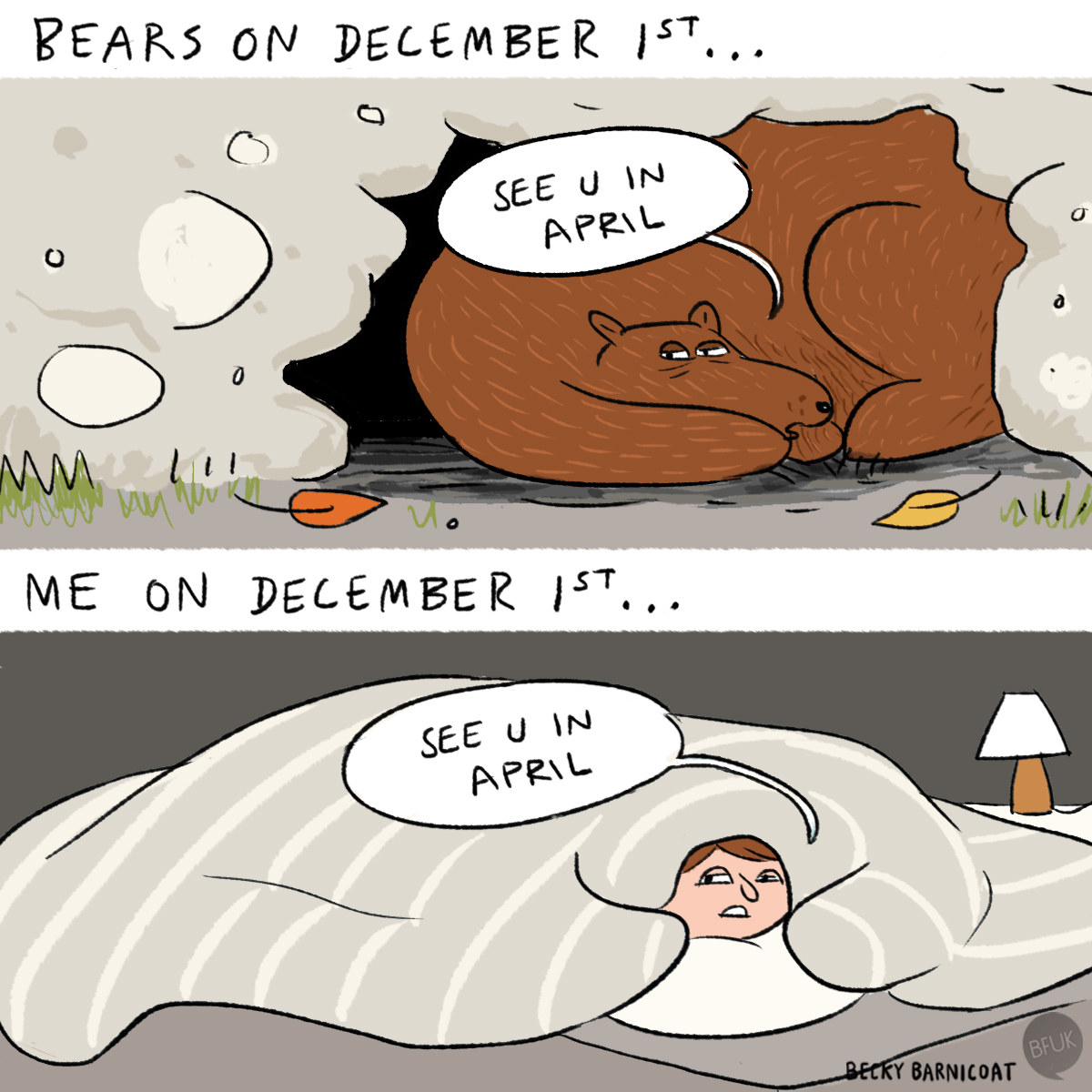 16.
Nothing feels more unnatural than forcing yourself out of bed when it's still dark.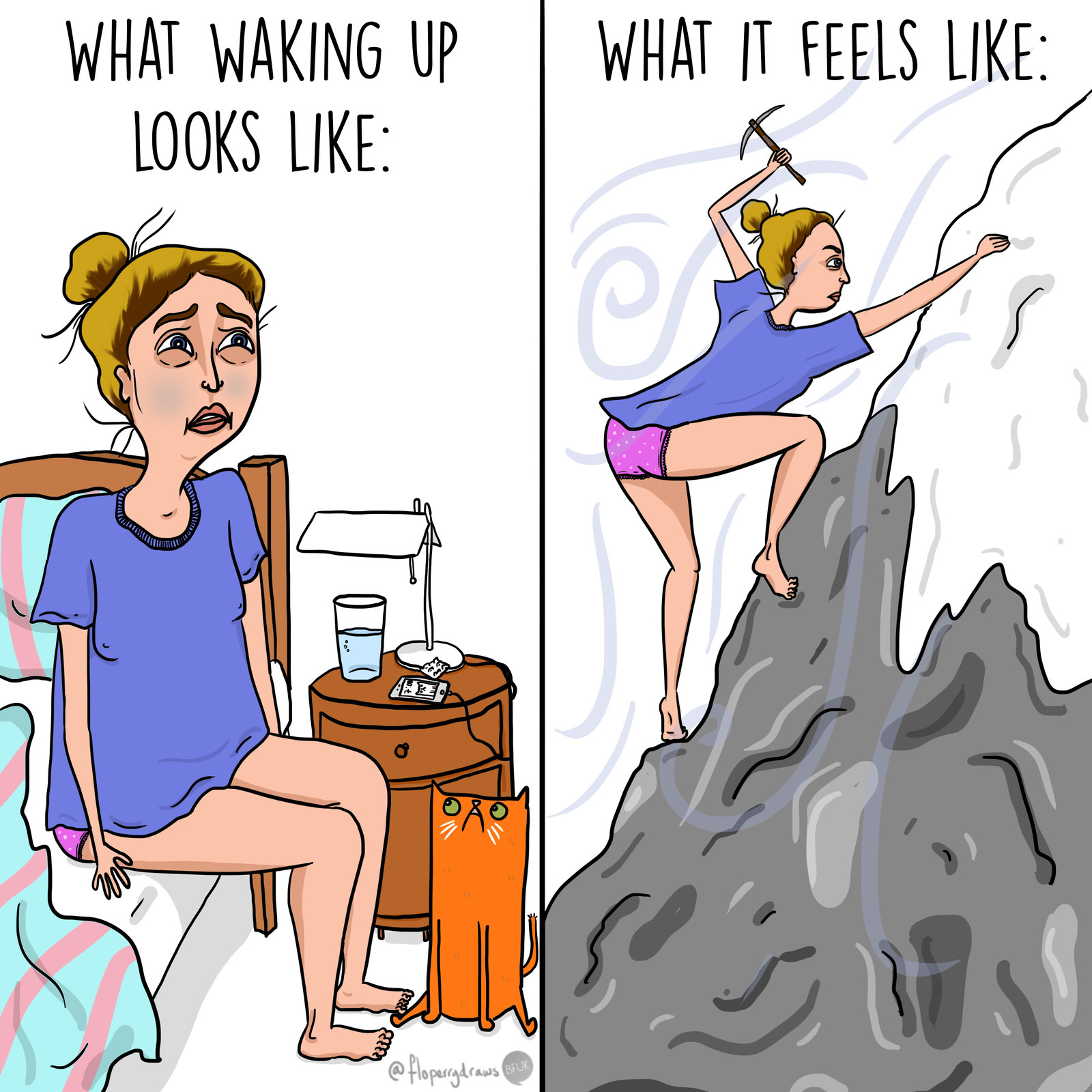 17.
As soon as the clocks move forward and the sun sets at a reasonable hour, you finally feel like you're ready to wake up from hibernation and crawl out of your blanket cocoon.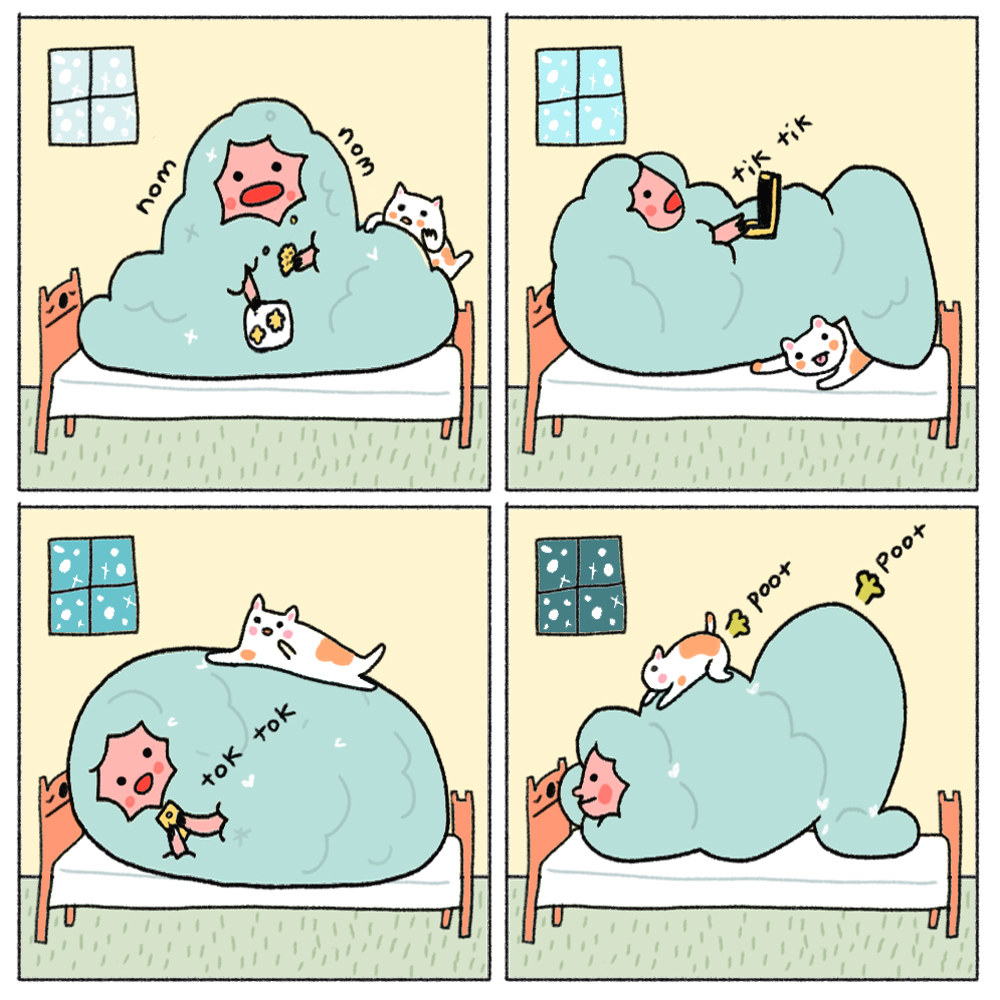 18.
The first time you step outside without the need for a jacket, you promise that you will never, ever take that for granted again.
19.
Until of course, you get hay fever and sweat patches and start longingly dreaming of sweaters and hot drinks.