Rihanna is a glowing, golden, glorious princess of style, there is no doubt about it.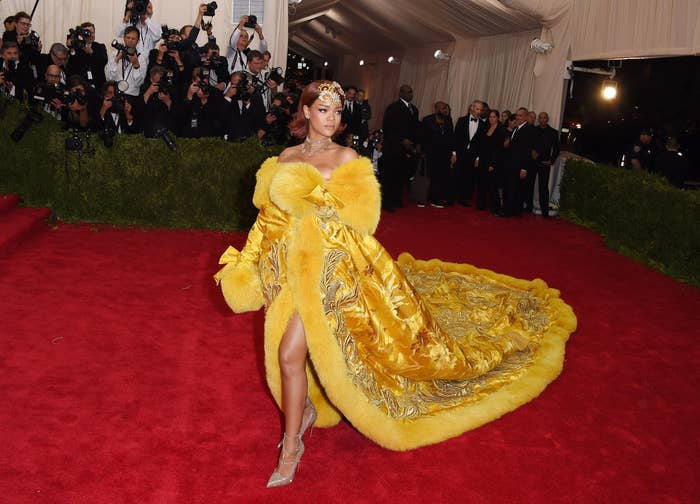 1.
But let's not forget her humble beginnings.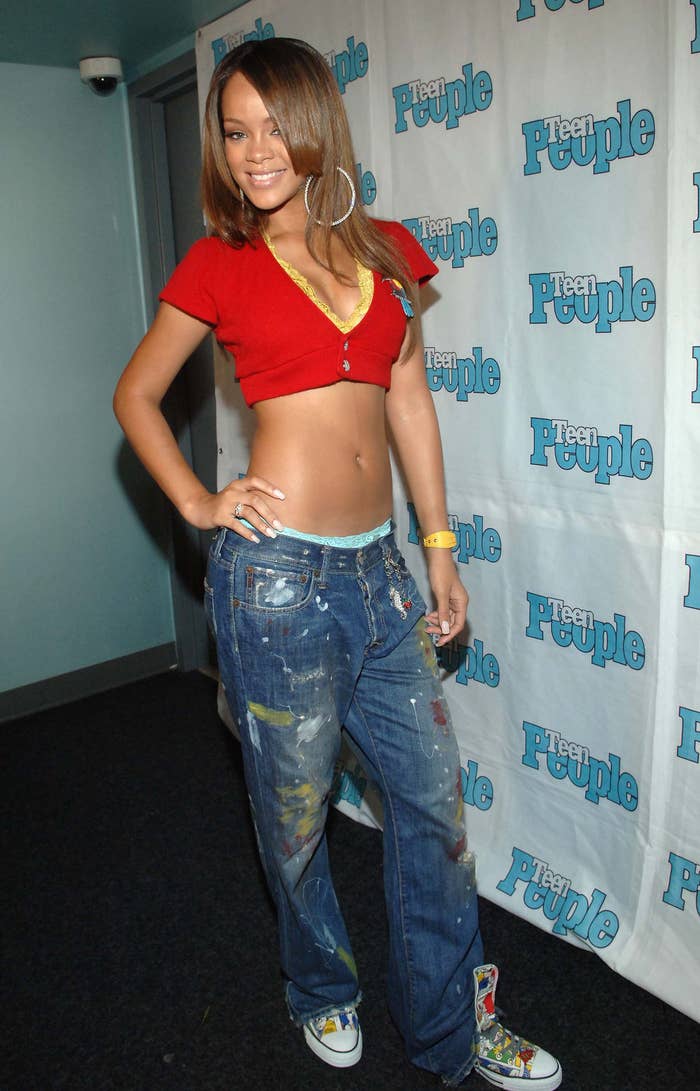 2.
Her humble, Capri pants, cropped hoodie, and gold wedges beginnings.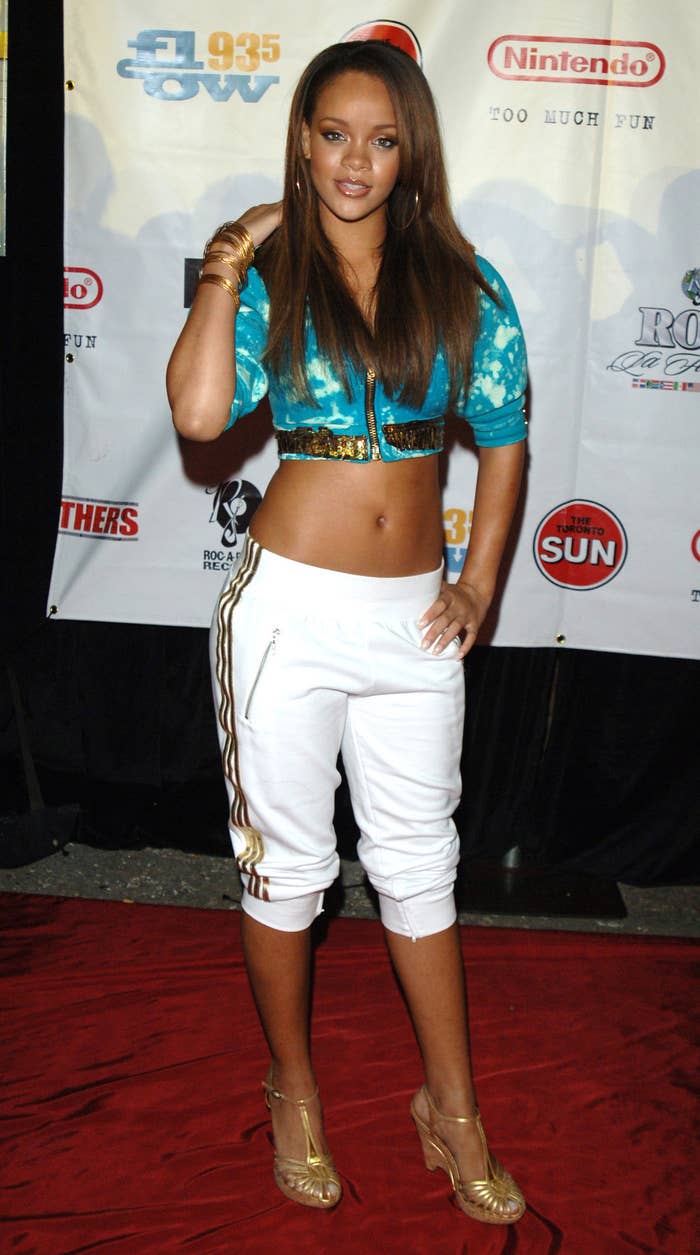 3.
From a time when cowboy boots, a denim mini skirt, and a lime-green lace cami was a great look.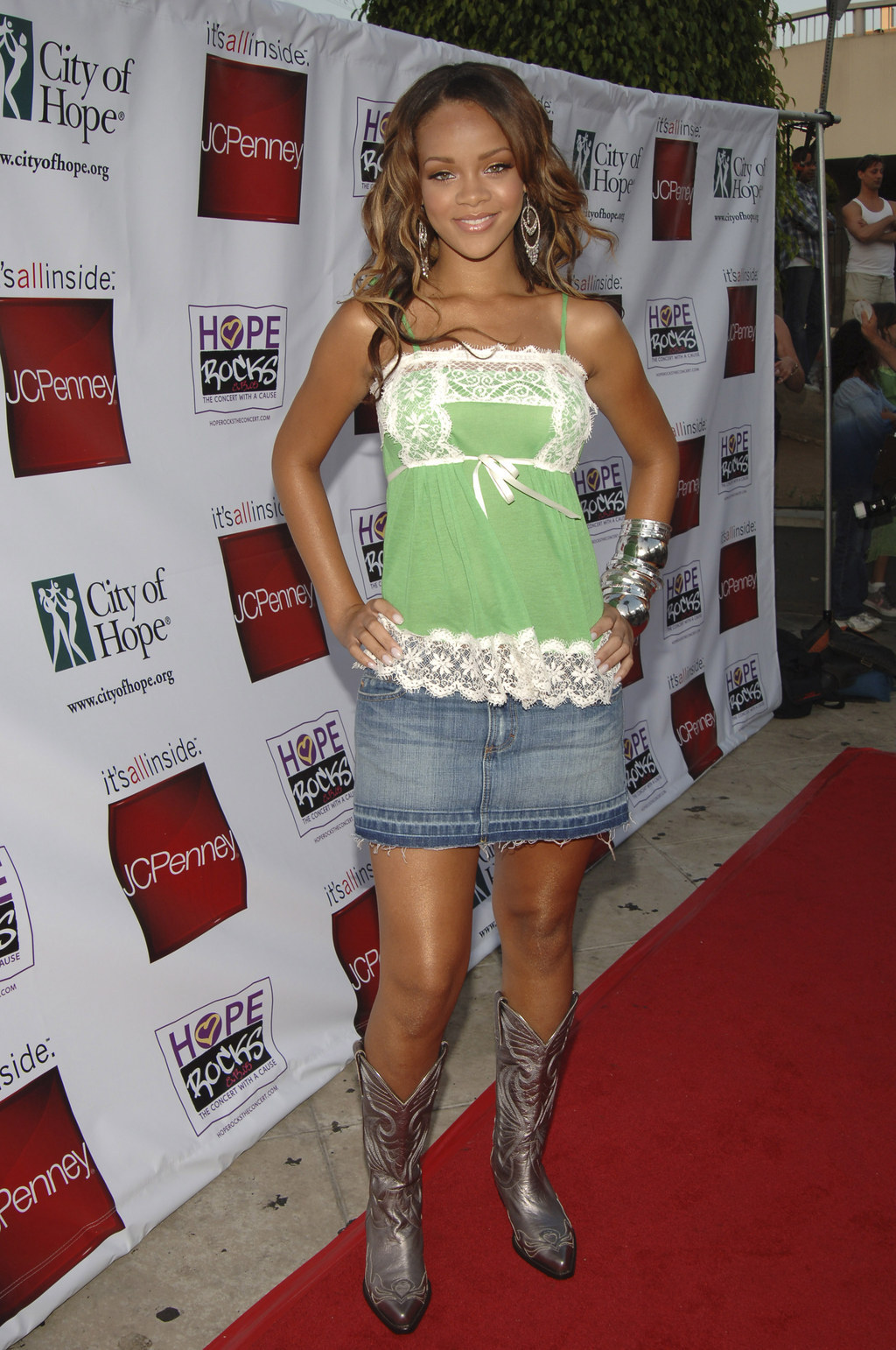 4.
And a metallic, low-rise, frilly mini skirt was also equally stylish.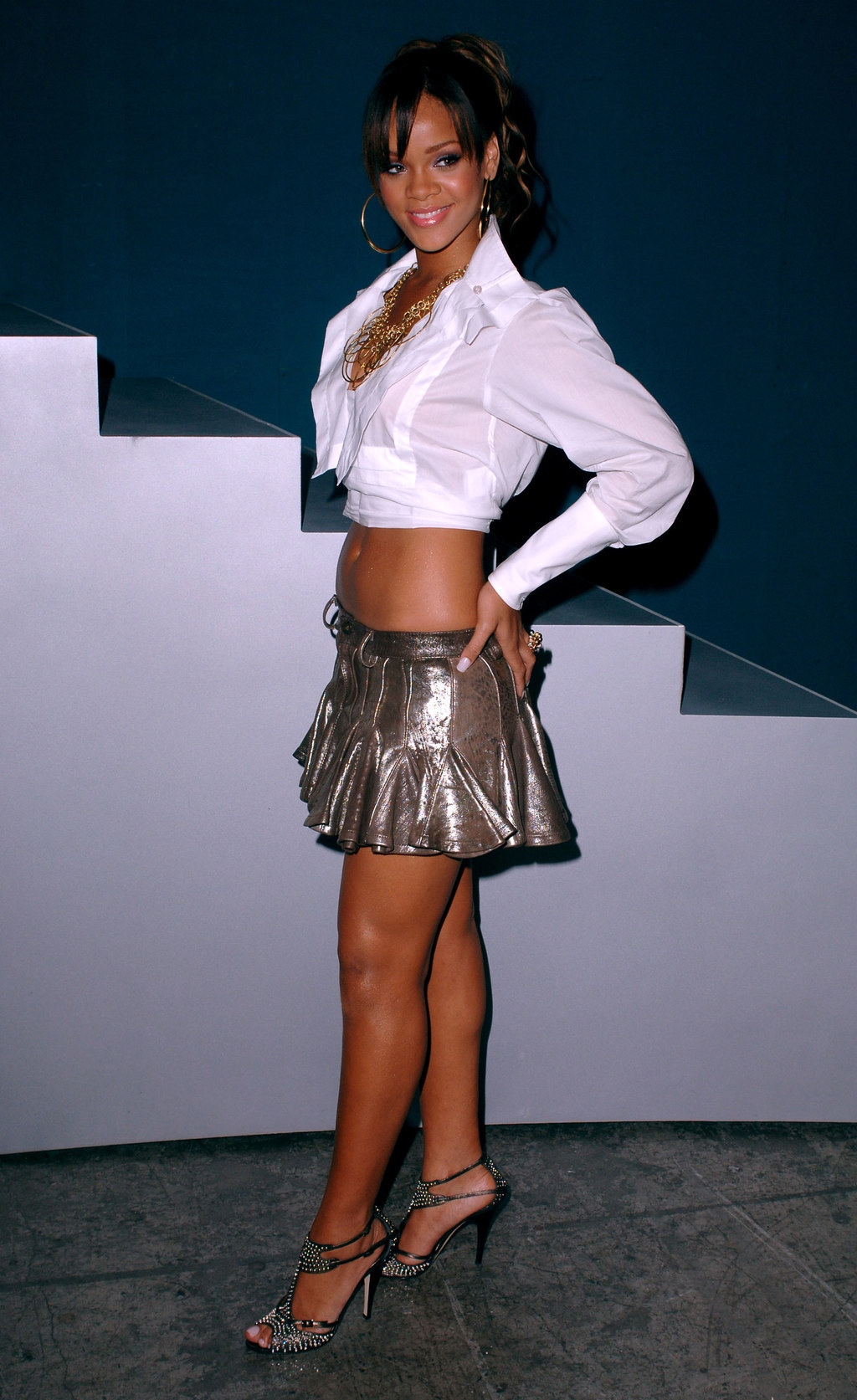 5.
It was a simpler time.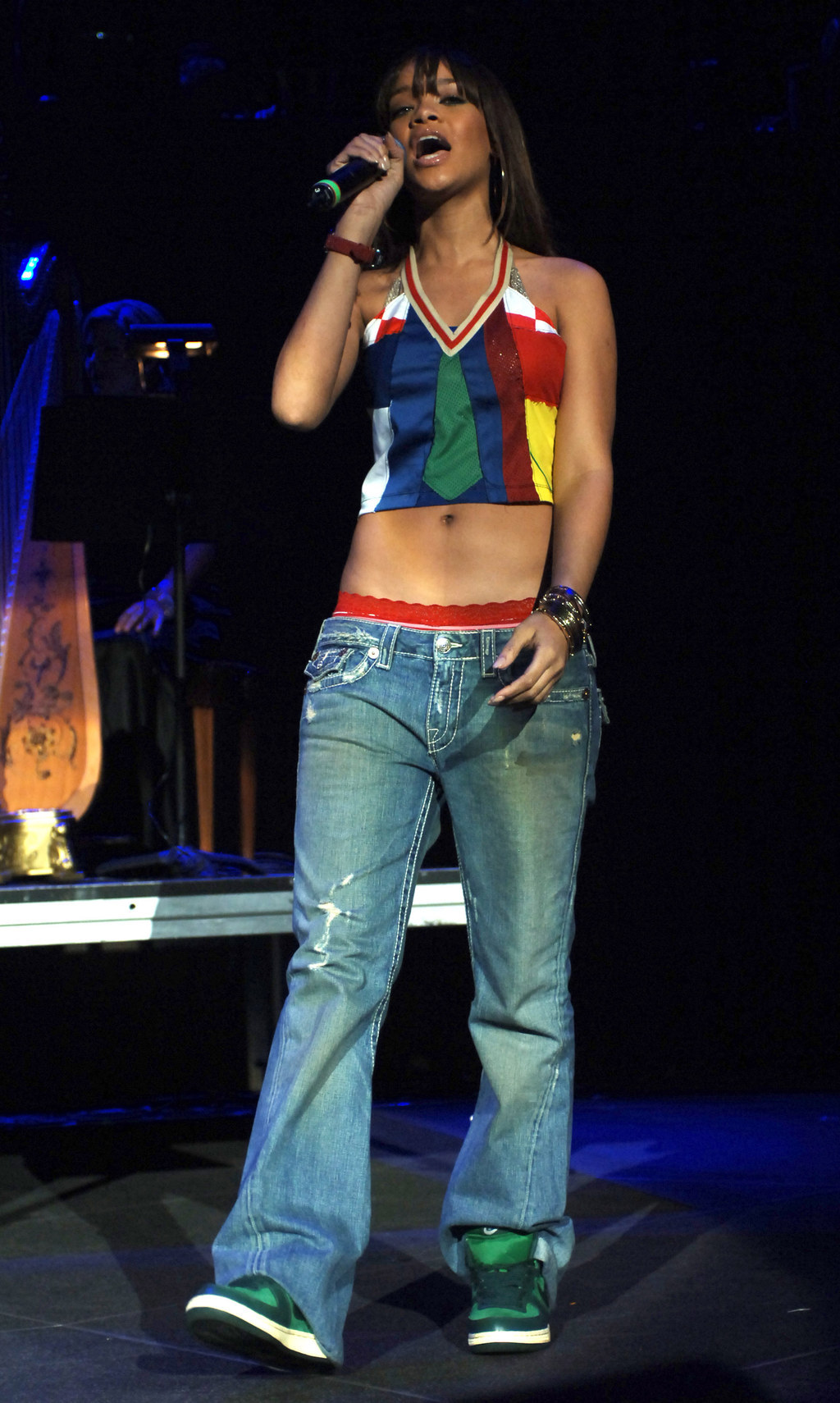 6.
A purer time.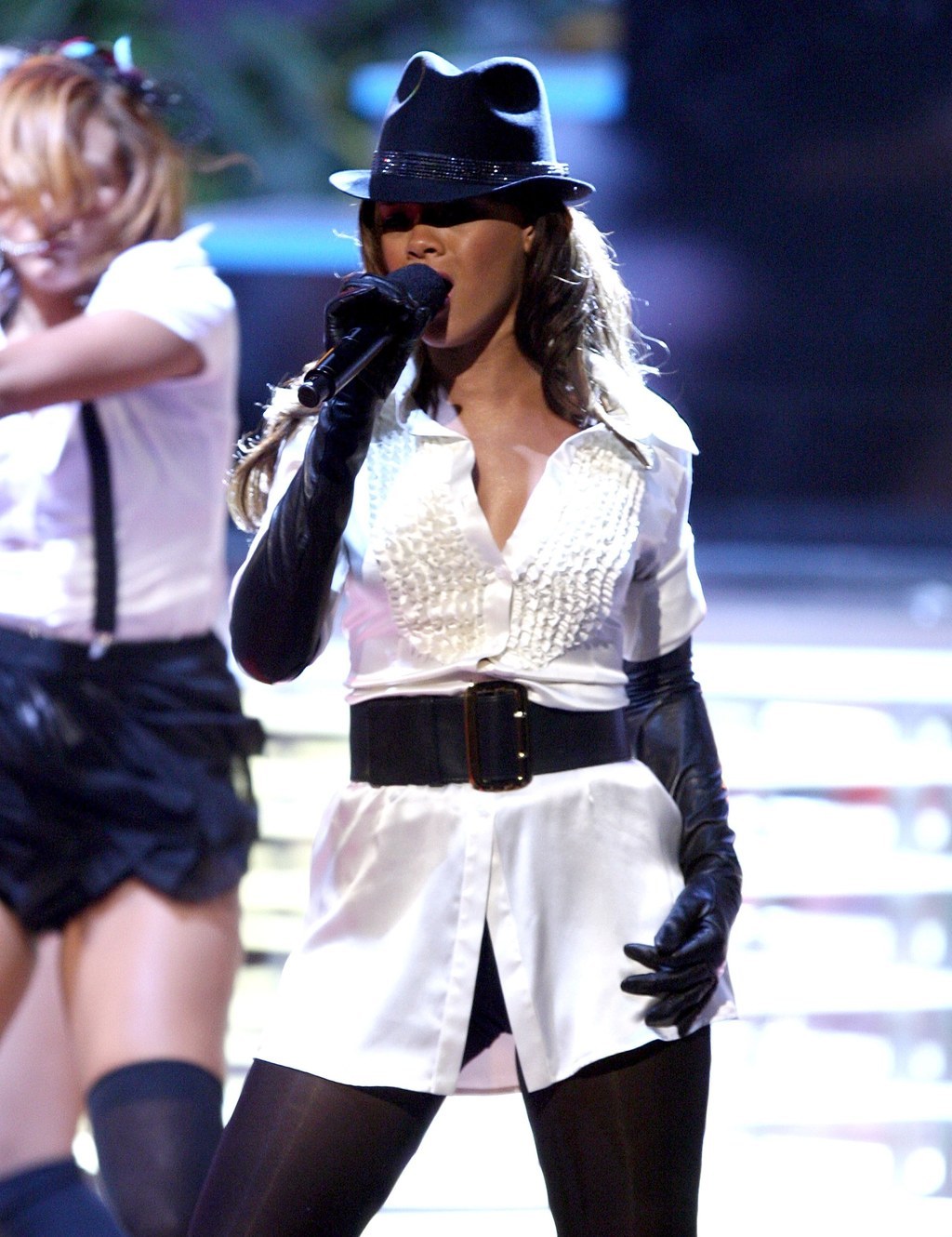 7.
A time for denim waistcoats.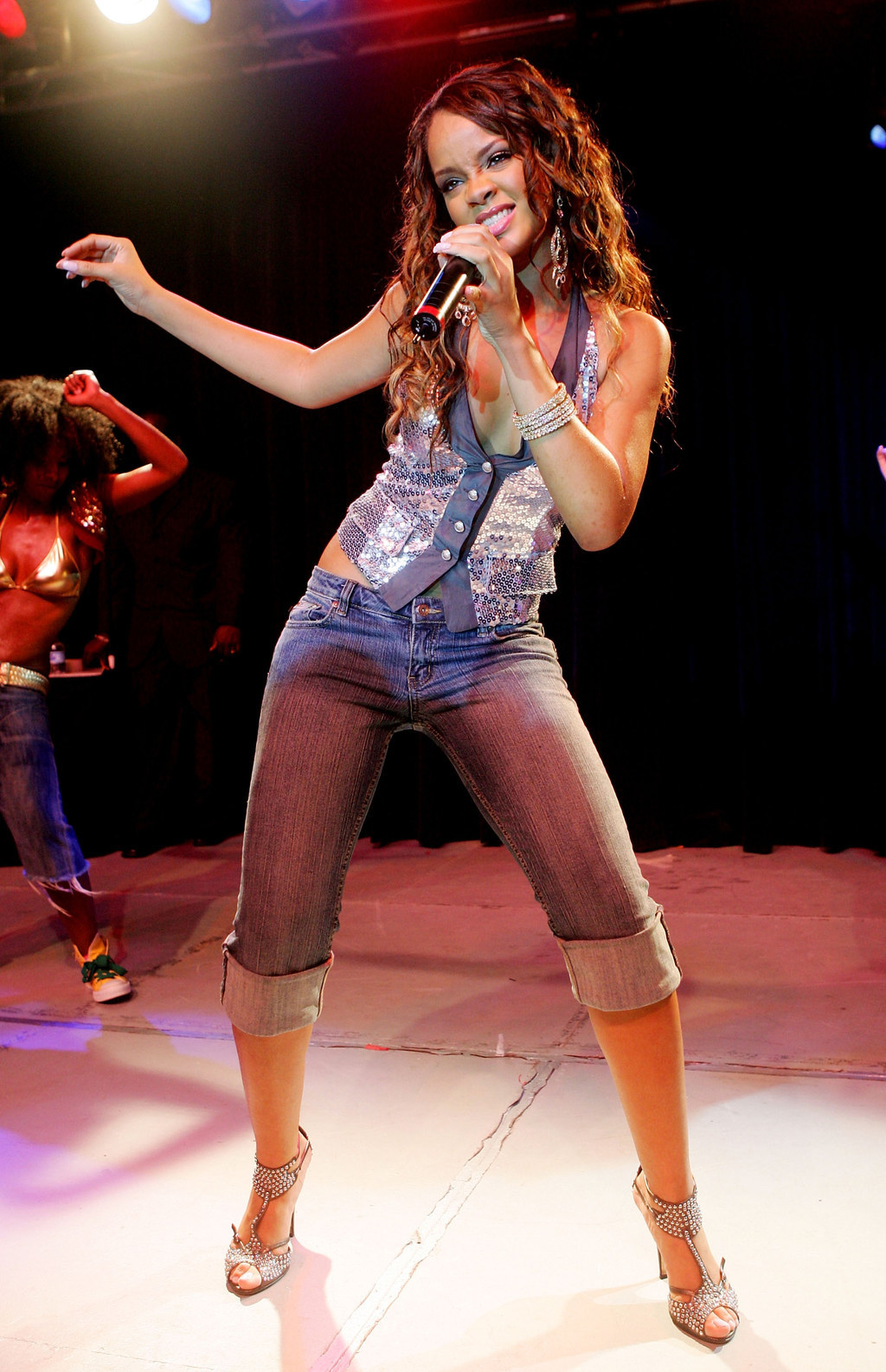 8.
And white, super-cropped waistcoats.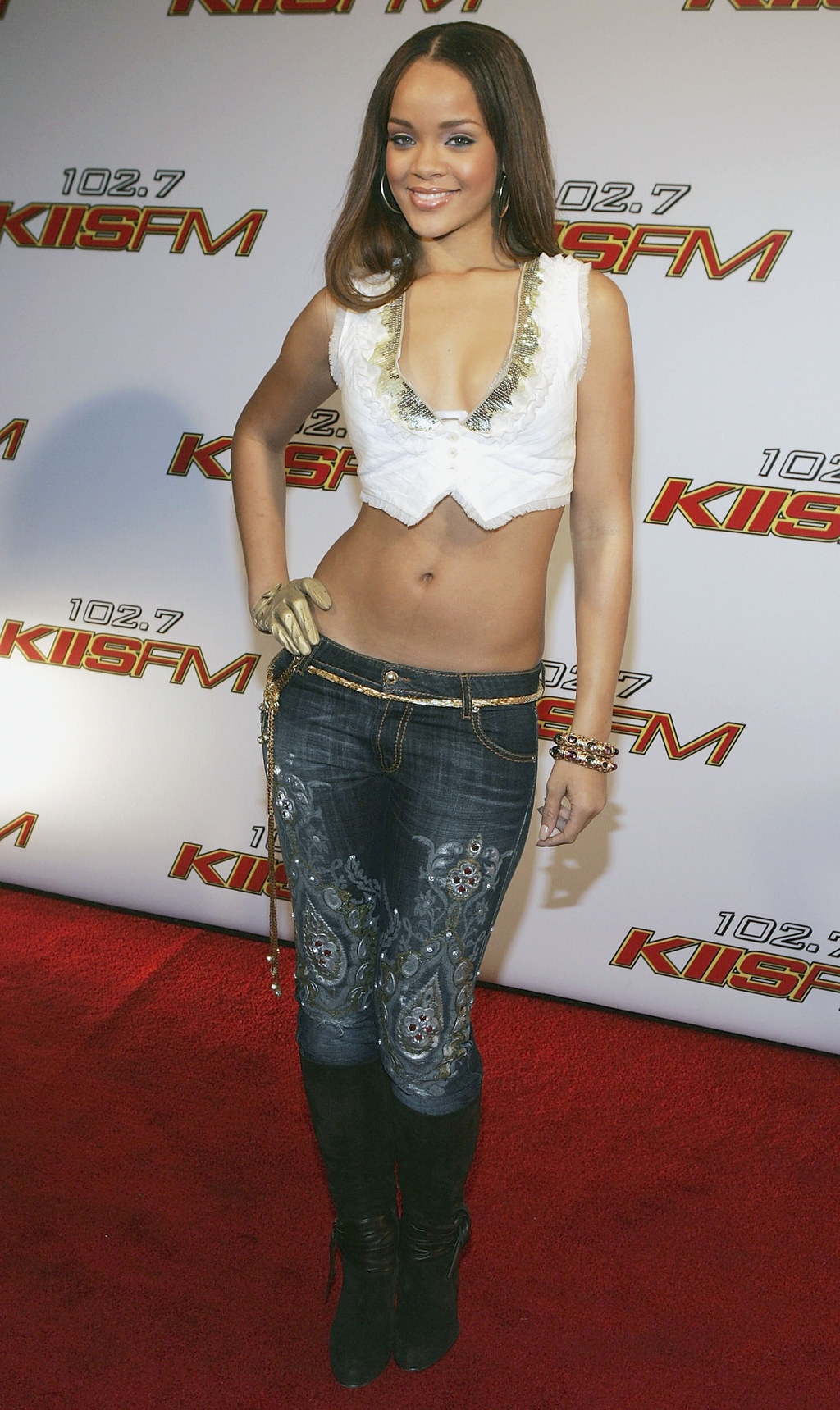 9.
And pinstripe waistcoats.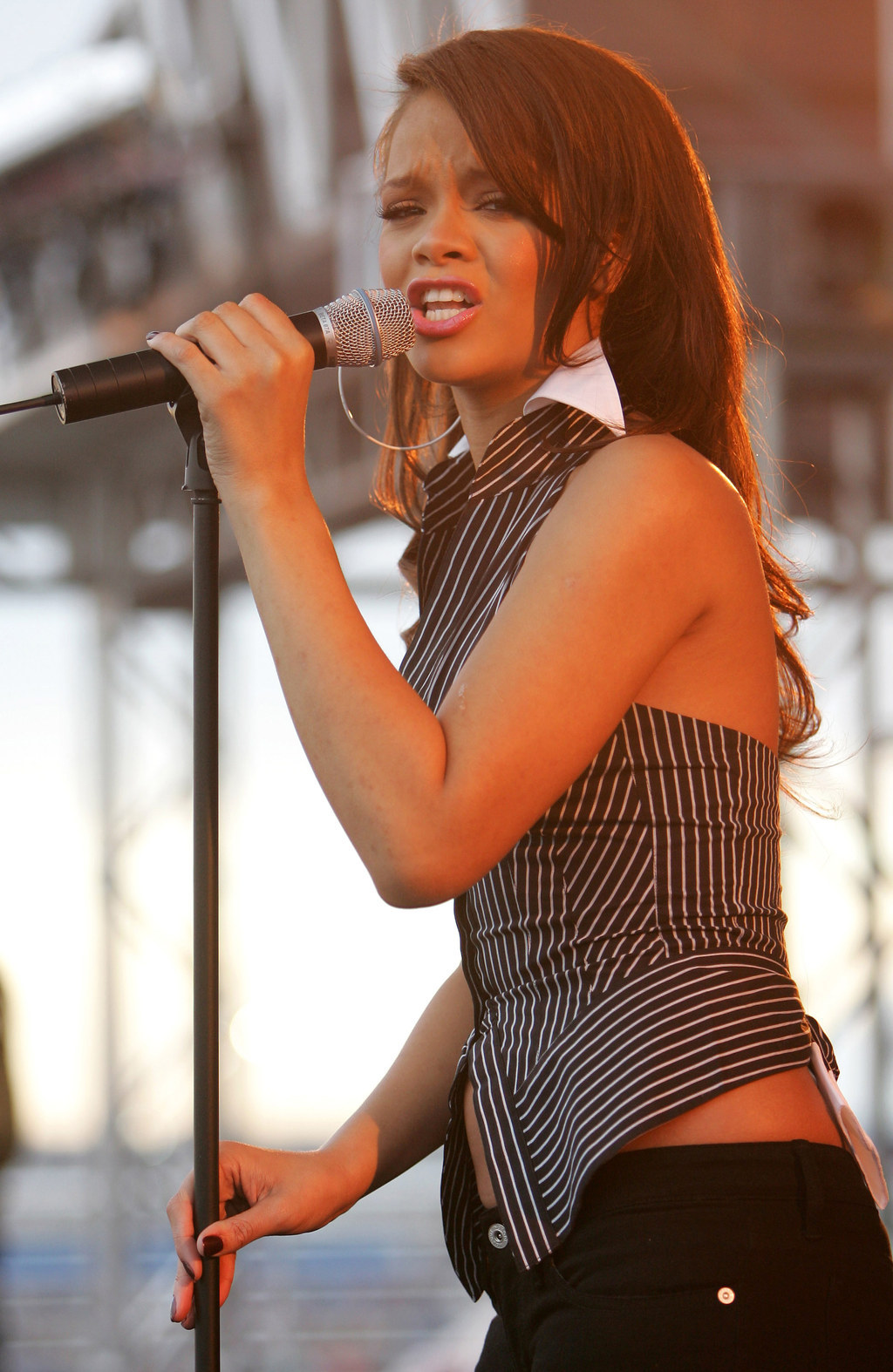 10.
The mid '00s must have produced more waistcoats than the entire Victorian era judging by these pictures tbh.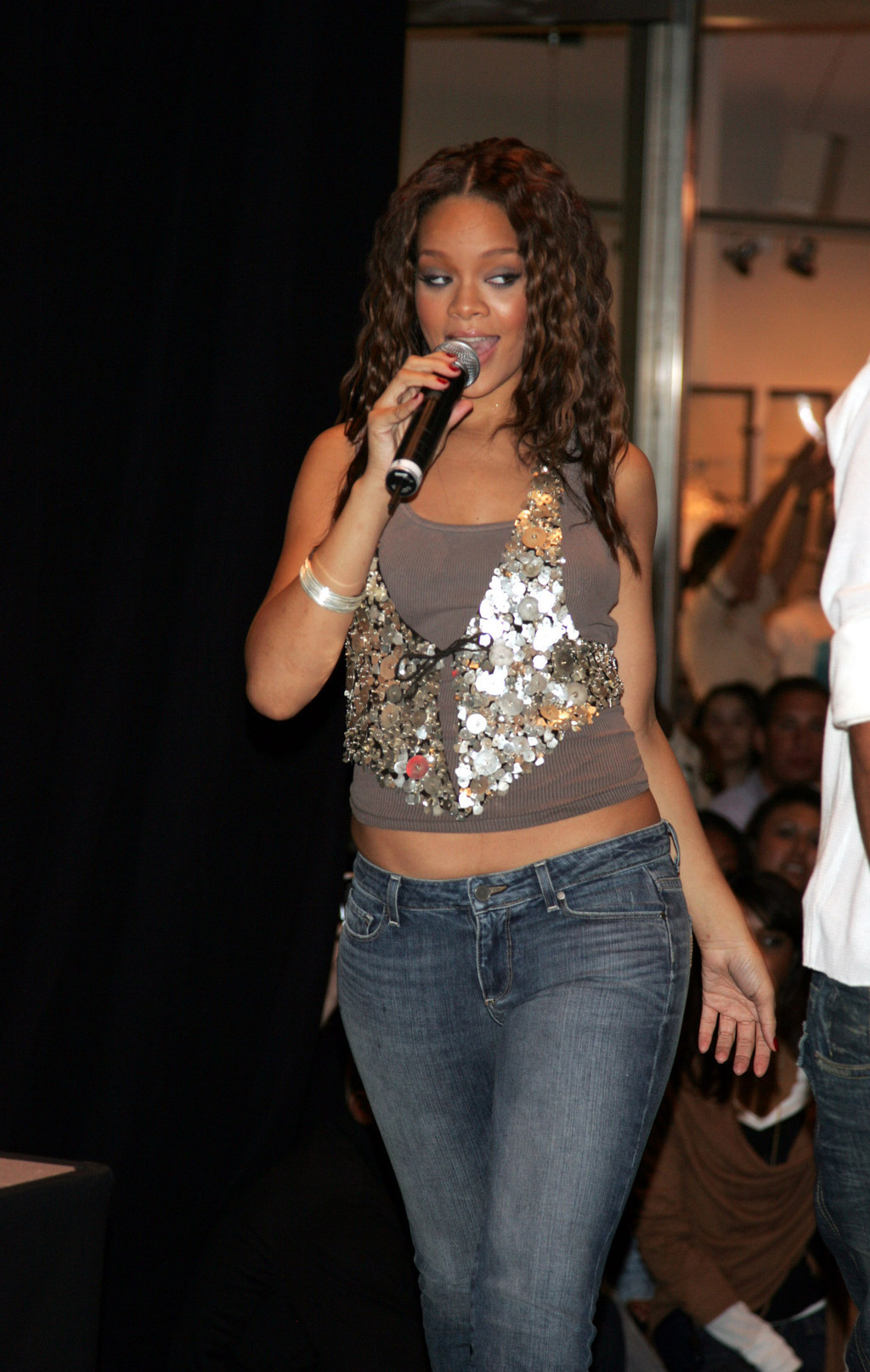 11.
Also, it was a period in which curling up into a ball, wearing a striped off-shoulder top and shorts was also a strong look.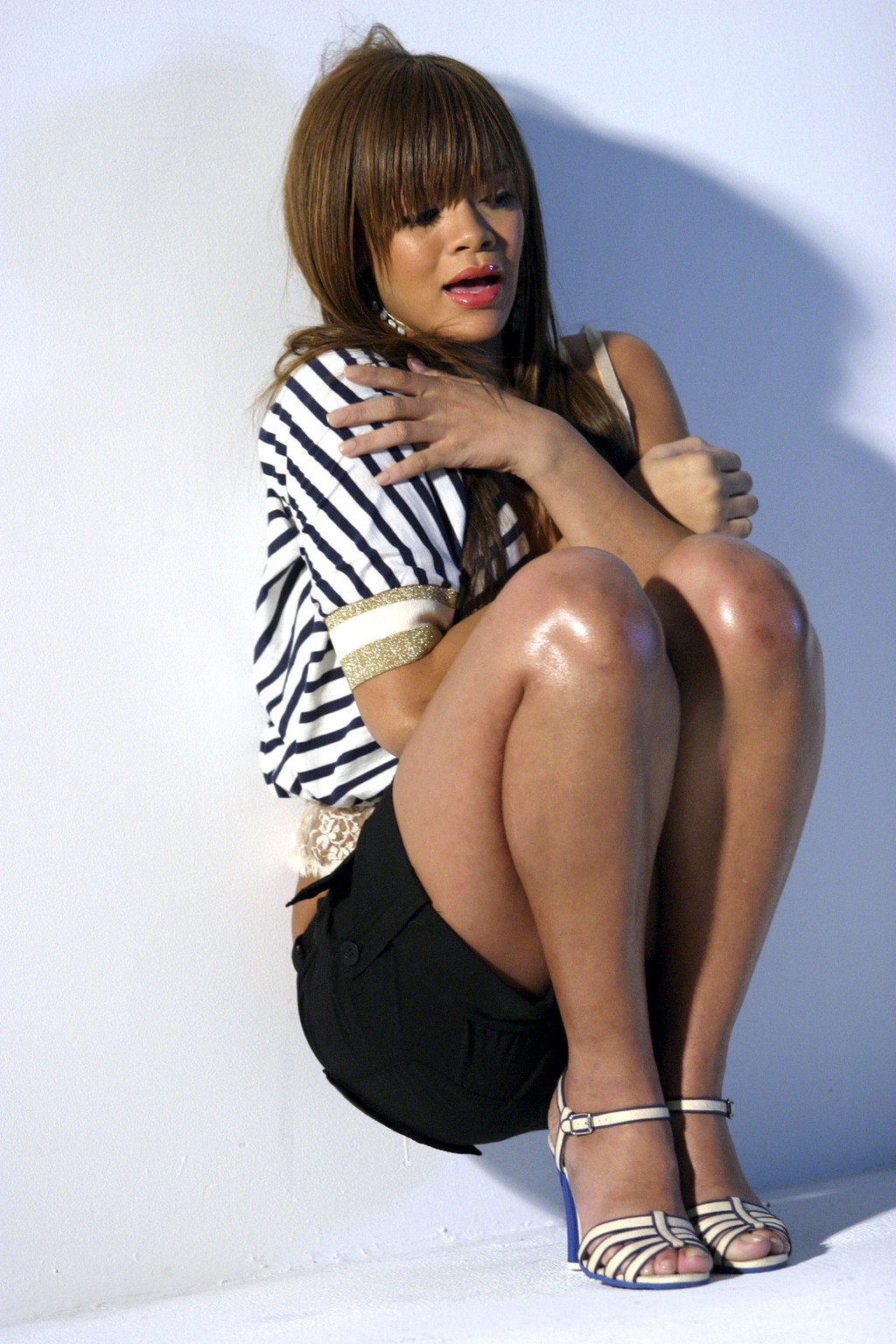 12.
Also, lederhosen were in, I guess.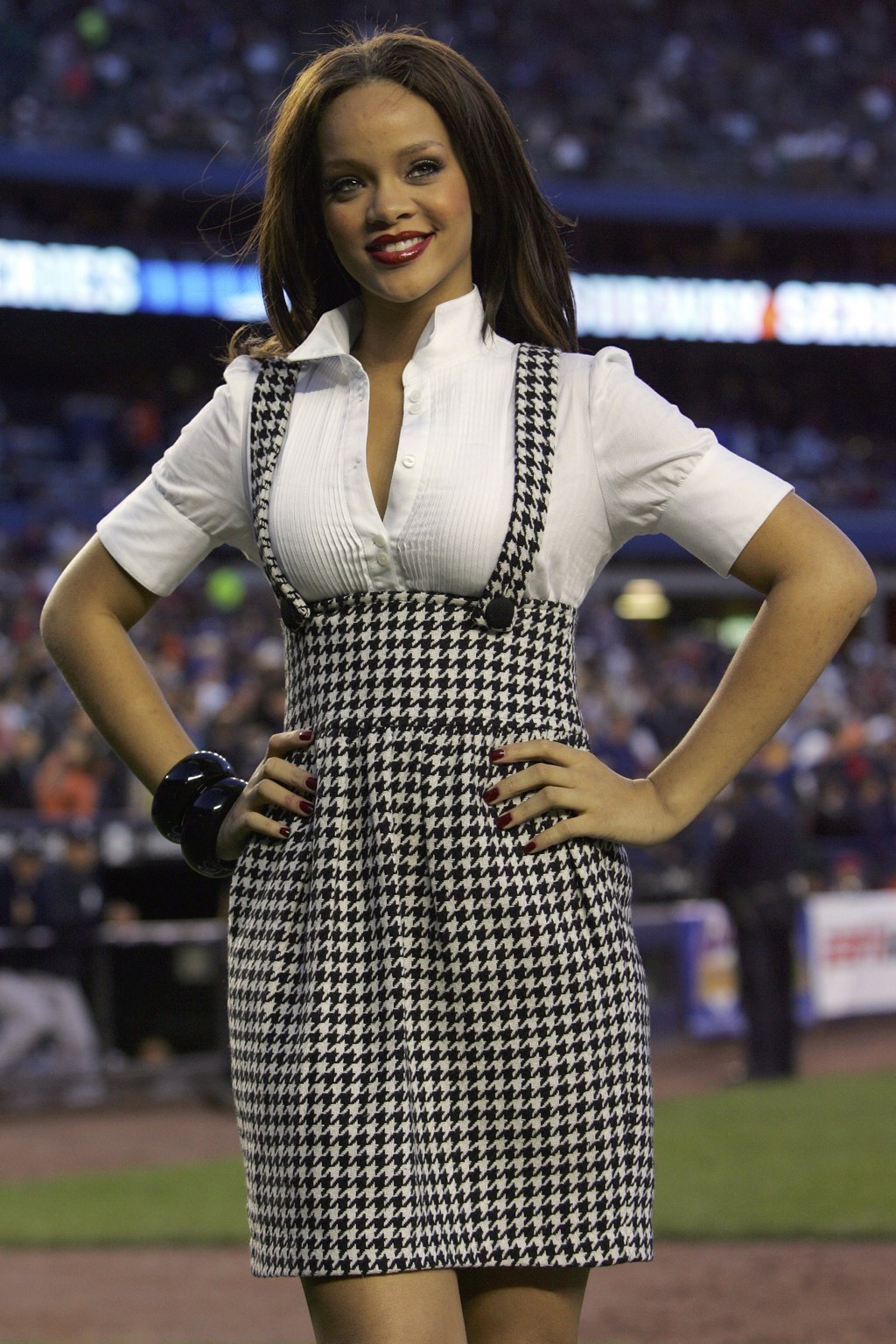 13.
But it was Of The Time.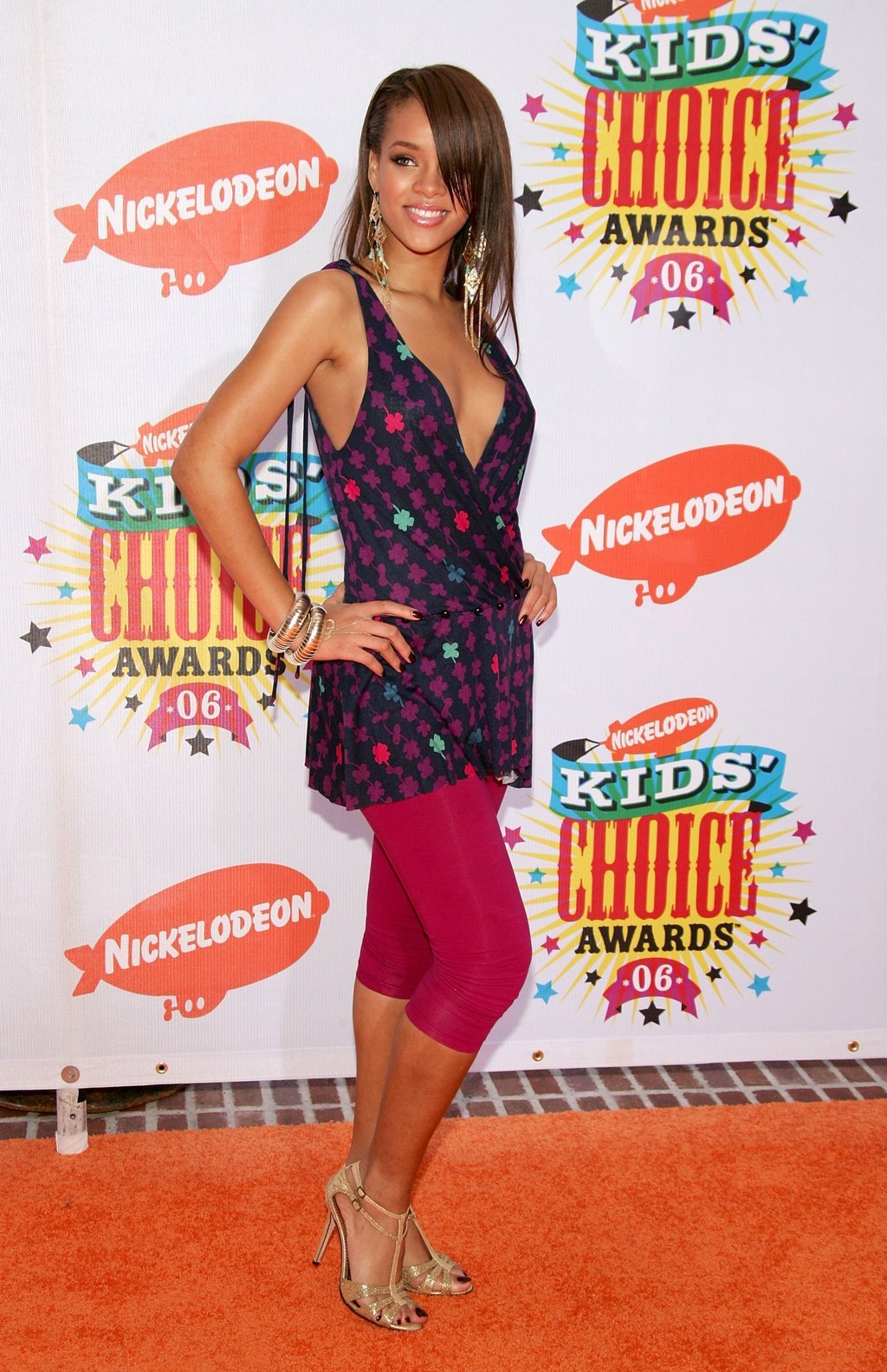 14.
No idea what the story behind this look is though.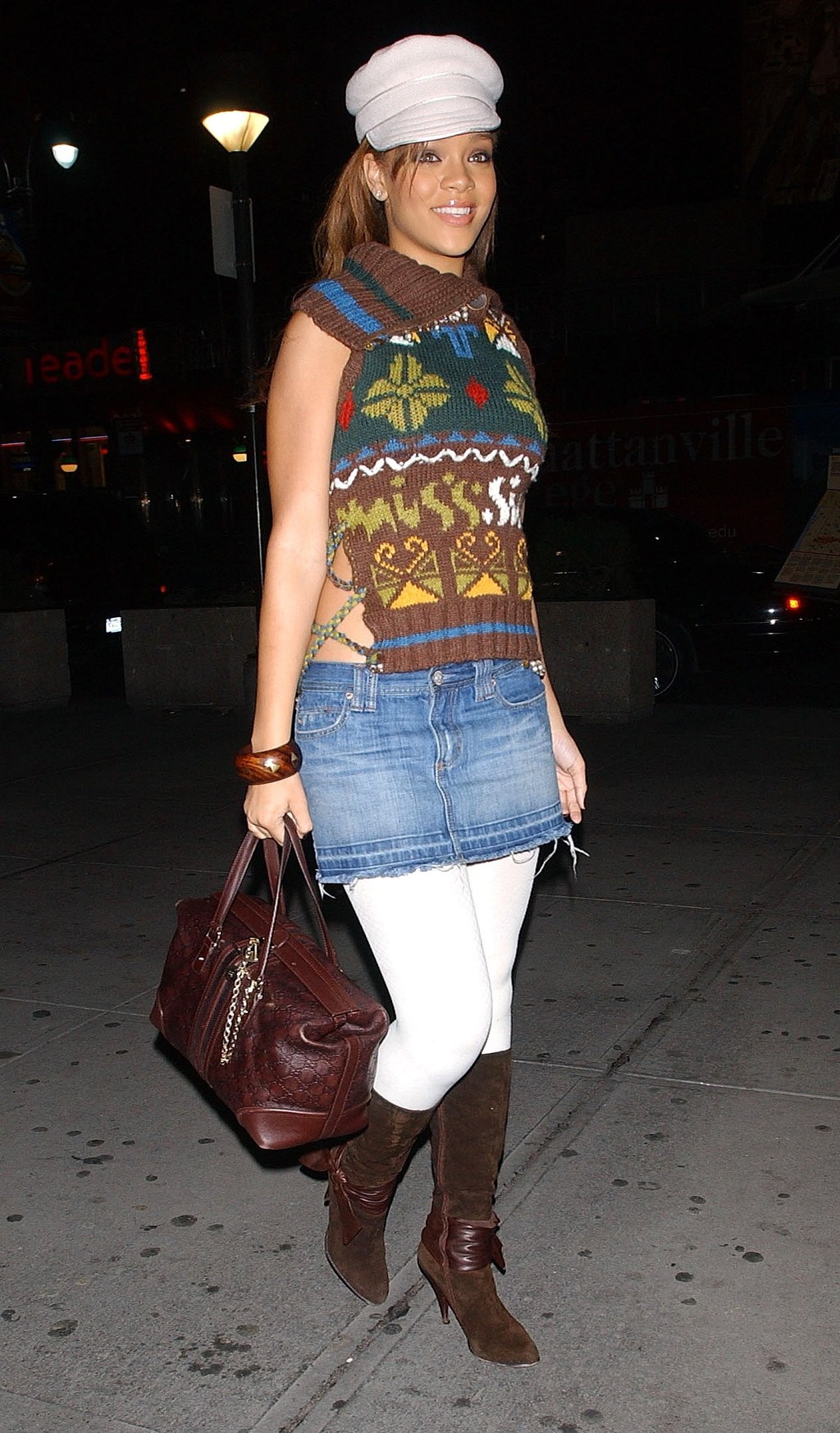 15.
But it must have made sense then.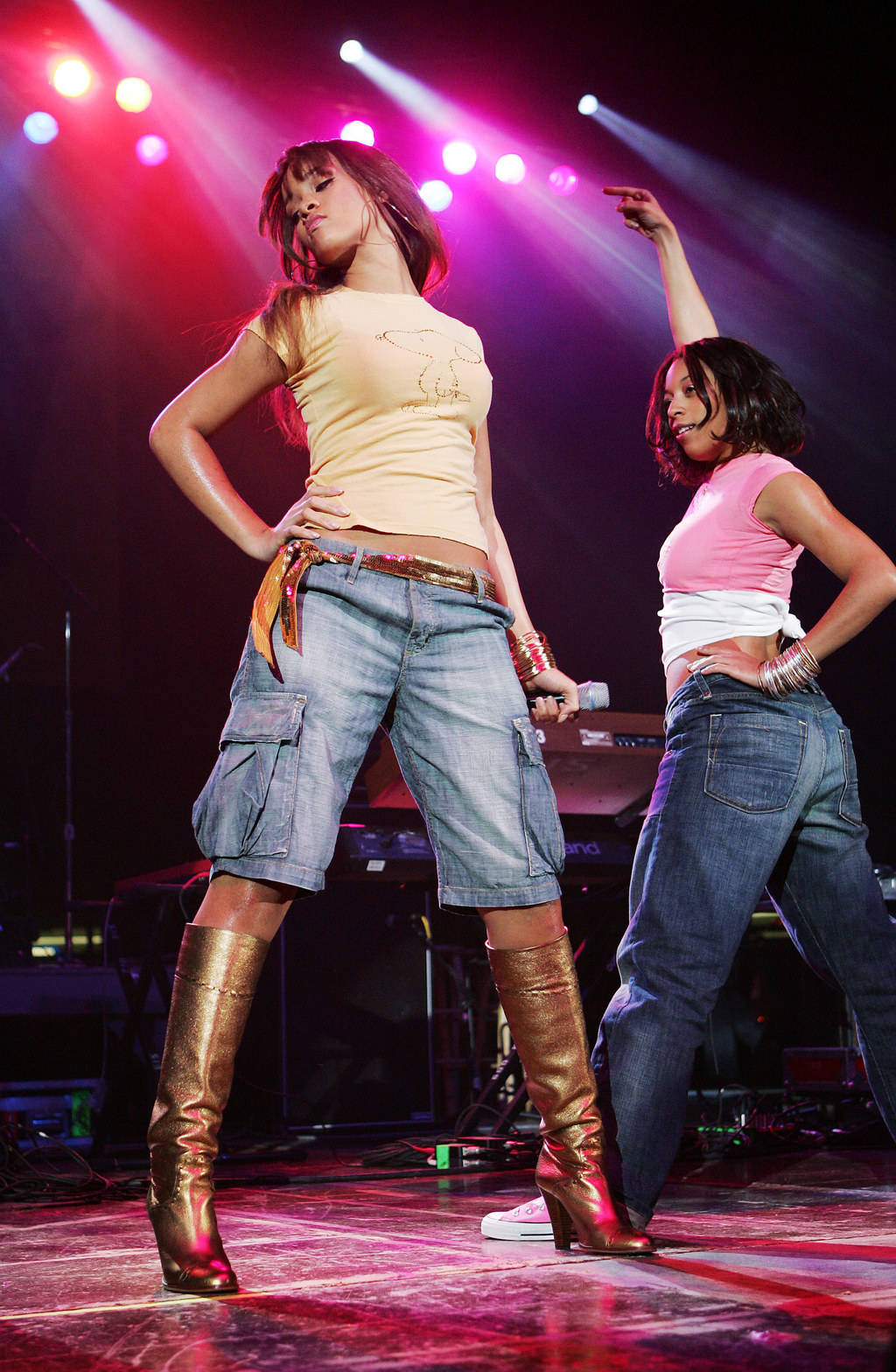 16.
Although her style has moved on somewhat from the glorious days of yesteryear...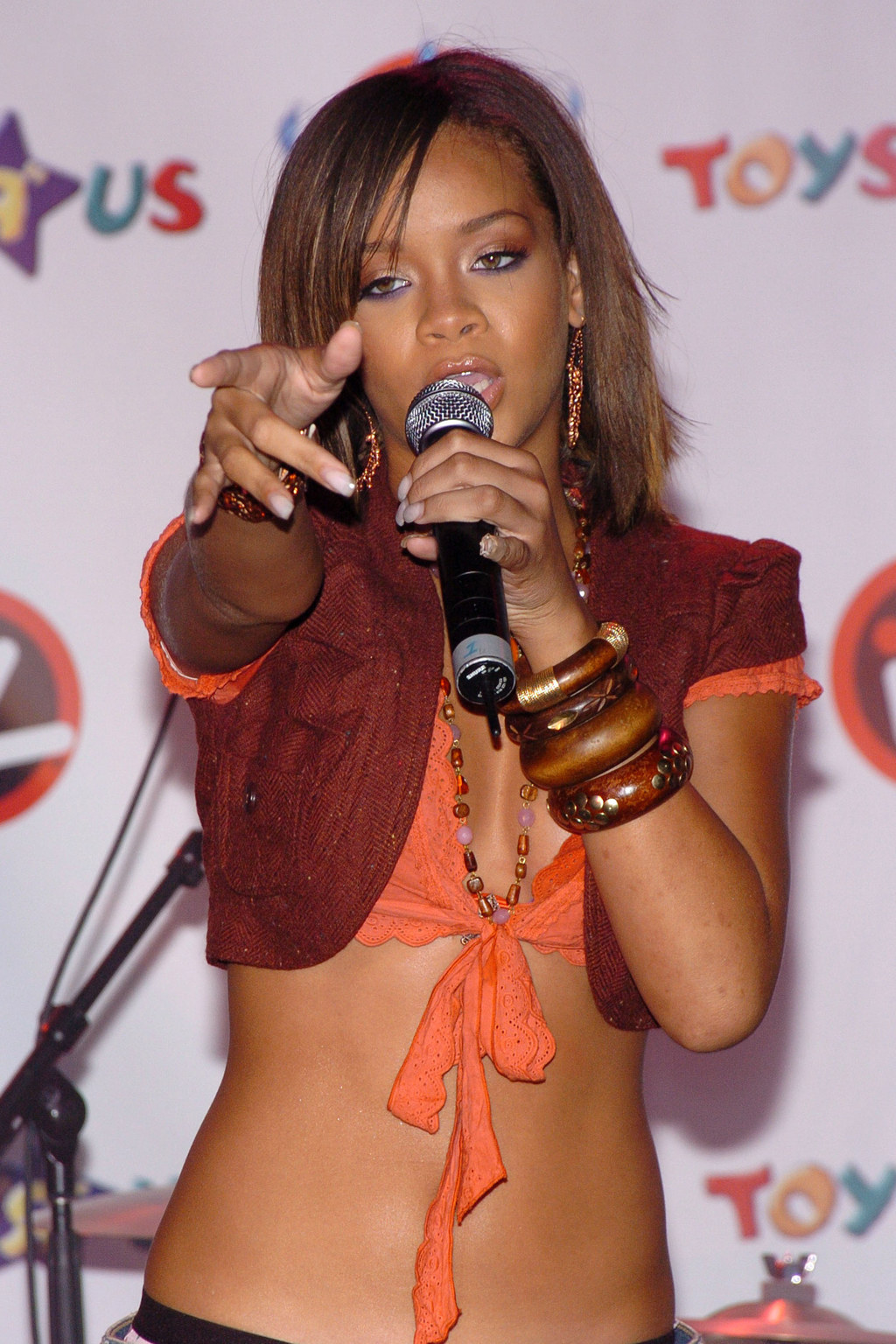 17.
It's clear that Rihanna has always had fun with clothes.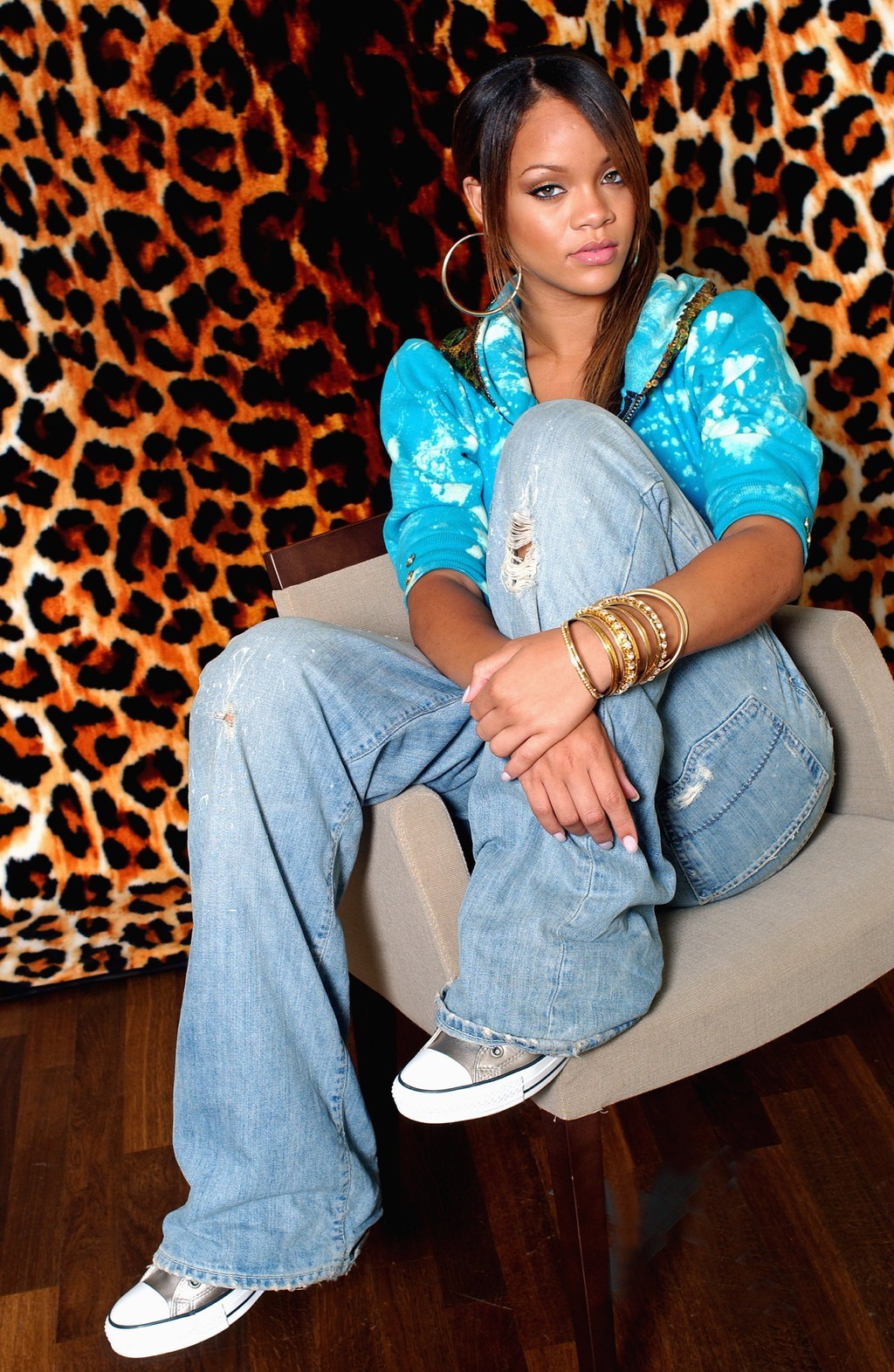 18.
And has always been true to her style at the time.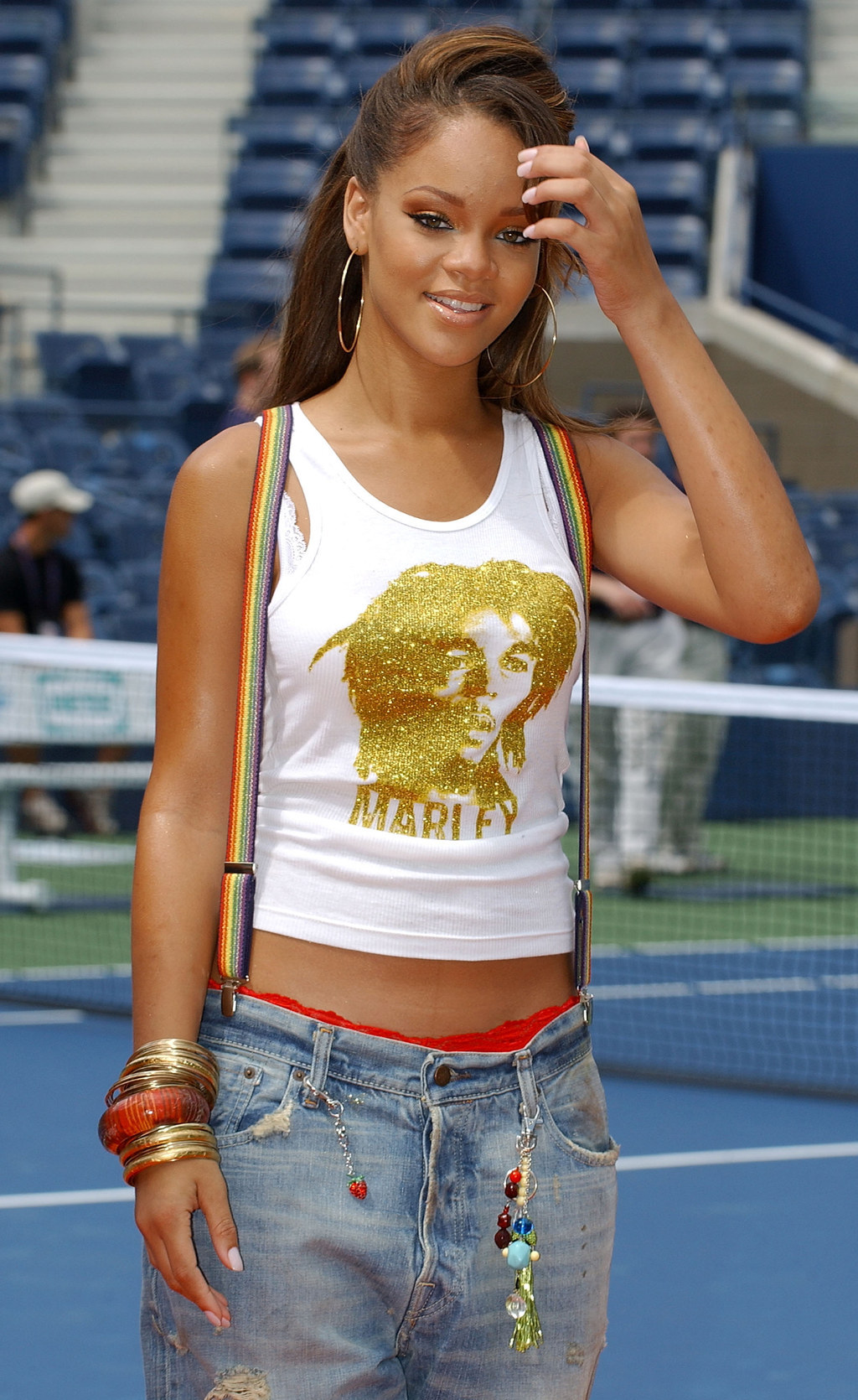 19.
You need to make mistakes before you can learn from them.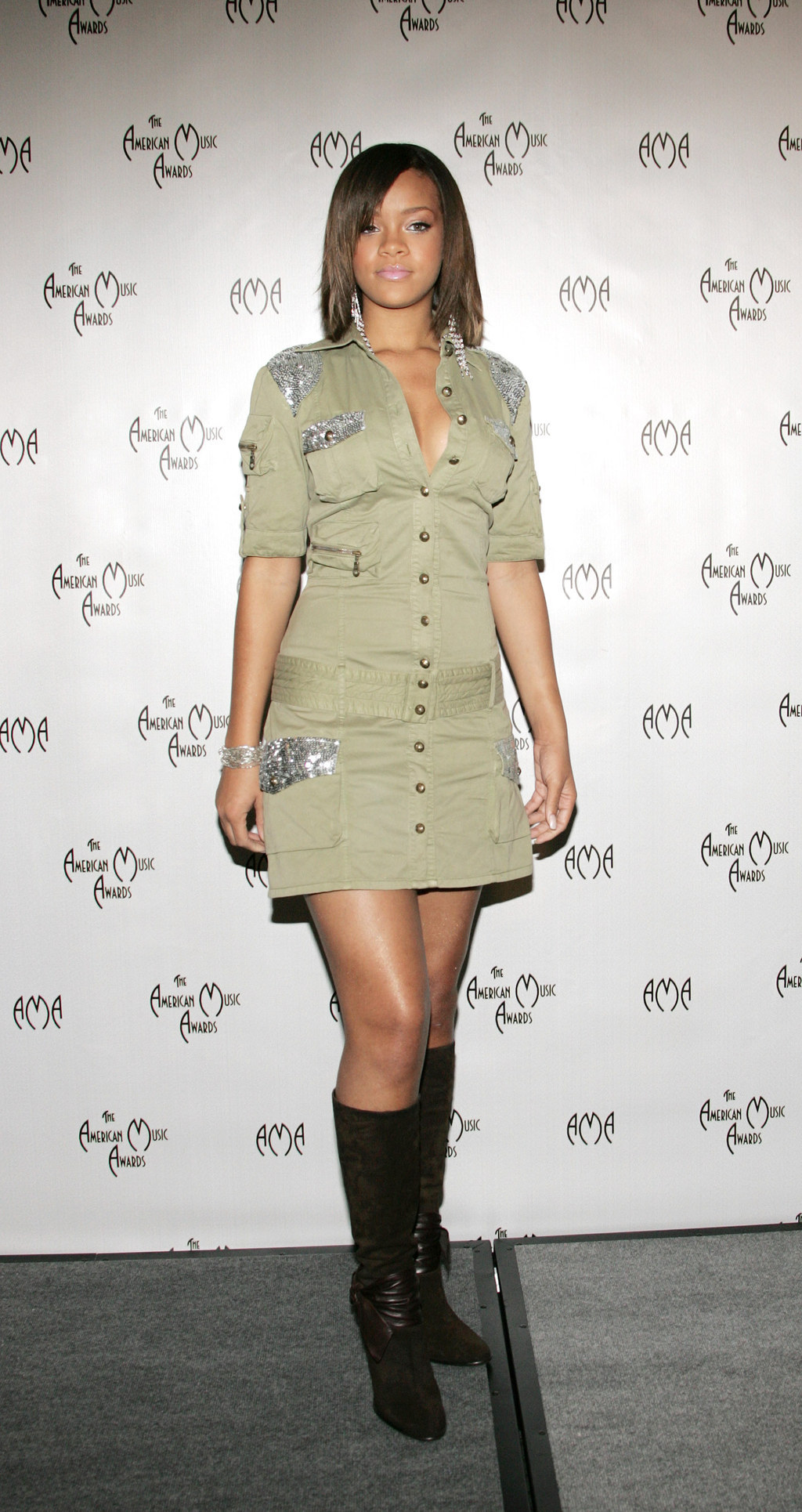 20.
She needed to wear these pinstripe shorts with a cropped, balloon-sleeve blouse...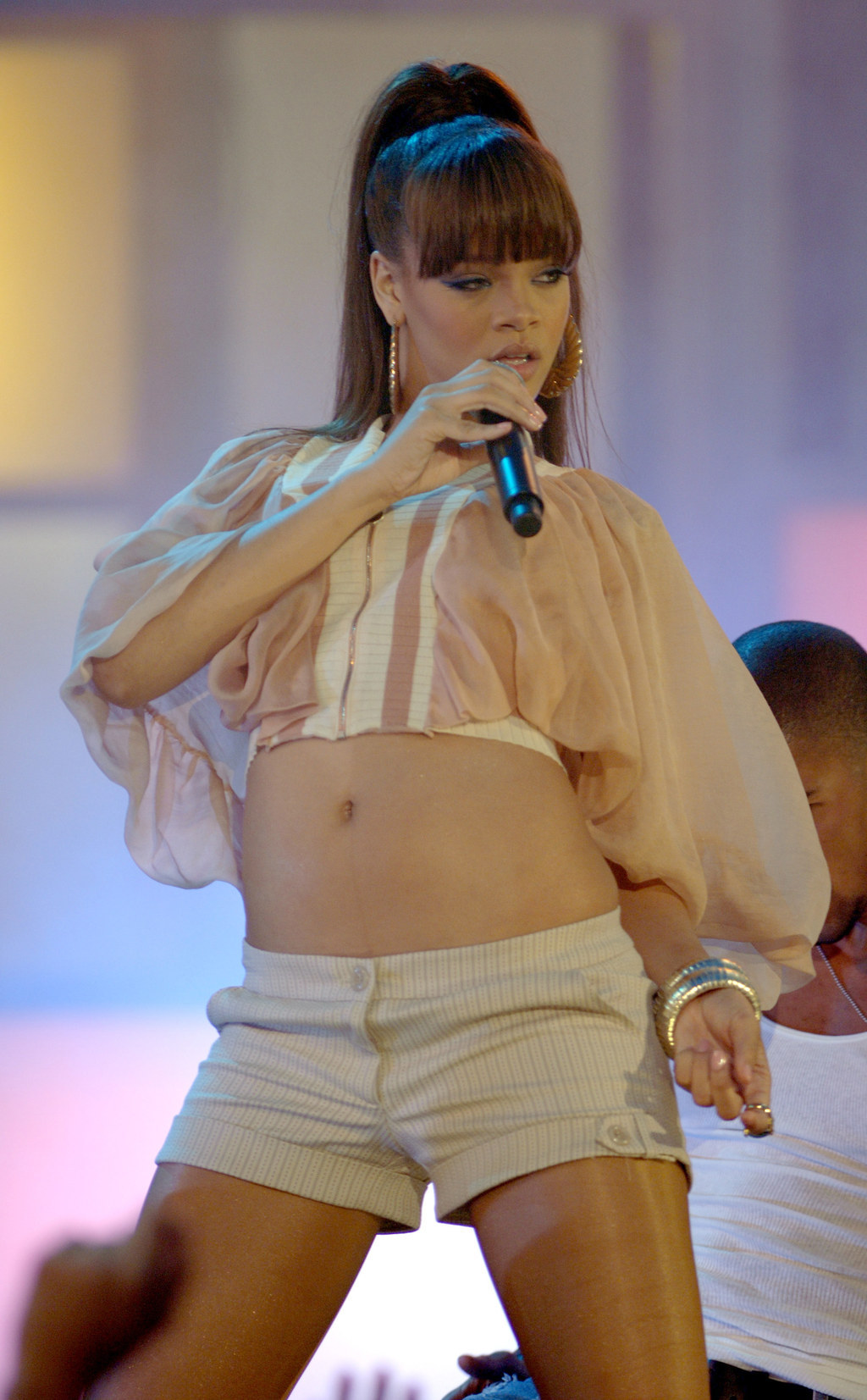 21.
She needed to wear this waistcoat/top hybrid with jeans that showed her underwear.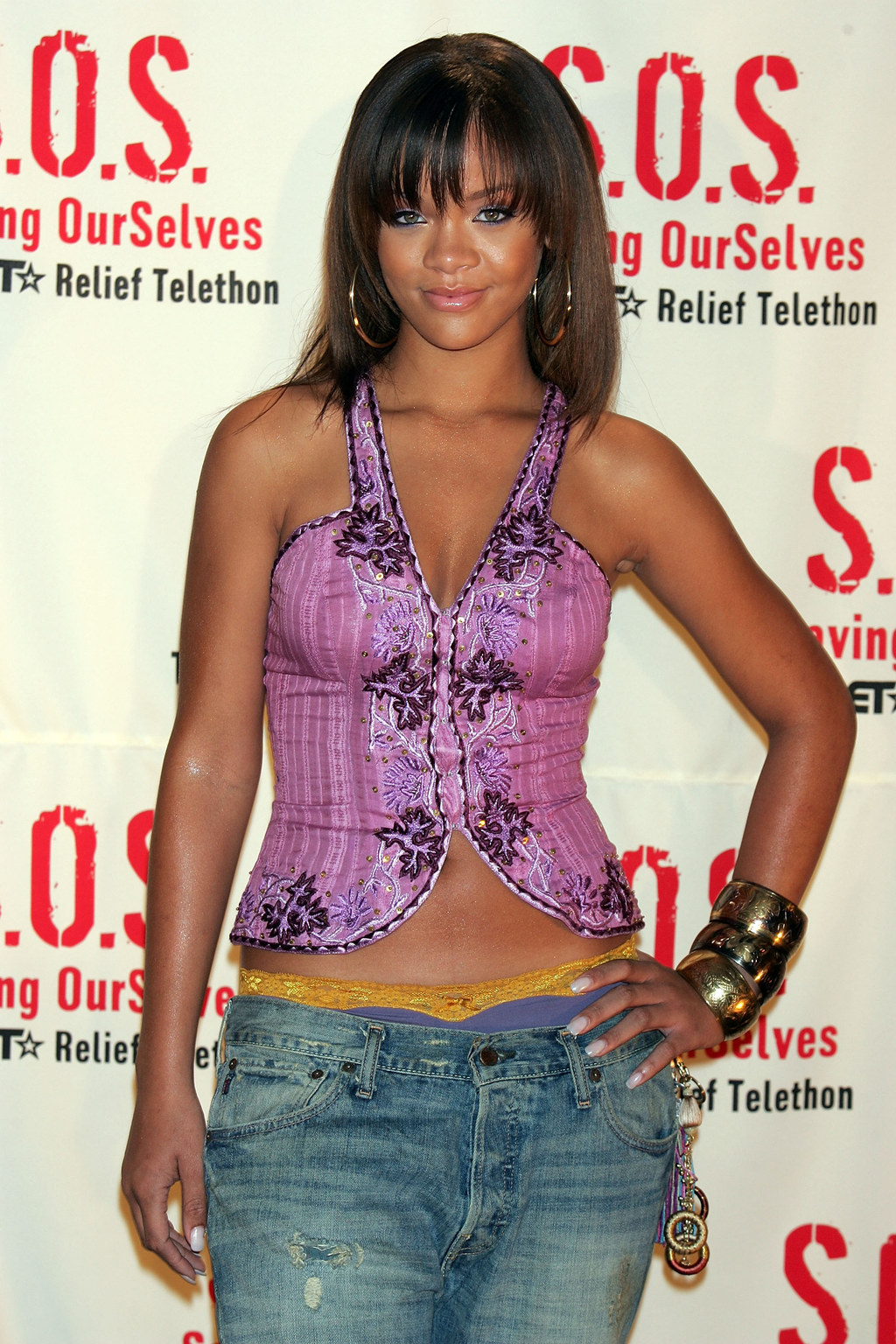 22.
Before she could evolve into who she is today.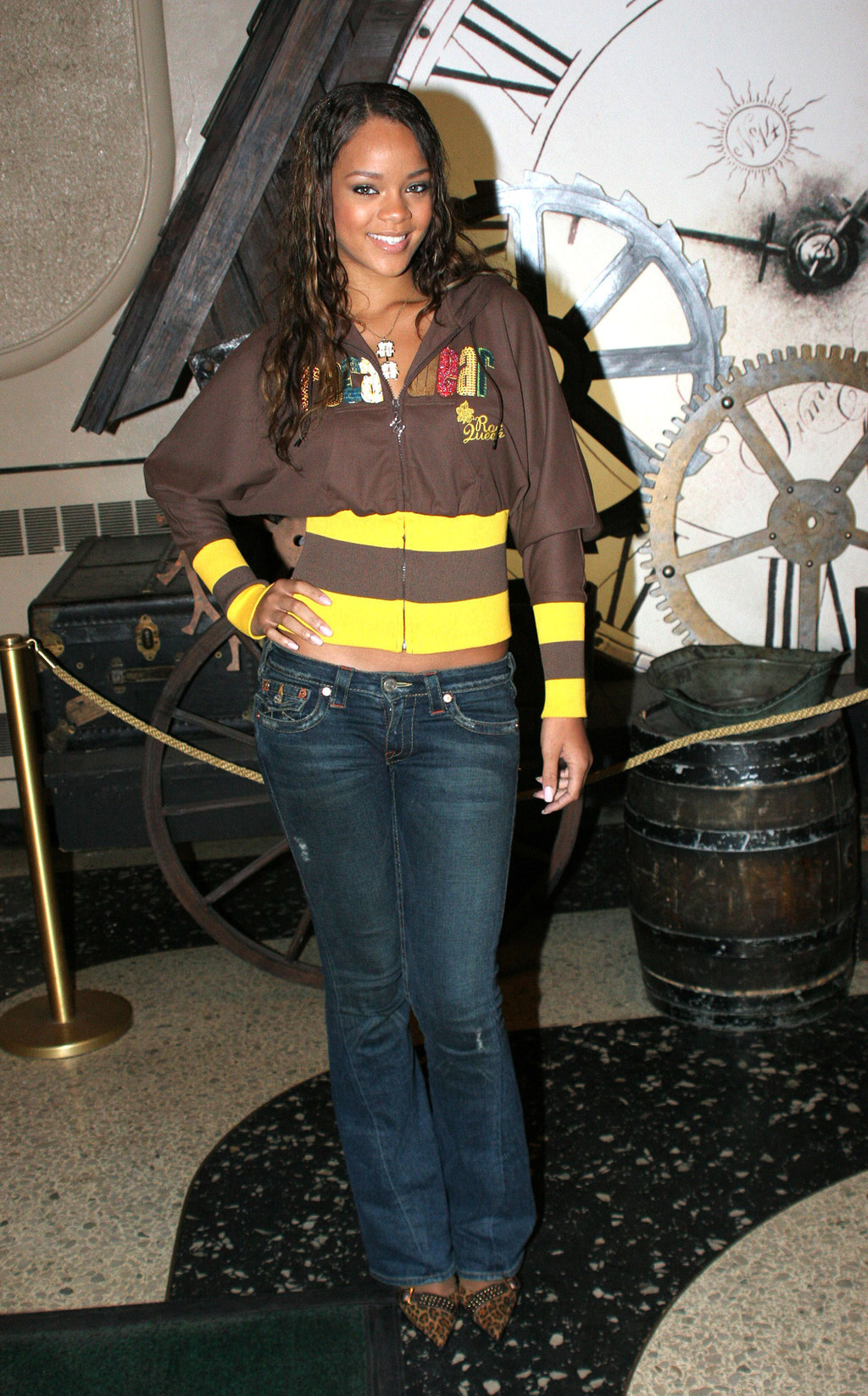 But, let's be real...