Just 18 Really Lovely, Wholesome Posts That Will Soothe Your Troubled Soul
In case you've not been getting your regular dose of wholesome content.
1.
This letter to a very good fish: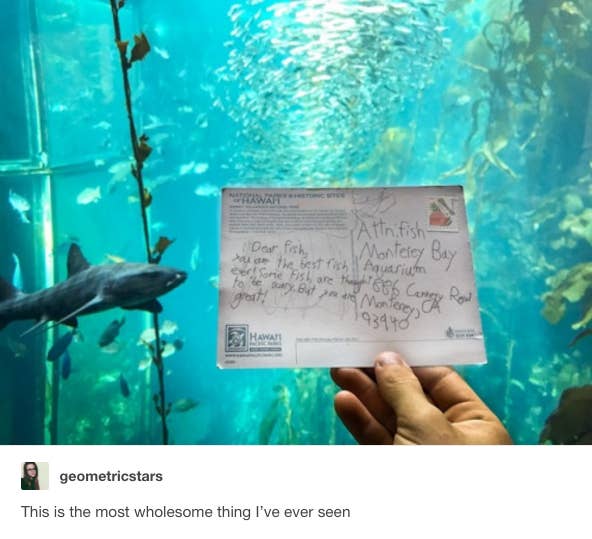 3.
This mysterious, perfectly round ball of fluff:
5.
This selfie queen:
16.
This beautifully circular ball of love and goodness:
17.
This girl, who know what she wants: