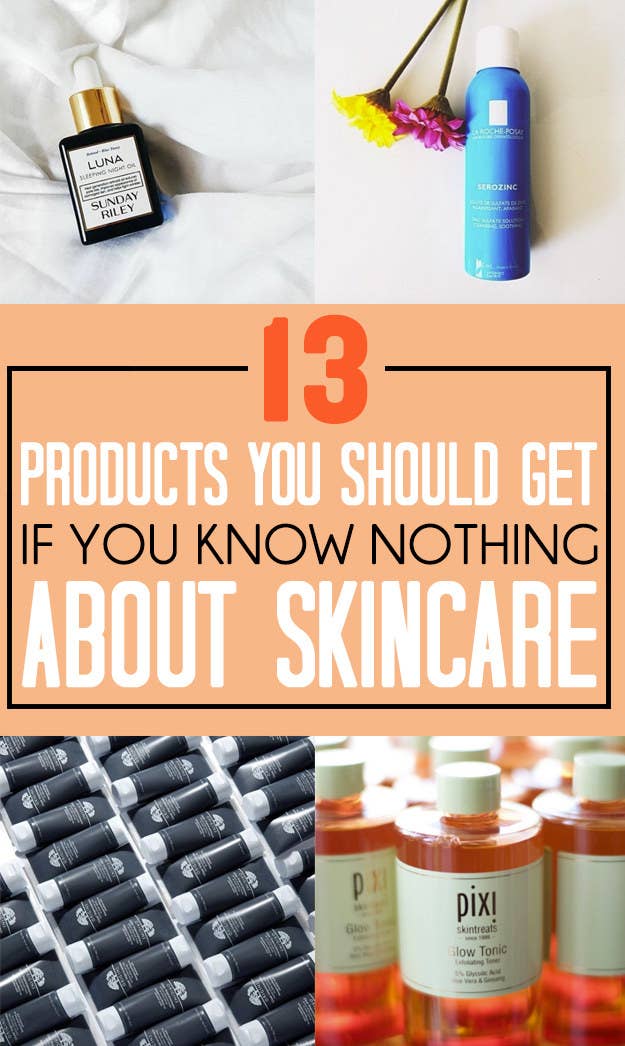 We hope you love the products we recommend! Just so you know, BuzzFeed may collect a share of sales from the links on this page.
Okay, skincare is kind of scary and intimidating and not quite as fun as playing with makeup.
It's really hard to know how to build up a skincare routine. It's a lot like baking; the ingredients are important but so is the order in which you apply them, and how you apply them. I'm by no means an expert and I'm still working on building up my own personal ideal skincare routine, but here is a non-exhaustive list of stuff that'll hopefully help get you started.
Obviously you don't need to buy all of these products and follow all of these steps immediately (or ever, I'm not your boss). But your skin is an organ, and it'll appreciate any little positive thing you do, just like your body will appreciate the occasional pizza-free evening.
1.
If you wear makeup, the first thing you'll need is a decent makeup remover, like the Garnier Micellar Water.
4.
A milky cleanser is necessary for your mornings and can work in the evenings too, if balms are a bit too much effort. This one from REN is great.
5.
After cleansing, your next step should be toning and Pixi's Glow Tonic is a cult product for a reason.
9.
If retinols don't sit well with you, try cold-pressed rosehip oil, like this one from The Organic Pharmacy.