You probably know Margot Robbie – the BAFTA-nominated actor and star of I, Tonya.
On Friday on The Graham Norton Show, she shared a story that honestly fulfils all my expectations of Australia.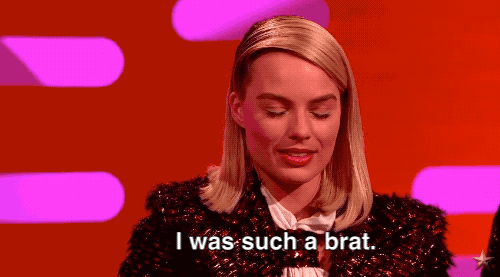 Apparently, snakes crawling into your house is no big deal and a common occurrence down under.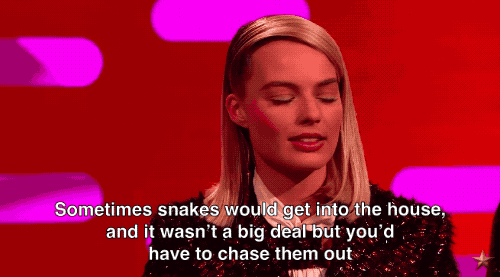 One night, Margot was deeply invested in an MSN chat, as many of us were during 80% of our teens, when her mum asked for help getting rid of a python.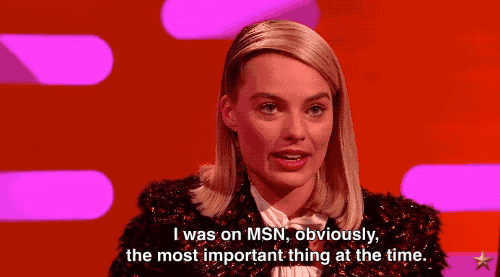 Margot was having none of it.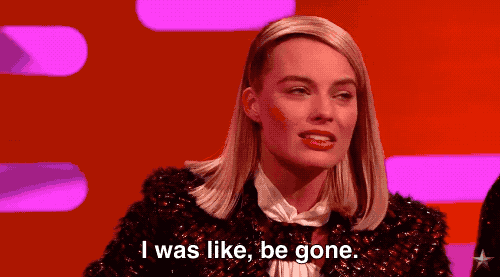 Ten minutes later, thinking it'd been quiet for a little too long, Margot came out of her room to find the python had wound its way up her mum's arm and was making its way around her neck.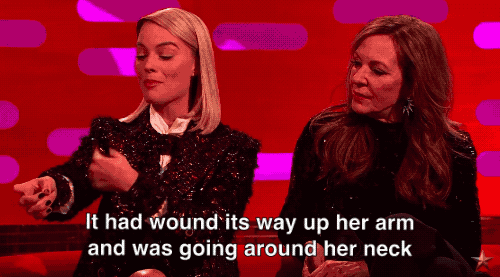 It's okay though!! It wasn't poisonous!!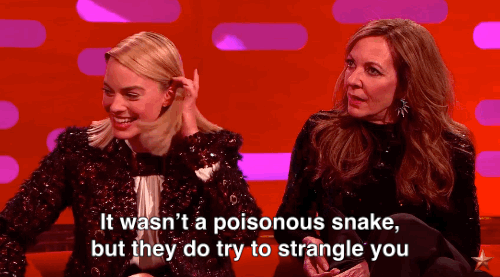 Getting rid of it wasn't too hard.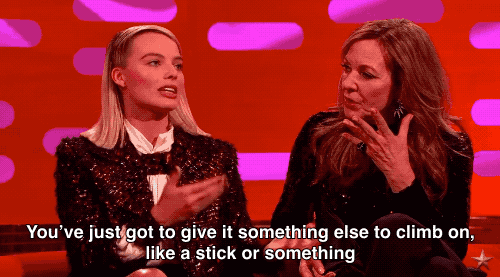 Margot vowed to be less bratty after that.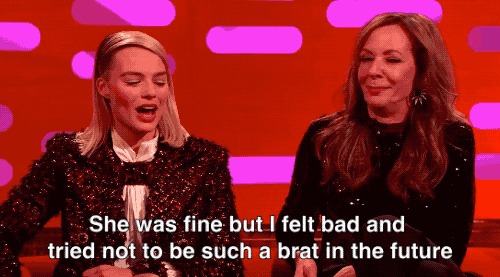 So if you ever find yourself being cornered by a snake in Australia, hopefully you'll have Margot by your side to help you deal with the many, many creatures intent on killing you.