And there was singing!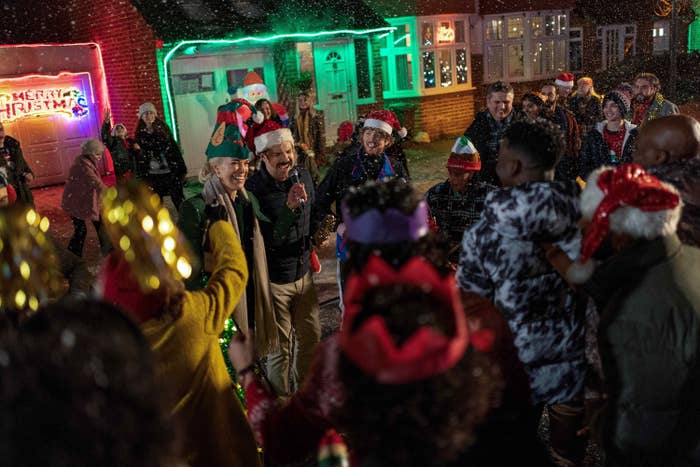 So, grab your sleighs and presents, and let's get into it.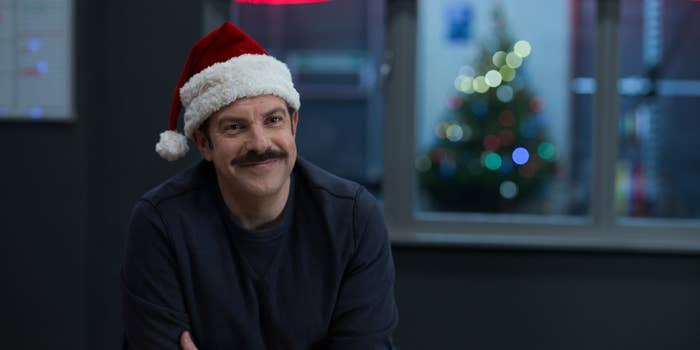 1.
Of course, there's more to Ted Lasso than this premise, but like, it's also true! There's scores of articles that discuss the show's refreshing subversion of toxic masculinity.
2.
Truly the best little family.
3.
I've said it before, and I'll say it again: Roy Kent (Brett Goldstein) and Keeley (Juno Temple) invented romance.
4.
Tears were, indeed, shed.
5.
Just lovely and marvelous and amazing and wonderful.
8.
Some behind-the-scenes action of the puppets that appear in this episode's on-the-nose festive theme song, courtesy of puppet fabricator Nikki Rice Malki. They were literally made by hand and took several weeks to finish.
9.
More BTS!
10.
Truly iconic.
11.
And let's appreciate this gem, because Sam (Toheeb Jimoh) is never wrong.
12.
Actually, though!
13.
You know, I think Ted could definitely heal the Joker.
14.
This full-circle moment with Keeley from Season 1, Episode 4.
15.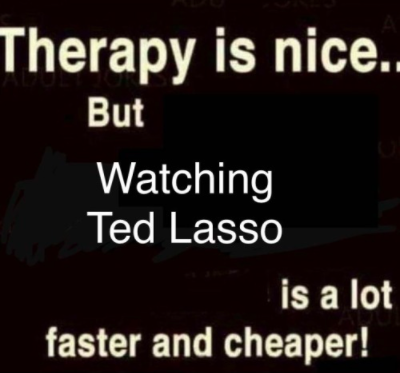 16.
In conclusion: