Warning: This post includes mentions of sexual assault.
It goes without saying that Simone Biles has had a beyond challenging experience at the Tokyo Olympics.
The decorated athlete withdrew from most of the gymnastics individual finals, but eventually rallied to win the bronze medal in the balance beam event.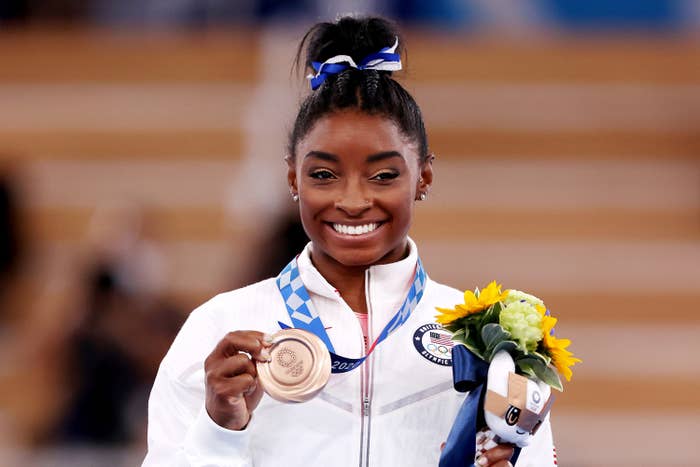 And in a new interview with Today's Hoda Kotb, she opened up about how the sexual abuse she faced at the hands of former Olympic gymnastics doctor Larry Nassar could have influenced her withdrawal.
"Now that I think of it, maybe in the back of my head, probably yes, because there are certain triggers that you don't even know, and I think it could have," she explained.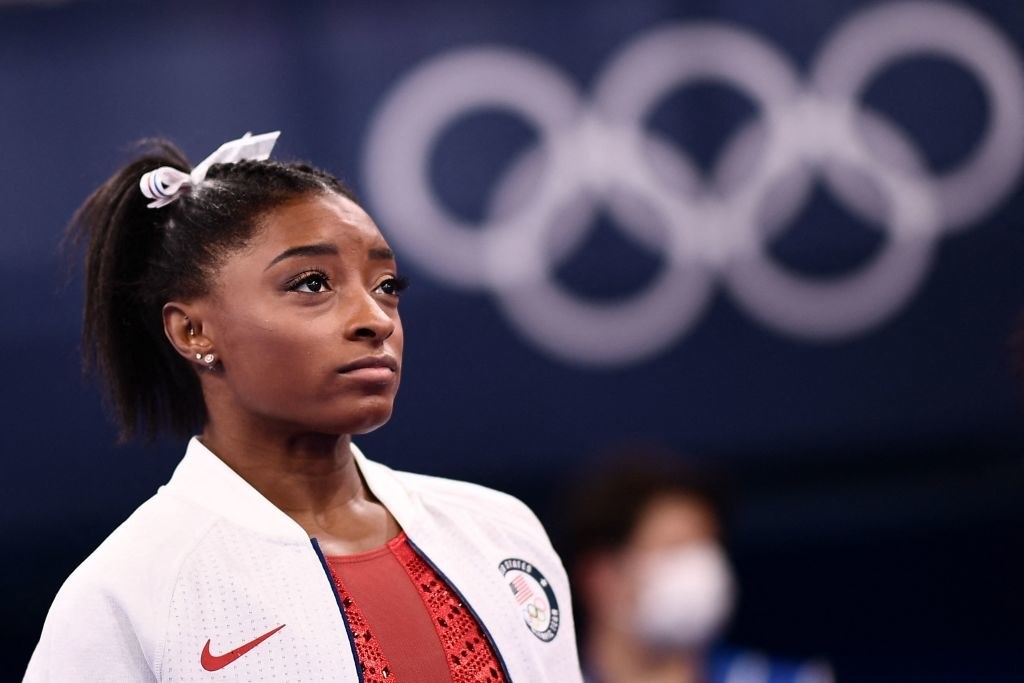 In the interview, Simone also stressed that the fallout of the scandal will not be swept away: "It's not going to be buried under the rug, and there will still be a very big conversation, so we still have to protect those athletes and figure out why it happened," she said.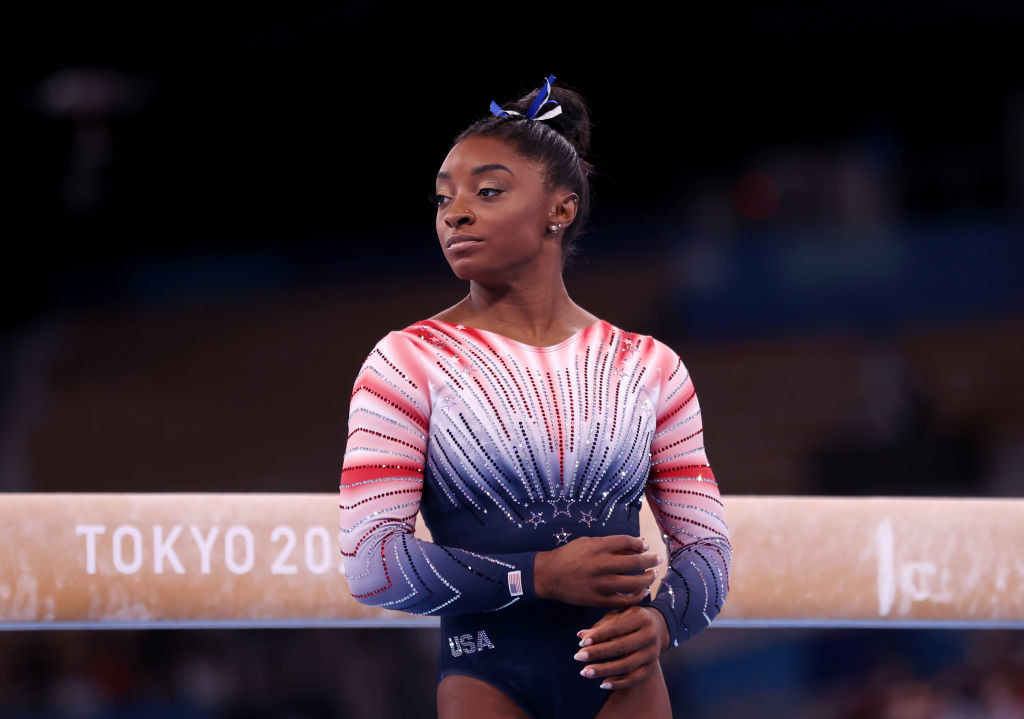 Simone has previously opened up about how her experience affected her, revealing that it was "impossibly difficult" to return to the same training facility where she was abused.
In a July episode of her Facebook Watch docuseries Simone Versus Herself, she revealed that she experienced a dramatic decline in her mental health after processing what had happened to her: "I was super depressed. I didn't want to leave my room. I didn't want to go anywhere. I kind of just, like, shut everybody out."
However, she said she feels a responsibility to speak out — both as a survivor and the current face of US gymnastics. "It's going to be harder to shut us out and our voices out if there is still somebody competing in the sport and is active."