OK, I don't actually know if that's his whole goal or whatever, but it sure does seem like it! I am not exaggerating when I say he and his wholesome newfound pottery-making skills keep me going!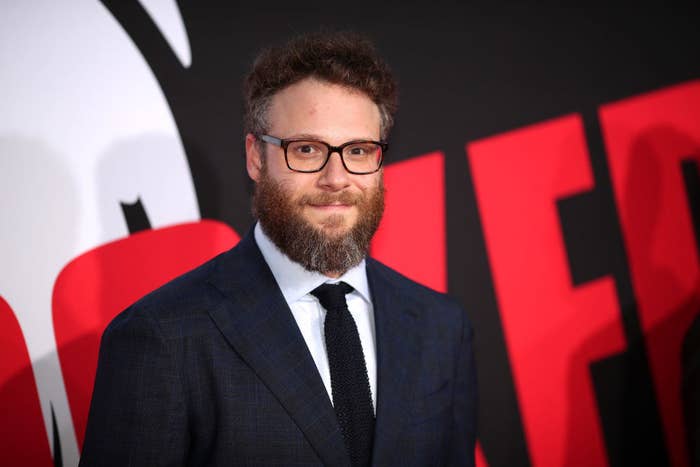 The 39-year-old multi-hyphenate seems to outdo himself every time, and — as someone who has tried her hand at 3D art and failed spectacularly — it's clear he has a boatload of skill. Which is cool. And hot. And amazing. And hot.
Which brings me to his latest creation: a custom-made rolling tray complete with different stations for making and smoking a joint! Seth captioned the (scorchingly hot) video with a simple, "I invented a rolling tray."
And I'm not the only one who lost their minds about this video!
A terrible pun, I must say, but true nonetheless!
Must admit I did not expect Jane Lynch to be in the quote tweets.
People were thirsting.
Meanwhile, others were beyond impressed at his rolling speed.
There were wholesome feelings.
And there were dangerously horny feelings (relatable).
[REDACTED].
In conclusion:
In a May 2021 cover story with GQ, Seth said he and his wife, Lauren Miller, joined a studio more than two years ago and now boast several pottery wheels in their at-home garage space. And over the course of the pandemic, he found that pottery — and the ability to make custom ashtrays and paraphernalia — had a therapeutic effect on him.
Well, there you have it. Now, if you'll excuse me, I'll be spending the rest of my day(s) thinking about Seth and his little humanity-saving vases. (And also the embarrassing lengths to which I would go just to see him make one at his pottery wheel.)