The beloved actor just turned 55, and she rang in her birthday celebration with none other than her Eternals co-star — the one and only — Angelina Jolie!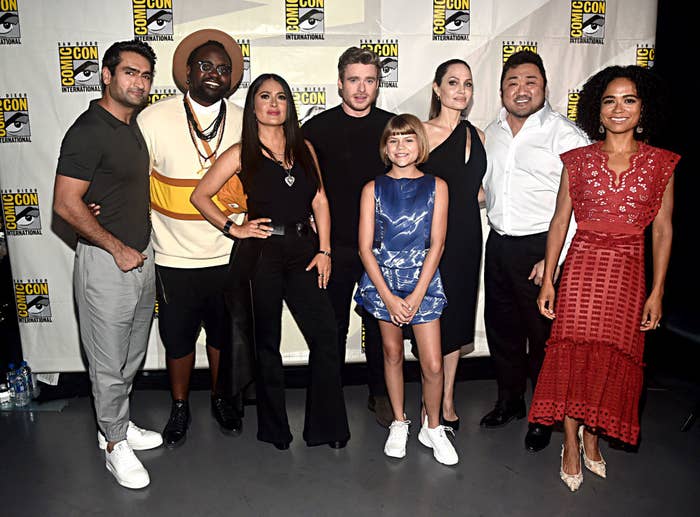 Anyway, Salma, whose birthday was Thursday, shared a video of herself on Instagram yesterday sitting in front of a cake. Next to her was her brother Sami Hayek and Angelina.
In the video, Salma's loved ones chant "Mordida! Mordida!" The phrase references the Mexican tradition of "La mordida" — which translates to "bite" in English — where a person's face is shoved into their birthday cake for them to take a bite.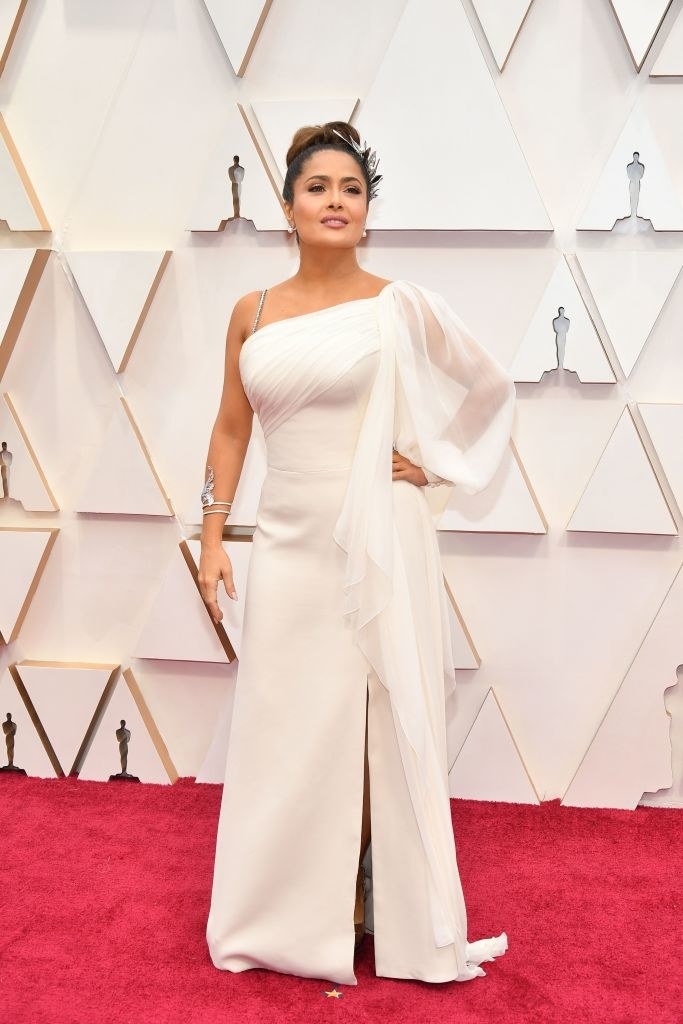 And who — you ask — was the lucky guest who got to lead the tradition? Yup, fellow icon Angie!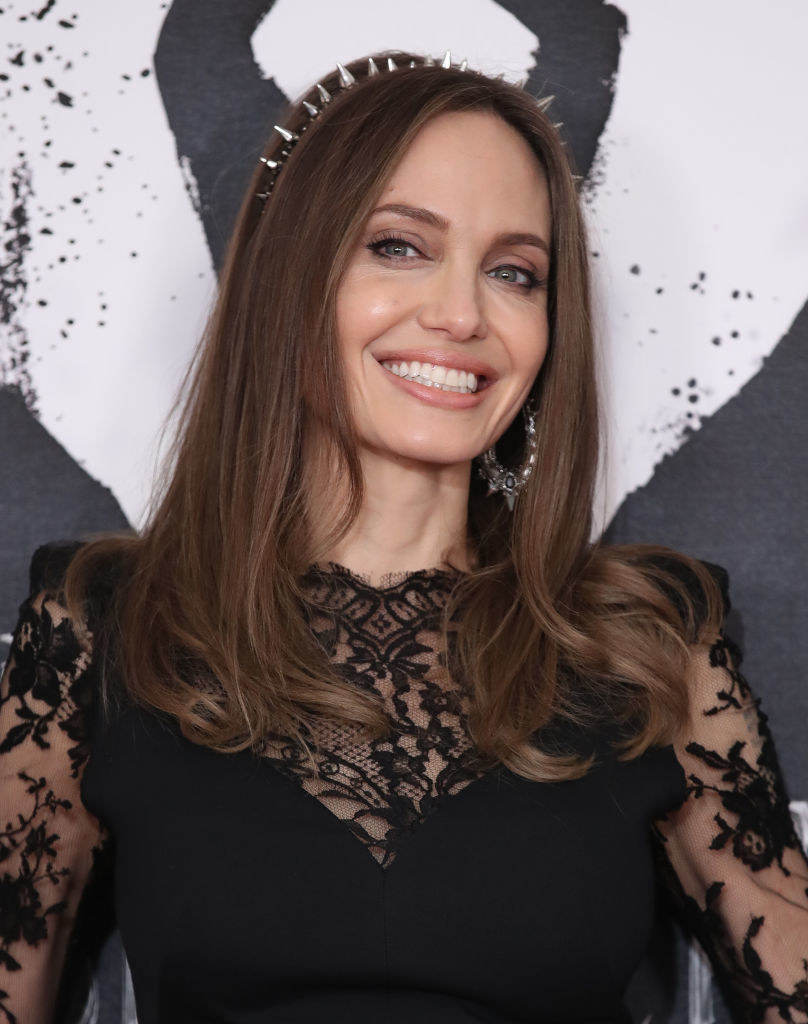 "My brother @hayekstudio and me trying to teach Angie how to do the Mexican Mordida @angelinajolie," Salma captioned the video. "Mi hermano sami y yo enseñandole a #anjelinajolie como se hace la mordida!"
In the video, an apprehensive Angelina has her hand on Salma's head as she leans over and tells Sami to lead the tradition. But Salma was not having it, tapping Angelina's hand as a signal to go for it. After some more hesitation on Angelina's part, she urged the Girl, Interrupted star, "Do it!"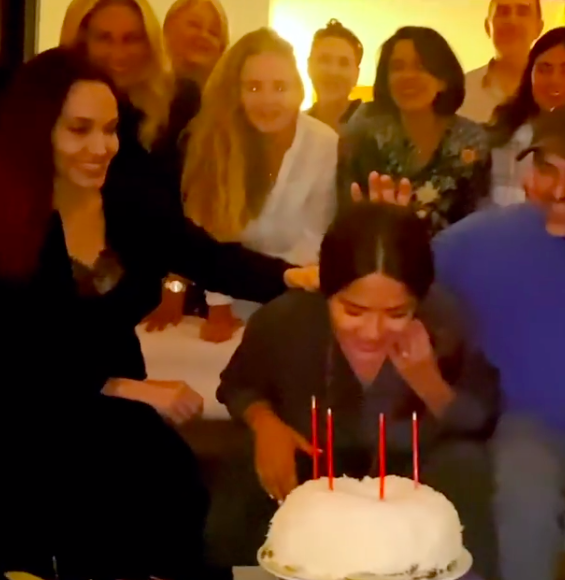 Angelina then pushed Salma's face into the cake, letting out a scream and leaning back into the couch to cover her face.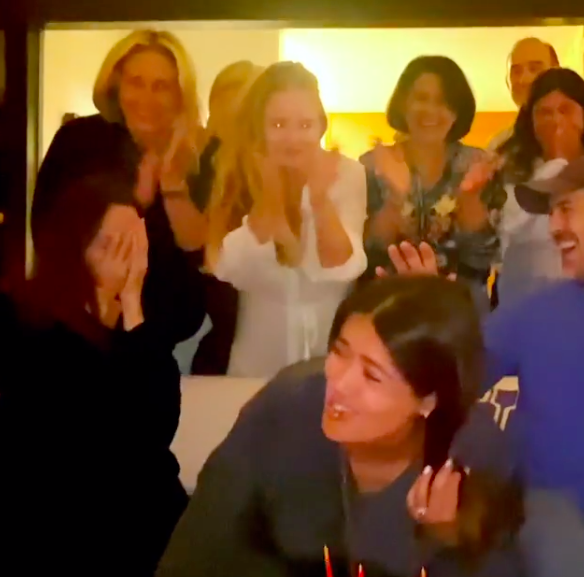 Just look at these shots from the video, I beg you.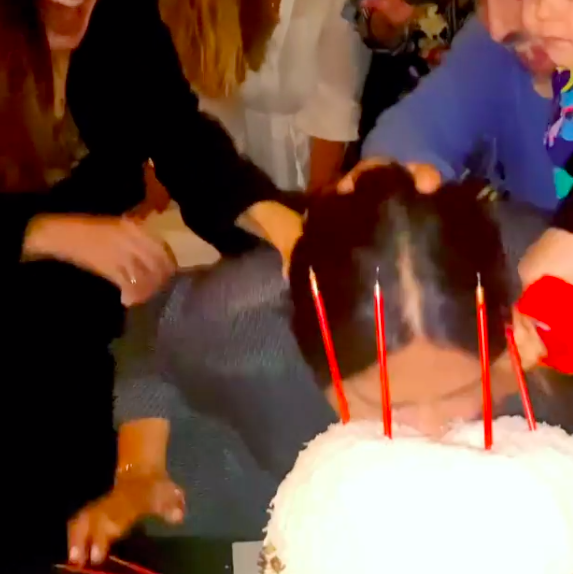 And Exhibit B.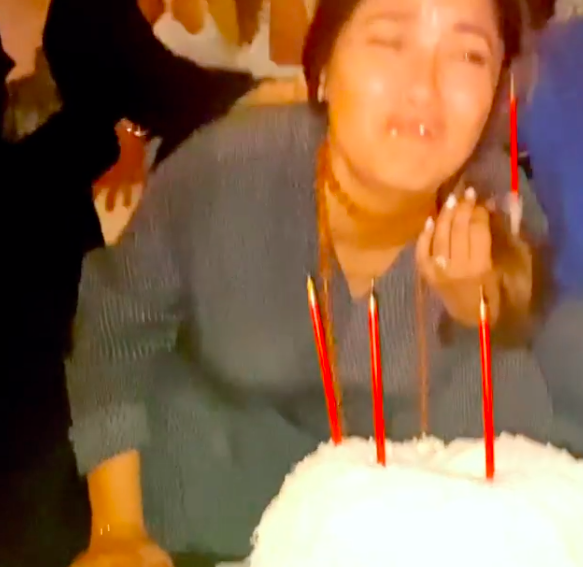 To be either Angelina (pro: you get to playfully shove Salma's face in a cake) or Salma (pro: you get to have your face playfully shoved in a cake by Angelina) in this video...in this room...at this party. Or even to just get the opportunity to be a fly on the wall.
Well, a girl can dream, right?!