Ever texted the wrong number? It seems like Harry Styles didn't get the memo when Rosalía changed her contact info, leading to some pretty hilarious exchanges with a stranger.
During a Thursday appearance on the Tonight Show Starring Jimmy Fallon — her first US talk show — the Latin Grammy-winning singer revealed she often changed her number, not knowing her previous digits would eventually be recycled.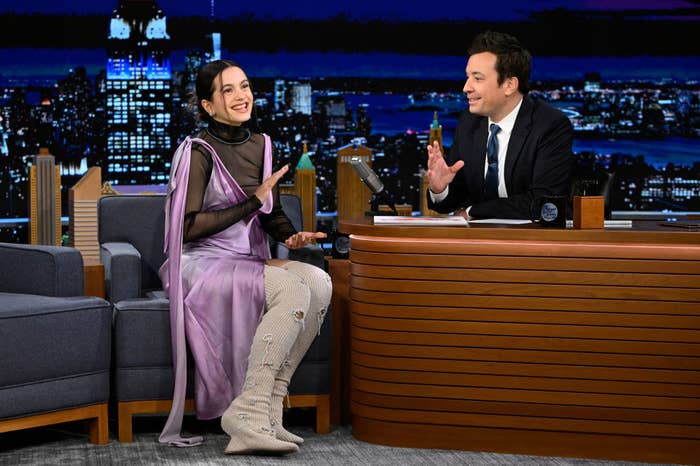 "I changed it so often...because I didn't answer messages — and then I realized I wanted to focus, be in the studio, work," said Rosalía, who will soon be a musical guest on Saturday Night Live.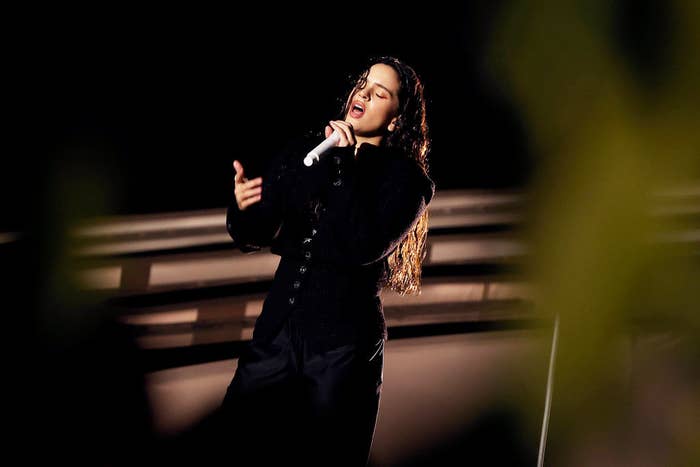 The 28-year-old explained, "I thought that when you use a phone number, then that phone number disappears or something. My friends, who thought that they were texting me, were texting random people."
And that's where Harry comes in: The British singer-songwriter texted Rosalía to compliment her on a song, only to get a series of contradicting messages.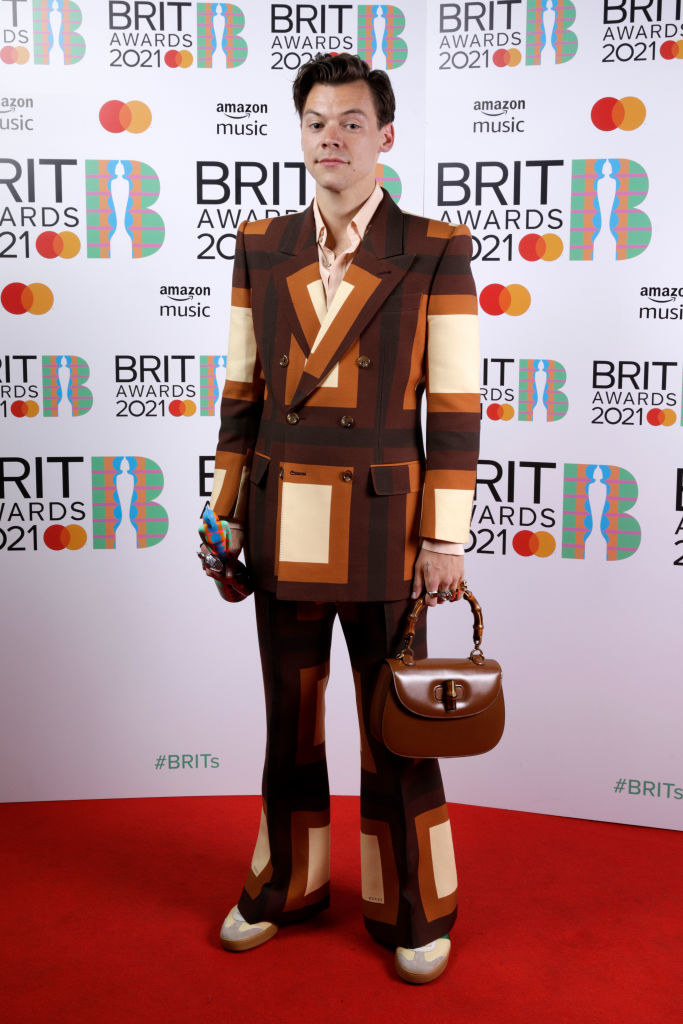 "He sent me this screenshot, OK, in the DMs…saying, 'Your texts are confusing,'" she shared, fishing her phone out of her thigh-high boots (very iconic behavior, might I add). Like, just look at Jimmy Fallon trying to comprehend what Rosalía is trying to do:
Naturally, the "La Noche De Anoche" singer came prepared with receipts!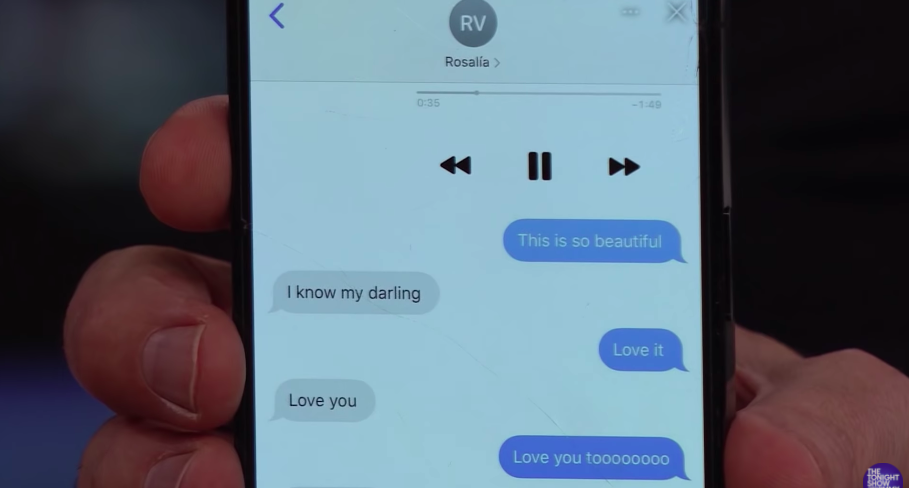 After exchanging mutual "Love you's," things take a turn: The texter then admits, "Haha sorry / You're wrong / I don't know who you are." After Harry shares his confusion, the stranger explains the situation and tells him "Don't bother me anymore."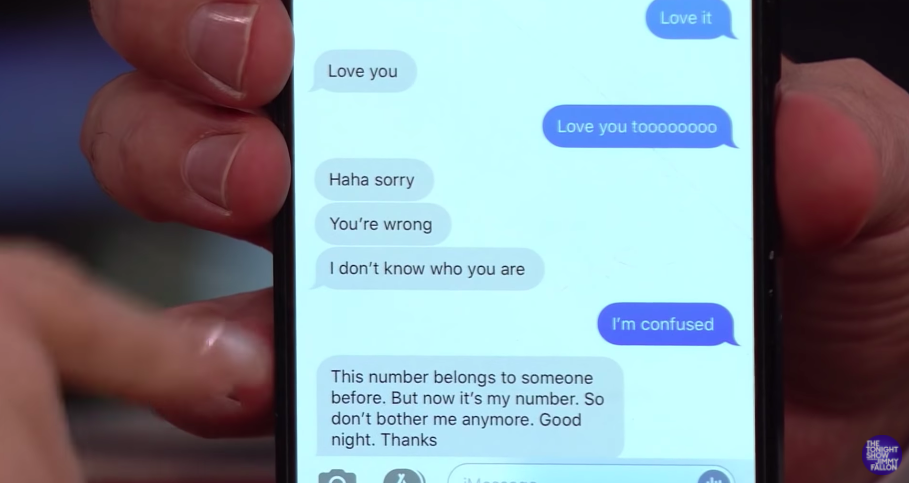 Given the hilarious mishap, Jimmy and Rosalía reacted as such:
Harry, you have 24 hours to respond. And to the person who unwittingly texted with him, sorry if you're a fan!