Indigenous model Quannah Chasinghorse reflected on her "lonely" experience at the 2021 Met Gala, saying that she felt out of place at the "elitist" high-fashion event.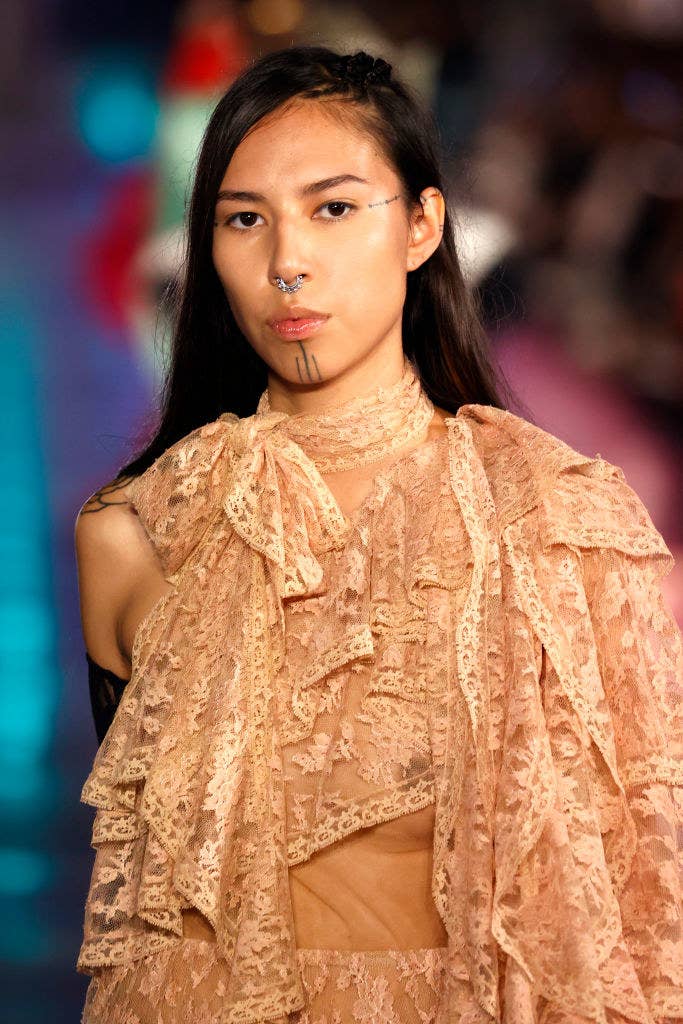 In a new interview with Insider, the 19-year-old — who is of Hän Gwich'in and Oglala Lakota descent — explained that she felt much more alone than she let on in a tweet the night of the function.
"It was just such a weird space to be in," the climate activist and land protector told Insider. "I remember standing there and looking at everyone and feeling so alone. Like, really, really lonely."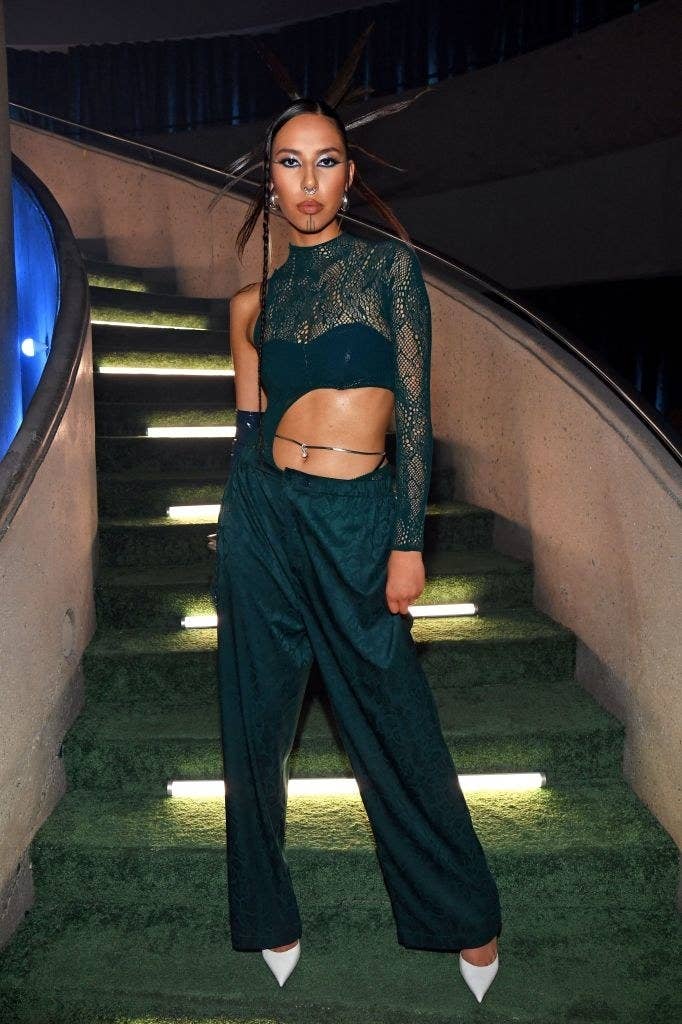 The model, who was invited by Norwegian designer Peter Dundas (alongside guests Megan Fox, Ciara, and Mary J. Blige), said she felt neglected at the star-studded fundraiser. "No one knew me. No one cared to ask. People are there for themselves and it shows."
Quannah detailed that her excitement for the night wore off as it progressed, especially as she began to contemplate the night's theme, "In America: A Lexicon of Fashion." "No way am I celebrating America," she shared. "If I were to celebrate anything it would be my Indigenous roots, my Indigeneity, who I am. Because of what America did to my people, I am proud to be here today."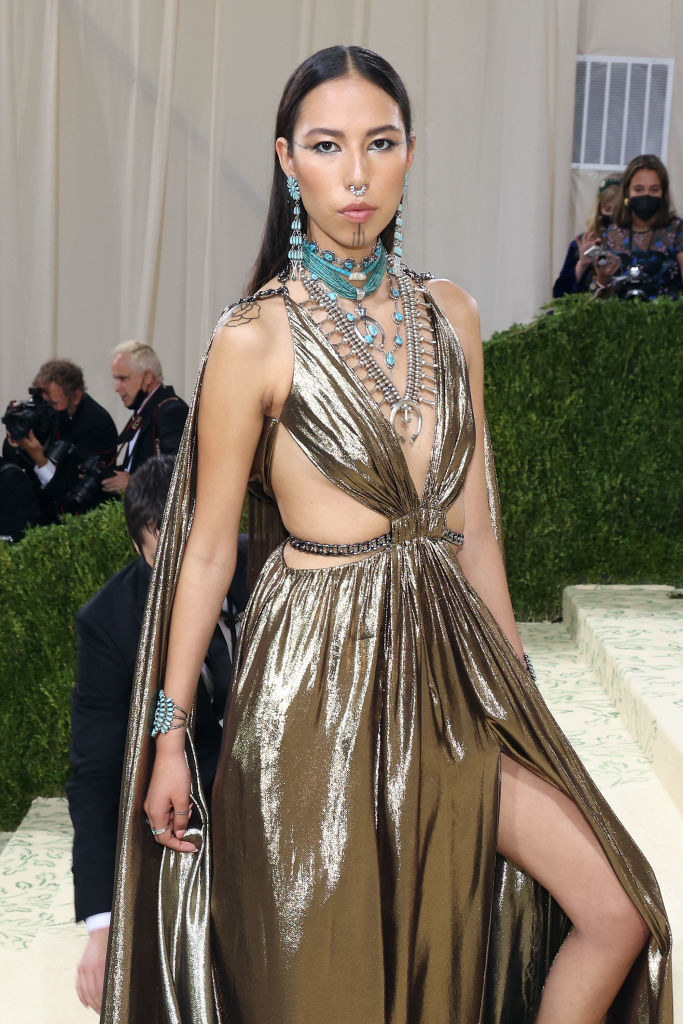 She added that her presence as one of the only Indigenous people at the event meant making a statement on behalf of her ancestry. Quannah, who wore a golden cut-out Dundas gown, paid homage to her heritage through her traditional Hän Gwich'in Yidįįłtoo face tattoos and turquoise Navajo jewelry collection.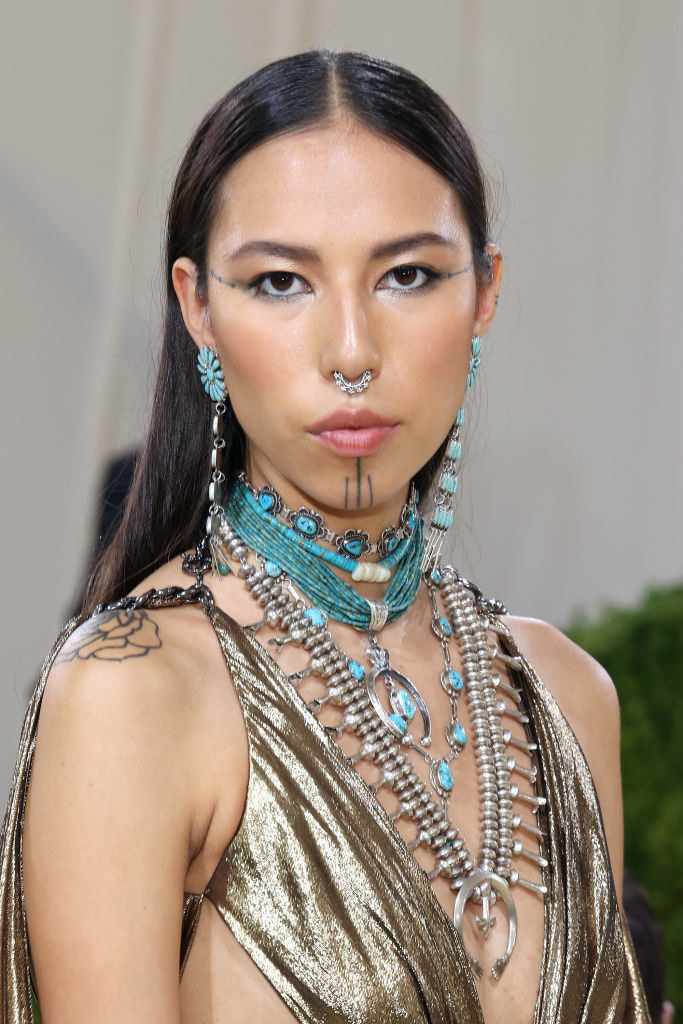 "My ancestors had to go through so much genocide after genocide after genocide," she explained, reflecting on the country's violent forced displacement of Indigenous groups. "All that turquoise and silver and my tattoos brought me back," she added, explaining that jewelry and body art are seen as healing and medicinal for her culture.
But the model — who recently landed a spot in Chanel's 2022 Spring/Summer show and campaign, and has previously walked for Gucci and Savage X Fenty — said she isn't sure what her place at the Met Gala will look like in the future. After a long-overdue reckoning over mass inequality and institutional racism spurred by the pandemic, Quannah — along with hundreds of other viewers — critiqued the event for its "elitism."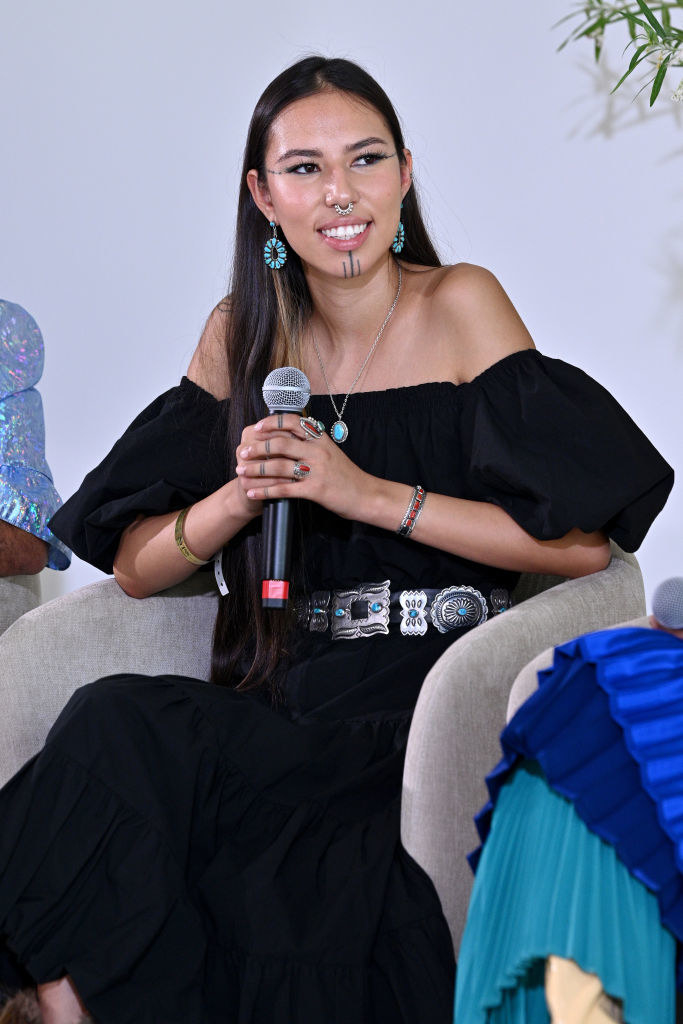 "I just don't think I belong in spaces like that because I'm not an elitist," Quannah said. "My way of walking in this world, in the industry, is so different compared to everyone else because I feel like I'm constantly having to break barriers."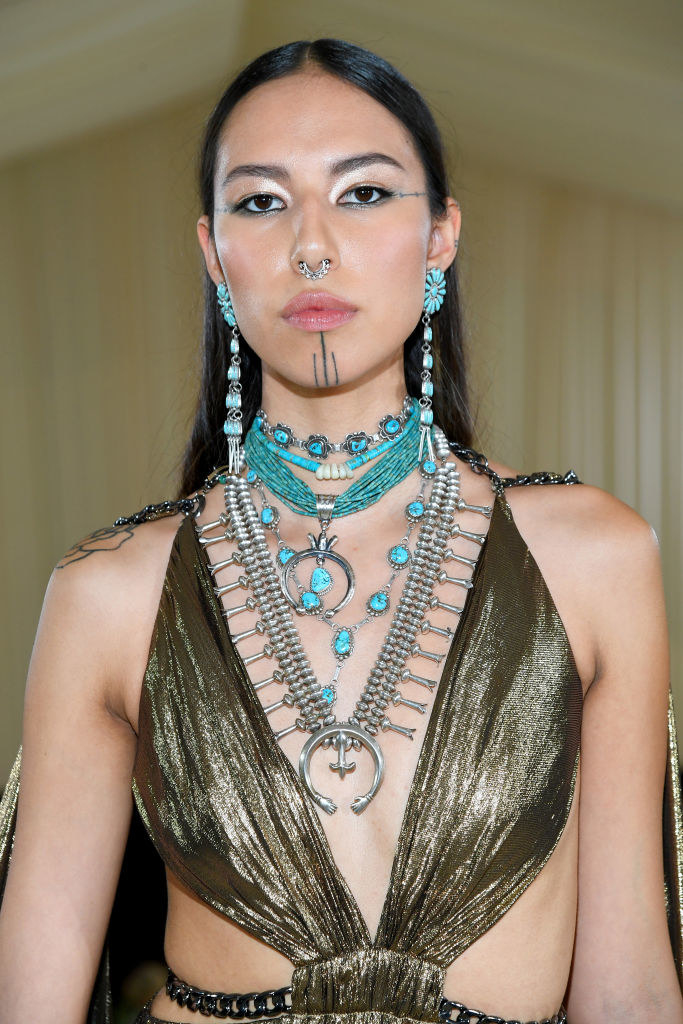 Quannah explained that she was able to get through the evening by repeating a mantra her mother had taught her: "Never forget who you are and where you come from." She recalled feeling the presence of her ancestors, adding, "They walked the red carpet with me. That made me feel more powerful."