Listen up, everyone. Like many of you, I didn't expect it, and I didn't plan for it, but Outer Banks has quickly cemented itself as the perfect summertime show.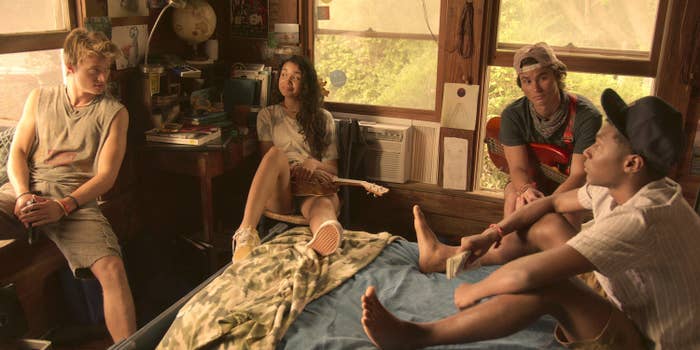 In the clip, Kiara (Madison Bailey), JJ (Rudy Pankow), and Pope (Jonathan Daviss) receive a selfie of John B. and Sarah from an unknown number.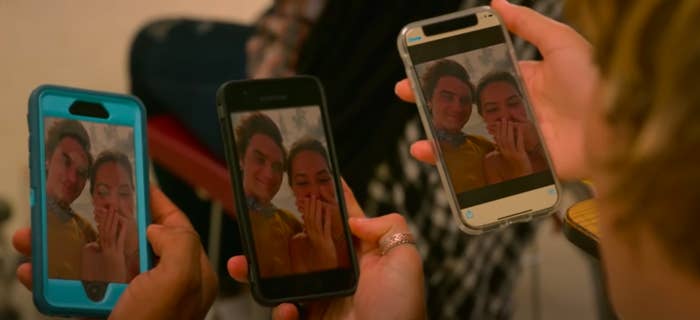 After a brief back-and-forth in their group chat, the group realizes that John B. is alive and well when he asks JJ, "Did you pimp my short board?"
But in the trailer released last week (set to Cage the Elephant's impeccable "Ain't No Rest for the Wicked"), things are definitely set to take a turn for the worse before they get better. As John B. cautions, "You can always go lower."
Here's what else we know about Season 2:
1.
Ward (Charles Esten) has the treasure, and the Pogues are on a mission to reclaim it for themselves.
2.
Given Ward's power and influence, John B. is officially a wanted fugitive for the murder of Sheriff Peterkin (Adina Porter).
3.
There are some new characters! Cleo (Carlacia Grant) is a "confident and fearless" Nassau girl, and an expert "dodger, whose world collides with the Pogues." Back on the island, Elizabeth Mitchell will play Limbrey, a "long-time Charleston native" and "compelling woman with a level of toxicity and menace" underneath her facade.
4.
We know the names of the episodes.
6.
And, finally, showrunner Jonas Pate envisions the series as a long-running show, with four or five seasons.
See you on the other side, Pogues.