MyKayla Skinner is now a silver medalist at the Tokyo Olympics in an event she didn't even expect to compete in.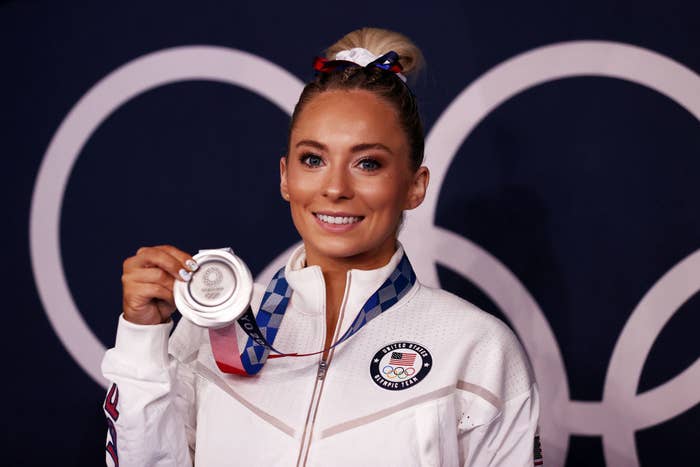 She was able to compete in the vault competition on Sunday after Simone Biles pulled out of the event to focus on her mental health.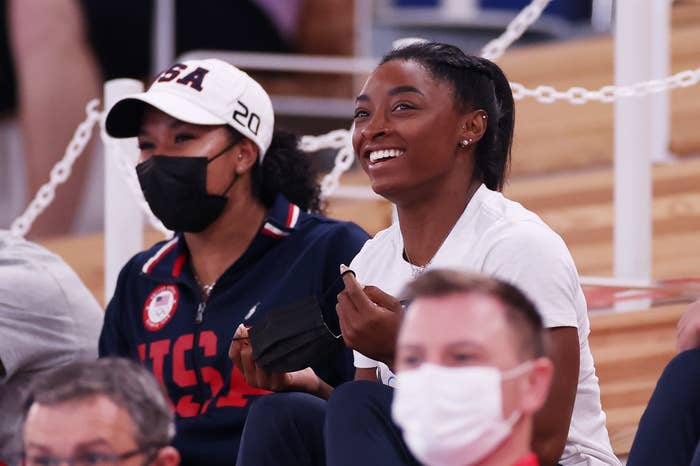 "I dedicate this medal to Simone," the 24-year-old athlete said. "I wouldn't be here today if it wasn't for her. I told her I would be doing this one for her. She said, 'Don't do it for me, do it for yourself,' so technically it's for all of us."
MyKayla, who will retire after these Olympic Games, originally thought her career would end a week earlier, ahead of the all-around team final competition that saw the US team take home the silver medal.
But it wasn't in the cards for her to leave just yet, and she got to don her competition leotard one last time. "I feel so humbled to complete in the vault final, as I didn't think it was going to happen," she added. "I've worked very hard, took time off from college and was an alternate in 2016."
Her clean routine earned her a combined score of 14.916, and she placed second behind Brazil's Rebeca Andrade and ahead of South Korea's Yeo Seojeong.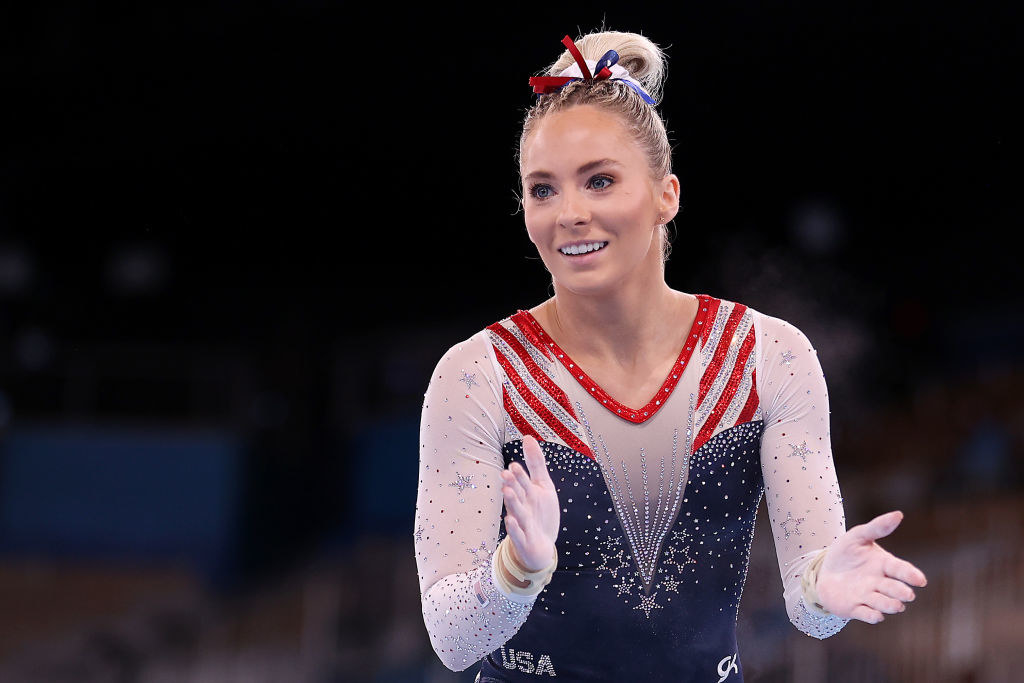 "There have been so many times I've wanted to quit the last two years and throughout my entire gymnastics career," she wrote on Instagram following her podium finish. "I don't think most people know how hard this sport is on your body and mind. I'm grateful I never gave up and that so many of you never gave up on me ❤️ unfinished business…FINISHED🥈."
And we couldn't be more proud!