Dear readers, I have gathered you here today to sing the praises of Emmy-nominated actress Mj (aka Michaela Jaé) Rodriguez. Let us begin, in our attempt to quantify the beauty and grace that Mj so clearly embodies.
2.
Of course, this is due to Mj's incredible talent as an actress (and the writing, too).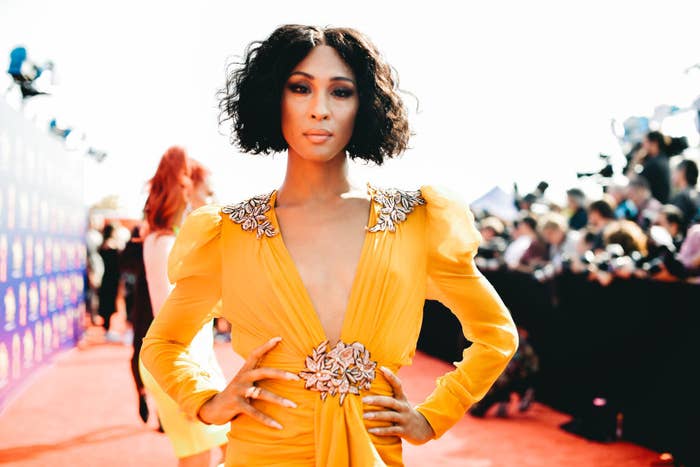 3.
Because she's a multi-talented icon, Michaela Jaé also sings, and she released a debut single in June.
5.
The 30-year-old is also a glamorous trendsetter.
6.
Mj makes it a point to always advocate for her community and accurate representation, paving the way for other trans artists of color.
8.
But she's also quick to disallow labels to define her and refuses to be a token.
9.
She's been dreaming of being in the limelight as a starlet since she was 5 years old — and, if I do say so myself, she's gone above and beyond in accomplishing that goal.
10.
She's beginning to work on her debut album and hopes to collaborate with fellow Black women artists who are ascending in the music ranks.
11.
And finally, she wants to star in a rom-com in the vein of Jennifer Lopez's 2000s movies.