If the pandemic lockdown upended your daily routine and made you forget how to do certain things, you're in pretty good company — specifically, Meryl Streep-level good company.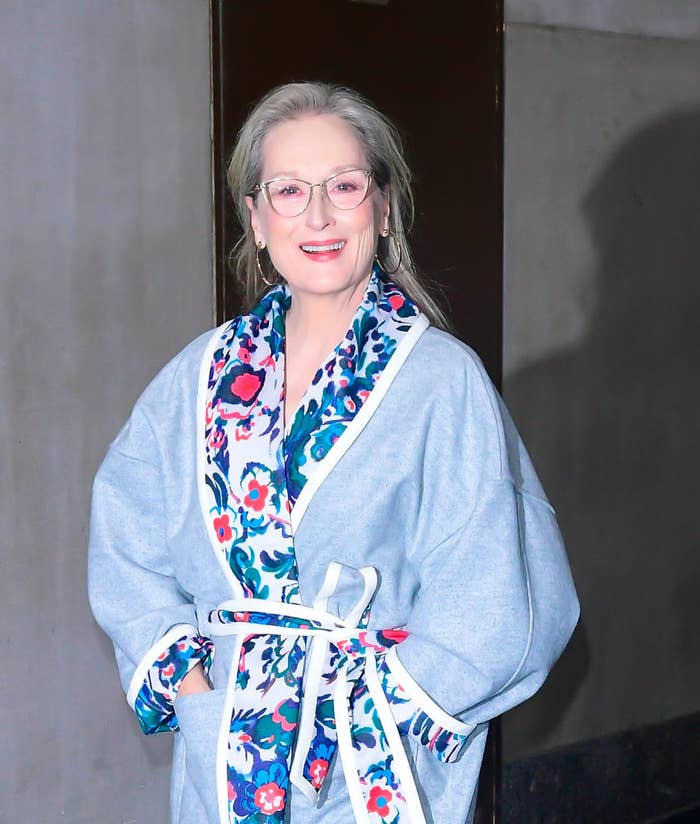 Believe it or not, the three-time Oscar winner revealed she temporarily forgot how to act while on the set of Adam McKay's Don't Look Up. Emerging from isolation, it was the first movie Meryl worked on post-quarantine.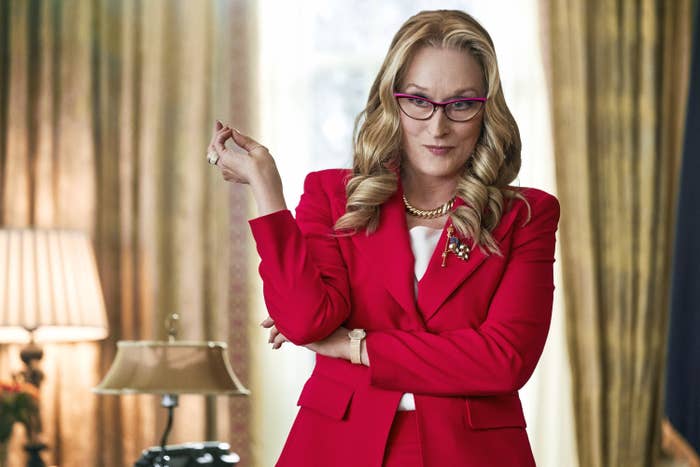 "I found it really hard," Meryl told Entertainment Weekly. "I didn't feel funny in the lockdown. When I would come in to shoot my stuff, [I'd] get out of the car and hadn't spoken to anybody in three weeks."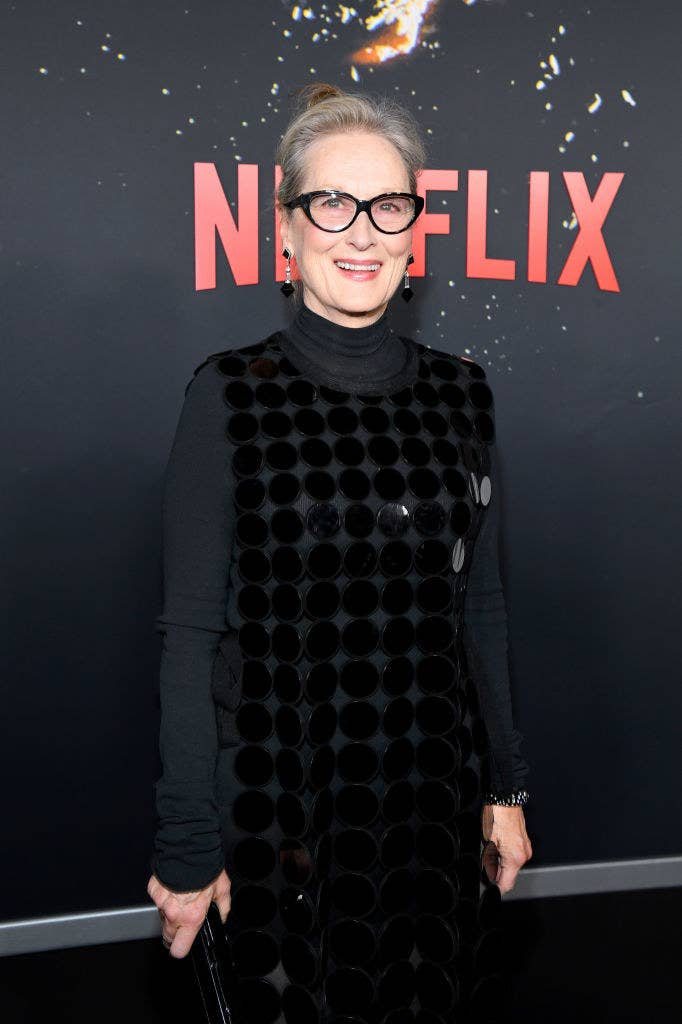 "[I'd] walk into the stadium in Worcester, put on the wig and the nails and the suit, and make a speech to all these people," she continued. "I just lost it. I forgot how to act, I forgot what I was about. It sort of dismantles your humanity, to be isolated like that."
Fortunately, Meryl eventually settled into her role (she plays a Trump-like president in the political satire), and it's partially thanks to the film's cast. "But thank god for Jonah [Hill], because he kept us laughing."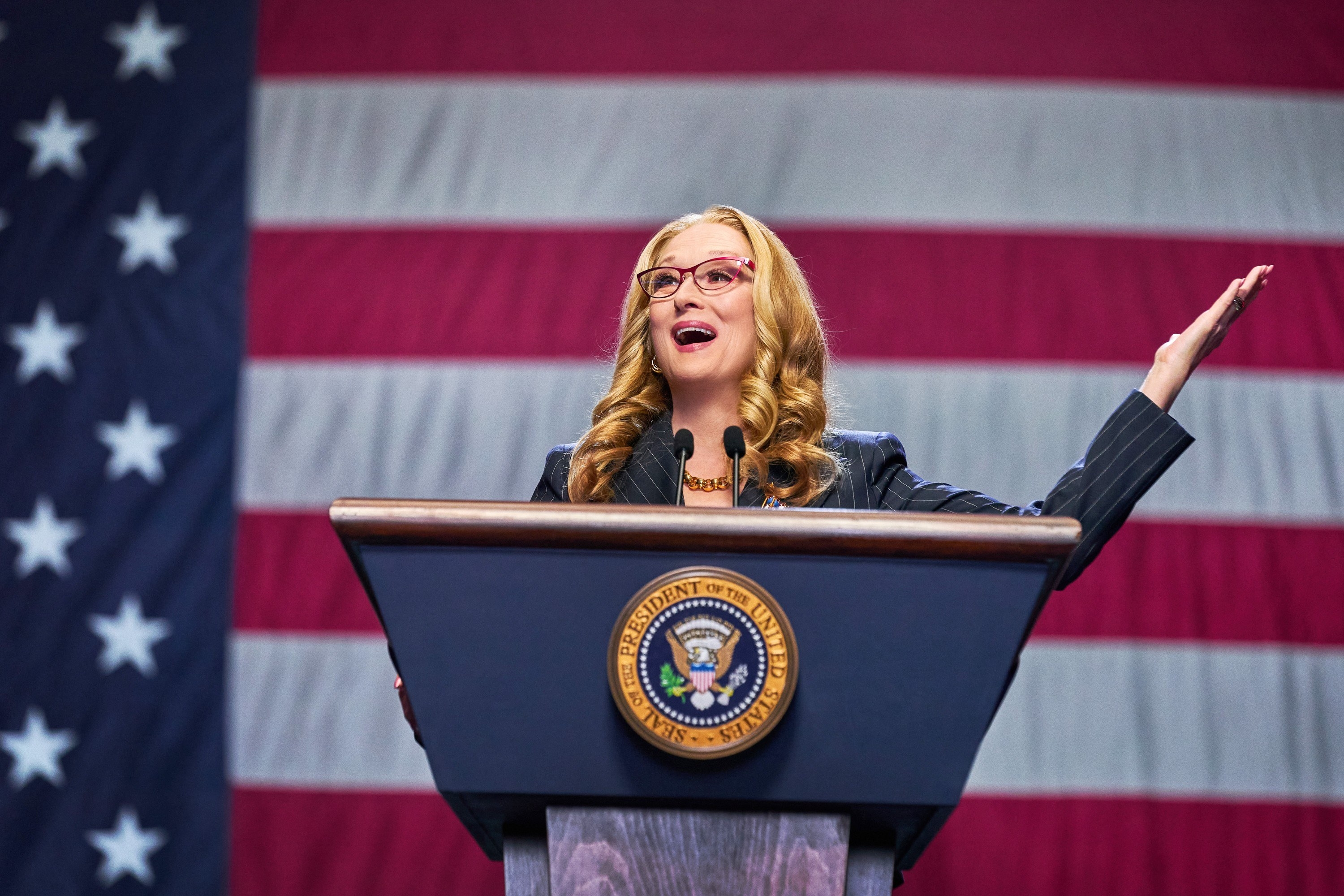 And, as for me, I'm just glad Meryl found her groove because living in a world where she retires is not something I'm quite ready for!
Don't Look Up — starring Leonardo DiCaprio, Jennifer Lawrence, Timothée Chalamet, Kid Cudi, Ariana Grande, and more — is in theaters now and will premiere on Netflix Dec. 24.