Taking to Twitter on Saturday, the "Girls in the Hood" rapper expressed how trolls have impacted her mental health.
"I feel bad because I haven't really been being myself lately, and I think the hotties can tell," she wrote. "I just can't stand social media."
She continued, adding that many people have made derogatory comments toward her and her late parents: "I get on here people be talking about my deceased parents and all kinds of rude shit I don't even wanna see it."
Megan's mother, Holly Thomas, died in March 2019 from a longstanding brain tumor. The Houston rapper was inspired to begin her musical journey because of her mom, who was also an MC and went by the name of Holly-Wood. Megan's father died when she was 15, and she has previously opened up about her close bond with both of her parents.
Speaking to Marie Claire in April 2020, she said, "My dad was definitely my best friend, but for the first eight years of my life, he was in jail," she shared. "When he got out, we were together everyday...I saw how he treated my mom, and I saw how my dad treated me. I have so many strong positive influences. I'm not going to lower my standards."
In an Instagram tribute to her late mother on her birthday last year, Megan wrote, "Happy birthday mama 💛💛💛 I miss you everyday! I know you're watching over me, rooting for me, and keeping me going. I don't have you physically here telling me what I should do, so I've been trying to figure it out on my own remembering all the advice and lessons you've taught me before."
Following her tweets, the Tina Snow rapper called out a Twitter user who made an insensitive joke after she opened up about her concerns regarding social media.
Throughout her career, Megan has made it a point to advocate for herself and other Black women. In October of 2020, she penned a heartfelt op-ed and spearheaded a video about the importance of protecting Black women in the New York Times.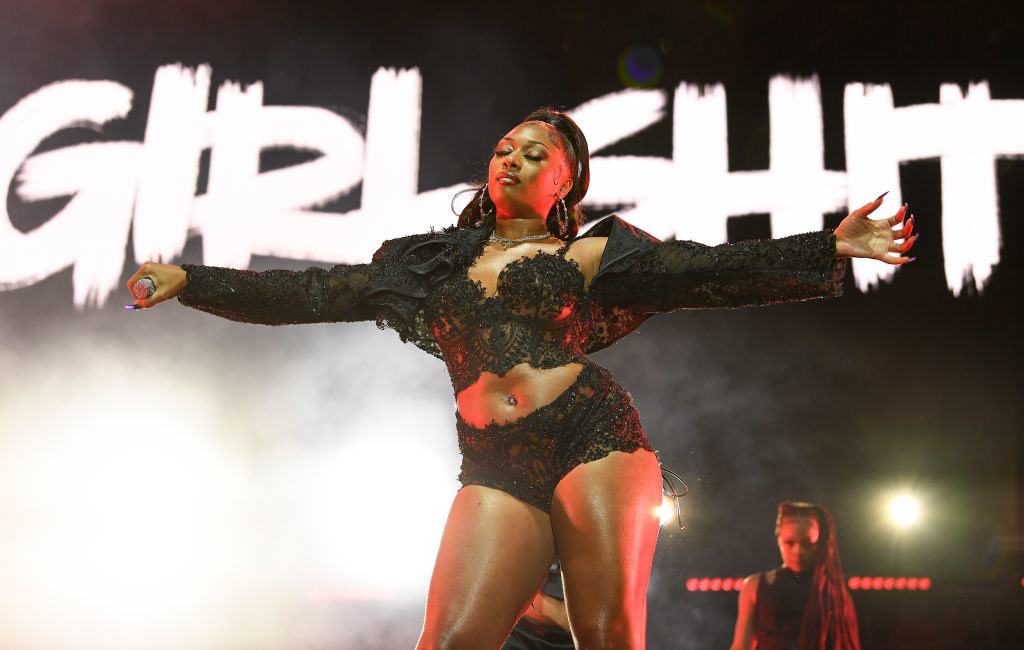 "It's ridiculous that some people think the simple phrase 'Protect Black women' is controversial," she wrote. "We deserve to be protected as human beings. And we are entitled to our anger about a laundry list of mistreatment and neglect that we suffer."
We hope Megan takes however long she needs to step away from social media and safeguard her mental health.