The social media mogul has been deftly side-stepping pregnancy reports for the past couple of weeks — even bombarding her Instagram with bikini pics after rumors spread on social media.
Basically, fans are theorizing the 24-year-old is, once again, keeping her pregnancy private: She hasn't been photographed in public for over two months, and her recent birthday celebration was incredibly low-key for Kardashian-Jenner standards. Oh, and nary a photo of her at the celebration was posted.
Well, as of now, fans are convinced the internet star is hinting further at her second pregnancy — including the sex of her baby.
Yesterday, Kylie posted an adorable photo of her 3-year-old daughter, Stormi, whom she shares with rapper Travis Scott. She captioned the photo, "Favorite girl" alongside a blue heart emoji.
And it didn't take long for the comments to flood in, theorizing about why a blue heart was specifically chosen.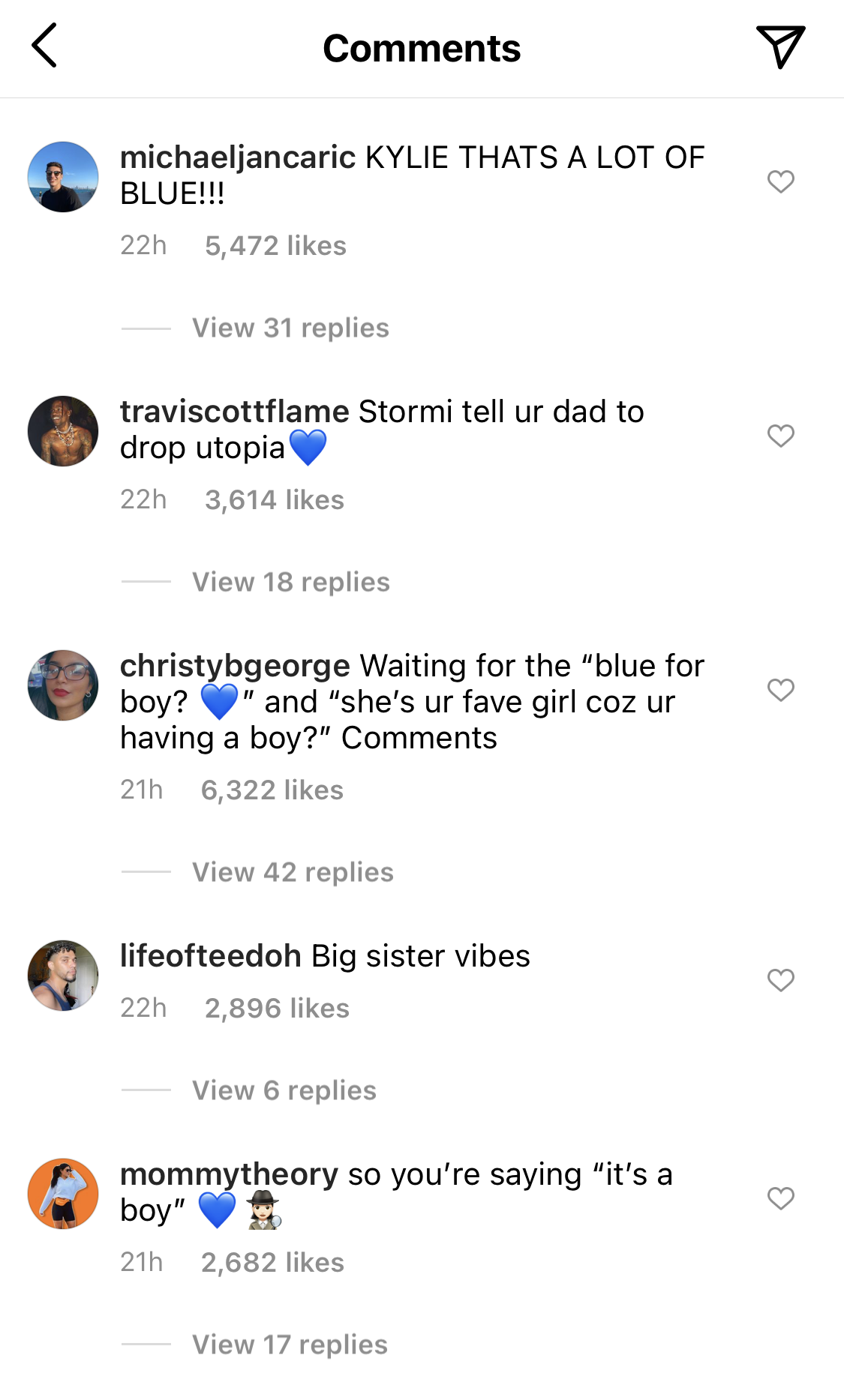 Maybe she just likes the color blue, OK???
Or maybe we are indeed being played.