Our favorite Gen Z couple took to the Academy Museum of Motion Pictures Opening Gala on Saturday and, as always, looked stunning in matching Celine ensembles.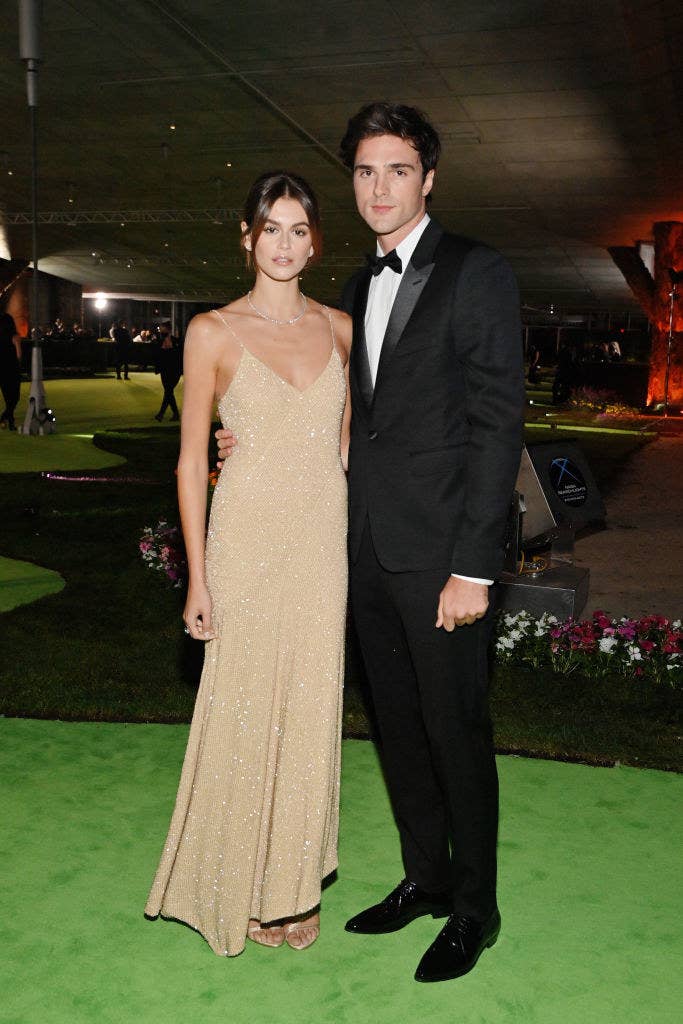 Kaia opted for a simple and elegant semi-form-fitting champagne-colored gown encrusted with thousands of crystals, with matching Tiffany & Co. jewelry, while Jacob sported a plain black tux with a bowtie.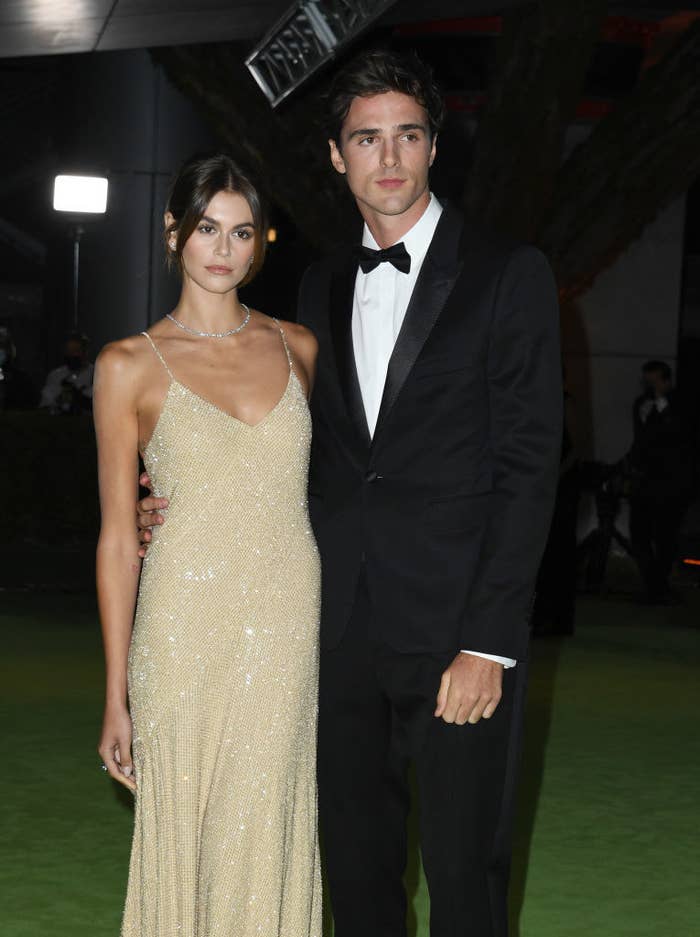 Just look at this edited black-and-white photo and tell me it's not giving Old Hollywood!!! No, really, go ahead, tell me.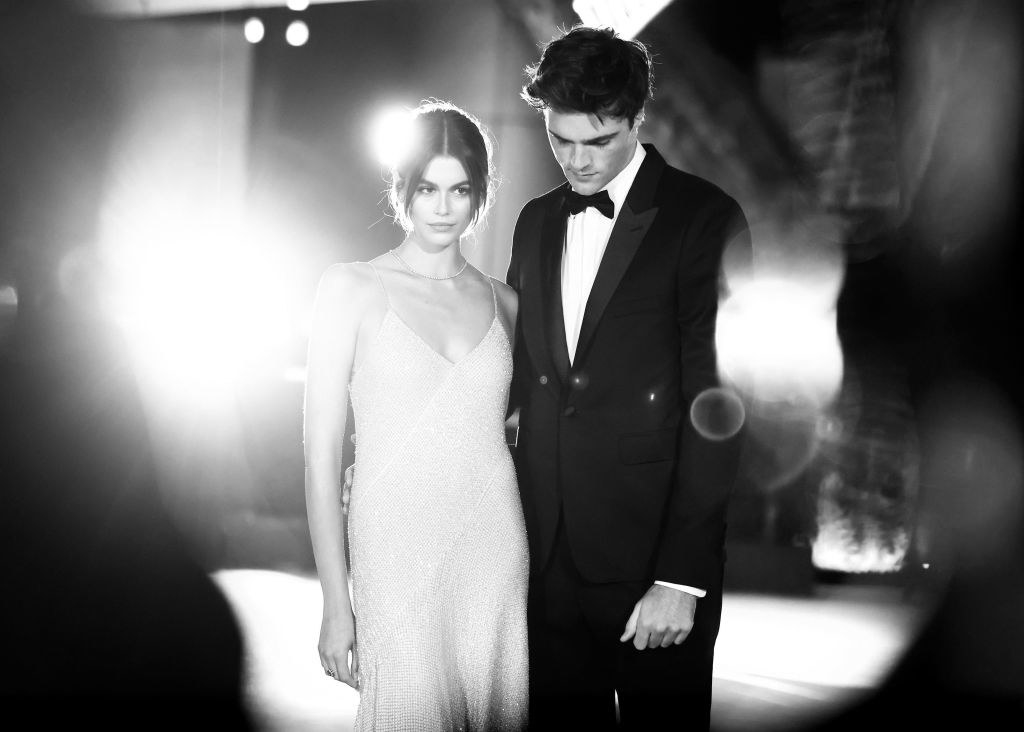 Earlier this year in May, Kaia opened up about their relationship in a candid interview with Vogue, saying, "Being able to be with someone I trust, where we don't want anything from each other, having a safe, steady relationship like that, has really opened my eyes to the possibilities of love and what it feels like to love without conditions."
Aw, I love young love!
So, judging based on these photos — as well as Kaia's occupation as a model — I'm going to need the Vogue cover à la Gigi Hadid and Zayn, stat!